Protest For a New Trial for Spring Valley Trustee Fonvil in New City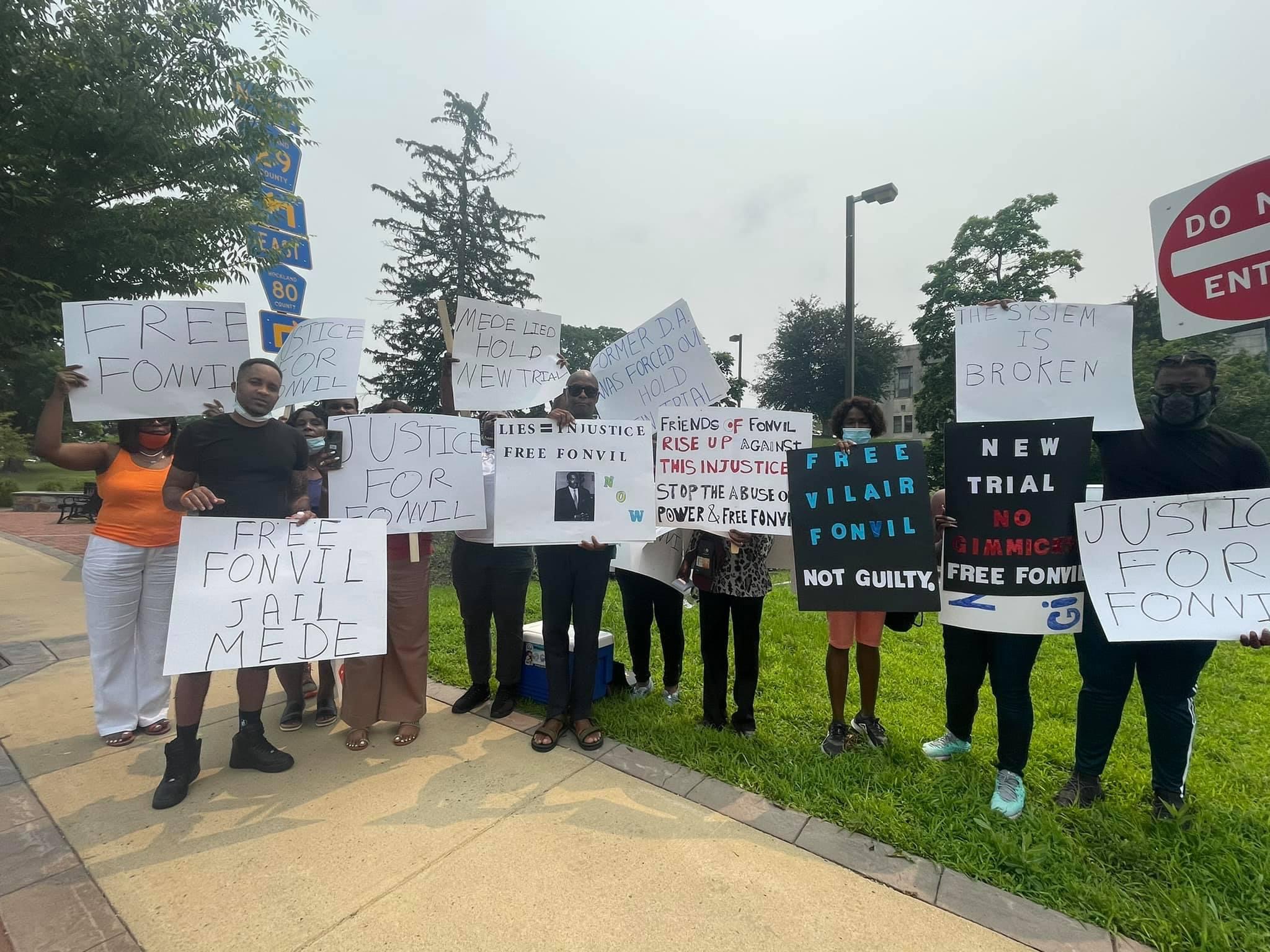 NEW CITY, NY – Supporters of former Spring Valley Trustee Vilar Fonvil gathered outside the Rockland County Courthouse on New Hempstead Road on Tuesday.
Over a dozen supporters were peaceful holding signs asking for a new trial for Fonvil, calling into question the actions of former Rockland County DA Tom Zugibe and Richard Moran – executive assistant district attorney who prosecuted the case. Moran is currently employed by Orange County District Attorney's Office. In June, Fonvil was sentenced to a year in prison on various charges.
VIDEO: Rockland County Exec. Ed Day Campaign Victory Speech
VIDEO: Rockland County Republican Party Election Night