PIERMONT, NY – On August 24, 2020 members of the Piermont Fire Department conducted a simulated motor vehicle accident with fire at the Piermont Pier.
Firefighters responded code-3 (Lights & Sirens) to the accident scene and once on scene they went to work. 13-Squad pulled past the scene and stretched a hand line while other crew members began setting up for the vehicle extrication. 13-1001 establish a water supply at the boat ramp and the crew stretched a secondary line to assist with extinguishing the fire. 13-Rescue and it's crew assisted the Squad crew with stabilizing the vehicle while they began to work on removing the two trapped victims within and under the vehicle. EMTs with 13-EM started treating multiple patients from the accident scene. One was ejected from the SUV on to the road way ahead. The 2nd victim was trapped within the over turned hatchback and the 3rd was crushed under the passenger side of the vehicles trunk. The crews worked safely and efficiently to rescue those trapped in the accident. The total time it took to extinguish the fire and extricate those trapped was 42 minutes from the time of dispatch.
Piermont is an all volunteer Fire Department and one of the only departments in Rockland County that also handles all EMS calls in the Village of Piermont.
Last Call for Rockland EMT David Schneebalg
In Memory of Rockland EMT LT. Moshe Herzog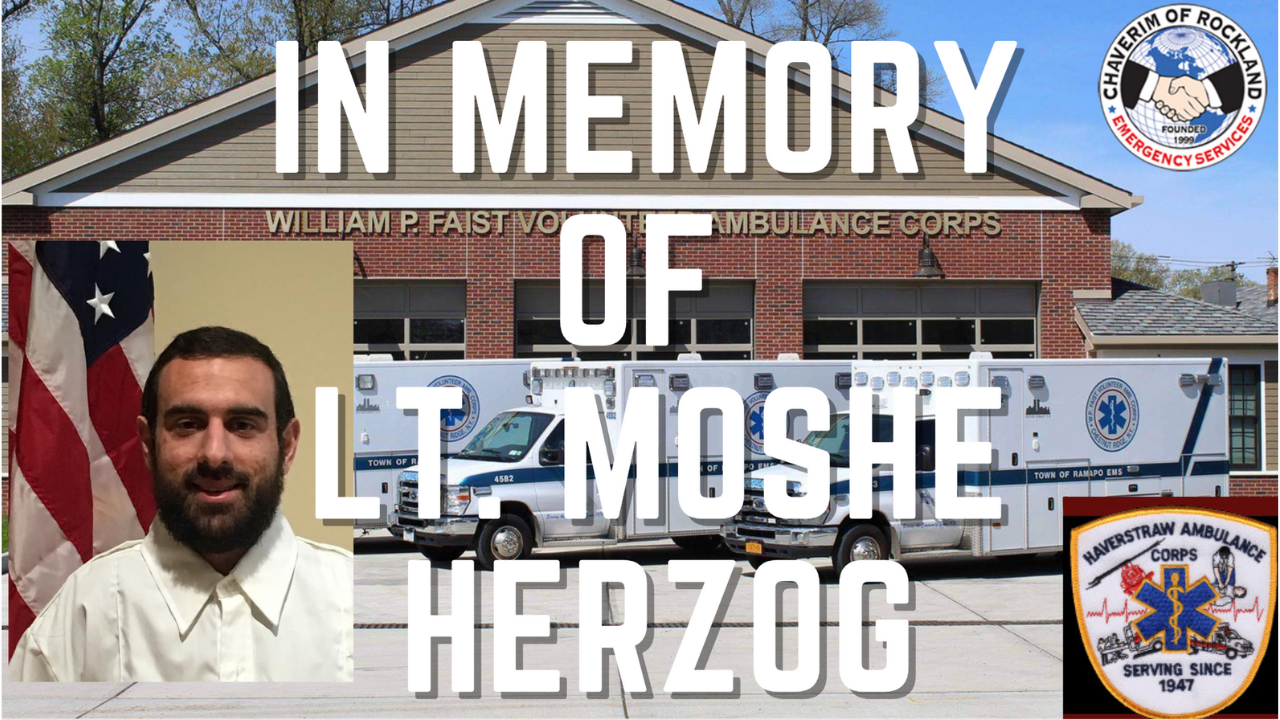 CHESTNUT RIDGE, NY – In memory of William P. Faist EMT Lieutenant and Chaverim of Rockland volunteer Moshe Herzog.
Herzog was a member of the Haverstraw Ambulance Corps. He along with fellow EMT David Schneebalg tragically died in a car accident with a tractor-trailer on the New York State Thruway near Suffern on September 22, 2020.