Piermont FD Memorial Service for Ex. Chief Nick Gatti Sr. and Dive Lt. Bruce "Buddha" Baez
Piermont Fire Department Special Memorial Service and Final Resting for Ex. Chief Nick Gatti Sr. and Dive Lt. Bruce "Buddha" Baez.
Members of the Piermont FD, various fire departments and the families of Gatti and Baez joined together for a memorial service at the end of the Piermont Pier. Members of the Piermont Dive Team took capsules of their brother divers to their final resting place on the bottom of the Hudson River – making them forever tied to Piermont and Rockland County.
We thank both Gatti and Baez for their service of over 20 years to the people of Rockland County. They both have without a doubt made our county a better place.
VIDEO: Heroes Homecoming for Injured Valley Cottage Firefighter
Police Investigating Fatal Accident on Route 303 in Blauvelt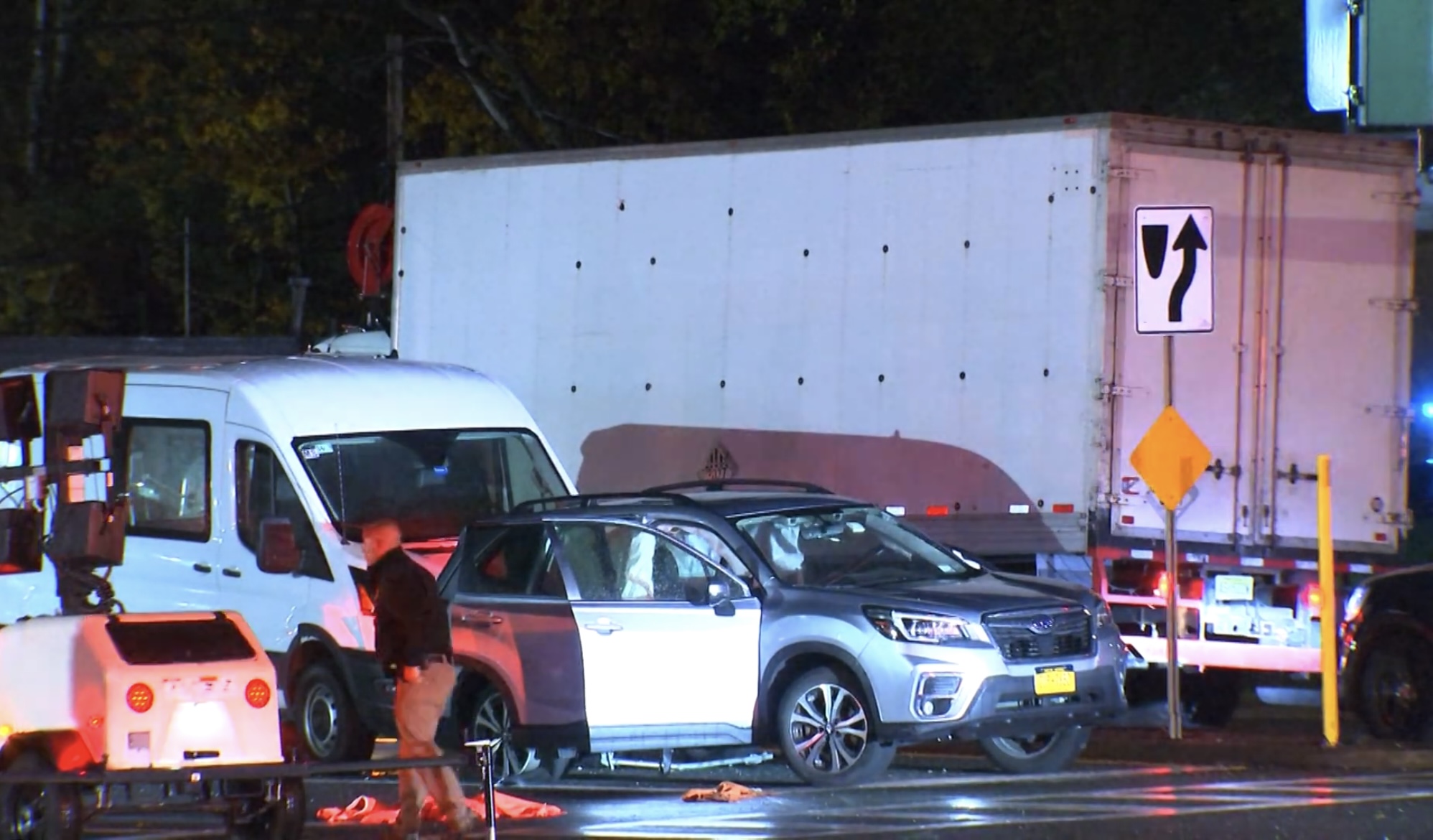 BLAUVELT, NY – On Monday November 15, 2021, at approximately 5:03PM, the Orangetown Police responded to a report of a Motor Vehicle Collision at the intersection of State Route 303 and East Erie Street in the Hamlet of Blauvelt, N.Y.
VIDEO
A 2005 Mack commercial box truck operated by Andrew Roe, 29, of Middletown, NY was traveling northbound on Route 303. A 2019 Subaru Forester, operated by Seymour Whynman, 83, of Blauvelt, NY was traveling westbound on E. Erie Street. A collision occurred at the intersection and the Subaru Forrester subsequently collided with a 2020 ford transit van in the southbound left only turn lane of Route 303. Mr. Whynmn and a female passenger were transported to Nyack Hospital by South Orangetown Ambulance Corps.
It is with deep sadness we report the passing of Seymour Whynman.
This accident is currently being investigated by the Orangetown Police Accident Investigation team. Police are asking anyone who may have witnessed the collision or anyone who may have additional information to contact the Orangetown Police Department at 845-0359-3700.
Photo credit – Rockland Video