Pediatric Physical & Occupational Therapy Celebrates Grand Opening of Larger Facility in Nanuet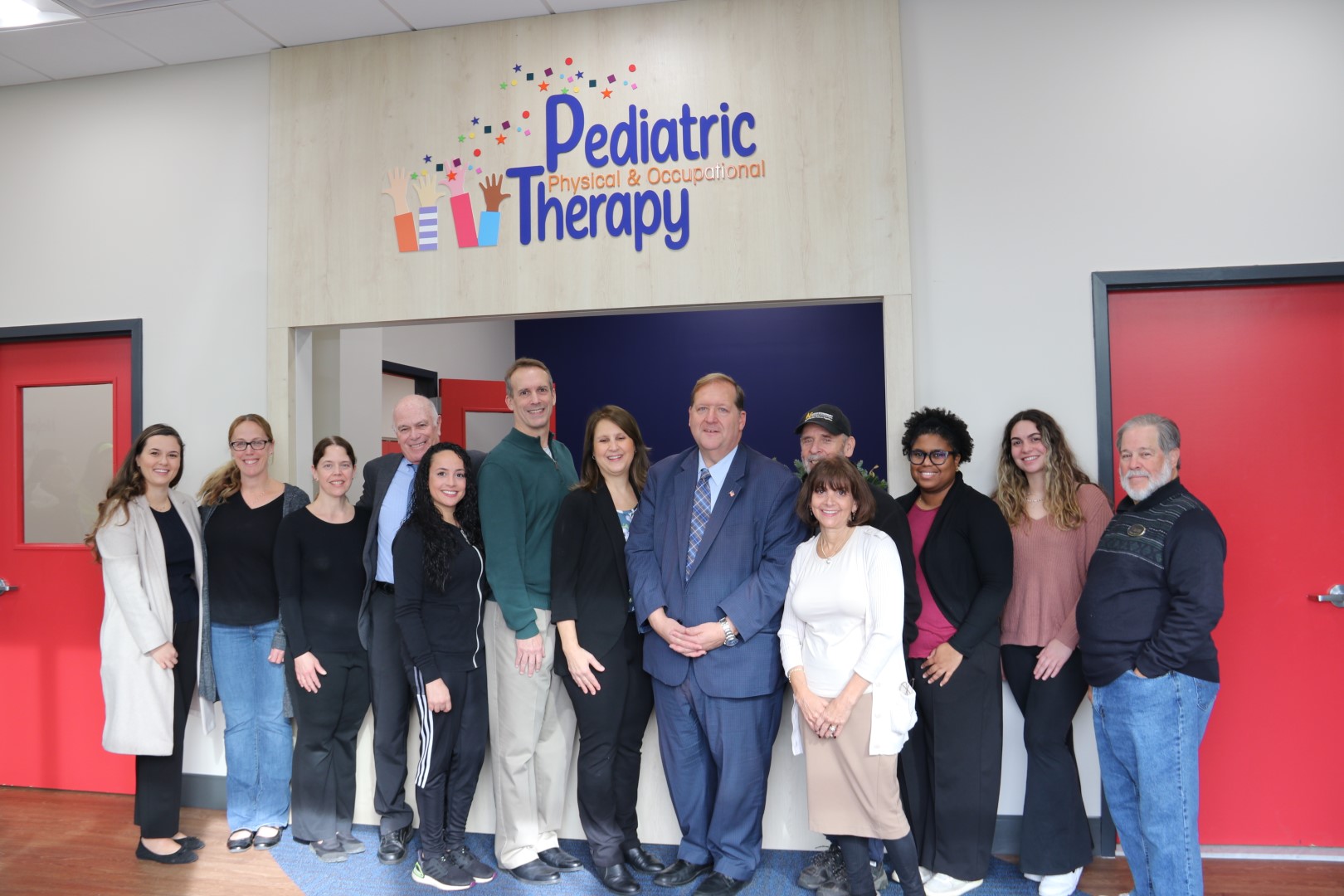 NANUET, NY – Pediatric Physical and Occupational Therapy of Hudson Valley, PLLC recently moved from New City to 160 East Route 59 in Nanuet and celebrated with a ribbon cutting on November 8th . The new facility is significantly larger to help more children, provide more operating hours, and it has a state-of-the-art therapy gym with sensory specialty equipment, a rock wall, zip line, trampoline, and spider cage.
In addition to staff and friends, founder Linda Fuller welcomed Rockland County Executive Ed Day, Clarkstown Town Supervisor George Hoehmann, Clarkstown Councilman Don Franchino, Pascale Jean-Gilles, Outreach Director for NYS Senator Elijah Reichlin-Melnick, Nanuet Chamber President Jerry Tuchband as well as VP Risa Hoag and Treasurer George Mollo. After the cutting of the ribbon, Fuller gave a tour of the new facility complete with two private fine motor rooms, large center gym area, separate zone for infants and toddlers, and space for parent education workshops.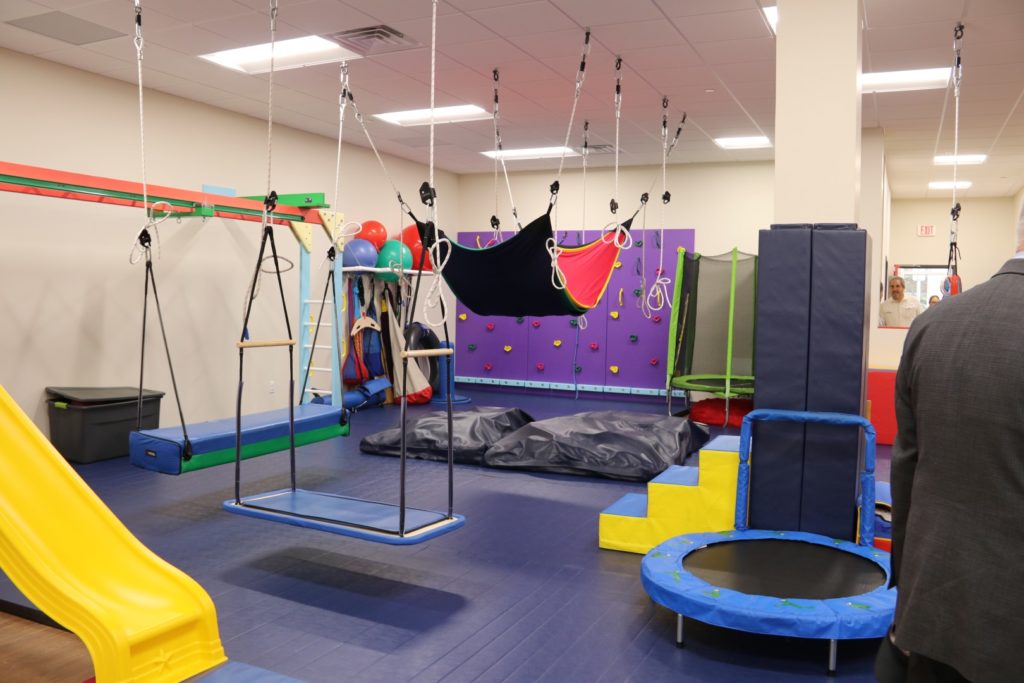 Pediatric physical therapy helps children develop or regain the skills they need to move their bodies in order to meet everyday challenges. This can include helping babies to crawl in order to retrieve their favorite toy that's not in arm's reach or retraining a child to negotiate stairs following a fractured femur from a fall. Pediatric occupational therapy helps children independently perform activities of daily living. Through the use of a variety of treatment approaches, OT goals include improving a child's fine motor coordination, upper body strength and endurance, visual motor/visual perceptual skills, body and spatial awareness, motor planning, cognitive-adaptive skills and self-care abilities.
Pediatric Physical and Occupational Therapy of Hudson Valley was founded in 2005 to focus on helping children achieve their personal best through leading-edge therapeutic techniques and dedicated, one-on-one treatment sessions. Over the years, Fuller has incorporated innovative treatments like Intensive Physical Therapy, Spider Therapy, TheraTogs, and Whole-Body Vibration Therapy into her practice. In 2010, Fuller added occupational therapy to her practice
in order to provide a comprehensive therapeutic program to her clients under one roof. More information can be found at www.ptotkids.com
Must Visit Turiello's Pizza in Village of Nyack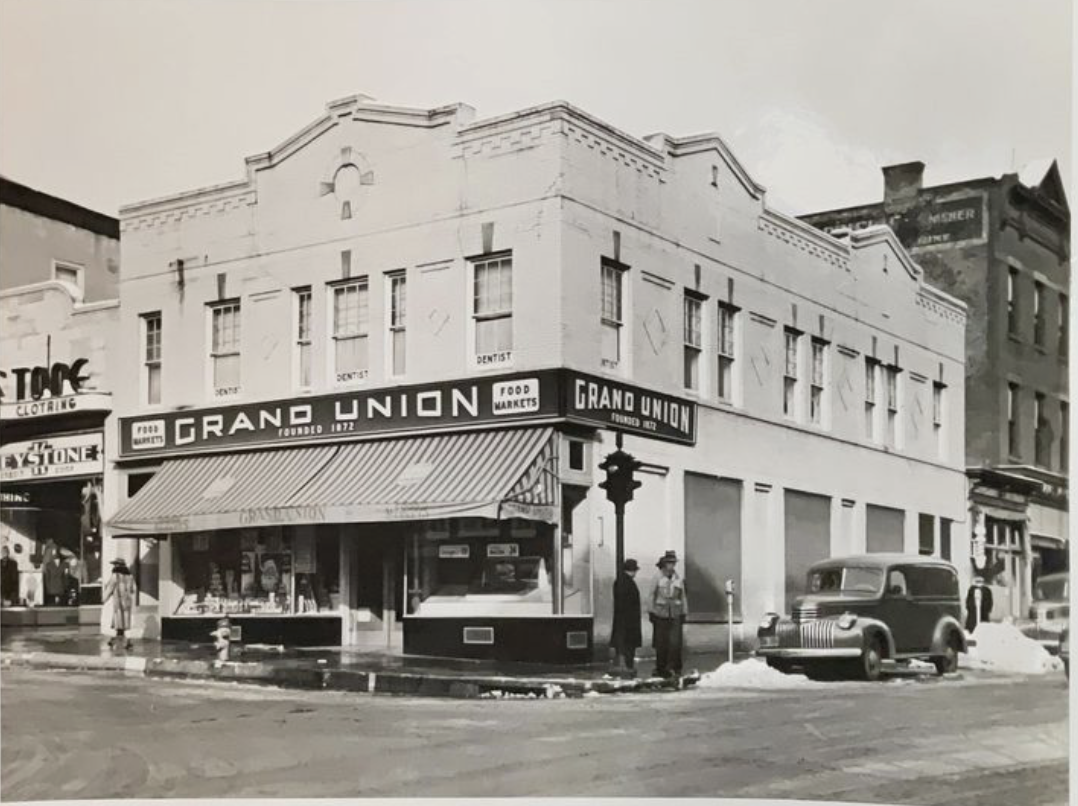 Early 1940's in the Village of Nyack at the corner of Main Street & Broadway. Current location of Turiello's Pizza.
Turiello's Pizza is an Old-fashioned, family-owned pizzeria since 1967 with outdoor tables, familiar slices & gelato.
TV Show the Blacklist Filming at the Strawberry Place in Nyack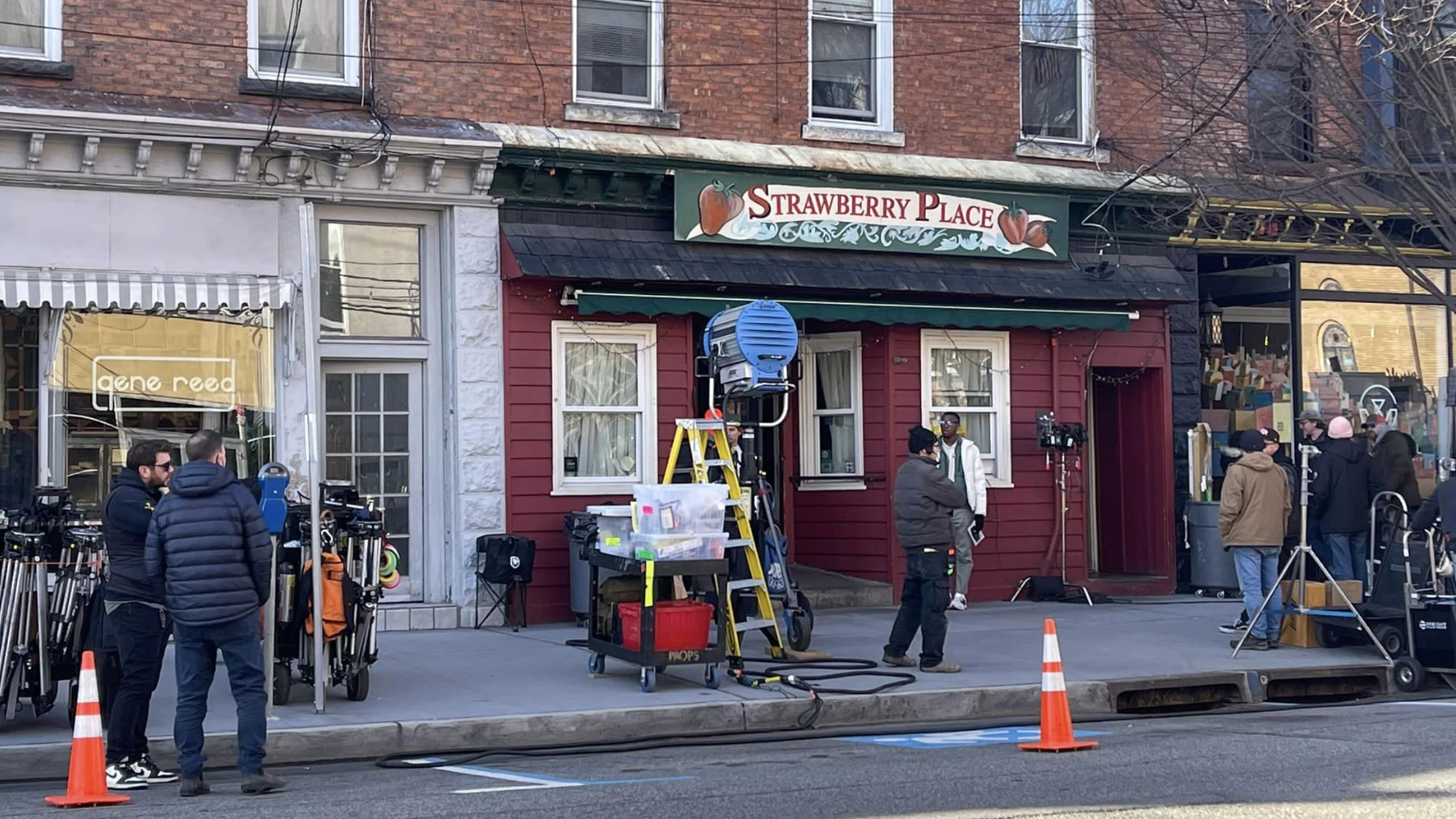 TV Show the Blacklist Filming at the Strawberry 
   Place in Nyack.
The show has filmed scenes at various locations across Rockland County. They are on there 10th season filming. You can watch the Blacklist on Netflix.