WEST NYACK, NY – The Palisades Mall is Open! Friday marks the malls first day open since the beginning of the COVID-19 Pandemic.
Guests will be greeted with a wide range of safety and sanitizing policies and procedures, all designed to make Palisades Center as safe as possible:
– Face Mask Requirement: Everyone visiting Palisades Center will be required to wear a face mask before entering, in accordance with New York State and CDC guidelines.
– Social Distancing: All guests will be reminded to maintain social distancing and stay 6-feet apart with visual reminders placed throughout the center, along with new one-way directional signage to avoid contact with other guests.
– Enhanced Cleaning and Sanitizing: Palisades Center has enhanced its cleaning and sanitizing of the common areas and numerous touch points, restrooms, seating areas, and food court. This includes using CDC-recommended disinfectants designated as effective against SARS-CoV-2 virus in accordance with or exceeding CDC sanitation guidelines.
– Enhancements to Air Circulation and Filtration: Enhancements have been made to increase air circulation, air filtration and fresh air intake to bolster the quality of air within the center – all meeting New York State standards.
Proactive Touchless Disinfecting: Palisades Center's cleaning team will be utilizing new electrostatic sprayers, leveraging the same technology used to clean hospital rooms to sanitize its center using an approved disinfectant recommended by the CDC.
– Hand Sanitizer Stations: New hand sanitizer stations will be available at:
Digital directories throughout the property
Food court areas
Elevators and escalators
Throughout the common area
– Curbside Pickup: Guests are encouraged to take advantage of our additional parking spaces at various center entrances designated for curbside pickup from your favorite brands. The main curbside pickup location is located within Parking Lot B outside of Staples and Modell's
– Daily Health Screenings for Palisades Center employees, security personnel, housekeeping employees and all contractors returning
The Palisades Center hosts over 225 businesses which employ near 5,000 people, most of who live within Rockland County. In 2019, the Palisades Center paid $21.4 million in property taxes and generated over $22 million in local sales tax revenue.
"Financial Tsunami" by Rockland County Executive Ed Day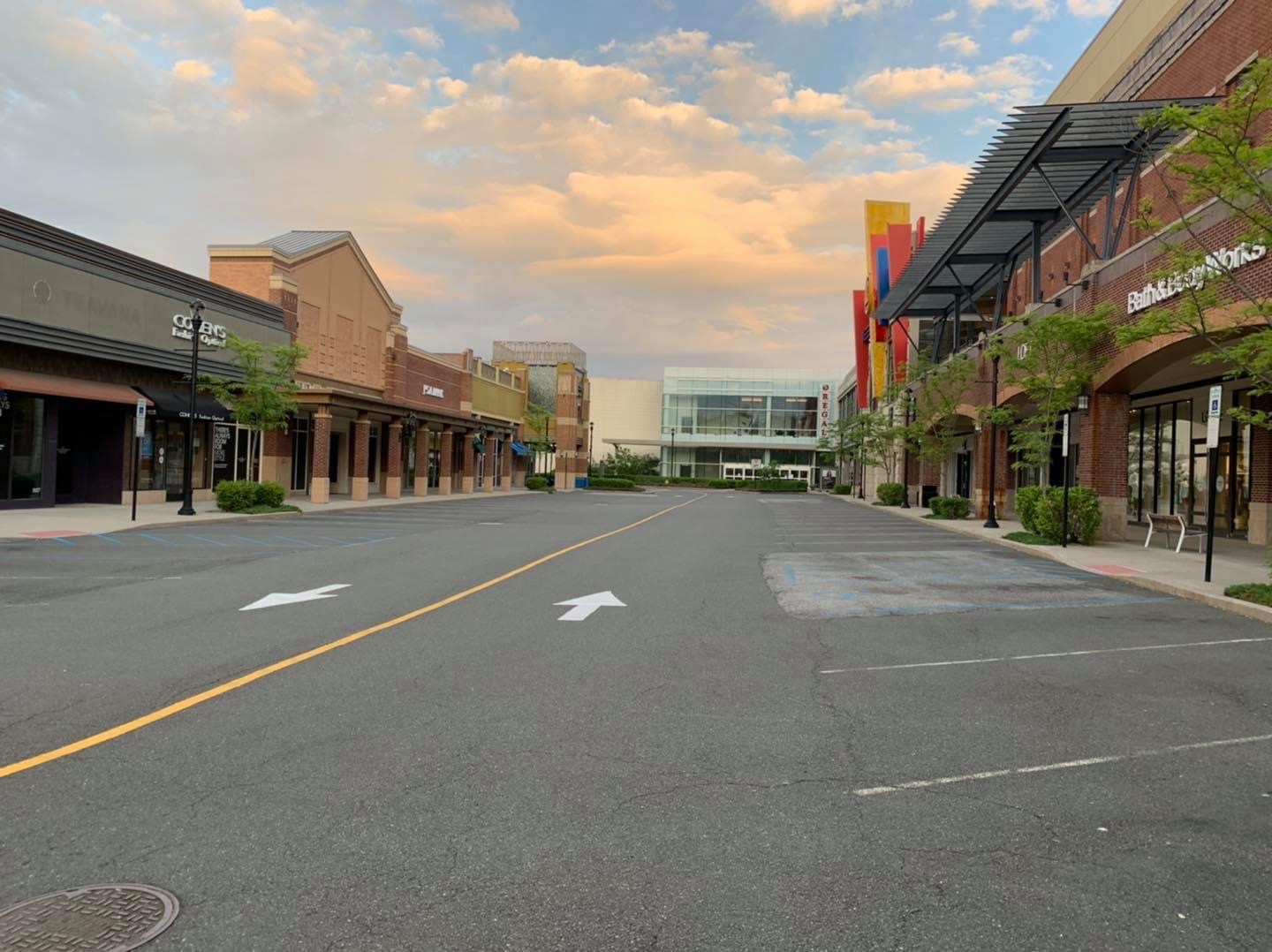 As we first began contemplating the shuttering of businesses and our economy back in March, I made clear that we were facing a financial tsunami. Months of reduced sales tax revenue and funding cuts from New York State have made clear that we are facing a true fiscal crisis; one that may be even more difficult than the Great Recession of 2008.
But unlike the lack of planning or concrete action in 2008 we began taking a number of actions to soften the blow as best we can now and going forward. We implemented austerity measures in March which permitted only COVID related and essential purchasing to take place. We instituted a hiring freeze in May except for essential personnel and those working directly on the COVID response.
We immediately applied for FEMA Disaster Assistance and were one of the first municipalities in the country to have our reimbursement portal for COVID related expenses up and running. We have also asked our Federal Representatives to include direct financial assistance for counties in any future federal stimulus bills.
We have closely examined every account within County Government and identified millions in funds that were not spent due to the COVID-19 pandemic; we are doing everything possible to protect your taxpayer dollars and will continue to do so.
And this week the County Legislature is expected to pass a resolution we submitted which eliminates 18 vacant and/or unfilled positions and will save us nearly a million dollars this budget year. We closely vetted the vacant positions before recommending they be eliminated to make sure critical services would be maintained.
While we are taking action and will continue to look for ways to save money, we do not have a magic wand. Last August we announced a General Fund or savings account balance of $32.2 million. It is possible that this entire account could be wiped out by the end of 2020.
But this is exactly why we have fought so hard the last 6 years to rebuild our savings. If we had not trimmed our expenses and been extremely conservative with our budgeting there is no doubt in my mind that we would be nearly bankrupt once again.
This is a challenging situation, but it is not hopeless. Within County Government we will continue to take whatever action is necessary to protect our county treasury and protect you from the double-digit property tax increases of the past. More adjustments and judicious cuts are on the horizon but just as we did a decade ago, we will get through this and come out stronger and more fiscally sound than ever before.
Update: DCH Honda of Nanuet Employee Fired Over Controversial Facebook Post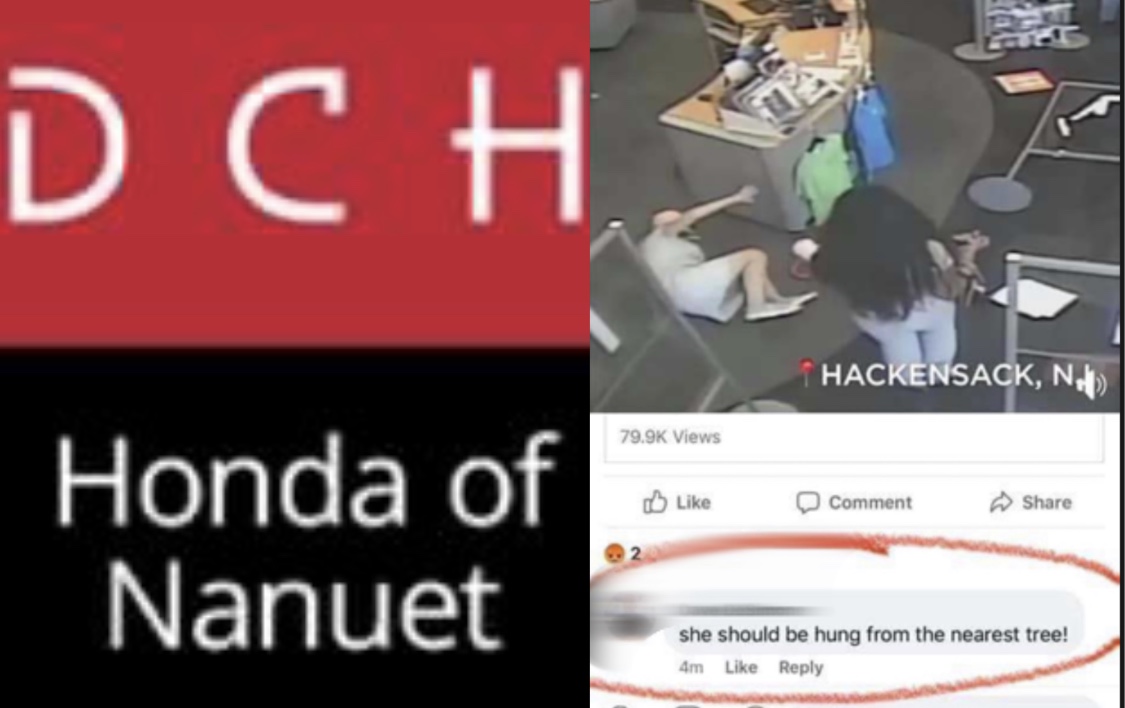 Article by Jennifer Korn
NANUET, NY – Earlier today, DCH Honda of Nanuet announced on facebook and instagram that the employee who made a controversial comment on a facebook post last week has been fired.
The employee wrote, "she should be hung from the nearest tree!" in response to a video of a woman being attacked at a Staples in New Jersey by another woman.
Since Saturday, more than 800 people commented on the dealership's initial instagram post about the incident.
In response to feedback from the community, the dealership released an additional statement:
"It's come to our attention one of our employees has expressed discriminatory and prejudiced comments through social media. These actions will not be tolerated, and the employee has been dismissed, effective immediately. It's important our employees, customers, community and friends know that we take these matters and the consequences for these actions very seriously. We'd like to thank our Facebook community for bringing this to our attention. We are all in this together, and together, we can build a better world."
The employee, whose identity will not be released, wrote, "she should be hung from the nearest tree!" in the comment section.