Orangetown Police Department Dispose of over 500 Pounds of Unused or Expired Medications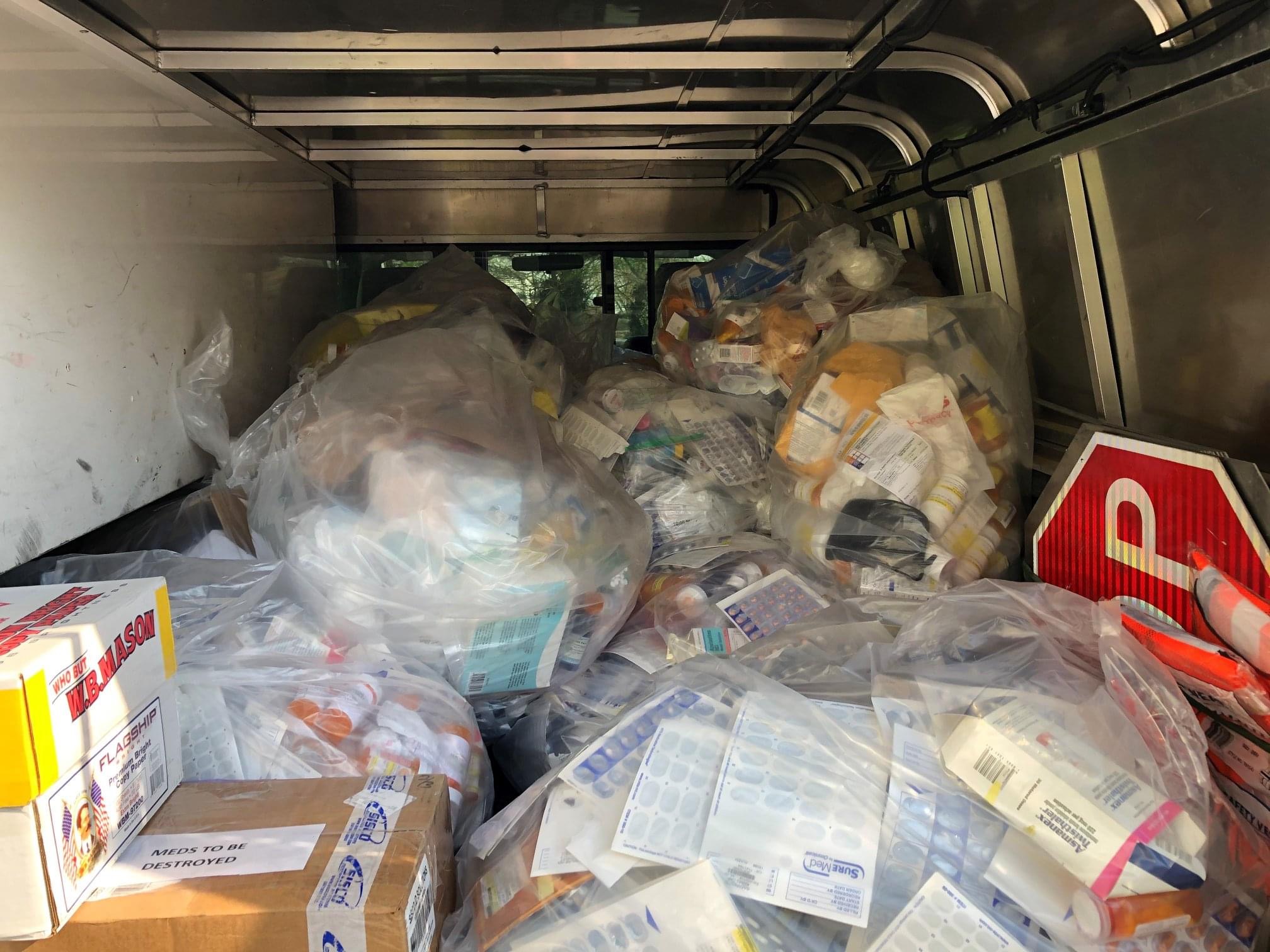 ORANGEBURG, NY – On Tuesday, April 20 the Orangetown Police Department disposed of over 500 pounds of unused or expired medications. These medications were turned in to the Police Department over the past year as part of Orangetown's Operation Medicine Cabinet. The medications were disposed of at an energy-from-waste facility which is an environmentally safe manner that creates clean, renewable electricity.
Anyone can turn in unused, unwanted, and/or expired medications for safe disposal at the Orangetown Police Department located at 26 W Orangeburg Rd, in Orangeburg New York. This contactless service is free, available 24 hours a day, 7 days a week, and completely anonymous with no questions asked. No needles please.
VIDEO: Heroes Homecoming for Injured Valley Cottage Firefighter
Police Investigating Fatal Accident on Route 303 in Blauvelt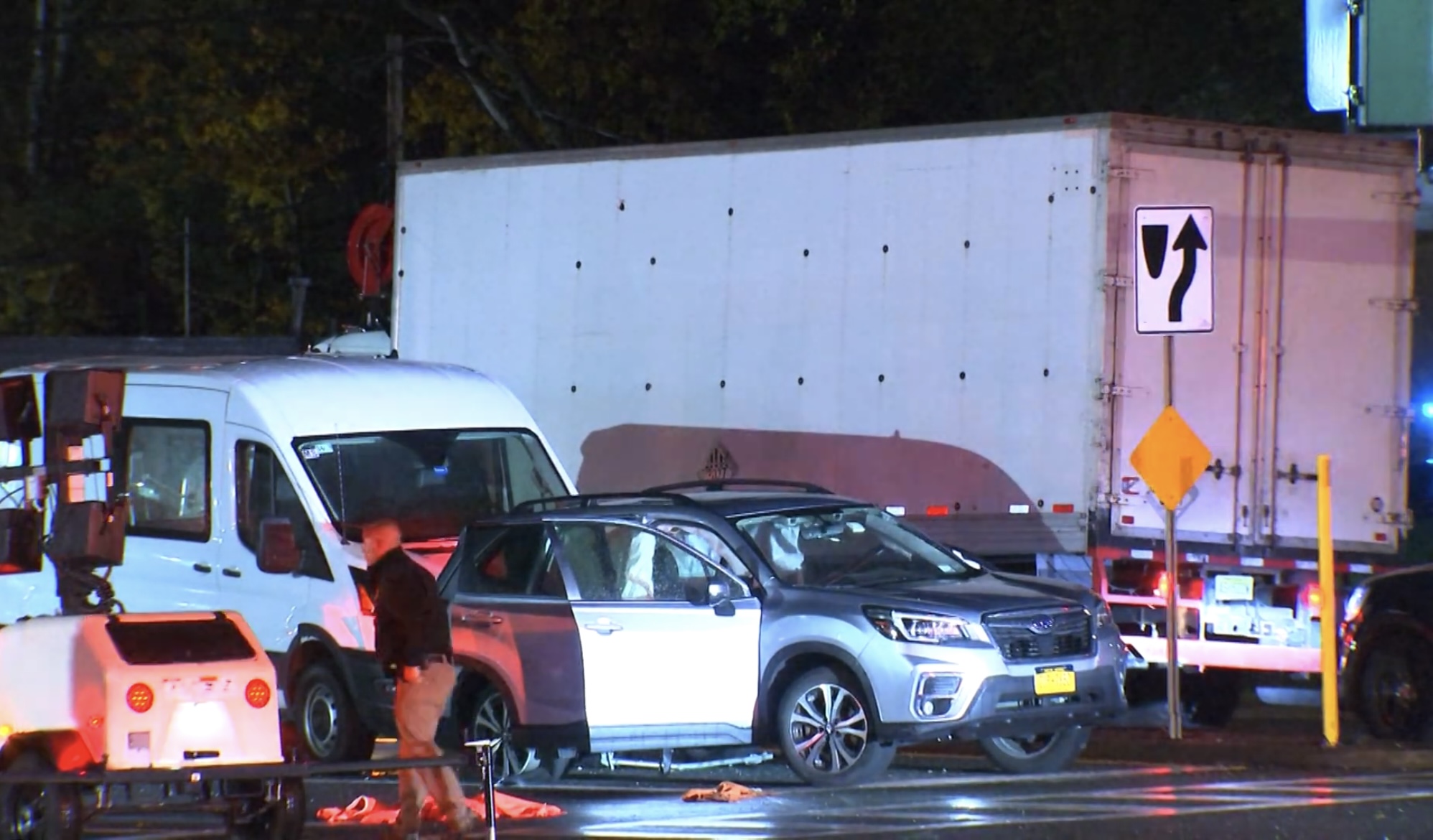 BLAUVELT, NY – On Monday November 15, 2021, at approximately 5:03PM, the Orangetown Police responded to a report of a Motor Vehicle Collision at the intersection of State Route 303 and East Erie Street in the Hamlet of Blauvelt, N.Y.
VIDEO
A 2005 Mack commercial box truck operated by Andrew Roe, 29, of Middletown, NY was traveling northbound on Route 303. A 2019 Subaru Forester, operated by Seymour Whynman, 83, of Blauvelt, NY was traveling westbound on E. Erie Street. A collision occurred at the intersection and the Subaru Forrester subsequently collided with a 2020 ford transit van in the southbound left only turn lane of Route 303. Mr. Whynmn and a female passenger were transported to Nyack Hospital by South Orangetown Ambulance Corps.
It is with deep sadness we report the passing of Seymour Whynman.
This accident is currently being investigated by the Orangetown Police Accident Investigation team. Police are asking anyone who may have witnessed the collision or anyone who may have additional information to contact the Orangetown Police Department at 845-0359-3700.
Photo credit – Rockland Video