Orangetown PD Issue Alert about Law Enforcement Gift Card Scam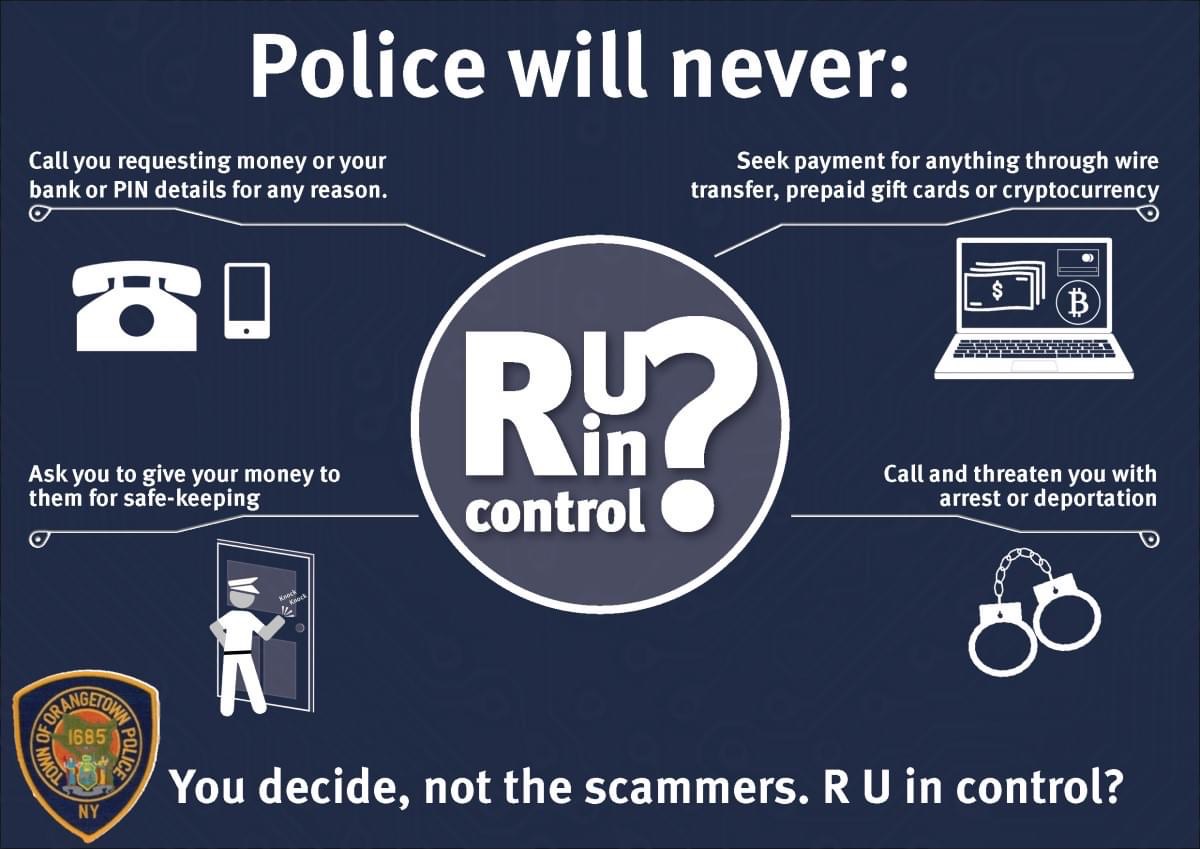 ORANGEBURG, NY – The Orangetown Police Department has issued a SCAM ALERT – Legitimate Law Enforcement will NEVER ask for payment in the form of gift cards, wire transfer, or cryptocurrency
There is a phone scam being used where the caller pretends to be a law enforcement official from a police department requiring payment to resolve a legal issue in the form of gift cards. The caller ID on the call may show the phone number to a legitimate police agency. Be aware with current technology anyone's phone number can be "Spoofed". Spoofing is when a caller deliberately falsifies the information transmitted to your caller ID display to disguise their identity.
Four signs that it's a scam
– Scammers Pretend to be from an organization you know
– Scammers say there's a problem or a prize
– Scammers Pressure you to act immediately
– Scammers tell you to pay in a specific way
What you can do to avoid a scam
– Block unwanted calls and text messages
– Don't give your personal or financial information in response to a request that you didn't expect
– Resist the pressure to act immediately
– Know how scammers tell you to pay
– Stop immediately and talk to someone you trust
You can always call your local police department
Fatal Accident at Intersection of West Nyack Rd. & Rt. 304 in Nanuet, 10-Year-Old Boy Identified as Victim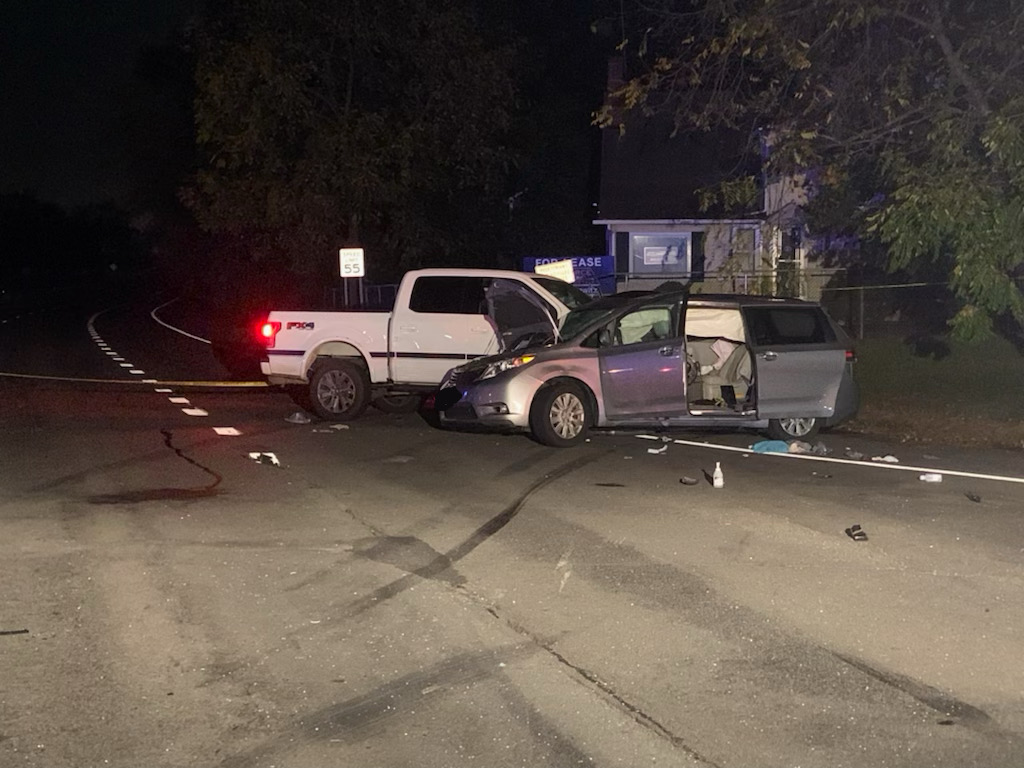 NANUET, NY – On Tuesday, October 12, 2021, at approximately 6:15pm, officers from the Clarkstown Police Department responded to the intersection of Rt. 304 and West Nyack Rd., in Nanuet for reports of a two vehicle accident with serious injuries.
Arriving officers discovered two vehicles heavily damaged, a Toyota Sienna and a Ford F-150 both with airbag deployment. Each of the involved vehicles were occupied by a driver and one passenger. A juvenile occupant of the Sienna, a 10-year-old boy, had severe injuries and was not breathing, officers promptly began CPR on scene. Arriving soon after were ambulances from Nanuet Comm. Ambulance Corp., Pearl River EMS, New City EMS, Nyack EMS, and Rockland Paramedics to treat all four of the injured parties. All of the injured occupants were transported via ambulance to area hospitals.
The passenger of the Toyota Sienna, a 10-year-old boy, has succumbed to his injuries at the hospital. Police are withholding the identity of the deceased at this time until notifications are made to his family. At the time of this article being published, there is no further information on the conditions of the other injured parties.
The Clarkstown Police Accident Investigation Team is conducting the investigation, the cause of the accident has yet to be definitively determined. They are asking anyone who may have witnessed this accident to please contact us at (845)639-5800.
Piermont FD Memorial Service for Ex. Chief Nick Gatti Sr. and Dive Lt. Bruce "Buddha" Baez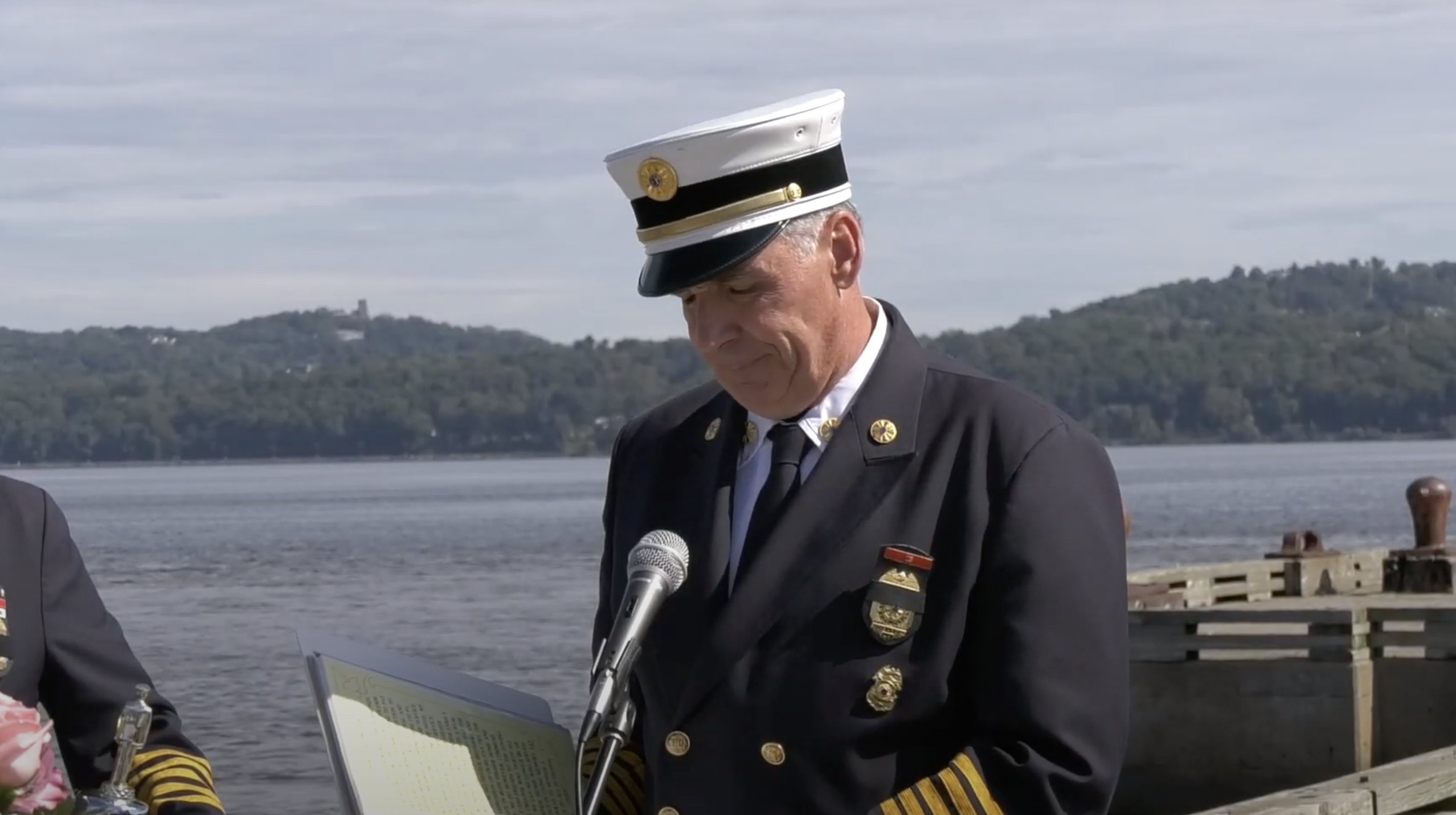 Piermont Fire Department Special Memorial Service and Final Resting for Ex. Chief Nick Gatti Sr. and Dive Lt. Bruce "Buddha" Baez.
Members of the Piermont FD, various fire departments and the families of Gatti and Baez joined together for a memorial service at the end of the Piermont Pier. Members of the Piermont Dive Team took capsules of their brother divers to their final resting place on the bottom of the Hudson River – making them forever tied to Piermont and Rockland County.
We thank both Gatti and Baez for their service of over 20 years to the people of Rockland County. They both have without a doubt made our county a better place.