Orangetown Democratic Committee Endorses Elijah Reichlin-Melnick for NYS Senate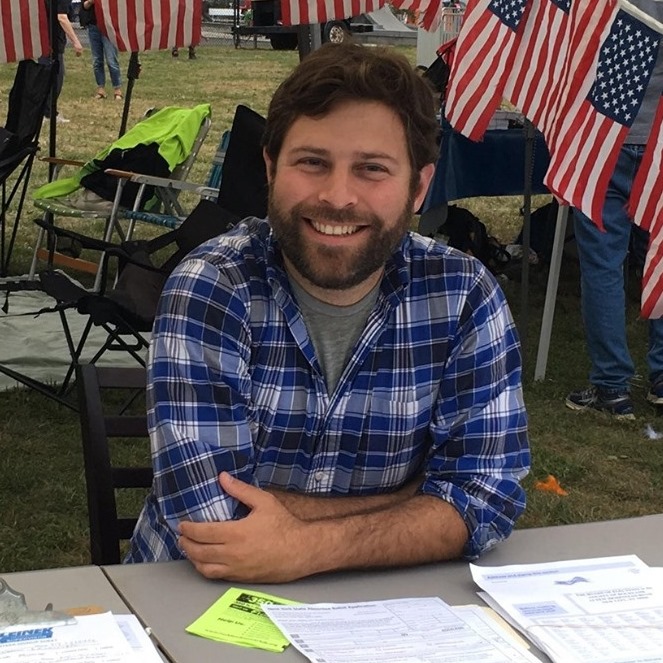 ORANGEBURG, NY – The Orangetown Democratic Committee (ODC) has issued the following statement announcing its endorsement of Elijah Reichlin-Melnick, a Democrat running for the New York 38th State Senate District.
Backed by an overwhelming vote of our membership, the Orangetown Democratic Committee has endorsed Nyack Village Trustee Elijah Reichlin-Melnick for State Senate in the upcoming June 23 District 38 Democratic Primary. Reichlin-Melnick is an elected Nyack Village Trustee, and is also the legislative director for State Senator James Skoufis, who represents north Rockland and Orange County. Previously, Elijah worked as an elementary school teacher and for a non-profit focused on regional planning and local government issues in the Hudson Valley. He has also worked for members of Congress Nita Lowey and Eliot Engel, and served as assistant to former Orangetown Supervisor Andy Stewart.
With the Committee unable to physically meet during the pandemic emergency, the endorsement was accomplished through the solicitation of statements from each candidate in the Democratic primary race. The statements were shared with all committee members along with an online poll. 91 members completed the poll and over 90% voted to endorse Reichlin-Melnick compared to 5% for other candidates and the remainder for no-endorsement. Based on the results of the poll, the Executive Committee moved forward with an endorsement on behalf of the full committee.
"We typically do not endorse candidates in primary elections," said Michael Hogan, the Committee Chair, "but the current pandemic has shown that we need the best possible leaders at all levels of government. By virtue of his experience, intelligence, and energy, Elijah is that
kind of leader. We hope that, as some of the folks in the 38th District who know Elijah best, our endorsement will help persuade other Democrats in Rockland and Westchester to join us to send him to fight for us in Albany."
"I've had the privilege of working with members of the Orangetown Democratic Committee for many years," said Reichlin-Melnick, "fighting alongside them for school funding, affordable healthcare, property tax relief, and ending gun violence. I'm gratified that my friends in Orangetown are supporting me in my campaign to help make New York work for everyone, not just the wealthy and well-connected."
VIDEO: Rockland County Exec. Ed Day Campaign Victory Speech
VIDEO: Rockland County Republican Party Election Night