Orangetown Democratic Committee Endorses Elijah Reichlin-Melnick for NYS Senate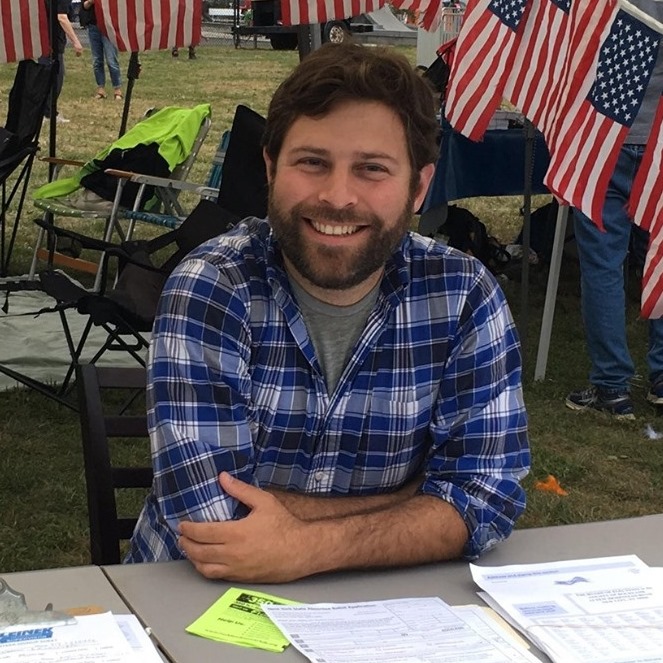 ORANGEBURG, NY – The Orangetown Democratic Committee (ODC) has issued the following statement announcing its endorsement of Elijah Reichlin-Melnick, a Democrat running for the New York 38th State Senate District.
Backed by an overwhelming vote of our membership, the Orangetown Democratic Committee has endorsed Nyack Village Trustee Elijah Reichlin-Melnick for State Senate in the upcoming June 23 District 38 Democratic Primary. Reichlin-Melnick is an elected Nyack Village Trustee, and is also the legislative director for State Senator James Skoufis, who represents north Rockland and Orange County. Previously, Elijah worked as an elementary school teacher and for a non-profit focused on regional planning and local government issues in the Hudson Valley. He has also worked for members of Congress Nita Lowey and Eliot Engel, and served as assistant to former Orangetown Supervisor Andy Stewart.
With the Committee unable to physically meet during the pandemic emergency, the endorsement was accomplished through the solicitation of statements from each candidate in the Democratic primary race. The statements were shared with all committee members along with an online poll. 91 members completed the poll and over 90% voted to endorse Reichlin-Melnick compared to 5% for other candidates and the remainder for no-endorsement. Based on the results of the poll, the Executive Committee moved forward with an endorsement on behalf of the full committee.
"We typically do not endorse candidates in primary elections," said Michael Hogan, the Committee Chair, "but the current pandemic has shown that we need the best possible leaders at all levels of government. By virtue of his experience, intelligence, and energy, Elijah is that
kind of leader. We hope that, as some of the folks in the 38th District who know Elijah best, our endorsement will help persuade other Democrats in Rockland and Westchester to join us to send him to fight for us in Albany."
"I've had the privilege of working with members of the Orangetown Democratic Committee for many years," said Reichlin-Melnick, "fighting alongside them for school funding, affordable healthcare, property tax relief, and ending gun violence. I'm gratified that my friends in Orangetown are supporting me in my campaign to help make New York work for everyone, not just the wealthy and well-connected."
Beth Davidson Announces Candidacy for Rockland County Legislature District 10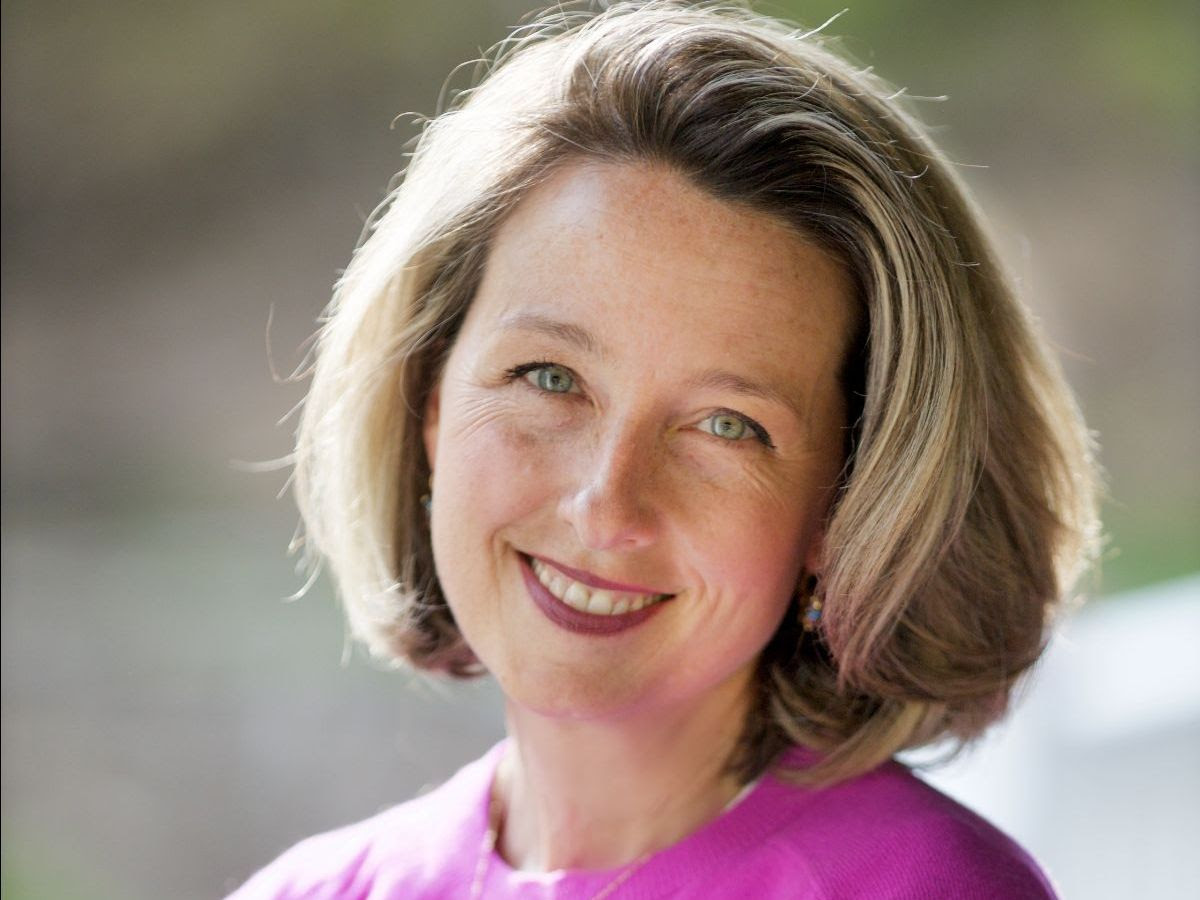 NYACK, NY – Nyack School Board Member and community activist Beth Davidson announces her candidacy for Rockland County Legislature District 10, which represents Nyack, Central Nyack, Bardonia, West Nyack and New City. Beth released the following statement:
Friends, I have some news to share.And I wanted you to hear it first.
I am running for County Legislator in the 10th District, to continue the legacy of the incomparable Harriet Cornell. I'm humbled by this opportunity, excited for the chance to serve this diverse community, and ready to get to work. I hope you'll join my campaign to Build a Better Rockland—together.
As a mom, school board member, and activist, I've served our community by following three simple principles:
1) 90% of life is showing up. That's what my parents taught me, and it has proven true in my six years serving my diverse Nyack/Valley Cottage school community as well as numerous organizations around our county.
2) I will work with anyone who has a good idea to move our county forward. Rockland's hardworking families are tired of watching us go to our corners. Our neighbors need us to work together to find solutions to the problems we face.
3) Nothing About Us Without Us. I don't always know the right answer for every community. I recognize there is no one-size-fits-all fix for every problem. I ask questions, I listen and I learn from my neighbors and community leaders, every day.
On issues ranging from clean water to affordable housing, accessible transit and more, our neighbors in Nyack, Central Nyack, Bardonia, West Nyack and New City deserve someone who will fight as hard as Harriet has—while bringing my own experience and perspective to the table.
If you don't know me yet, here's what I can tell you: I listen. I work hard. I do my homework. And I stand up for what's right. I hope you'll join my team to fight alongside me. If you're interested in volunteering, please email me. I can't wait to hear your ideas.
Our country feels so divided—but our county doesn't have to be. I'm ready to Build a Better Rockland — are you with me?
In friendship and solidarity,
Beth Davidson
David Bruen, Lifelong Clarkstown Resident, Looks to Make History as the Youngest Person Elected to the Rockland County Legislature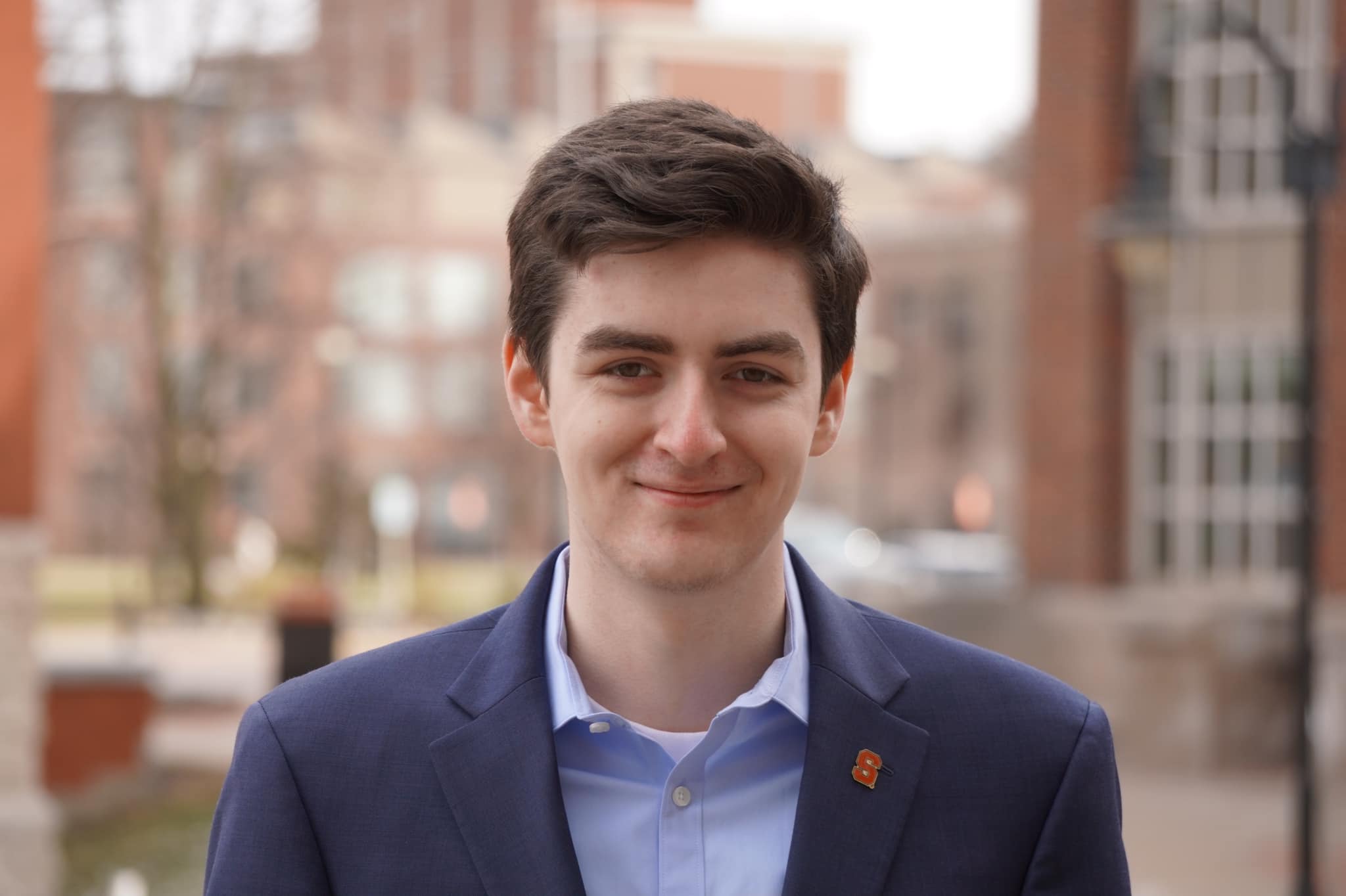 CLARKSTOWN, NY — David Bruen, a lifelong Clarkstown resident, announced his candidacy for the Rockland Legislature in District 11.
In an email to supporters, Bruen wrote, "I want to give back to this community in our county legislature because Rocklanders deserve a government that can respond to our affordability, housing, sustainability, and overdevelopment challenges." A twenty-one year-old Democrat, Bruen was born in Suffern, attended Clarkstown public schools, and was raised in West Nyack.
As for his priorities, Bruen added, he plans to "fight to protect our water supply, improve our local infrastructure, and champion more middle-class housing."
Bruen is no stranger to public service. As a proud Eagle Scout, he has a track record of public service and problem-solving. At Syracuse University, he serves as student body president where he represents 15,000 students.
During his two terms, he has organized a student-run bus service to combat Syracuse's food desert and ensure students have access to healthy food, and invested $120,000 to make menstrual products free on campus. Moreover, he led a team that developed a report recommending Syracuse University become carbon-neutral by 2030, which would advance the goal by a decade.
In Rockland County, he now serves as the treasurer of the Rockland County Democratic Committee, and has previously worked in constituent services for former Congresswoman Nita Lowey and former State Senator David Carlucci.
Legislative District 11 includes Upper Nyack, Valley Cottage, and Congers. The district is currently represented by Laurie Santulli, an independent, who is not seeking reelection.