Off-Duty Clarkstown Police Department Officer Paul Munding Saves Drowning Young Girl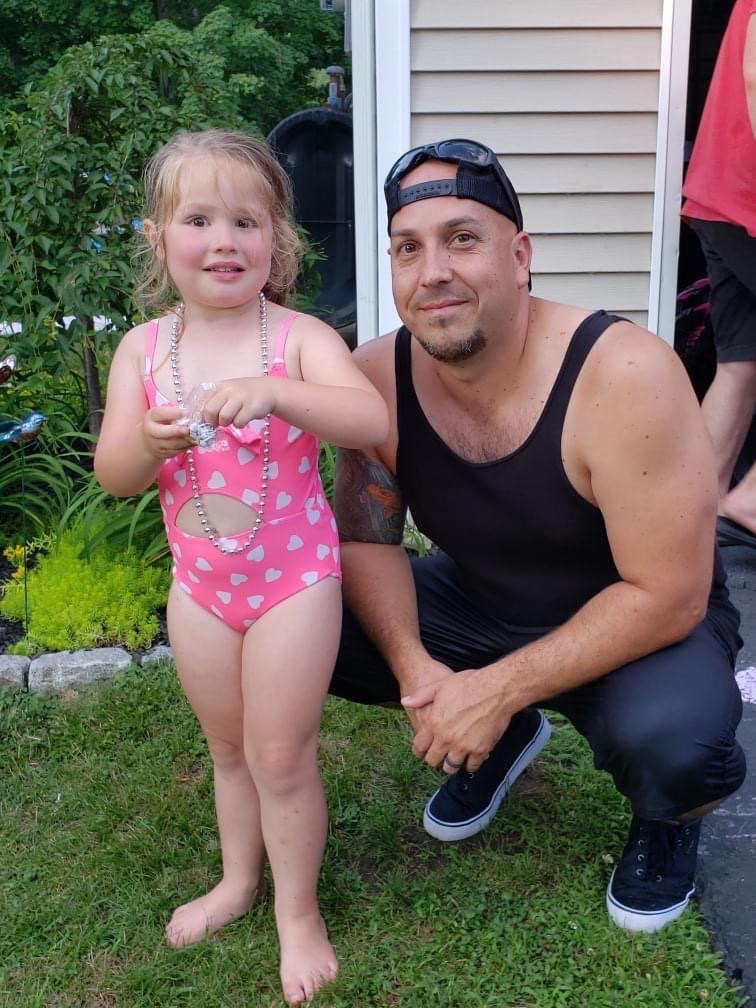 Off-Duty Clarkstown Police Department Officer Paul Munding Saves Drowning Young Girl
The following post is by Ella's Mom – Carly Shaffer.
Wanted to share something….. every parent's worst fear, but thankfully a very happy ending. Yesterday, while attending a friends daughter's birthday party, Ella (4) went in the pool. She went on wedding cake stairs and promised not to leave the ladder. Ella never, ever leaves the ladder, even in a puddle jumper flotation device, tubes, etc bc she's petrified of the water. Until she did. She saw a beautiful, shiny, L.O.L doll in the pool and dove towards the middle for it. Alone. In water she couldn't stand in. And she couldn't swim. From far away, in the noise and chaos of many kids happily playing and adults laughing and chatting, I heard her cry out. Not much different than a cry of annoyance that told me maybe her brother took her shovel, or her sister took her ball. U know, the usual yells. But I just knew. I KNEW something was wrong. I didn't even know she was in the pool, (I didn't put her in there) but I knew. My heart was in my stomach as I was running to her, watching her bob up and down in the water, choking. A man I briefly met, 5 min prior had made it to her first. She was taking in water and surely would have drowned. He drove in, fully dressed, shoes and all, over the side of the pool for a kid he didn't even know. A kid he's not related to. A kid he's never met. He saved my kids life. And I have no idea how to ever thank this man. This man is Paul Munding and is a Clarkstown Police Officer! A hero!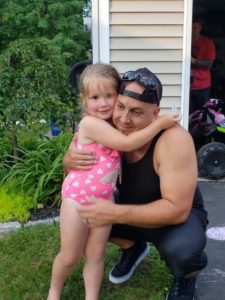 so I thought this police officer deserved some love! I certainly love him! And wanted to show everyone that think all cops are bad, they most certainly aren't.  Show ur boys in blue some love, bc even on their days off, they're still working. Please share! This guy deserves some credit!
Great job Officer Munding!
Norwood, NJ 2nd Alarm Structure Fire – VIDEO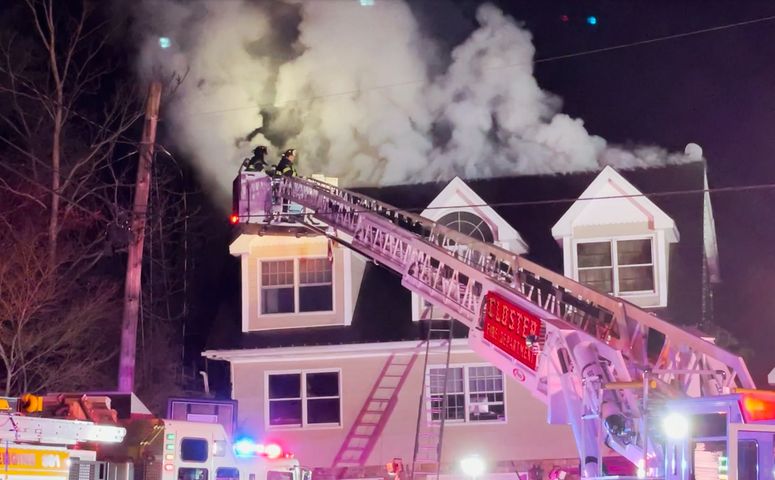 NORWOOD, NJ – On March 6, 2021 at approximately 9 pm the Norwood Fire Department responded to 65 Eton Terrace in Norwood (NJ) for reports of a structure fire.
The Closter FD, Demarest FD & Old Tappan FD responded to the scene and a a 2nd Alarm was triggered for a well involved house fire. Mutual aid from the Tappan FD (Rockland County, NY) covered the Norwood firehouse.
FDNY FF and North Rockland HS Graduate Dennis Farrell Laid to Rest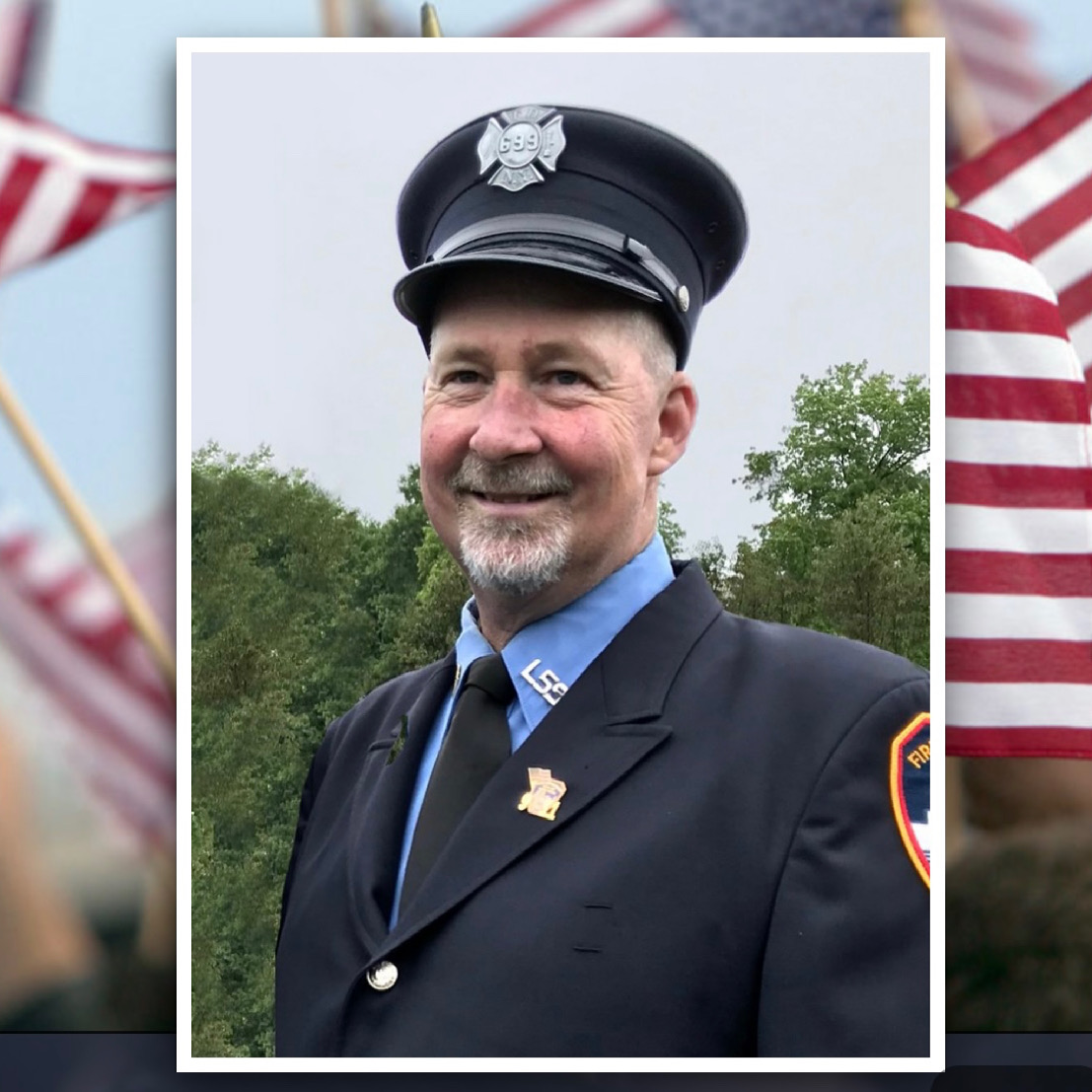 Today, FDNY FF and North Rockland HS graduate Dennis Farrell was laid to rest.
Farrell passed away on February 23, 2021 after a long battle with WTC illness on Tuesday February 23, 2021.
OBITUARY – Dennis A Farrell, 58, of Walden, NY, passed away peacefully with his family by his side on February 23. He was born on November 12, 1962 to Ray and Carole (Loomer) Farrell. He was a graduate of North Rockland High School "Class of 1980." Dennis then attended St Thomas Aquinas College and later received a nursing degree from Orange County Community College. He was a New York City Correctional Officer before entering the FDNY in 1990. His career as a FDNY firefighter was with Ladder Company 59 until his retirement in June 2002.
Dennis is survived by his wife, Lori Farrell, parents, Ray and Carole Farrell, children, Amy (Mike) Quinn, Dennis Farrell, Todd and Michael Sutherland, grandchildren, Declan, Brigid, Garrett Quinn, Ava and Cameron Sutherland, and brothers Ray (Eileen), Mike (Marta) and Andy, nieces, Suzanne, Betsy, Kathleen, Kelsey and Colleen Farrell. He was predeceased by his brother and "Irish twin" David G. Farrell. Dennis was an adoring son, husband, father, brother and "Grumpa".
He was a gentle, kind, generous, loving and fun filled man who lived everyday to the fullest. He loved cooking, fishing, hunting, camping, and spending time with family and friends. He spent his life in service to others and was involved in many fundraising events. He will be missed beyond measure.
We will #neverforget Dennis Farrell