Off-Duty Clarkstown Police Department Officer Paul Munding Saves Drowning Young Girl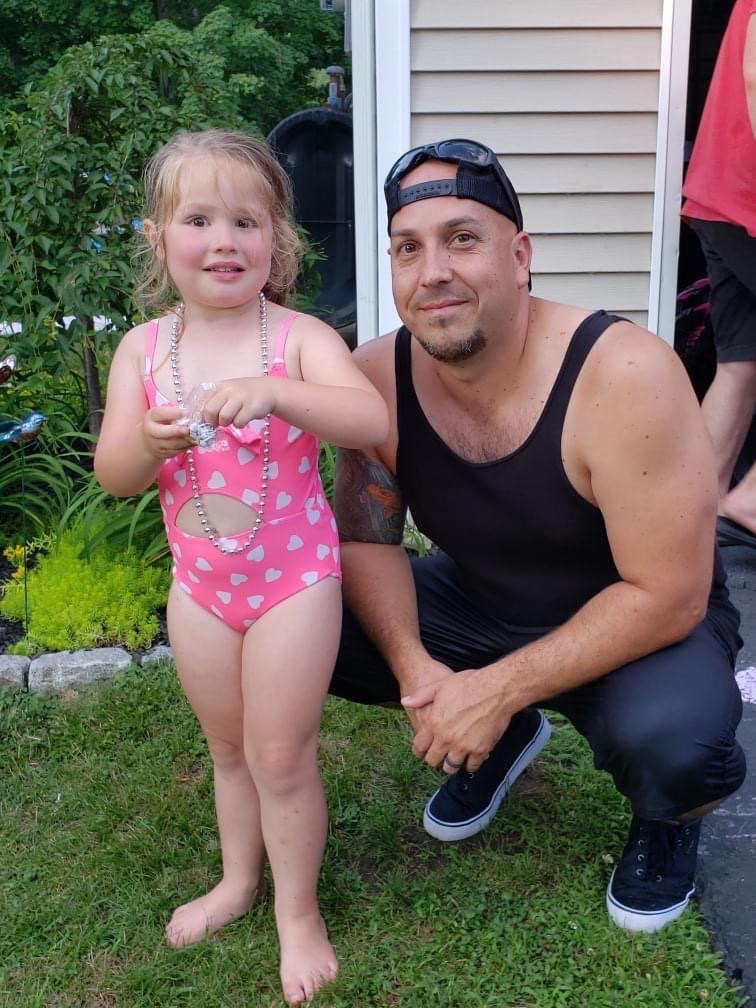 Off-Duty Clarkstown Police Department Officer Paul Munding Saves Drowning Young Girl
The following post is by Ella's Mom – Carly Shaffer.
Wanted to share something….. every parent's worst fear, but thankfully a very happy ending. Yesterday, while attending a friends daughter's birthday party, Ella (4) went in the pool. She went on wedding cake stairs and promised not to leave the ladder. Ella never, ever leaves the ladder, even in a puddle jumper flotation device, tubes, etc bc she's petrified of the water. Until she did. She saw a beautiful, shiny, L.O.L doll in the pool and dove towards the middle for it. Alone. In water she couldn't stand in. And she couldn't swim. From far away, in the noise and chaos of many kids happily playing and adults laughing and chatting, I heard her cry out. Not much different than a cry of annoyance that told me maybe her brother took her shovel, or her sister took her ball. U know, the usual yells. But I just knew. I KNEW something was wrong. I didn't even know she was in the pool, (I didn't put her in there) but I knew. My heart was in my stomach as I was running to her, watching her bob up and down in the water, choking. A man I briefly met, 5 min prior had made it to her first. She was taking in water and surely would have drowned. He drove in, fully dressed, shoes and all, over the side of the pool for a kid he didn't even know. A kid he's not related to. A kid he's never met. He saved my kids life. And I have no idea how to ever thank this man. This man is Paul Munding and is a Clarkstown Police Officer! A hero!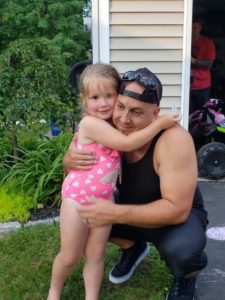 so I thought this police officer deserved some love! I certainly love him! And wanted to show everyone that think all cops are bad, they most certainly aren't.  Show ur boys in blue some love, bc even on their days off, they're still working. Please share! This guy deserves some credit!
Great job Officer Munding!
Fatal Accident at Intersection of West Nyack Rd. & Rt. 304 in Nanuet, 10-Year-Old Boy Identified as Victim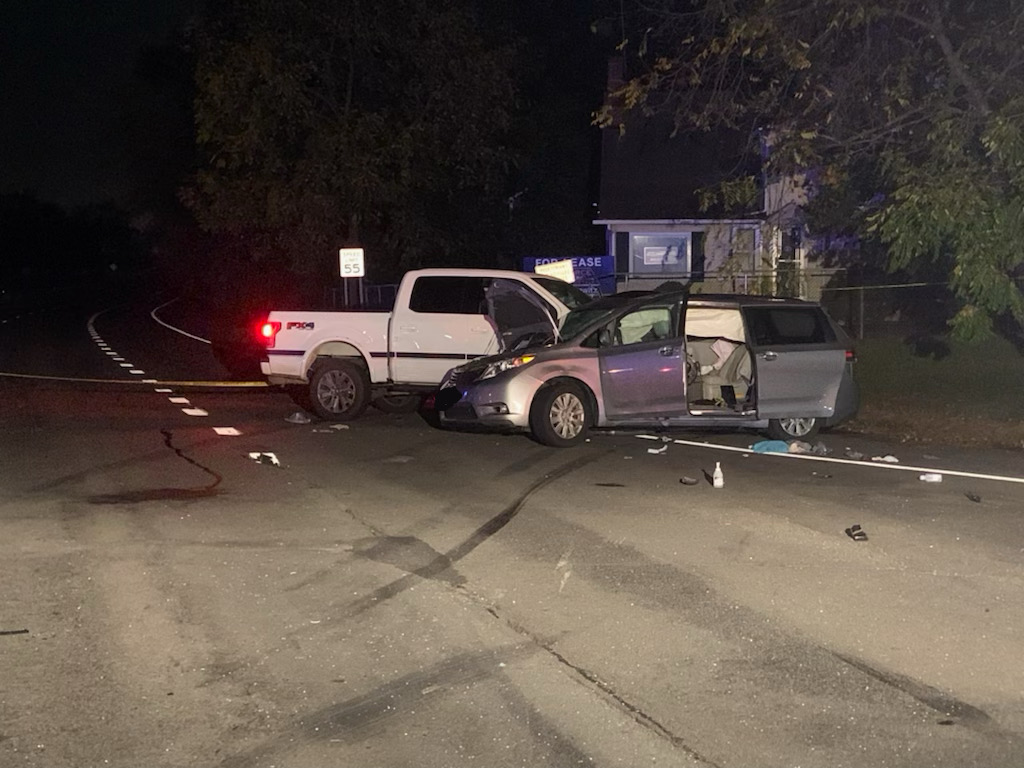 NANUET, NY – On Tuesday, October 12, 2021, at approximately 6:15pm, officers from the Clarkstown Police Department responded to the intersection of Rt. 304 and West Nyack Rd., in Nanuet for reports of a two vehicle accident with serious injuries.
Arriving officers discovered two vehicles heavily damaged, a Toyota Sienna and a Ford F-150 both with airbag deployment. Each of the involved vehicles were occupied by a driver and one passenger. A juvenile occupant of the Sienna, a 10-year-old boy, had severe injuries and was not breathing, officers promptly began CPR on scene. Arriving soon after were ambulances from Nanuet Comm. Ambulance Corp., Pearl River EMS, New City EMS, Nyack EMS, and Rockland Paramedics to treat all four of the injured parties. All of the injured occupants were transported via ambulance to area hospitals.
The passenger of the Toyota Sienna, a 10-year-old boy, has succumbed to his injuries at the hospital. Police are withholding the identity of the deceased at this time until notifications are made to his family. At the time of this article being published, there is no further information on the conditions of the other injured parties.
The Clarkstown Police Accident Investigation Team is conducting the investigation, the cause of the accident has yet to be definitively determined. They are asking anyone who may have witnessed this accident to please contact us at (845)639-5800.
Piermont FD Memorial Service for Ex. Chief Nick Gatti Sr. and Dive Lt. Bruce "Buddha" Baez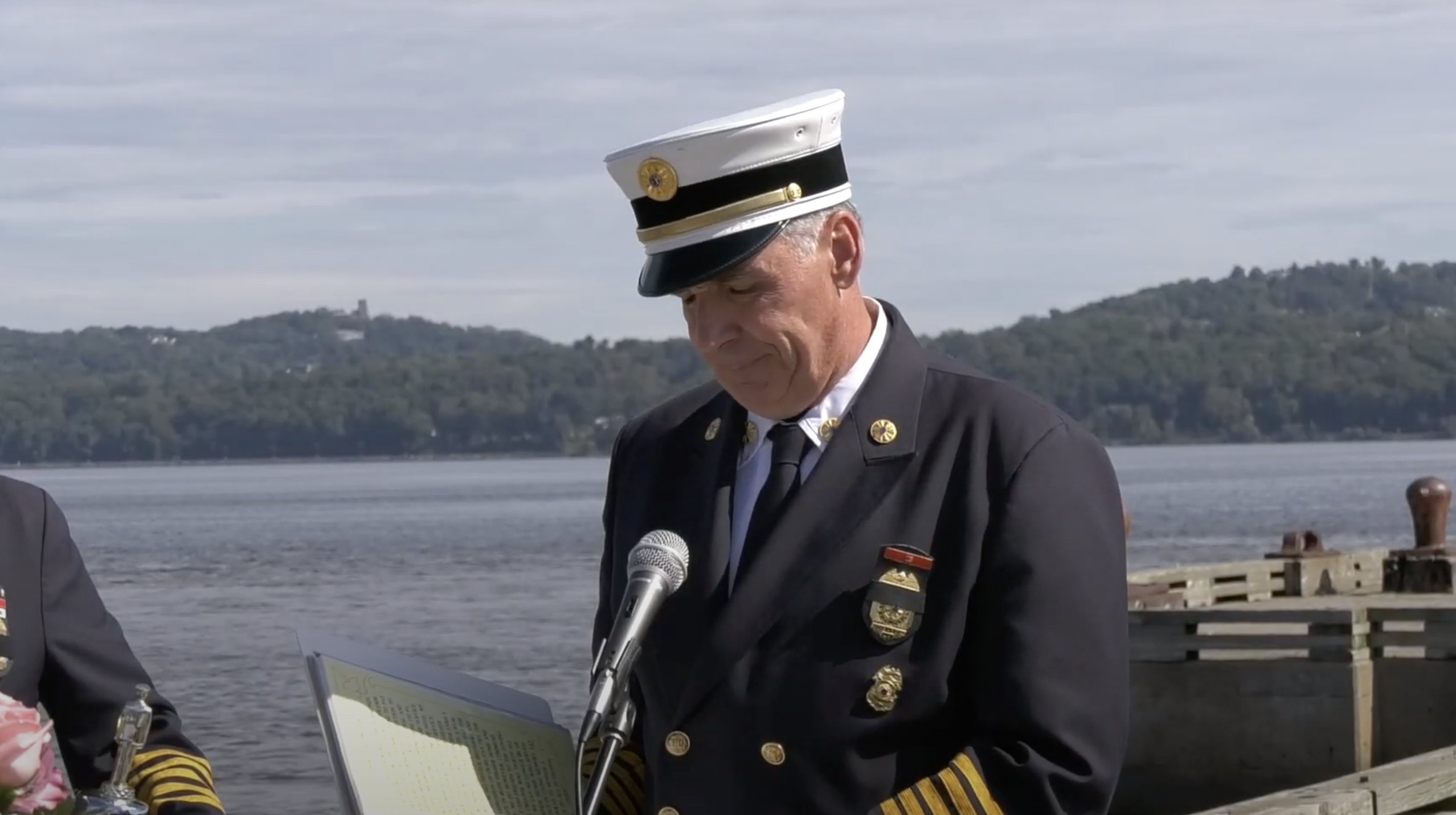 Piermont Fire Department Special Memorial Service and Final Resting for Ex. Chief Nick Gatti Sr. and Dive Lt. Bruce "Buddha" Baez.
Members of the Piermont FD, various fire departments and the families of Gatti and Baez joined together for a memorial service at the end of the Piermont Pier. Members of the Piermont Dive Team took capsules of their brother divers to their final resting place on the bottom of the Hudson River – making them forever tied to Piermont and Rockland County.
We thank both Gatti and Baez for their service of over 20 years to the people of Rockland County. They both have without a doubt made our county a better place.