NYS DEC Reminds Hikers to Follow Common Sense Rules of the Outdoors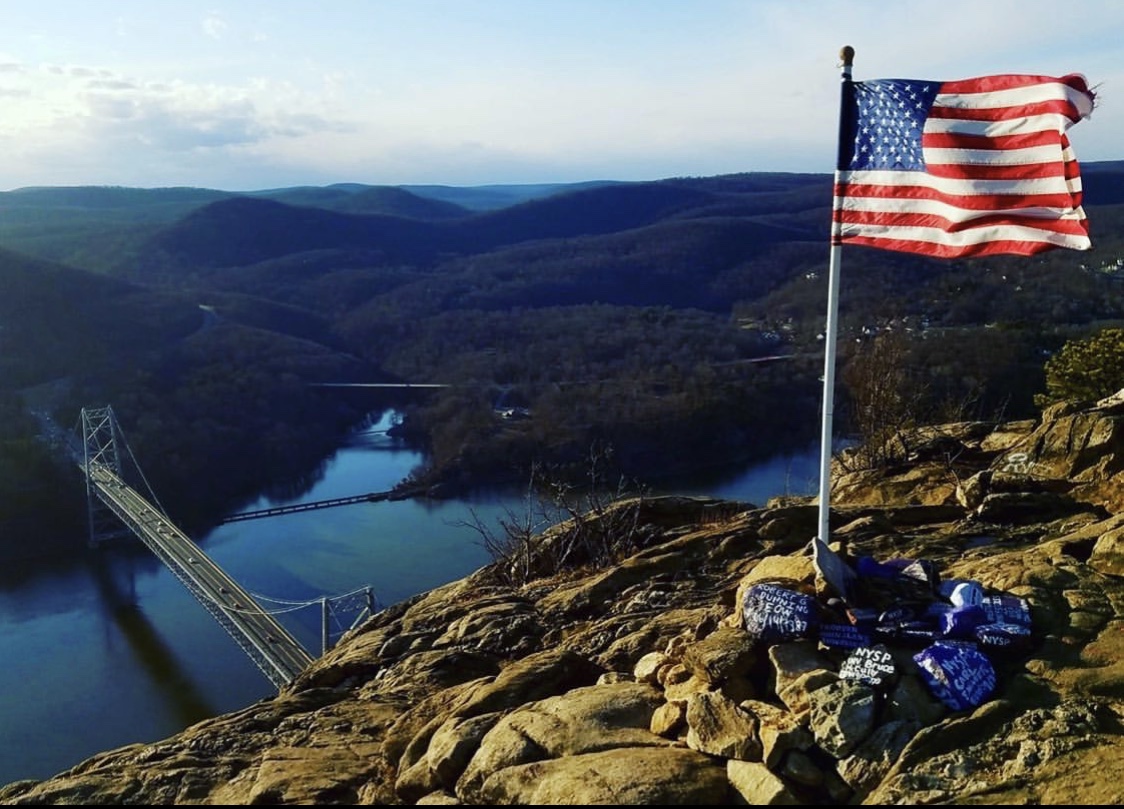 ROCKLAND COUNTY, NY – With the recent increase in outdoor recreation leading to record numbers of visitors to areas of the Adirondack and Catskill Parks and issues with trash and unprepared hikers causing impacts to natural resources, the New York State Department of Environmental Conservation (DEC) today reminded hikers and other visitors to the High Peaks Wilderness to follow the common-sense rules and recommendations in place to protect public safety and the sensitive plants and wildlife. These measures are in place to promote a shared respect for the resources, as well as respect for other visitors and the workers and volunteers tasked with protecting the Adirondacks, Catskills, and the forests, trails, lakes, and rivers throughout the State.
"New York's wild places draw visitors from across the state and country, and it is crucial that we continue to provide safe, sustainable access," said DEC Commissioner Basil Seggos. "With more people looking to recreate locally during the COVID-19 pandemic, we have seen incredible increases in use throughout the state. We ask for everyone to help protect the fragile summit vegetation by hiking prepared, packing out your litter, treating each other with respect, and educating these new outdoor enthusiasts to the common sense rules of the outdoors."
DEC recognizes the need to protect the Adirondack and Catskill Parks and promote sustainable use and is working with local partners and other stakeholders to implement several actions, including long- and short-term improvements to promote sustainable use, particularly in the High Peaks. Examples include creation of the High Peaks Strategic Advisory Group, which continues to meet and last month issued interim report recommendations; delineating parking on Route 73; working with DOT, State Police and the towns, reducing congestion in areas around the High Peaks; highlighting the great, and underused, opportunities elsewhere in the park and trying to reveal the hidden gems; and promoting sustainable use with partners through Leave No Trace to help visitors understand how their actions affect the resource and learn how they can protect it.
Protecting the Uniqueness of the High Peaks
The Adirondacks contain some of New York's rarest plants. They are found in tundra-like habitats resembling those of the Arctic. This condition is encountered on the State's highest peaks and the total area covered by alpine vegetation approximates 40 acres on 19 peaks, 18 of which are in DEC's High Peaks Wilderness. To protect this ecosystem, DEC reminds visitors to the High Peaks Wilderness of the rules and recommendations in place that include but are not limited to:
No campfires in the Eastern Zone of the High Peaks Wilderness
Group Size Maximums: Day Trip maximums are 15 people. Overnight maximums are 8 people. Permits for oversized groups are not available in the High Peaks Wilderness
No camping on summits
No camping above 3,500 feet (except at lean-to)
No camping in areas with "No Camping" signs present
Whenever possible, camp in designated sites. If necessary, at-large camping is permitted as long as campsites are at least 150 feet from any road, trail, water body, or waterway. Place your tent on a durable surface, such as hardened soil, leaf litter, or pine duff. Do not place your tent on vegetation.
Bear canisters are required for all overnight campers in the Eastern Zone of the High Peaks Wilderness
Carry out what you carry in. Properly dispose of waste and pack out all gear and garbage. Do not leave waste at trailheads.
Dogs must be leashed at all times in the Eastern Zone of the High Peaks Wilderness and at trailheads, campsites and above 4,000 feet everywhere else. If accessing the High Peaks from the Adirondack Mountain Reserve (AMR) trailheads, dogs are not allowed on AMR property.
Bikes are prohibited
Drones are prohibited
ATVs are prohibited
No fixed anchors for climbing on Forest Preserve at this time
Adirondack Mountain Reserve-specific rules for this property include no camping, no dogs, no drones, and no off-trail travel.
Please avoid visiting crowded areas. For visitor safety and the safety of others, do not park on roadsides and only park in designated parking areas. If parking lots are full, please choose a different area to visit, or return another time or day when parking is available.
Respecting Others
DEC and its partners are also committed to maintaining a safe work environment, and ask the public to treat employees, volunteers, and other partners with respect. New York State does not tolerate harassment of any kind. Inappropriate behavior or treatment by anyone will be reported. We encourage members of the community to help stop harassment – please report misconduct or harassment to DEC, partner organizations, or local law enforcement as appropriate.
Leave No Trace
Ensuring trash and other litter is removed from natural settings is another way to show respect to fellow New Yorkers and the environment. Litter is both an eyesore and poses a danger to local wildlife and delicate ecosystems. DEC is encouraging visitors to the State's natural areas and facilities to keep New York's environment clean by properly disposing of waste. Follow these tips to Leave No Trace:
Carry out what you carry in. Don't leave trash, food, gear, or any other personal belongings behind.
Trash your trash. Use designated receptacles when available or carry your trash in a small bag so you can throw it out at home. Never put trash in outhouses or porta-potties.
Use designated bathroom facilities when available. If traveling, use the rest areas closest to your destination before you arrive. Learn how to dig a cat hole (leaves DEC website) and properly dispose of your human waste for the times when nature calls and a bathroom is not available.
During the COVID-19 public health crisis, take extra precautions when picking up trash you find on the trail. Wear gloves and make sure to hand sanitize when you are done.
"Restaurant Week" By Rockland County Executive Ed Day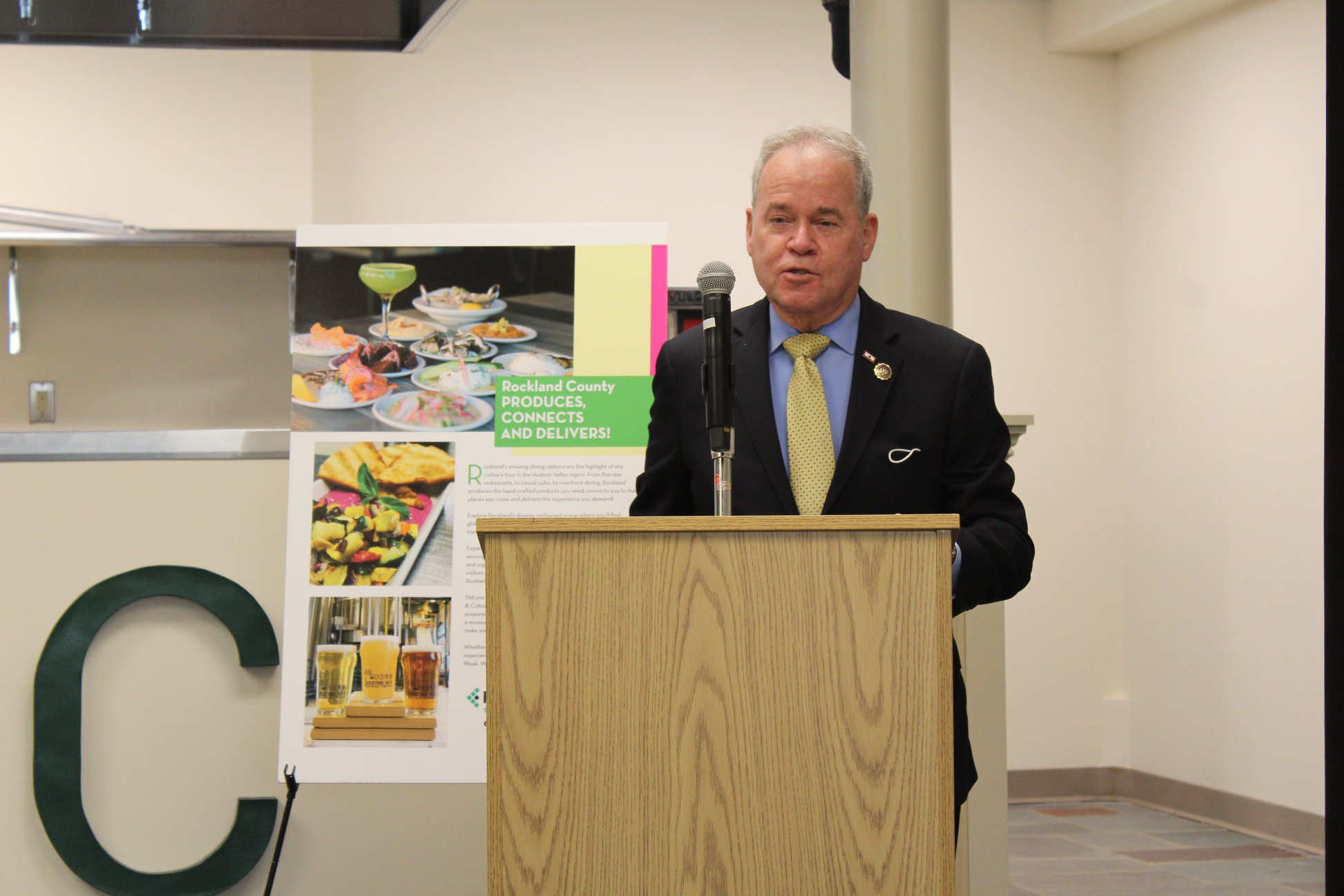 This week we welcome back "Restaurant Week" to Rockland County and the Hudson Valley. I am thrilled to see this event returning as we continue on the road to recovery as it spells very good things for our future.
Running until May 23rd it is a great opportunity to try the food at some of our great local restaurants at a price that won't break the bank. Participating restaurants are offering three-course dinner menus for $35.95 and lunches for $25.95.
And now that restaurants in New York are able to operate at 75% dining capacity and with all capacity restrictions being lifted on May 19th, we are making real progress at getting back to a new normal. I encourage residents to support our local businesses, especially our restaurants, who were all affected by the pandemic.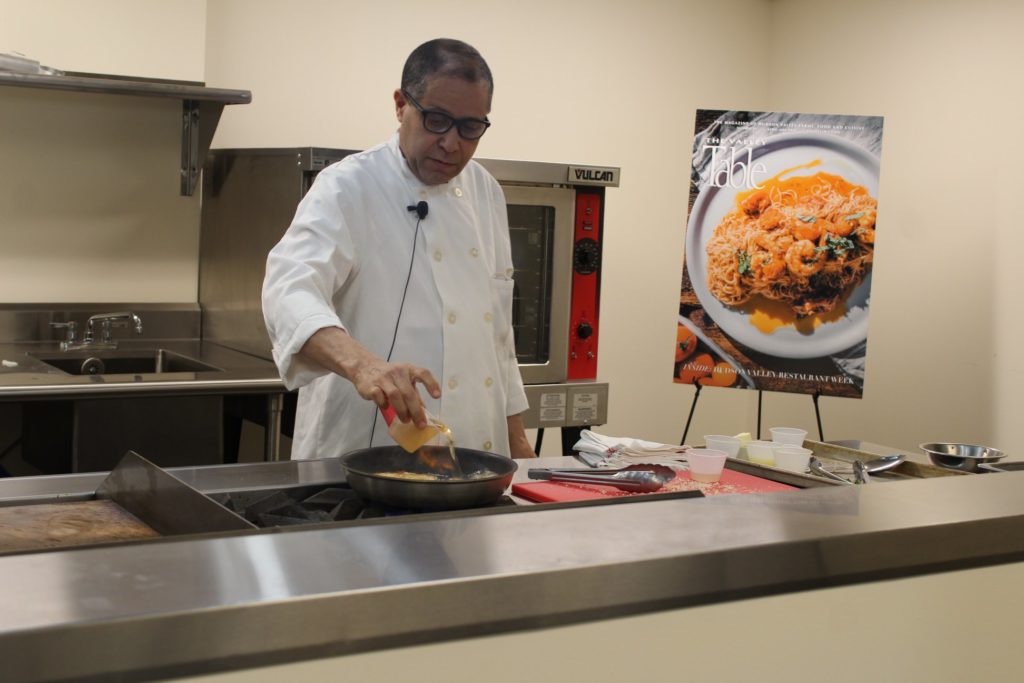 With people now feeling more comfortable getting out and about, Restaurant Week is the perfect time to show our support for the restaurants that have been there for us when we needed them. Dining out will also give our local economy an extra boost as we in government aim to get more folks back to work.
All this should lead to further improvements in the local unemployment rate which stood at 5.6% in March. Down from 6.4% in February and down from a high of 13.4% during the worst of the pandemic last April. Rockland is heading in the right direction and anything we can do to support restaurants will help.
Dining establishments are a key part of our local economy. 763 of these businesses employed more the 7,400 people prior to the pandemic. The number of employees dropped to just over 6,200 in the Fall of 2020, but the number of businesses remained relatively stable.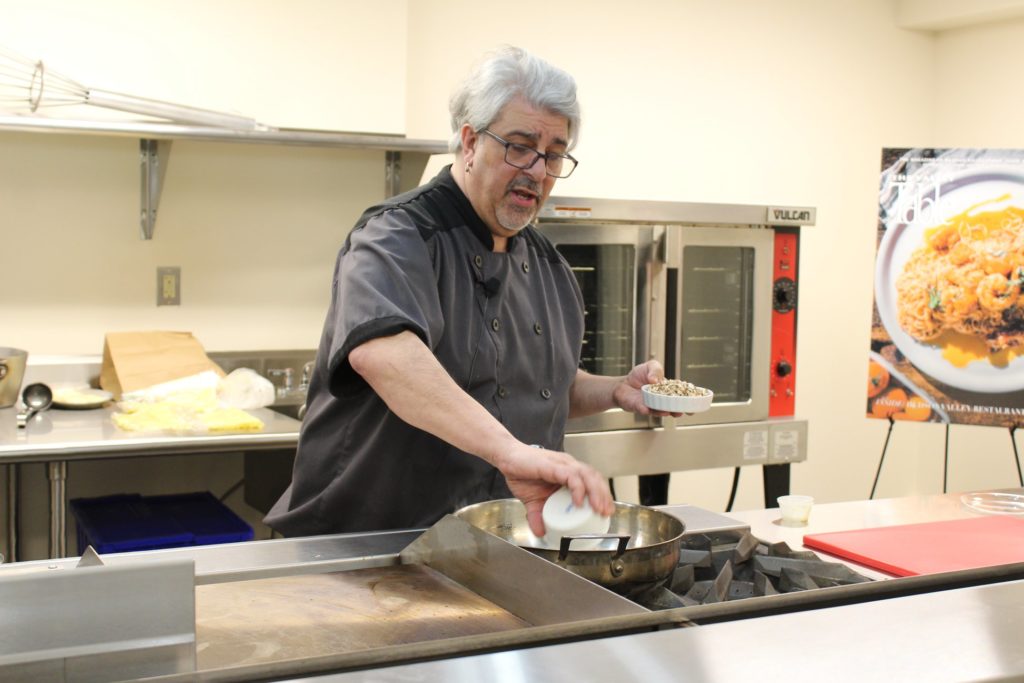 These numbers make it clear to me that this is an area that is primed for a full recovery and I look forward to doing my part to help it along by dining out and enjoying some great local food. And if you are not comfortable dining out just yet, that's okay too, this year many restaurants are also offering takeout options.
You can view participating Rockland restaurants and make your reservation here: https://bit.ly/3sB332Q
I hope to see you there!
*This is a weekly column by Rockland County Executive Ed Day.
Assemblyman Schmitt Presents State Assembly Proclamation to Heroic Stony Point Police Officers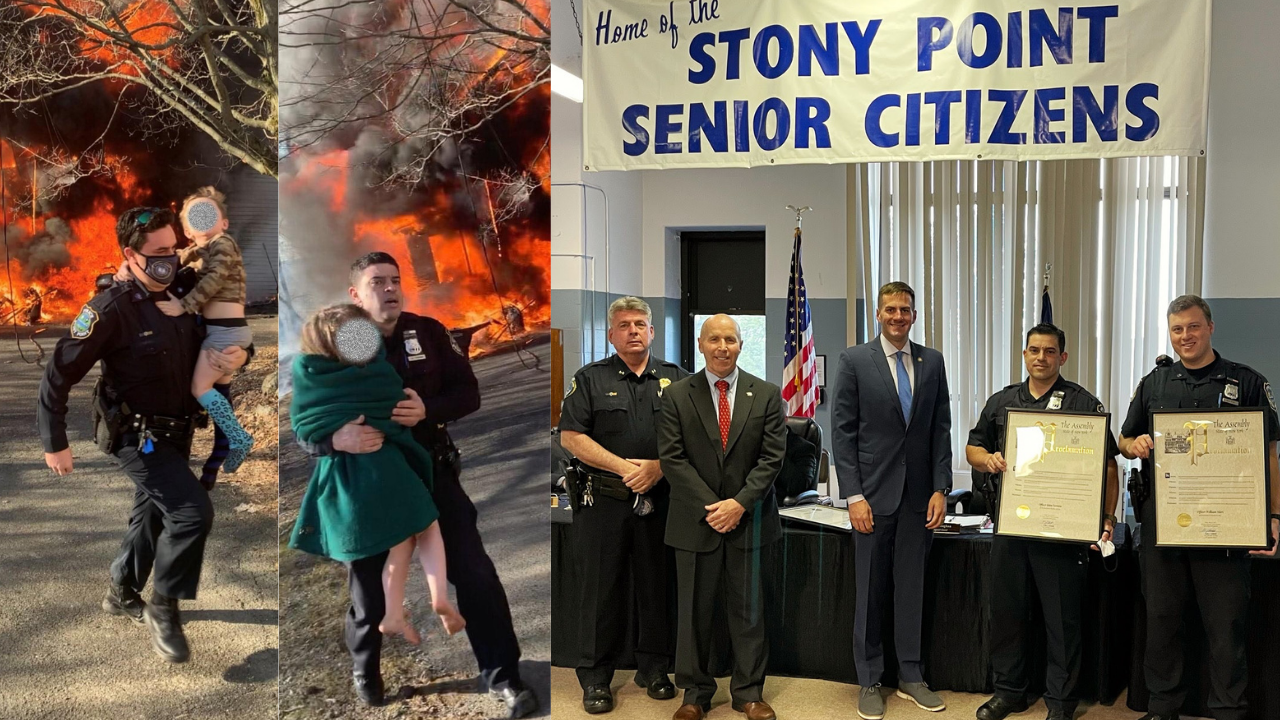 STONY POINT, NY – Assemblyman Colin J. Schmitt (Stony Point) joined by Stony Point Town Supervisor Jim Monaghan recognized three Stony Point Police Officers; Vincent Agovino, John Ferrara, and William Mari.
They were formally presented with a New York State Assembly Proclamation, by Assemblyman Schmitt, for their heroic efforts in March when they ran into a burning house to save the lives of children who were inside. (Photos at the end of the video)
Video of the ceremony below.
Each of these police officers received their own official Proclamations at the Stony Point Town Board meeting on, May 11, 2021, detailing their service of honor, courage, and personal sacrifice.
Supervisor Jim Monaghan, "Officers Vincent Agovino, John Ferrara, and William Mari are heroes. Their actions saved the lives of local residents and represent the very best of our local police department and it is great that Assemblyman Colin Schmitt joined the town board during police week to honor them."
Assemblyman Colin J. Schmitt stated, "Today and every day we should be thanking law enforcement who put their lives on the line to protect our families and communities. Police Officers Vincent Agovino, John Ferrara, and William Mari are prime examples of what the badge stands for; honor. courage, sacrifice, and selfless service. These heroes were just doing their jobs, not looking for recognition, but they deserve this honor today. I am proud to officially recognize the heroes that live amongst us and thank them for their service."
Video via Stony Point Facebook Live Stream – rocklandreport.com