NYS DEC Announces Spring Turkey Hunting Seasons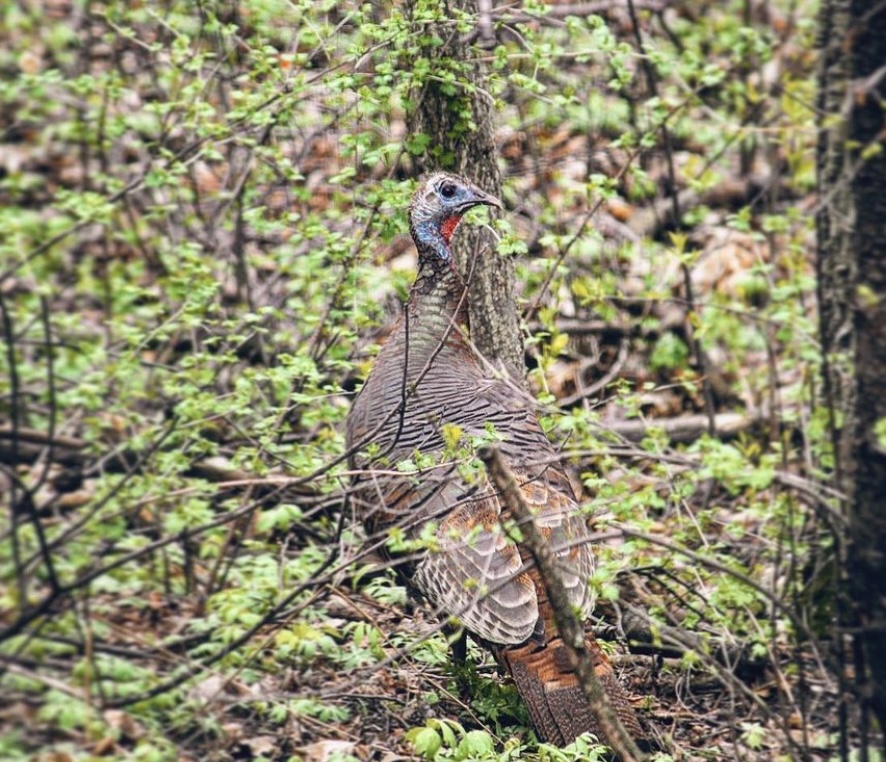 New York State Department of Environmental Conservation (DEC) Commissioner Basil Seggos today announced that spring turkey season opens May 1, in all parts of Upstate New York, north of the Bronx-Westchester County boundary. In addition, DEC's annual youth turkey hunting weekend will take place April 24 to 25. The youth turkey hunt for junior hunters aged 12 to 15 is open in all parts of Upstate New York and Suffolk County.
"Turkey hunting has long been a sign that spring is here. It also presents a wonderful opportunity for New Yorkers to get outside and enjoy the outdoors and introduce the next generation of hunters to the sport," Commissioner Seggos said. "As hunters take to the field this spring, DEC reminds everyone to hunt safe and hunt smart by following the guidelines to support hunter safety and prevent the spread of COVID-19."
Last year, turkey hunters took approximately 21,500 birds in New York during the spring season, an increase of about 25 percent from 2019. Much of the increase was likely due to a rise in hunter participation as more people looked for outdoor activities close to home during the COVID-19 pandemic. This spring, hunters can expect good numbers of jakes based on average-to-good productivity in 2020 and a mild winter. However, two-year-old birds may be more difficult to find. During 2019, turkeys in New York experienced one of the worst breeding seasons in the 25 years DEC has been monitoring productivity, and the effects of this poor productivity will be experienced most heavily for hunters targeting adult birds this year.
About the Spring Youth Hunt, April 24-25:
Hunters 12 to 15 years of age are eligible and must hold a hunting license and a turkey permit;
Youth 12 to 13 years of age must be accompanied by a parent, legal guardian, or adult over 21 years of age with written permission from their parent or legal guardian. Youth 14 to 15 years of age must be accompanied by a parent, legal guardian, or adult over 18 years of age with written permission from their parent or legal guardian;
Accompanying adults must have a current hunting license and turkey permit. The adult may assist the youth hunter, including calling, but may not carry a firearm, bow, or crossbow or kill or attempt to kill a wild turkey during the youth hunt;
Shooting hours are from one-half hour before sunrise to noon each day;
The youth turkey hunt is open in all parts of Upstate New York, north of the Bronx-Westchester County boundary, and in Suffolk County;
The bag limit for the youth weekend is one bearded bird. This bird becomes part of the youth's regular spring season bag limit of two bearded birds. A second bird may be taken only in Upstate New York, north of the Bronx-Westchester County boundary, beginning May 1;
Crossbows may only be used by hunters 14 or older. In Suffolk and Westchester counties it is illegal to use a crossbow to hunt wild turkeys; and
All other wild turkey hunting regulations remain in effect.
About the Spring Turkey Season, May 1-31:
Hunting is permitted in most areas of the state, except for New York City and Long Island;
Hunters must have a turkey hunting permit in addition to their hunting license;
Shooting hours are from one-half hour before sunrise to noon each day;
Hunters may take two bearded turkeys during the spring season, but only one bird per day;
Hunters may not use rifles or handguns firing a bullet. Hunters may hunt with a shotgun or handgun loaded with shot sizes no larger than No. 2 or smaller than No. 8, or with a bow or crossbow (except crossbows may not be used in Westchester County);
Successful hunters must fill out the tag that comes with their turkey permit and immediately attach it to any turkey harvested;
Successful hunters must report their harvest within seven days of taking a bird. Call 1-866-426-3778 (1-866 GAMERPT) or report harvest online at DEC's Game Harvest Reporting website; and
For more information about turkey hunting in New York, see the 2020-2021 Hunting and Trapping Regulations Guide or visit the Turkey Hunting pages of DEC's website.
Hunt Safe, Hunt Smart!
While statistics show that hunting in New York State is safer than ever, mistakes are made each year. Every hunting-related shooting incident is preventable and DEC encourages hunters to use common sense this season and remember what they were taught in their DEC Hunter Education Course:
Point your gun in a safe direction;
Treat every gun as if it were loaded;
Be sure of your target and beyond;
Keep your finger off the trigger until ready to shoot; and
Stalking stinks! Set up with your back against a tree or other object wider than your shoulders and call birds to you.
DEC also encourages all hunters to wear blaze orange or blaze pink when moving between hunting spots to make themselves more visible to other hunters. A blaze orange or blaze pink vest or other material can be hung in a nearby tree when you are set up and calling birds so other hunters are alerted to your presence. In addition, all hunters should continue to follow COVID-19 precautions to ensure a safe hunt, including social distancing and wearing masks. A hunter education class is required for all new hunters and is available in-person (for free) or online (for a fee). To find an in-person hunter education class in your area, visit DEC's Hunter Education Program website or call 1-888-HUNT-ED2 (1-888-486-8332).
"Restaurant Week" By Rockland County Executive Ed Day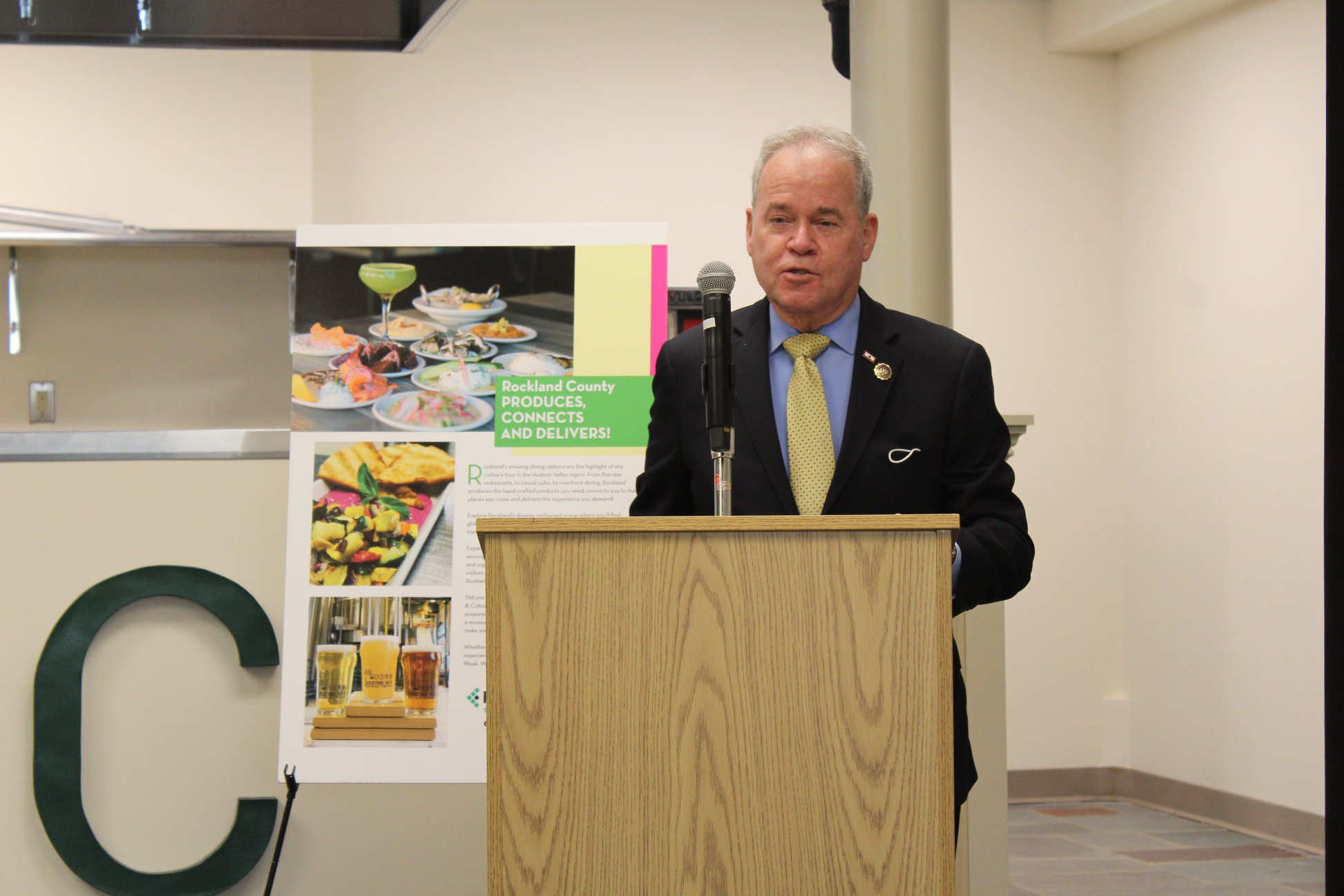 This week we welcome back "Restaurant Week" to Rockland County and the Hudson Valley. I am thrilled to see this event returning as we continue on the road to recovery as it spells very good things for our future.
Running until May 23rd it is a great opportunity to try the food at some of our great local restaurants at a price that won't break the bank. Participating restaurants are offering three-course dinner menus for $35.95 and lunches for $25.95.
And now that restaurants in New York are able to operate at 75% dining capacity and with all capacity restrictions being lifted on May 19th, we are making real progress at getting back to a new normal. I encourage residents to support our local businesses, especially our restaurants, who were all affected by the pandemic.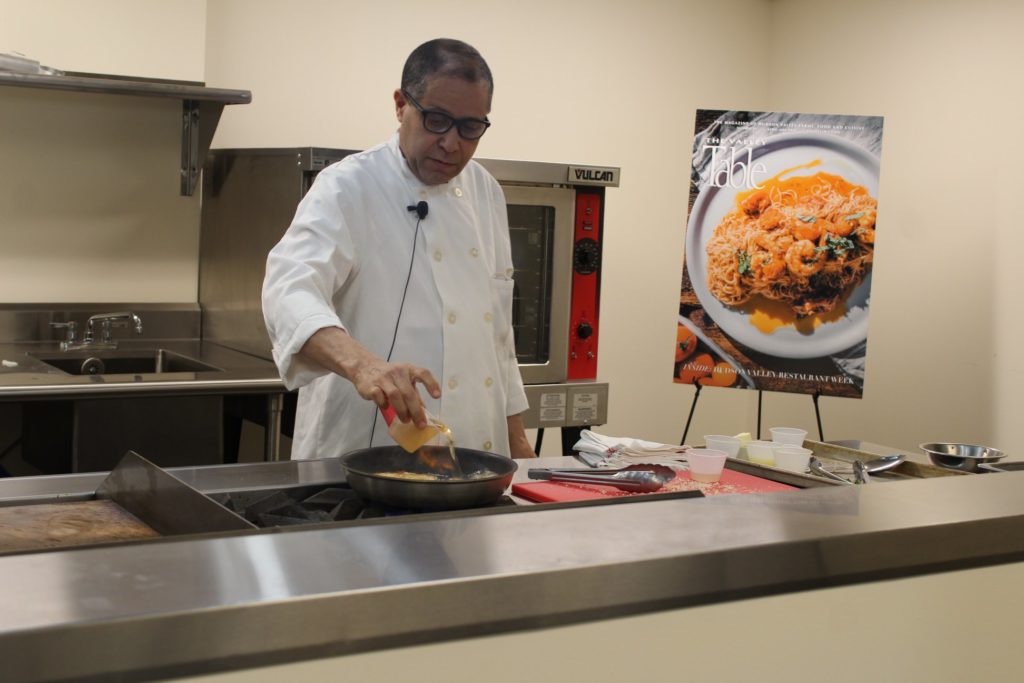 With people now feeling more comfortable getting out and about, Restaurant Week is the perfect time to show our support for the restaurants that have been there for us when we needed them. Dining out will also give our local economy an extra boost as we in government aim to get more folks back to work.
All this should lead to further improvements in the local unemployment rate which stood at 5.6% in March. Down from 6.4% in February and down from a high of 13.4% during the worst of the pandemic last April. Rockland is heading in the right direction and anything we can do to support restaurants will help.
Dining establishments are a key part of our local economy. 763 of these businesses employed more the 7,400 people prior to the pandemic. The number of employees dropped to just over 6,200 in the Fall of 2020, but the number of businesses remained relatively stable.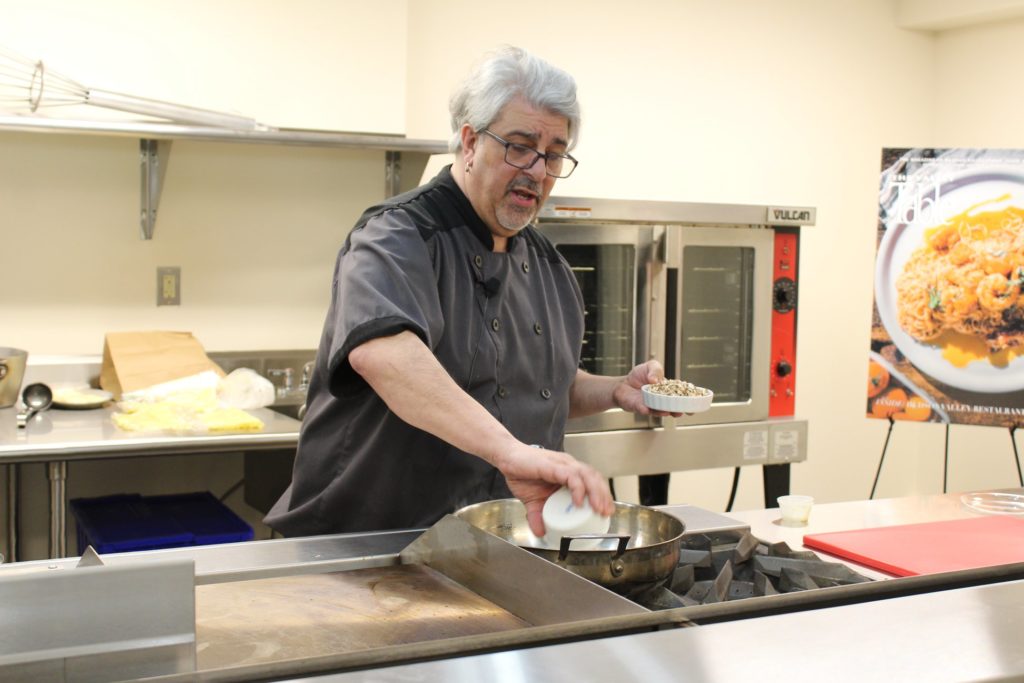 These numbers make it clear to me that this is an area that is primed for a full recovery and I look forward to doing my part to help it along by dining out and enjoying some great local food. And if you are not comfortable dining out just yet, that's okay too, this year many restaurants are also offering takeout options.
You can view participating Rockland restaurants and make your reservation here: https://bit.ly/3sB332Q
I hope to see you there!
*This is a weekly column by Rockland County Executive Ed Day.
Assemblyman Schmitt Presents State Assembly Proclamation to Heroic Stony Point Police Officers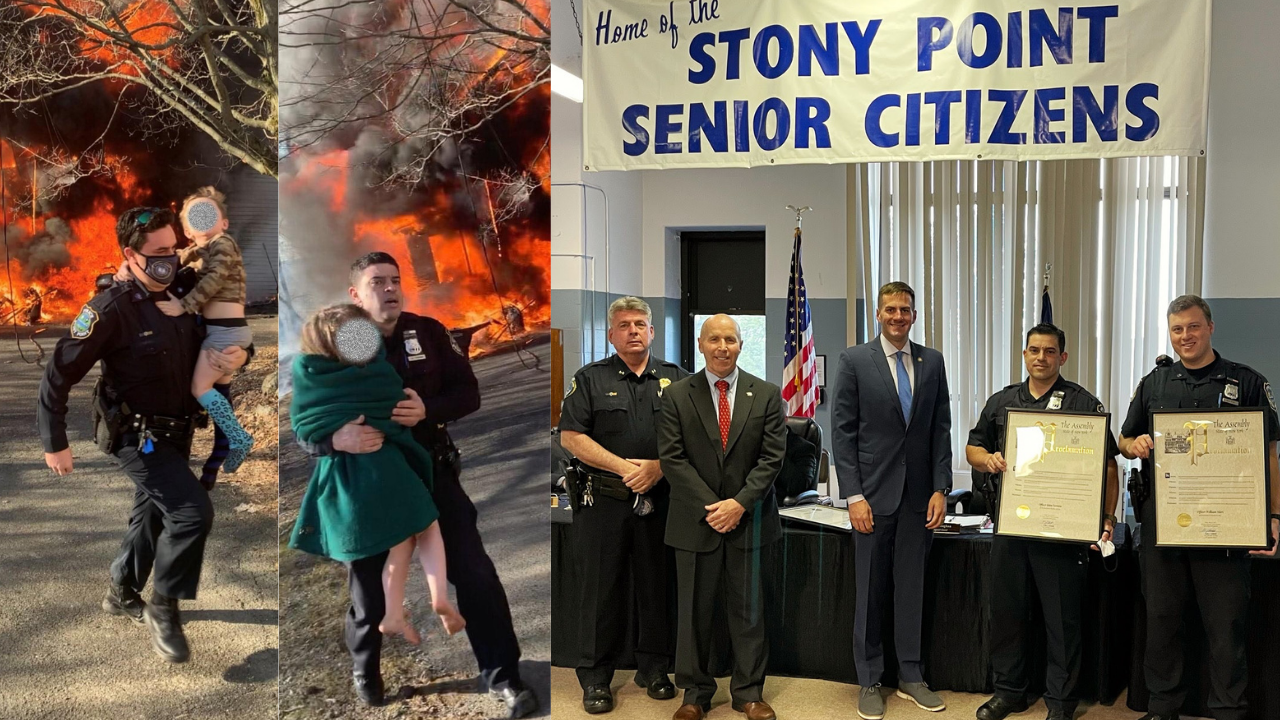 STONY POINT, NY – Assemblyman Colin J. Schmitt (Stony Point) joined by Stony Point Town Supervisor Jim Monaghan recognized three Stony Point Police Officers; Vincent Agovino, John Ferrara, and William Mari.
They were formally presented with a New York State Assembly Proclamation, by Assemblyman Schmitt, for their heroic efforts in March when they ran into a burning house to save the lives of children who were inside. (Photos at the end of the video)
Video of the ceremony below.
Each of these police officers received their own official Proclamations at the Stony Point Town Board meeting on, May 11, 2021, detailing their service of honor, courage, and personal sacrifice.
Supervisor Jim Monaghan, "Officers Vincent Agovino, John Ferrara, and William Mari are heroes. Their actions saved the lives of local residents and represent the very best of our local police department and it is great that Assemblyman Colin Schmitt joined the town board during police week to honor them."
Assemblyman Colin J. Schmitt stated, "Today and every day we should be thanking law enforcement who put their lives on the line to protect our families and communities. Police Officers Vincent Agovino, John Ferrara, and William Mari are prime examples of what the badge stands for; honor. courage, sacrifice, and selfless service. These heroes were just doing their jobs, not looking for recognition, but they deserve this honor today. I am proud to officially recognize the heroes that live amongst us and thank them for their service."
Video via Stony Point Facebook Live Stream – rocklandreport.com