Nyack Native and Duke Junior JT Giles-Harris Named ACC Lacrosse Defensive Player of the Year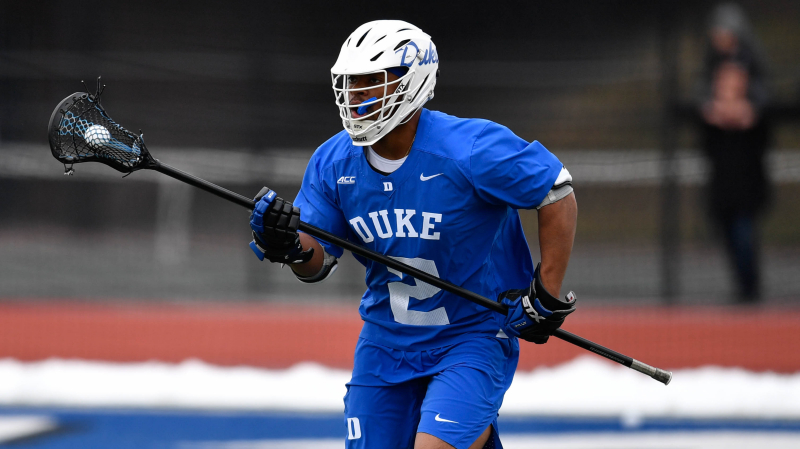 NYACK — Duke University junior defenseman JT Giles-Harris has been selected as the 2019 ACC Men's Lacrosse Defensive Player of the Year in a vote of the league's five head coaches.
The Nyack native has been a three-year starter for Duke and has started 52 of the 53 games. The last 15 games he has played alongside fellow defenseman Cade Van Raaphorst shutting down the opponents' top scorers. Giles-Harris lead the Blue Devils in caused turnovers and ranked third among non-faceoff specialists in ground balls. His 24 caused turnovers in 15 games are two more than he had in 20 games last season, leading the ACC and are fifth among Blue Devils since it became an official NCAA statistic in 2010. He owns a career-best 32 ground balls this year.
Duke currently has the nation's fourth-ranked defense with a 9.07 goals against average.
Before Duke, JT was a four-year starter at Saint Joseph Regional High School (NJ) . He amassed 511 ground balls as a defenseman during his career, with 21 goals and 49 assists.
While at St. Jospeh's, he was a four-time all-league first team pick, named to USA Today All-American squad as a senior, first team all-county and All-North Jersey honors as a sophomore, junior and senior, and first team all-state in 2015 and 2016.
He selected as a 2016 Under Armour All-American pick.
Duke (12-4) the No. 2 seed travel to Hempstead, N.Y. to take on the No. 7 seed Notre Dame.
Congratulations North Rockland HS!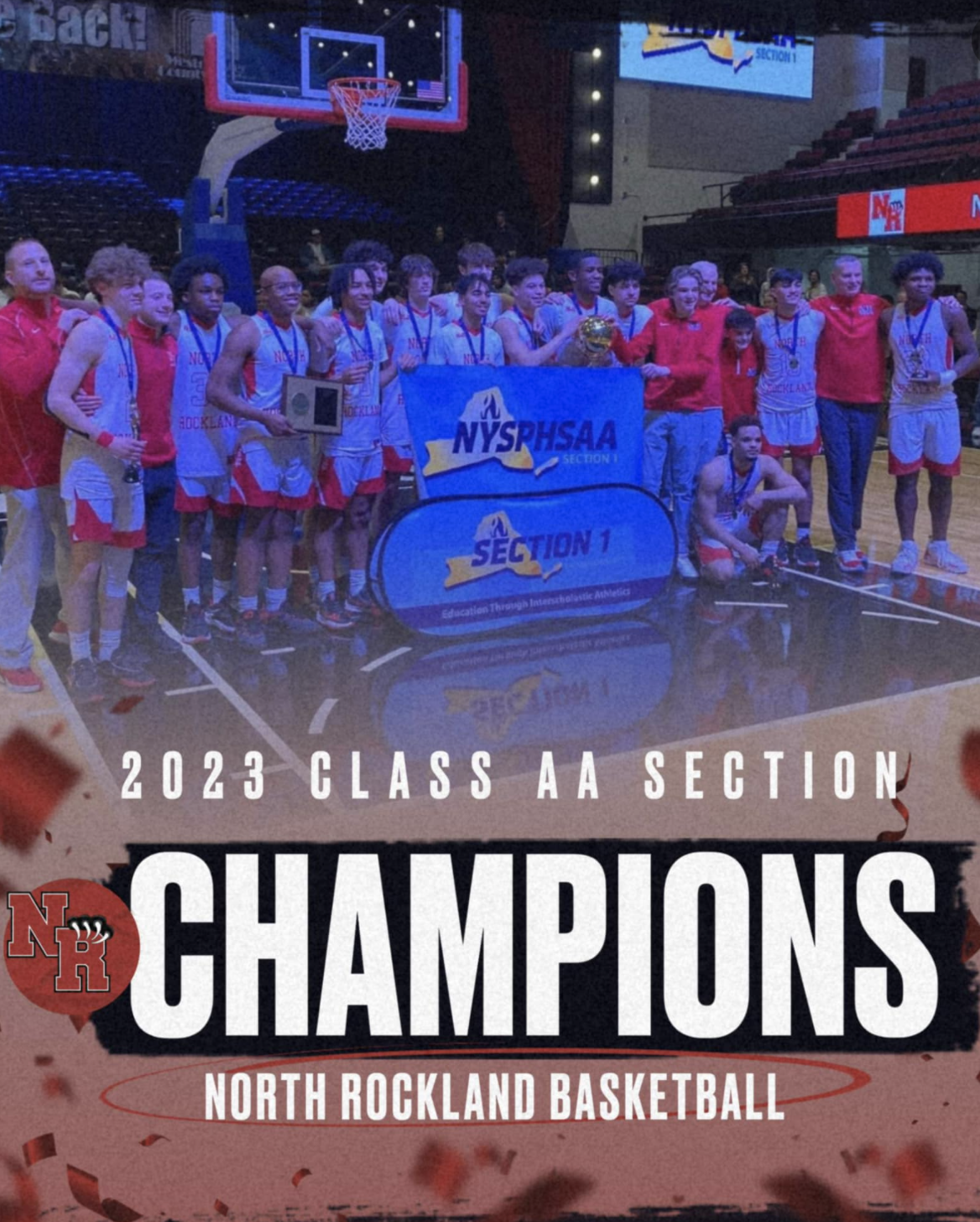 North Rockland HS Basketball Team Wins the 2023 Class AA Section 1 Championships!
The North Rockland Red Raiders defeated Scarsdale 52 – 40 on Sunday. They overcome a sluggish 3rd quarter and powered ahead in the 4th to overtake a surging Scarsdale Raiders squad.
Congratulations
North Rockland HS!
Congratulations to the 2022-23 Clarkstown Varsity Hockey Team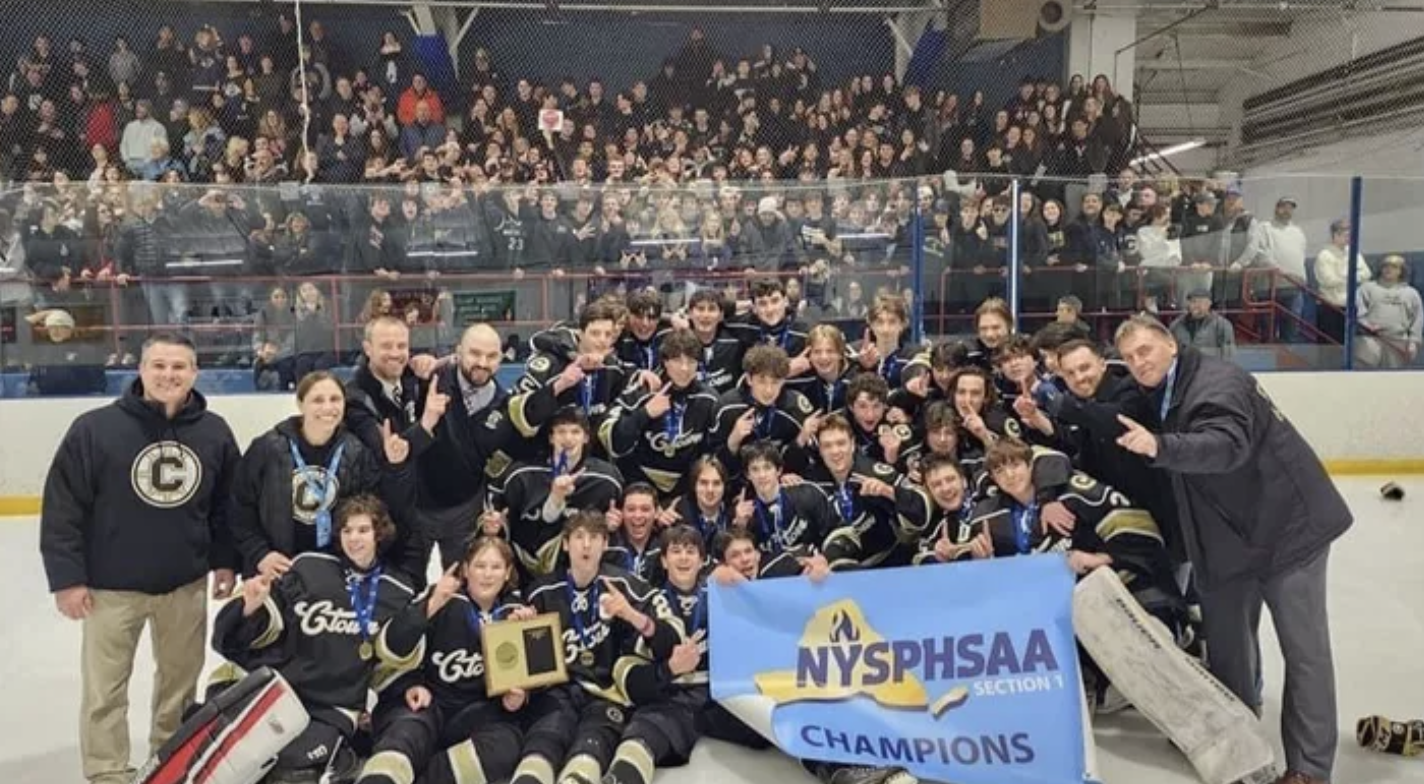 Congratulations
to the 2022-23 Clarkstown Varsity Hockey Team and the Coaches for winning the Section 1 Championship and Regionals!
The team has now qualified for the NYS Tournament in Buffalo, NY, on March 11-12. This is the FIRST time a Clarkstown Varsity Hockey team has qualified for the state tournament since 2003.
The team is asking for donations to help make this a once-in-a-lifetime trip for the players. All donations will go directly toward funding the costs required for such a trip. These boys have worked hard and have enjoyed a special run. Let's help them out! Any excess money will be put towards the Clarkstown Varsity Hockey team for 2023-24 season.