NY Mets Offer Condolences to Rockland Hero and Fallen Spring Valley Firefighter Jared Lloyd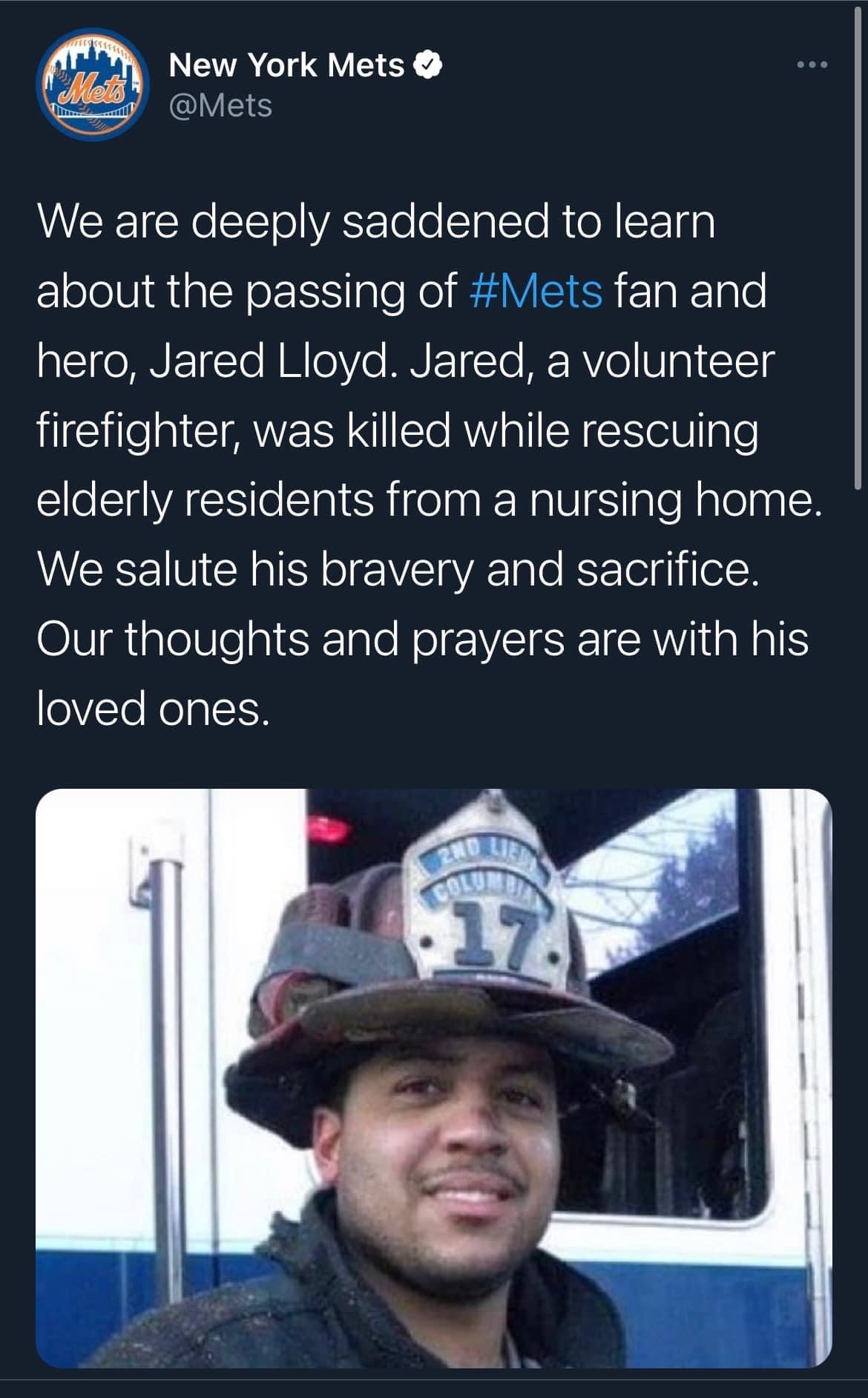 The New York Mets offer condolences to Rockland Hero and Fallen Spring Valley Firefighter Jared Lloyd.
"We are deeply saddened to learn about the passing of #Mets fan and hero, Jared Lloyd. Jared, a volunteer firefighter, was killed while rescuing elderly residents from a nursing home. We salute his bravery and sacrifice. Our thoughts and prayers are with his loved ones." posted on the official Twitter account of the NY Mets.
Lloyd was a loyal and die hard fan of the NY Mets.
Rockland's Charlotte Buck Selected to the US Rowing National Team, Will Compete in Tokyo Olympics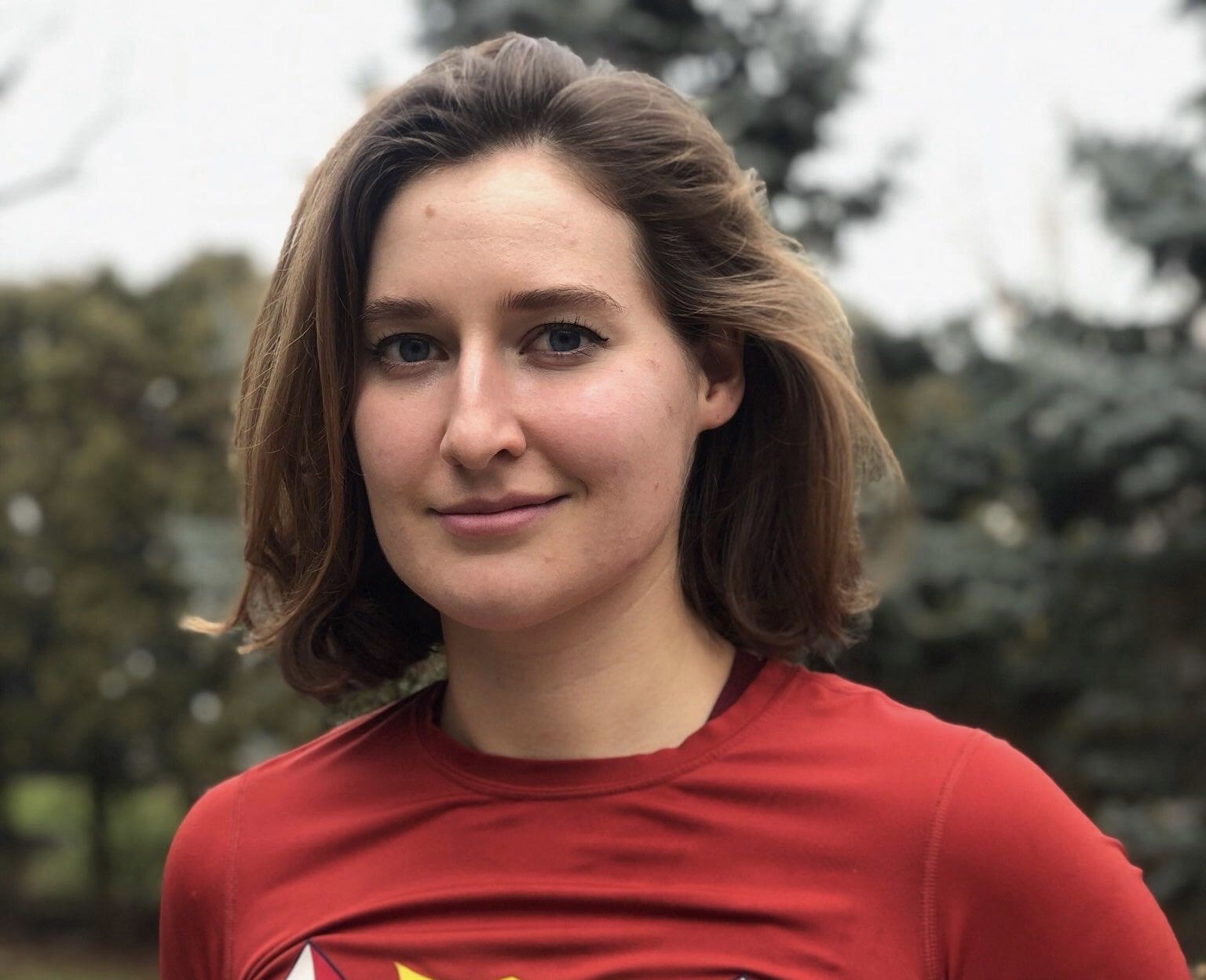 NYACK, NY – Rockland County's Charlotte Buck was selected to the US National Team and will be competing in the women's eight in Tokyo.
Charlotte, a local Nyack resident, started rowing with the Rockland Rowing Association between her senior year at Nyack High School and her first year at Columbia University. She went to on to captain her team at Columbia. Not done with rowing after she graduated, she continued to train while coaching for Rockland. Last year, following some amazing virtual erg competitions where she finished second to the women's world record holder, Charlotte was invited to the US Rowing training/selection camps for the women's team. She spent the winter in Chula Vista and this spring in Princeton training with the national team and going through the selection process.
Buck is currently rowing in the 7-seat of the US Women's eight.
The Rockland Rowing Association is hosting a "viewing party" in July at their new venue at the south end of Rockland Lake State Park, where we hope to watch Charlotte and Team USA at the Olympics on a big screen.
Clev Lubin of Suffern HS & Gatorade NY HS Football POY Historic Game vs New Rochelle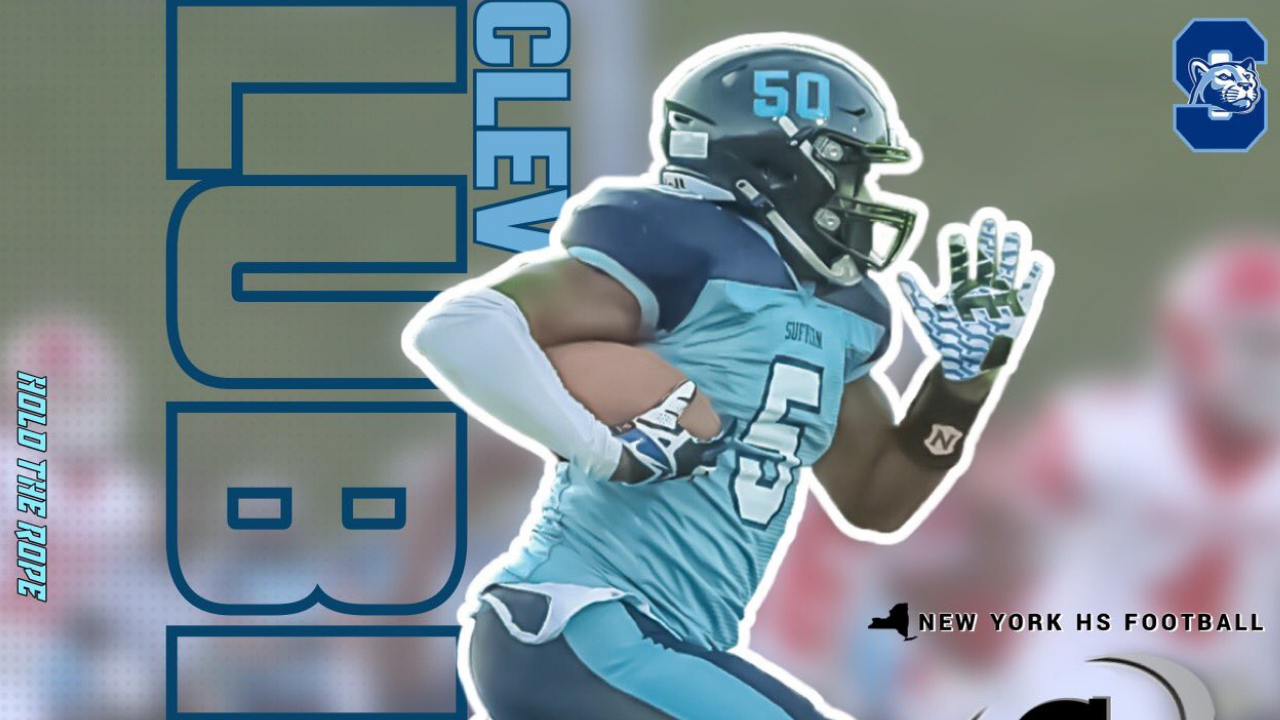 Clev Lubin of Suffern HS & Gatorade New York Player Of the Year had a historic Game versus powerhouse New Rochelle High School.
Lubin would score five touchdowns and rush for over 300 yards leading Suffern to a 37 – 18 victory over New Rochelle High School.
Game at New Ro High School on 4/16/2021 – Video by News 12 – rocklandreport.com