NY Attorney General Joins Rockland Elected Officials to Pay Respects to Two Local Residents Lost In Tragedy In Israel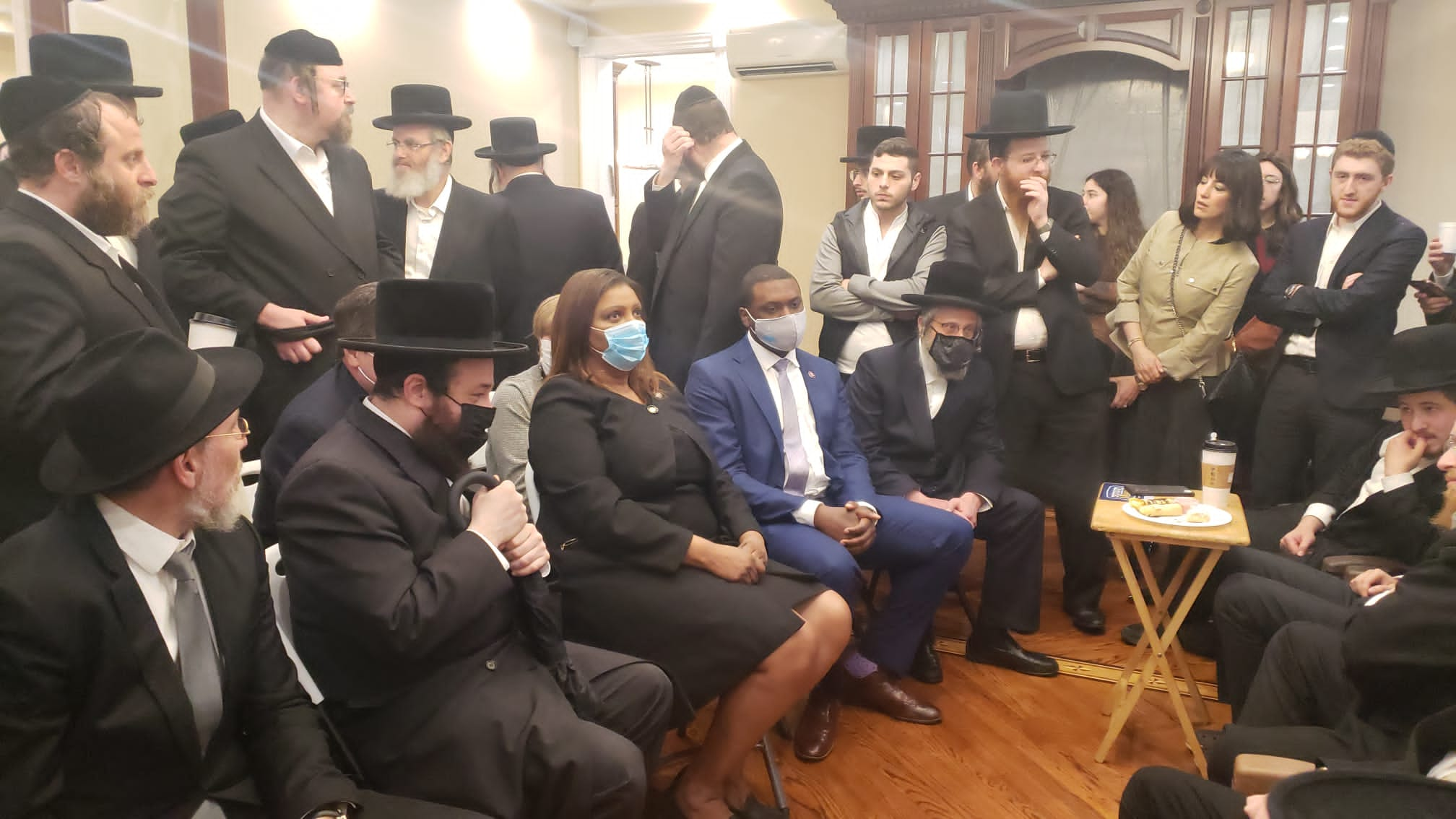 MONSEY, NY – New York State Attorney General Letitia James visited Rockland County on Wednesday to pay condolences to the family of Shragee Gestetner, one of two local men killed in the tragic stampede in Israel.
Attorney General James was joined by Congress Mondaire Jones, Rockland County Legislator Aron Wieder, and Ramapo Supervisor Michael Specht. We are told that Assemblyman Lawler and State Senator Reichlin-Melnick also attended the shiva later in the day.
"It's almost impossible to fathom the impact of this horrible, horrible loss," Legislator Wieder said. "Eventually, we will get on with the daily activities of life, but Shragee Gestetner's family will have to live with his loss forever."
Also killed was Yosef Amram Tauber from Monsey, a 19-year-old yeshiva student making his first visit to Israel.
"Yossi Tauber was a devoted son and scholar, and his loss is also a difficult blow," said Legislator Wieder, who knew both men. "I ask everyone to please keep the families of all who perished in your prayers."
Shragee Gestetner, 33, left behind his wife and six children. Originally from Montreal, he moved to Rockland County after marrying. He lived in Airmont and was a Skverer Hasidic rabbinical scholar and singer who used to perform at large events; his music is included in the Apple iTunes, Amazon Music and Spotify catalogs.
Yosef Amram Tauber, 19, was from Monsey and was making his first visit to Israel to study at the Brisk yeshiva. He had graduated from a local boys' yeshiva, Meor Yitzchok, and was known as "Yossi." His uncle said that during the pandemic, Yossi brought food to people and made calls to others who were isolated, according to published reports.
The men were among 45 people killed when a narrow, downhill pathway backed up and a stampede resulted. They were in Israel for Lag BaOmer, an annual holiday that commemorates a 2nd-century Jewish uprising against Roman rule, and were visiting the graveside of a revered rabbi.
Senator Skoufis Touts $352K in Emergency Response Grants for Rockland County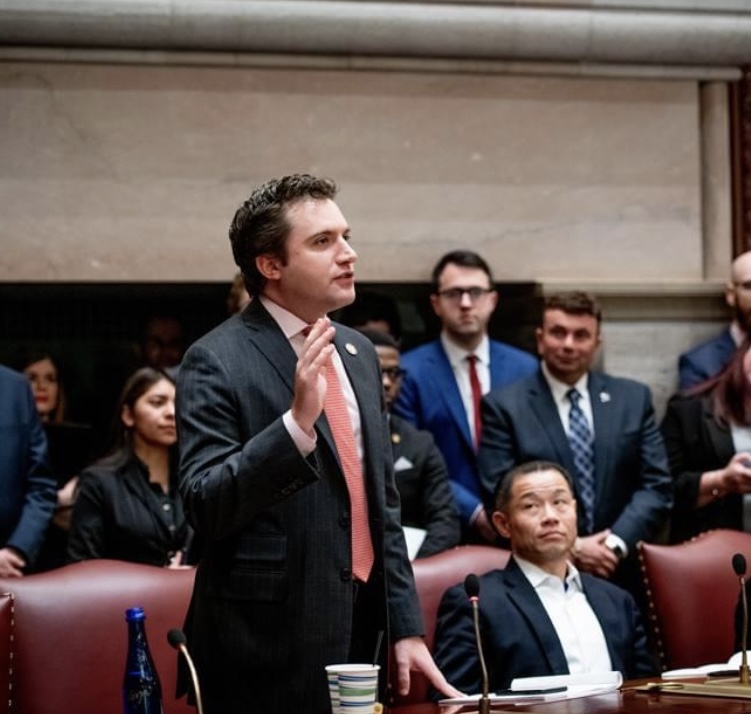 HAVERSTRAW, NY – Senator James Skoufis touted a $351,925 grant to Rockland County to support its emergency response operations and make critical improvements to 9-1-1 dispatch functions. The funding, announced Friday, will be administered by the State Division of Homeland Security and Emergency Services.
"Rockland County is more than deserving of this critical funding," said Senator Skoufis. "Our emergency service providers are on the front lines every day, responding to what may ultimately be life-and-death situations, in often unpredictable circumstances. Improving our communications infrastructure will save more lives while making the work of our dispatchers and first responders faster and more effective."
"These funds help recipients make important upgrades such as text-to-9-1-1 and implement other next-generation 9-1-1 technology so they're ready to handle calls for help and to dispatch first responders immediately," said Patrick A. Murphy, Commissioner of the Division of Homeland Security and Emergency Services. "Since 2014, the state has distributed approximately $60 million to help our local partners improve their public safety answering point capabilities."
Stony Point Resident Celebrates 100 Birthday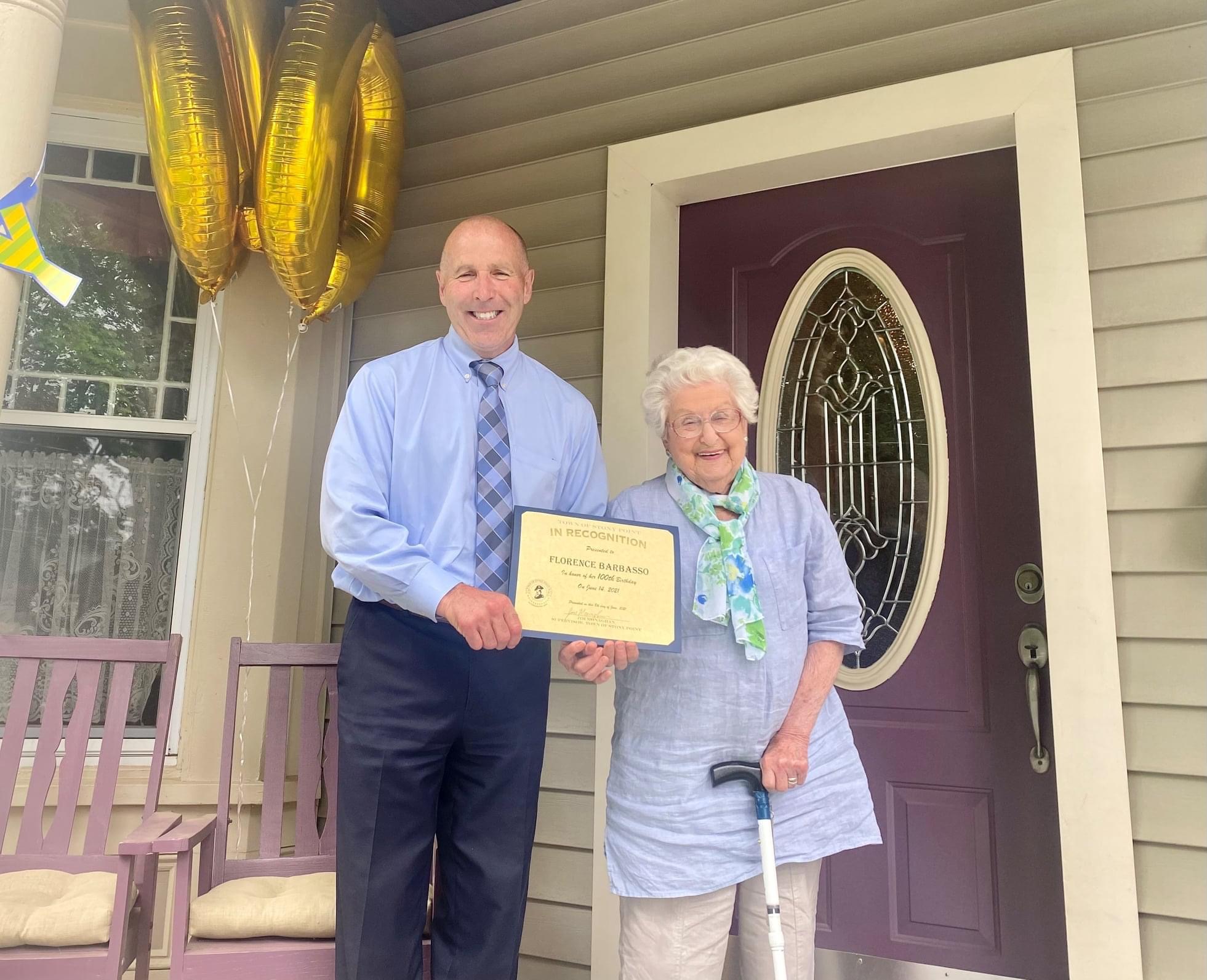 STONY POINT, NY – A big Happy (belated) Birthday to Florence Barbasso of Stony Point who turned 100 yesterday!
Florence was presented with a certification from Stony Point Supervisor Jim Monaghan. 🎂