New York State Police Begin Deployment of Body-Worn Cameras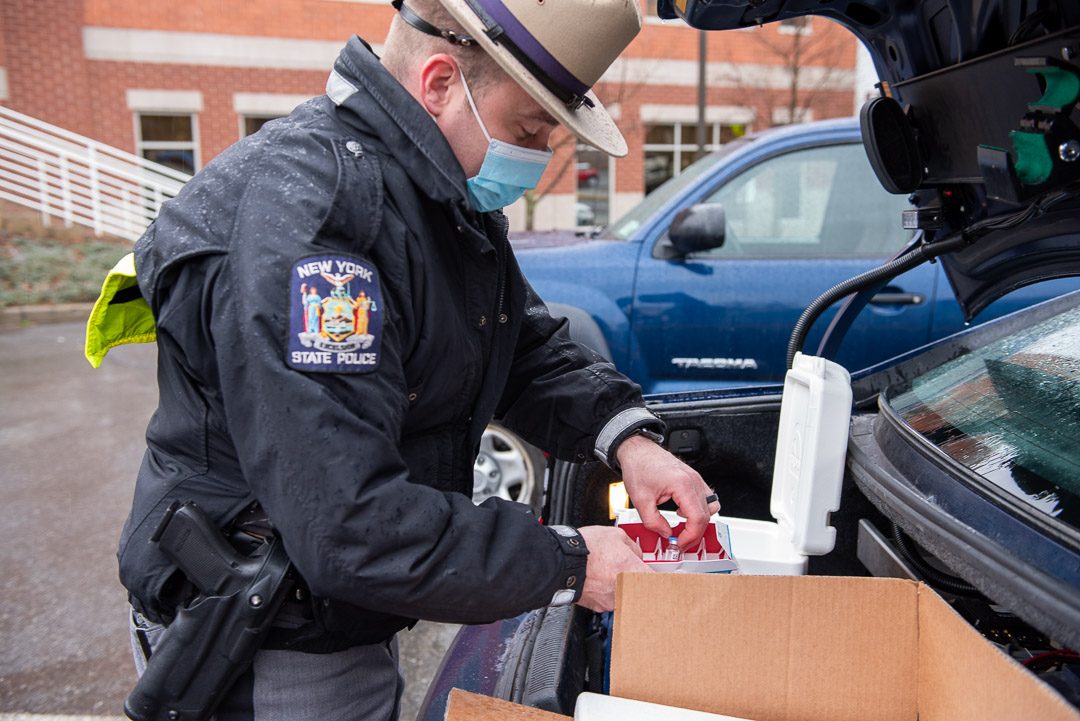 The New York State Police has deployed its first body-worn cameras as the agency's new program begins its statewide rollout. The requirement for Troopers to wear body-worn cameras is the result of legislation that was signed into law last June by Governor Cuomo.
"At this highly critical time for the relationship between police and the communities they serve across the state, I am proud that we are implementing this program as police agencies statewide do the important work of reimagining their work and repairing trust in the criminal justice system," Governor Cuomo said. "This step is part of a progressive package of reforms that will increase transparency in policing and accountability among all law enforcement agencies statewide, and we look forward to continuing this important work in the future."
The body-worn cameras will be worn by uniform members at the rank of Trooper while they are on patrol. The first cameras will be deployed in Troop G in the Capital Region and training and cameras will be expanded to NYSP members statewide on a gradual, rolling basis. The full deployment for Troop G should be completed by late April or early May.
The cameras will be then be deployed in Troop NYC, with Troops K, L, F, C, E, A, D and B to follow throughout the summer and fall. Troopers stationed in Troop T on the NYS Thruway will receive cameras at the same time as the Troop in which they are geographically located. The exact order and timing of the deployments will depend on the completion of infrastructure and information technology upgrades and buildouts at each of the 250 barracks statewide.
State Police Acting Superintendent Kevin P. Bruen said, "Body-worn cameras are an important tool that will not only reinforce public confidence in the great work our Troopers do each and every day, but will also serve as a critically important investigative tool. The use of this technology will provide real benefits to the communities we serve."
Axon will supply the State Police with a total of 3,000 cameras and will provide secure cloud video storage, software, and technical support at a cost of $7.6 million per year.
Under the law, State Troopers are required to record video immediately before an officer exits a patrol vehicle to interact with a person or situation; for all uses of force, arrests and summonses; all interactions with individuals suspected of criminal activity; all searches of persons and property; any call to a crime in progress; any investigative actions involving interactions with members of the public; any interaction with an emotionally disturbed person; and any instances where an officer feels any imminent danger or the need to document their time on duty. The cameras will automatically start recording whenever a patrol vehicle's emergency lighting is activated, and anytime a member unholsters his or her firearm or taser.
Senator Kevin Parker said, "Too often injustices go unseen and police officers feel emboldened to act as judge and jury. Body cameras will diminish the trust deficit between the police and the communities they serve. I am proud this bill—along with other important police reform bills—were passed and I thank Governor Cuomo for signing this legislation into law, which will ensure officers are held accountable."
Assembly Member Latrice Walker said, "The community needs to be able to trust the body of law enforcement agents who are tasked with protecting and serving. We have far too many incidents where there are discrepancies with what transpired between officers and civilians, some tragically even resulting in death. Body Cameras are going to assist every interaction that law enforcement and citizens have with each other. I look forward to the implementation of this program with great optimism. I sponsored this bill because I know that communities like mine, the 55th Assembly District, and countless others throughout the state, deserve to know what is happening when their families, friends, and loved ones interact with law enforcement. The transparency that body cameras provides for civilians and troopers will assist in establishing and rebuilding trust with our law enforcement agencies."
Video of State Police training for body-worn cameras, a simulated traffic stop by a Trooper wearing a body-worn camera, and interviews about the program with State Police Field Commander Colonel Steven A. Nigrelli, and Troop G Troop Commander R. Christopher West, can be found here: https://www.youtube.com/nyspolice
State Police are Investigating a Serious Single Vehicle Crash on the Palisades Parkway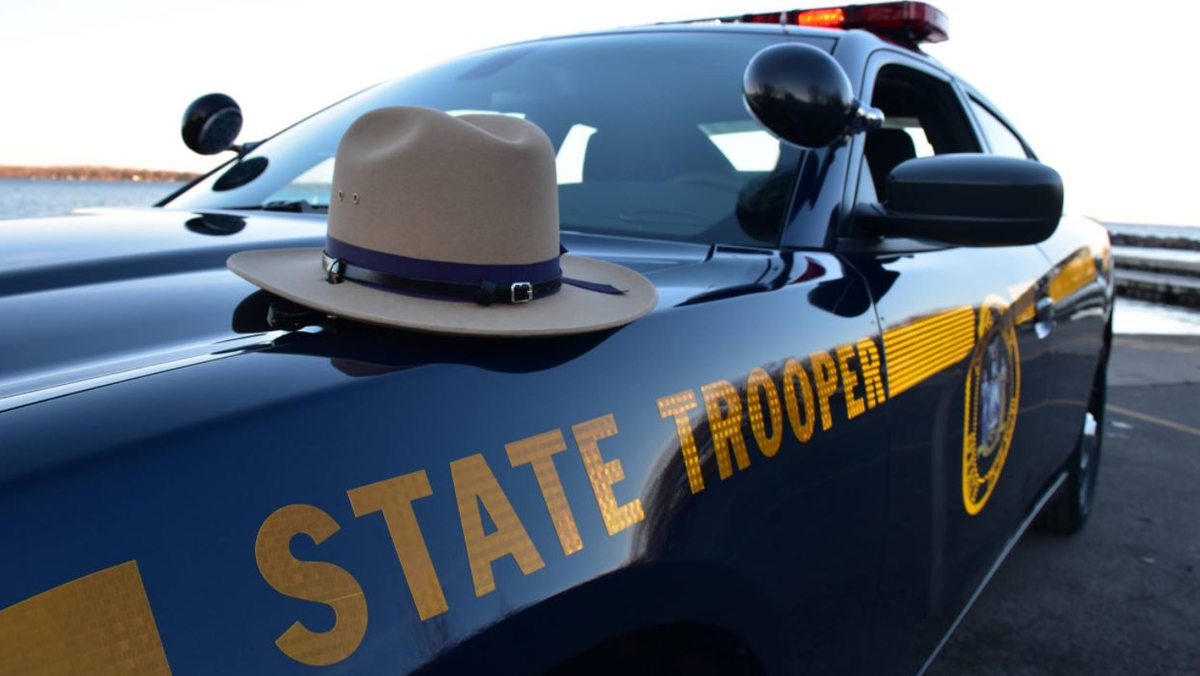 On April 13, 2021, at approximately 9:40 a.m. state police from the Haverstraw barracks responded to a single vehicle crash on the Palisades Parkway in the town of Stony Point.
Investigation revealed that BMW X-5 was traveling south on the Palisades Parkway when the vehicle flipped and ejected the operator of the vehicle and her dog. Prior to the accident numerous 911 calls were made about this vehicle traveling on Route 6 from Woodbury with three tires. Witnesses stated that when the vehicle entered the Palisades Parkway in began to go faster and then flipped over.
The operator of the vehicle was identified as Taylor Robinson, age 25 of Highland Mills. She was medivaced to Westchester Medical with multiple injuries including a concussion. The dog died from its injuries.
This crash is under investigation.
VIDEO: Nanuet Firefighters Battle Weekend Structure Fire on Van Nostrand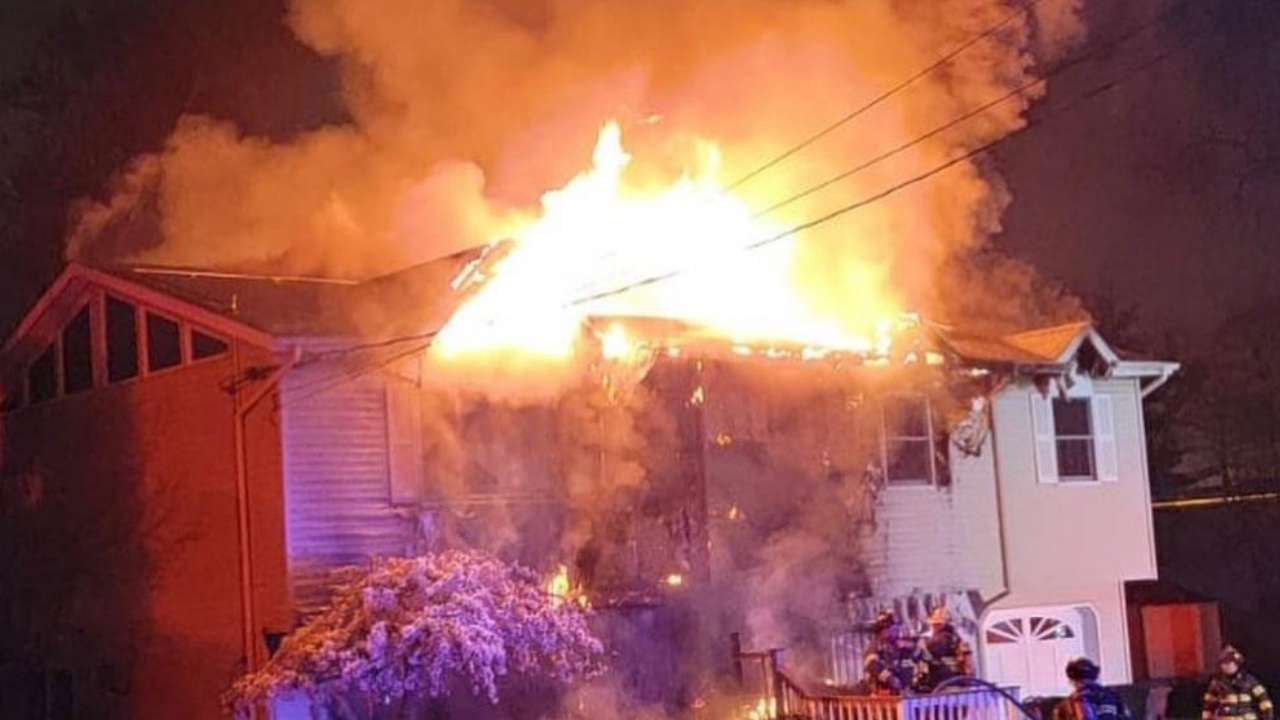 NANUET, NY – At approximately 2:40 am on April 12, 2021 the Nanuet Fire Department was alerted to a report of a structure fire at 28 Van Nostrand Place, Chief Anthony Knapp (8-1) was first arriving on scene and confirmed a working fire. First due engine (8-EQ) led by Lieutenant Jordan Parker (8-6) stretched an initial attack line to start fighting the heavy fire. A second line was started by Lieutenant Bill Schoenleber (8-7), both lines worked together to knock the main body of fire down. All units returned to quarters around 5 am. Clarkstown Fire Inspector remained on scene to investigate.
Mutual aid from:
Excelsior Fire Engine Company No. 1
Pearl River Hook & Ladder Co#1
West-Nyack Fire-Department
Columbian Engine Co. #1
New City Fire Engine Co. No. 1
South Spring Valley Fire Dept.
Clarkstown Police Department
All residents were able to safely get out of the home. No reports of any firefighters injured on scene.