Before the national anthem at today's Mets vs. Nationals game, the Mets held a moment of silence for fallen Spring Valley (Columbian Fire Company) Firefighter and a huge Mets fan Jared Lloyd. The video below was played on the jumbotron.
On March 23, 2021, Jared Lloyd made the ultimate sacrifice while rescuing residents at an assisted living facility in Spring Valley. It is reported that he rescued at least five people during the fire.
What a classy move by the Mets! (Special thanks to Jason DiSalvo for the video)
South Orangetown Little League 12U Softball Team are New York State Champs, Head to Bristol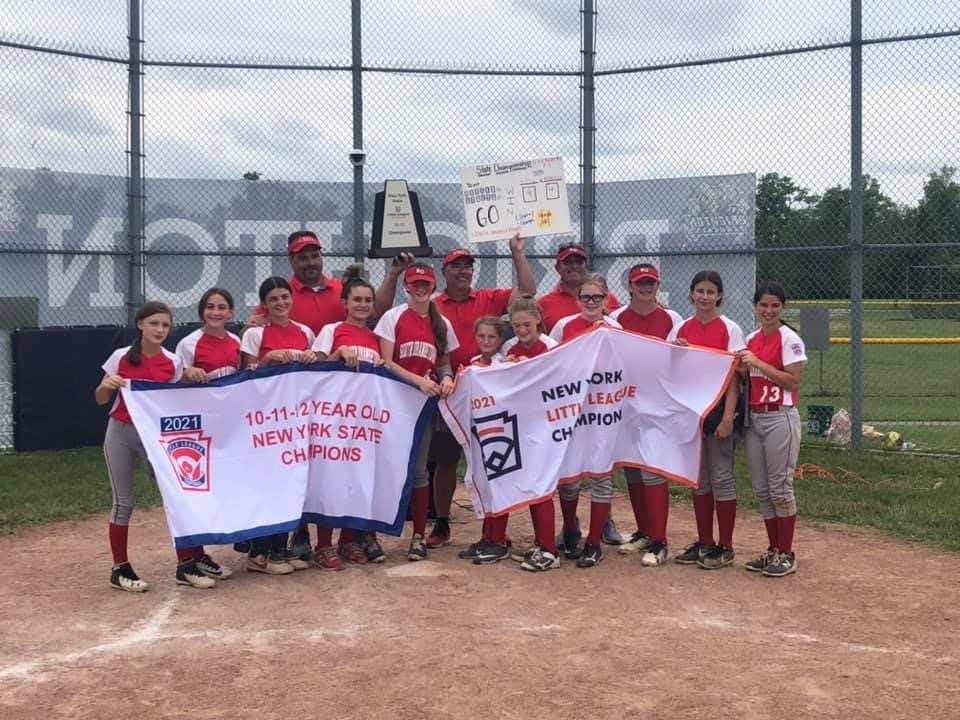 ORANGEBURG, NY – South Orangetown Little League 12U Softball team are New York State Champs!
These rising 7th/8th grade girls recently won the title of State Champs, and are now representing New York state in Bristol Ct. Yesterday they won their 2nd game against Marblehead, MA. These girls are on FIRE and pitcher Haley Arvidson is unstoppable! She has faced 24 batters these last two games and has not allowed a single baserunner!
Next game is today at 4pm against Maryland. You can watch game on ESPN+
Join us in rooting on South Orangetown!! Special thanks to Tina Albin for photos
Rockland native and New England Patriots Safety Devin McCourty Spotted at Ramapo HS Summer Football Practice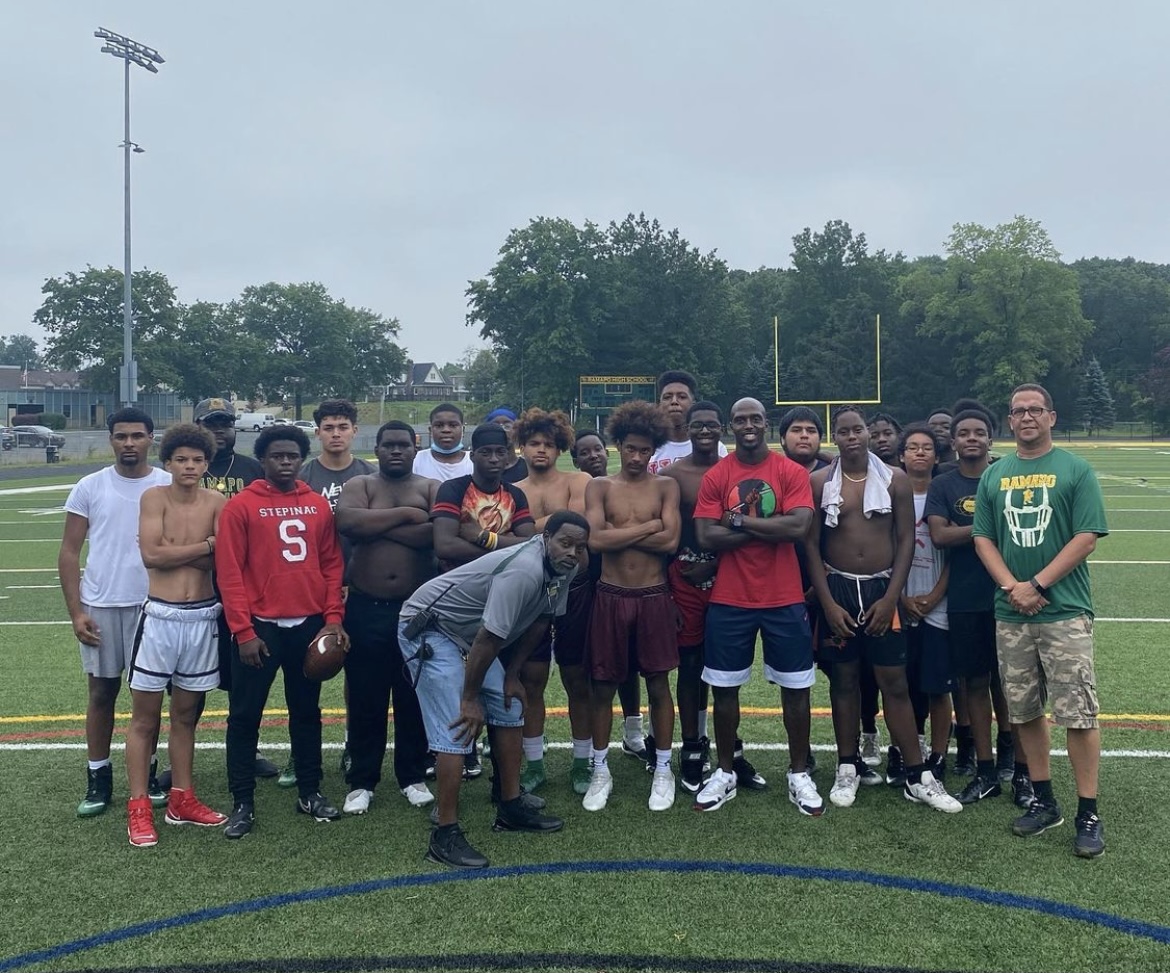 SPRING VALLEY, NY – Rockland native and New England Patriots Safety Devin McCourty spotted today at Ramapo High School summer football practices.
The McCourty twins who grew up in Nyack have not forgotten where they came from. From using their platform to be a role model and help mentor the next generation to providing students with crucial tools for receiving an education during a pandemic, they have always supported the county of Rockland.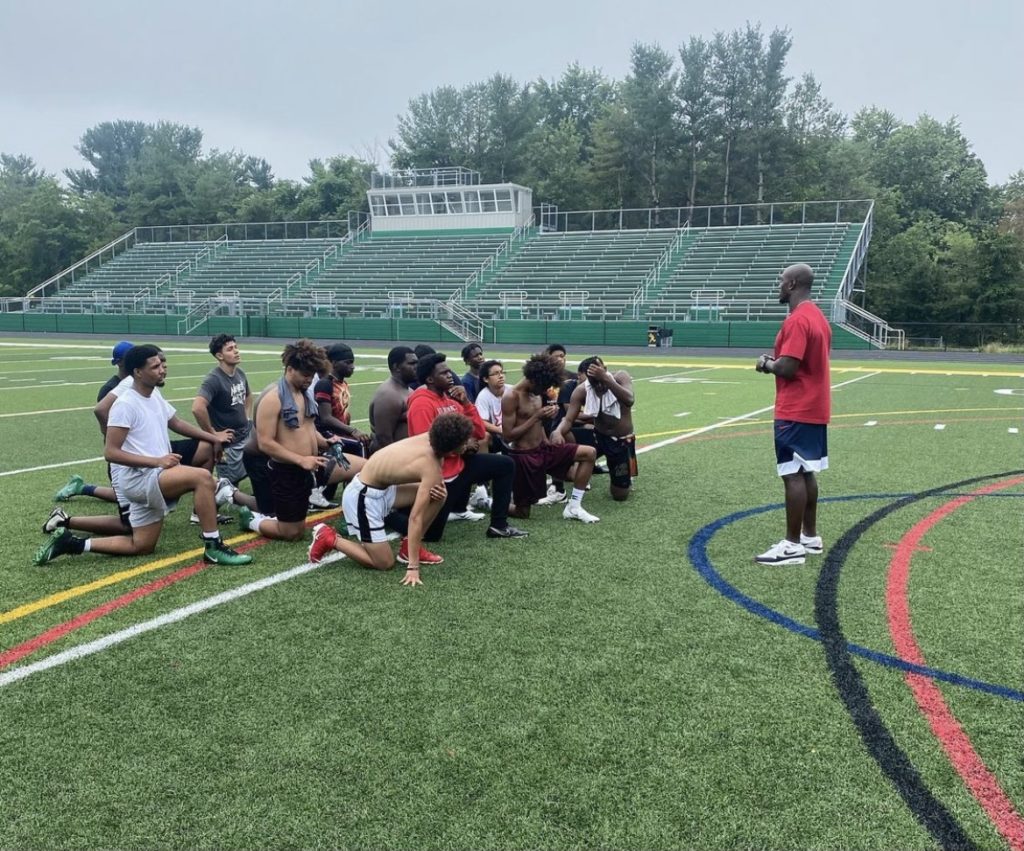 Ramapo Assistant Football Coach J Cesar posted the following on Instagram:
I tell ppl all the time when they ask me my reason for coaching… and still all these years later its still same answer to give these kids the guidance and opportunities i didnt have growing up. So after another rough Day of weight room and field work I wanted them to see what the ultimate result of hard work, dedication and sacrifices of their summer days could be. So i called in a favor to my big bro DMac @mccourtytwins and I can't thank him enough for this visit to my players @ramapogryphons_football We truly appreciate it!!!
In April of 2020 during the height of the pandemic and remote learning, the McCourty Twins, donated $90,000 worth of Chromebooks to students in the Nyack and East Ramapo Central School District who don't have access to computers at home.
This issue hit home for Devin & Jason as they grew up in Rockland County, going to school in both districts. First attending Upper Nyack elementary school in Nyack and then later Chestnut Ridge middle school in East Ramapo.