"Mosquitos Bite" By Rockland County Executive Ed Day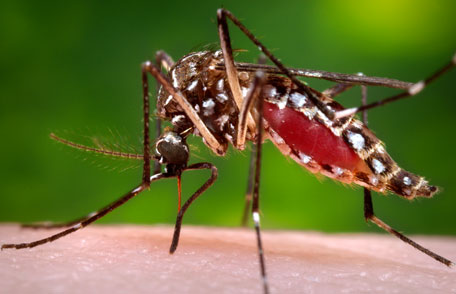 With the summer months upon us, I and many of you have been spending more time outdoors which also often means spending more time swatting away pesky mosquitos. You may have recently seen members of our Health Department Mosquito Control Program visiting your street or neighborhood. They treat more than half of the 50,000 storm drains and catch basins in the County, primarily those which have standing water where mosquitos love to breed.
While they do a great job, the most effective mosquito control begins in your own backyard. Mosquitos do not travel far from where they breed so if you're seeing more than usual there is likely standing water on your property. It doesn't take much water for these pests to reproduce; all they need is something as small as a water or soda bottle cap and they can cause a problem. They can also breed in gutters, buckets, wheelbarrows, birdbaths and unopened swimming pools.
We recommend checking around your property for any items that can hold water and storing them in a manner that prevents them from collecting water. Our Health Department also provides free Mosquito Control Products to help you reduce the number of mosquitoes on your property.
Mosquito Dunks® are small, donut-shaped objects that float on standing water and release bacteria that kill mosquitoes during their larval stage of development before they become flying, biting adults. The Health Department provides them to County residents to use in closed or unused private swimming pools and spas. Dunks are effective on wet surfaces for approximately 30 days. A single dunk will treat an area of about 100 square feet of standing water.
Please always follow the label instructions when using Mosquito Dunks® or any other pesticide. It is also important to know the approximate dimensions of your pool/spa to ensure that you get the correct number of dunks for effective treatment.
Mosquito Dunks® are available to owners of private swimming pools/spas in Rockland County, free of charge, for curbside pickup at the Robert L. Yeager Health Complex, 50 Sanatorium Road in Pomona. Dunks must be ordered in advance by calling 845-364-3173 or e-mailing [email protected] to arrange a date and time for pick up, while supplies last. Visit the Mosquito Control webpage at http://bit.ly/2aXY0E4 for details and download and print a DUNK GIVEAWAY FORM. Please bring the completed and signed form to the pickup location on the arranged day/time.
And while mosquitos are mainly pests, they can also spread disease. Thankfully Rockland hasn't has a human case of West Nile Virus in several years but according to the U.S. Centers for Disease Control, there were 14 human West Nile cases in New York for 2019; preliminary data for 2020 show 3 human cases.
We all must take action to help control the mosquito population and protect ourselves and our community from the diseases they can carry. Our Health Department will keep their head on a swivel to ensure we are protected against all health threats. If you have any questions or need more information, please call the Health Department at (845) 364-3173 or visit https://bit.ly/2aXY0E4.
*This is a weekly column by Rockland County Executive Ed Day. Photo by CDC.
"Meet Our New Human Rights Commissioner" By Rockland County Executive Ed Day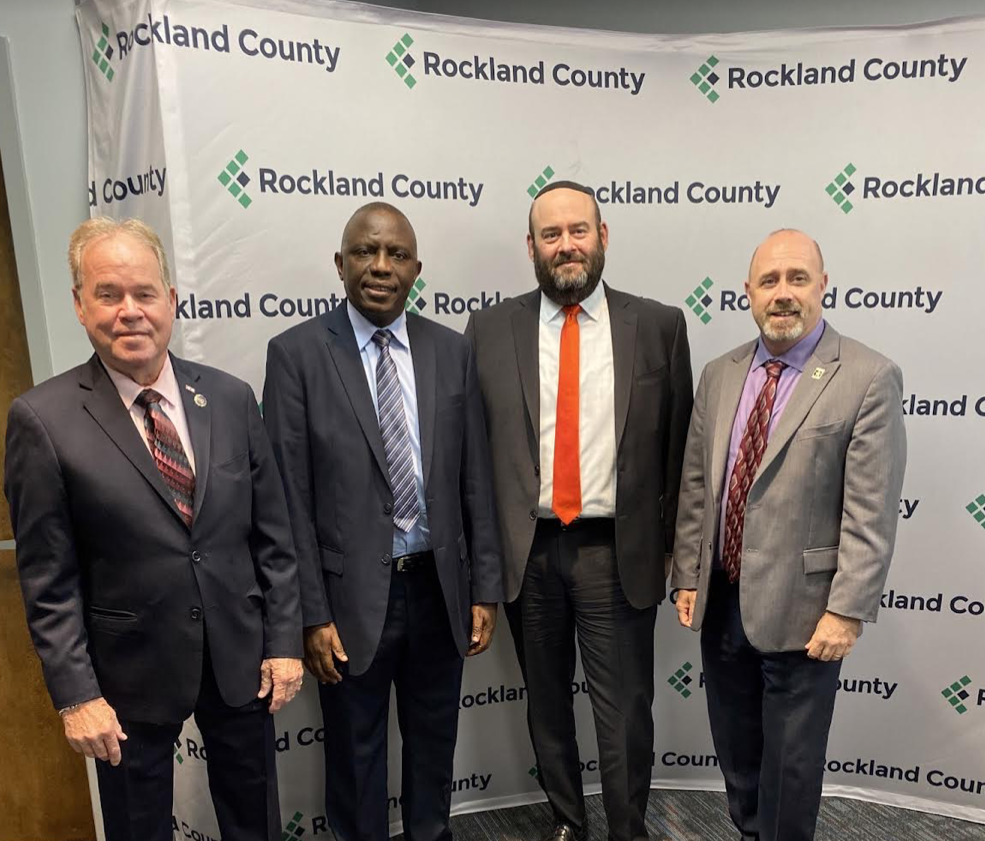 Without question Rockland County is a "melting pot" of diverse cultures and ethnicities which is exactly why my administration made sure to not rush the process of filling the critical position of Human Rights Commissioner.
We took our time combing through candidates to find the most qualified individual to protect the human rights of our residents.
That search started with an extensive recruitment process through multiple avenues including online job sites, the County of Rockland website, with assistance from the Human Rights Commission, members of the County Legislature, and many other
community members.
Once we gathered a list of leading candidates, we had them interviewed by a panel of top human rights advocates, which unanimously recommended that Spencer Chiimbwe move on to the next step of the interview process.
Most recently, Spencer worked for the County of Rockland as a Grants Specialist for our American Rescue Plan Act Department assisting local organizations and communities navigate the sometimes-complicated grant application processes. But as I share more of this Stony Point man's background it will be easy to see why he is being appointed to this position.
Throughout his career, Spencer worked in an array of positions that solidified his fundamental understanding of government, which is crucial in this role.
He spent several years working at the ACTION Support Center, securing grants from entities like the Ford Foundation.
He spent several years working in the New York State Senate conducting legislative research and drafting policy documents.
He volunteered for Congresswoman Nita Lowey assisting with constituent services and connecting with community stakeholders.
Spencer spent 5 years working with the United African Congress inspiring community engagement and participation around key issues like health care, domestic violence, education, and empowerment.
He also served as Vice President for the When In Need Foundation, a humanitarian and philanthropic nonprofit working with disadvantaged communities.
All that experience is just the tip of the iceberg for Spencer.
I am confident his extensive experience working across cultural lines will aid him in his new role.
We expect our Human Rights Commissioner to be omnipresent, establish trust, and be proactive in helping residents facing discrimination of any kind.
My appointment of Spencer Chiimbwe as our next Commissioner has been submitted to the Rockland County Legislature and I look forward to celebrating his confirmation in the coming weeks.
I remind our residents that no one person, one department, or one group, can get the job done. The collective ownership and responsibility of protecting human rights starts and ends with every one of us.
We must all commit, as a County, to stand united against any form of hate or discrimination that surfaces.
* Column written by Rockland County Executive Ed Day.
Rockland County Announces Senior of the Year Awards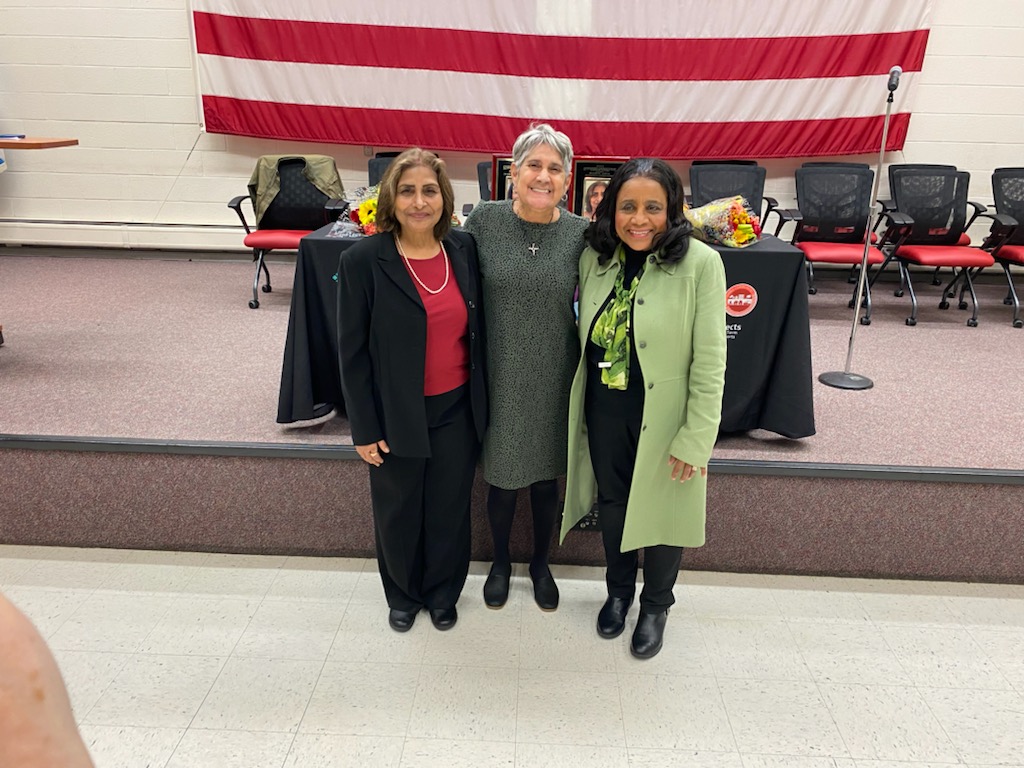 POMONA, NY – County Executive Ed Day and Office for the Aging Director Martha Robles honored two super seniors in Rockland Thursday for their longtime community service to helping others.
Winsome Downie Rainford was named 2022 Senior of the Year for dedicating her life to helping others overcome challenges. Rainford spent 42 years teaching political science while also serving on the Board of Directors of the Martin Luther King Multi-Purpose Center in Spring Valley. Winsome has also been an active member of the United Methodist Church since 1984, a Helping Hands Homeless Program volunteer, an officer in the Jamaican Civic and Cultural Association of Rockland (JAMCCAR) since its founding 32 years ago, and continues to serve as JAMCCAR's Parliamentarian and on its Scholarship Committee.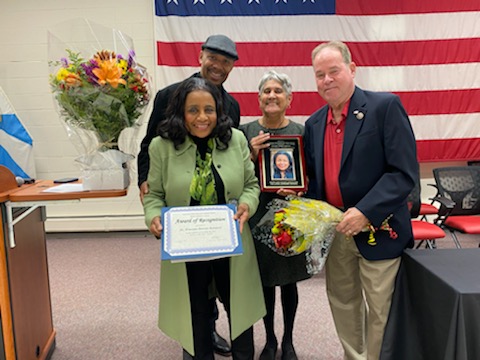 The second honoree Mamta Arya was awarded the 2022 Outstanding Contribution by a Senior Citizen. Arya has called Rockland County home ever since she immigrated here from India in 1976. After earning her master's degree, she spent 15 years working with people with mental illness, substance abuse, and special needs. With a passion for helping others, she went on to launch her own non-profit "Jeevan Jyoti." The organization offers free services to seniors including learning new skills or how to take care of their aging body and mind six days a week.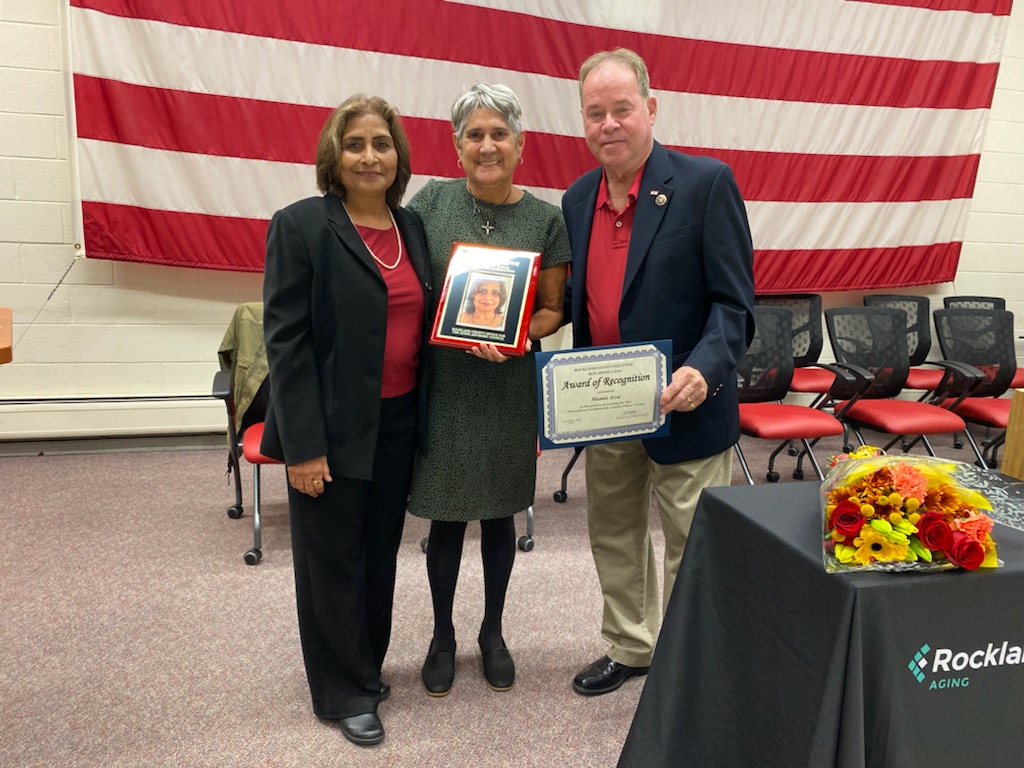 "These recipients are an inspiration to us all," said County Executive Ed Day. "And a reminder that regardless of where you come from you can make a difference."