MISSING PERSON: Jordan Taylor, Spring Valley HS Graduate has been Missing Since January 6th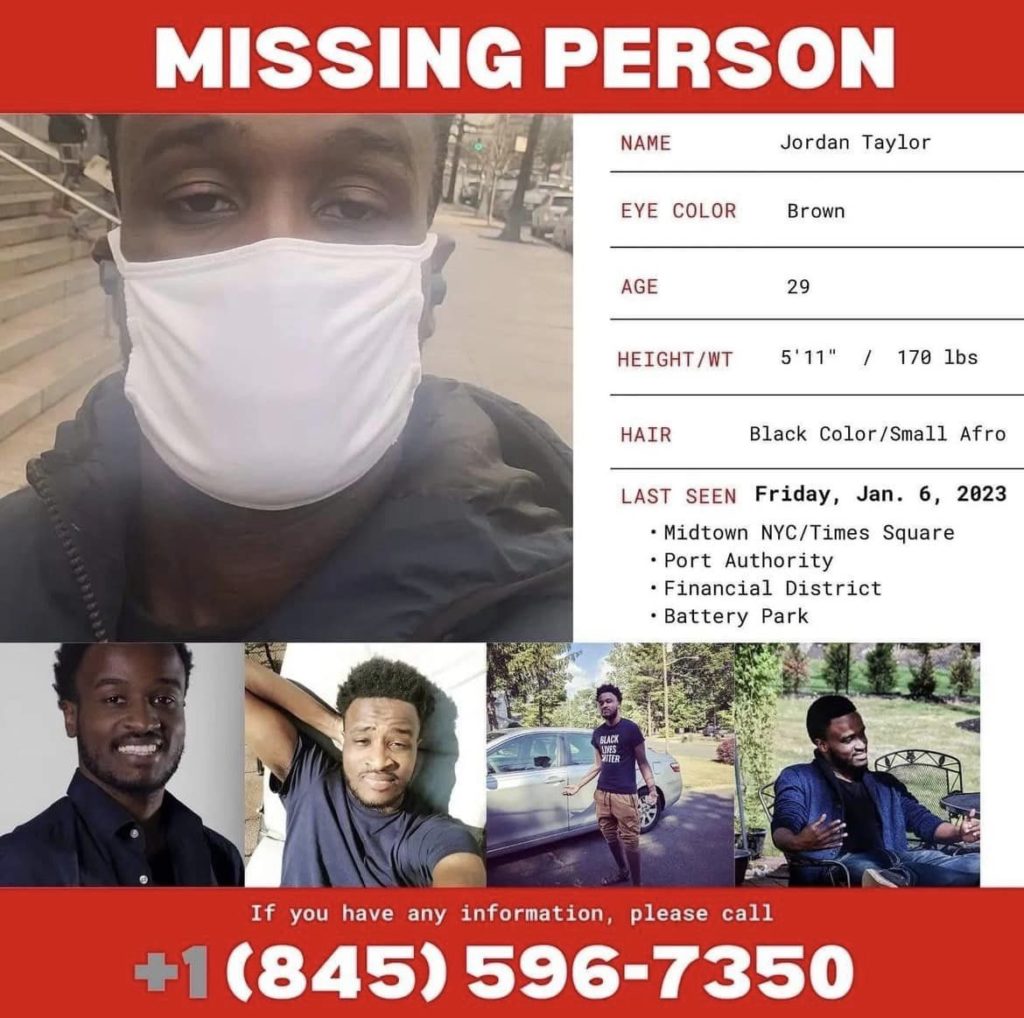 Jordan is 29, Height: 5'11" Weight: 170 Ibs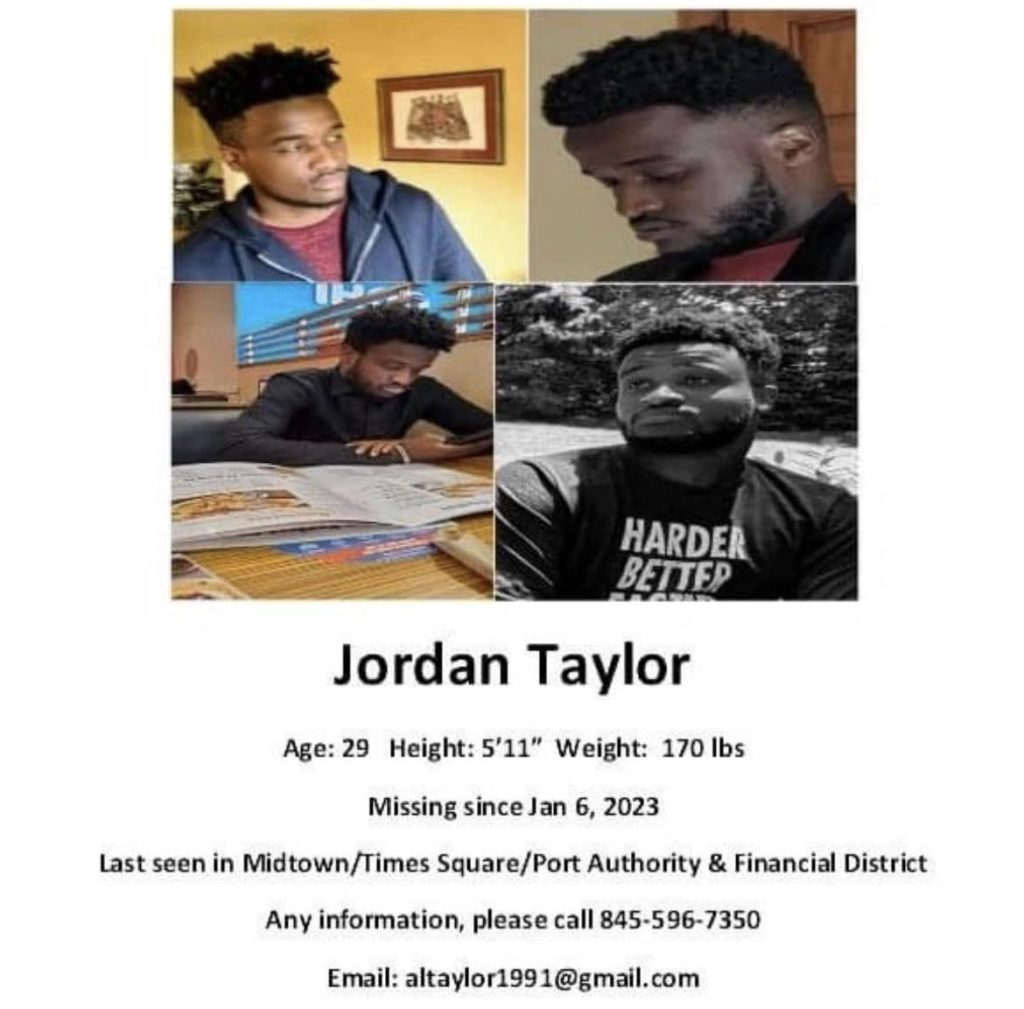 Missing since Jan 6, 2023. He was last seen in Midtown/Times Square/Port Authority & Financial District
Any information, please call 845-596-7350 or Email: [email protected]
Police: 2 Passengers Die in New Years Car Accident in Haverstraw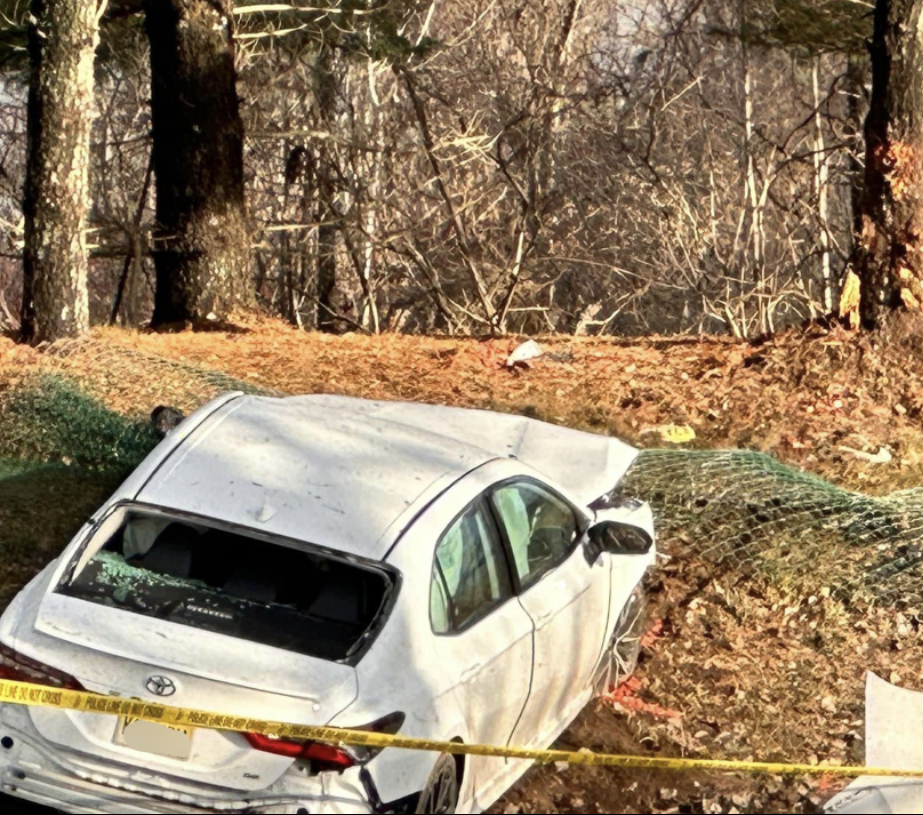 HAVERSTRAW, NY – On 1/1/23 at approximately 1:30 am, Haverstraw PD units were dispatched to Beach Rd in the area of the Kayak launch for a reported motor vehicle accident with injuries.
Upon arrival, Officers observed a single vehicle up on an embankment on the north side of Beach Rd. The vehicle was occupied by 3 females. The driver, a 64 year of female from Haverstraw, stated she was driving North on Beach Rd and was making right hand turn at the Kayak launch when she lost control of the vehicle and the vehicle slid off of the roadway. The rear passenger, 65-year-old female from Stony Point, was pronounced deceased on scene. The front passenger, 87-year-old female from Stony Point, was transported to Nyack Hospital but succumbed to her injuries.
The driver was given field sobriety tests as well as an alcohol breath test. The driver passed all tests. It appears that the rain and fog were the contributing factors to this accident. Police are withholding the identities of all individuals involved until notifications are made to family members.
The Town of Haverstraw Police Department was assisted by the Rockland County Sheriff's Office as well as the New York State Police.
40 Year Rockland Firefighter Frank Voce in Need of a Kidney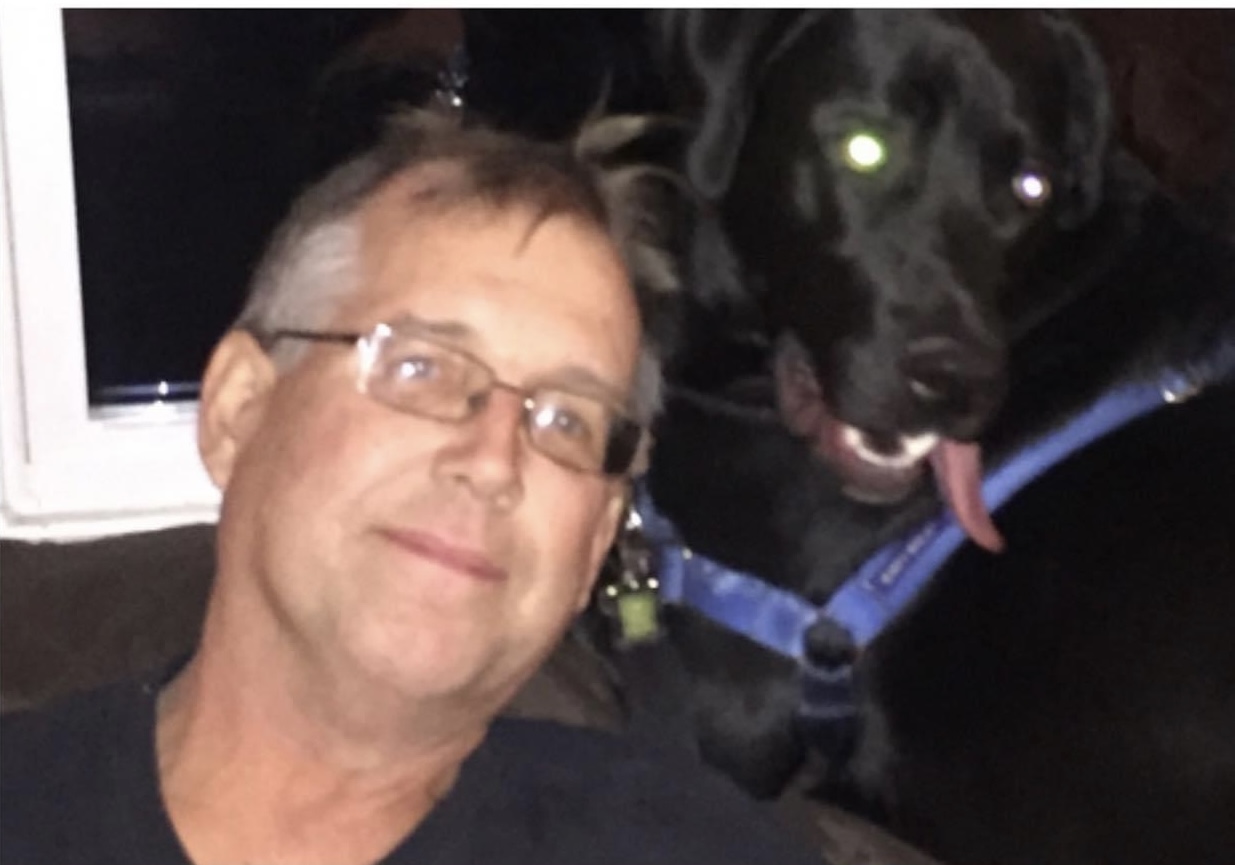 NEW CITY, NY – Frank Voce, a Rockland County volunteer firefighter for over 40 years has been diagnosed with Kidney Disease or Berger's Disease. Below is a plea from his son Frank.
My father needs a kidney!! Please help share! Link is in bio. If you are interested in being a donor or know someone who is, please message us so we can give you more info! Thanks so much!! 🙌🏻
My name is Frank Voce and I'm 61 years old. At 20 years old, I was diagnosed with Kidney Disease, specifically, IgA nephropathy. It's also known as Berger's Disease, a kidney disease that occurs when an antibody called immunoglobulin A (IgA) builds up in your kidneys. This results in local inflammation that, over time, can hamper your kidney's ability to filter waste from your blood. The doctors told me this was a slow progressive disease and have had me on several medications throughout my life.
In February of 2022 I was diagnosed with renal failure. I am married to my beautiful wife Patricia; we're high school sweethearts. We have 2 handsome and strong boys. My son Frank is 30 years old and has been a New York City Police Officer for seven years, and my son Christopher is 26 years old and is a volunteer firefighter. Unfortunately, both my sons tried to donate and were denied. Frank is unable to donate due to his ulcerative colitis, and Christopher cannot due to being diagnosed with thyroid cancer in 2021. I lost my mother and youngest brother last year in 2021 and my only living brother is from FDNY and retired after 9/11. I have been a volunteer firefighter in Rockland County, NY for 40 years and continue to volunteer to this day.
I am also very positive that things will work out, but being on dialysis is difficult and exhausting. It is now in God's hands to send me a walking angel to donate a kidney to me! Down and Dirty I need a KIDNEY…ONLY 1.
God Bless and Rock and Roll.
-Big V