Military Tribute Banners on Display in Pearl River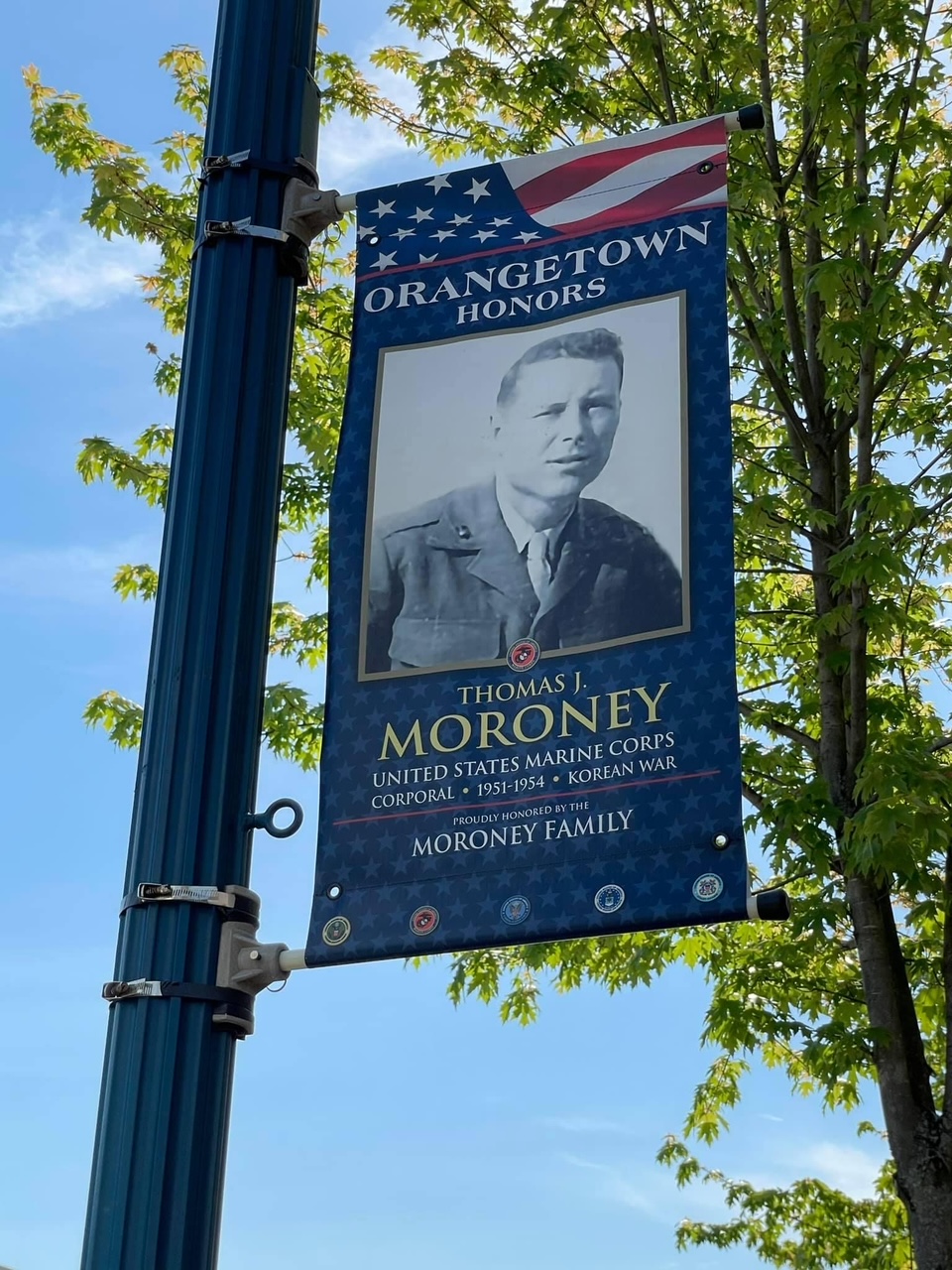 PEARL RIVER, NY – First started in the Town of Clarkstown, you can now find military tribute banners located on light poles in Stony Point, New York, Village of Suffern, and in the Town of Orangetown.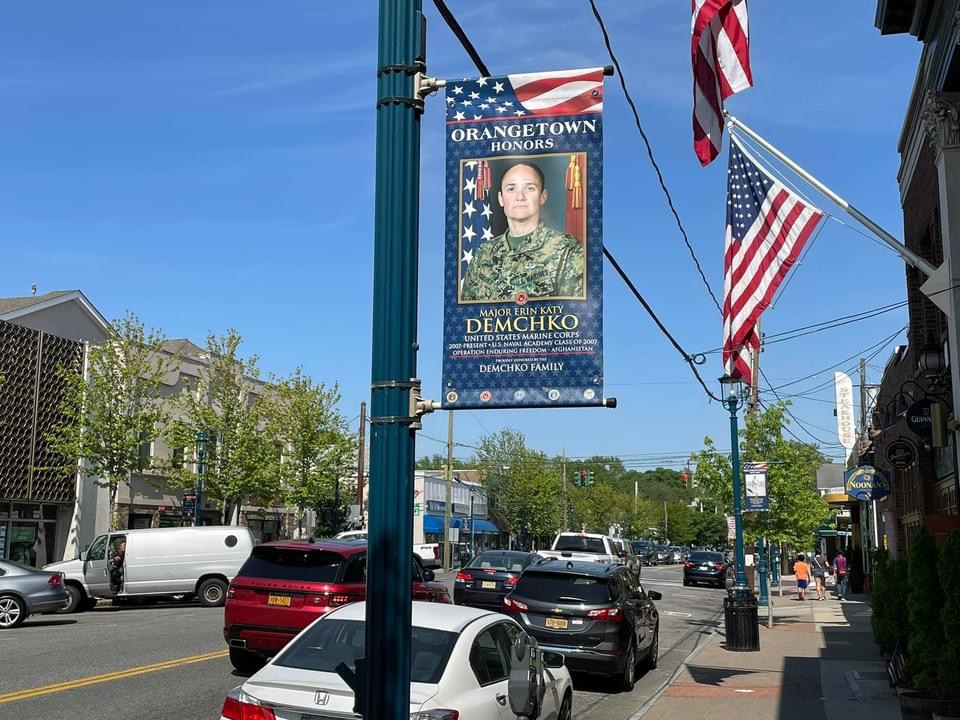 The banners are put up for Memorial Day in a tribute to all who have served our country. 🇺🇸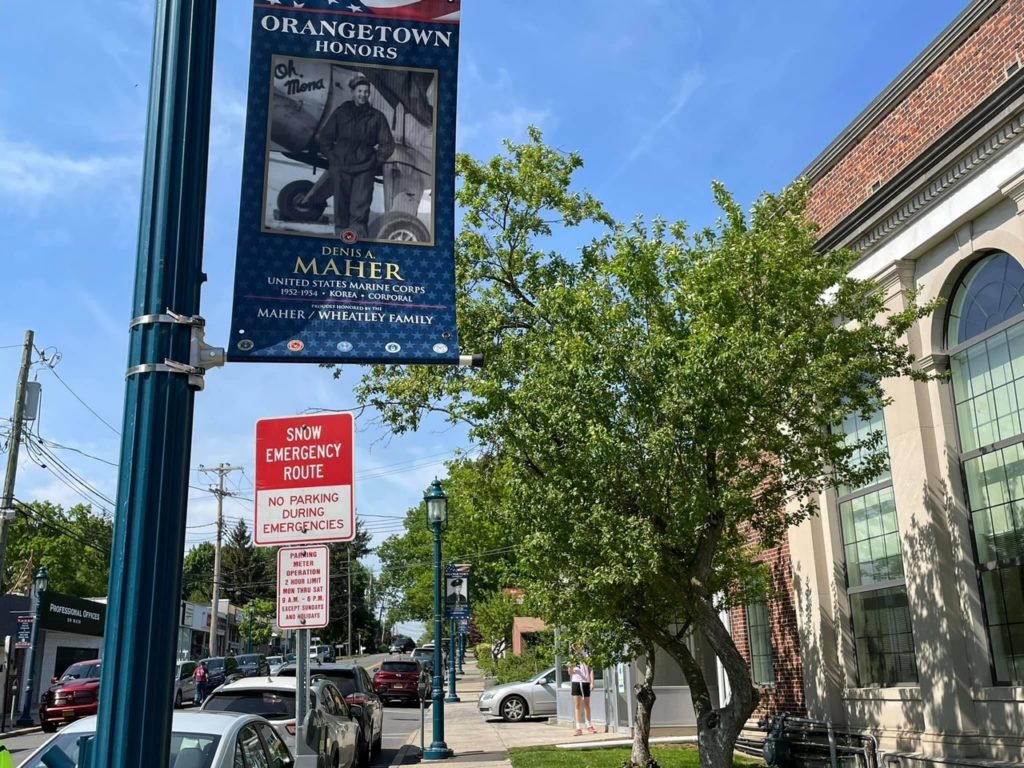 VIDEO: Fireworks Over Nyack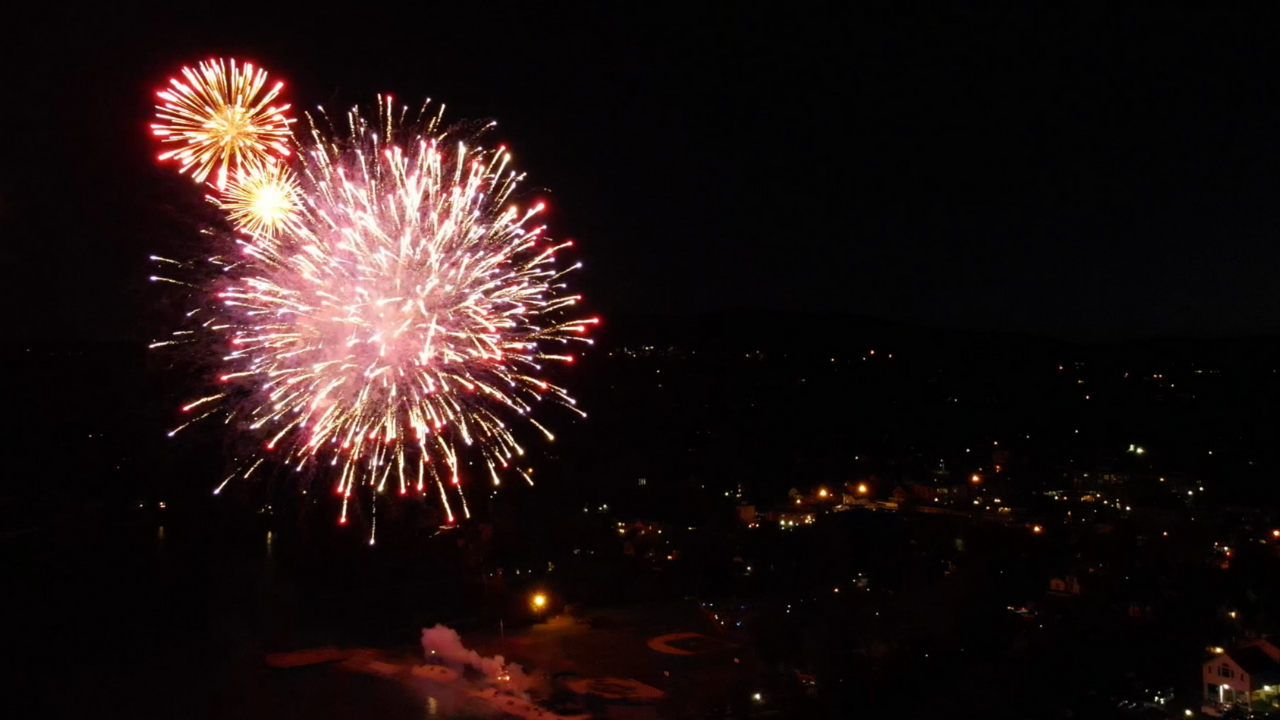 NYACK, NY – Fireworks over the Village of Nyack 🎆 in celebration of New York reaching over 70% of the population being vaccinated.
Video by Jonathan Heuer (6/15/2021)
Stony Point Resident Celebrates 100 Birthday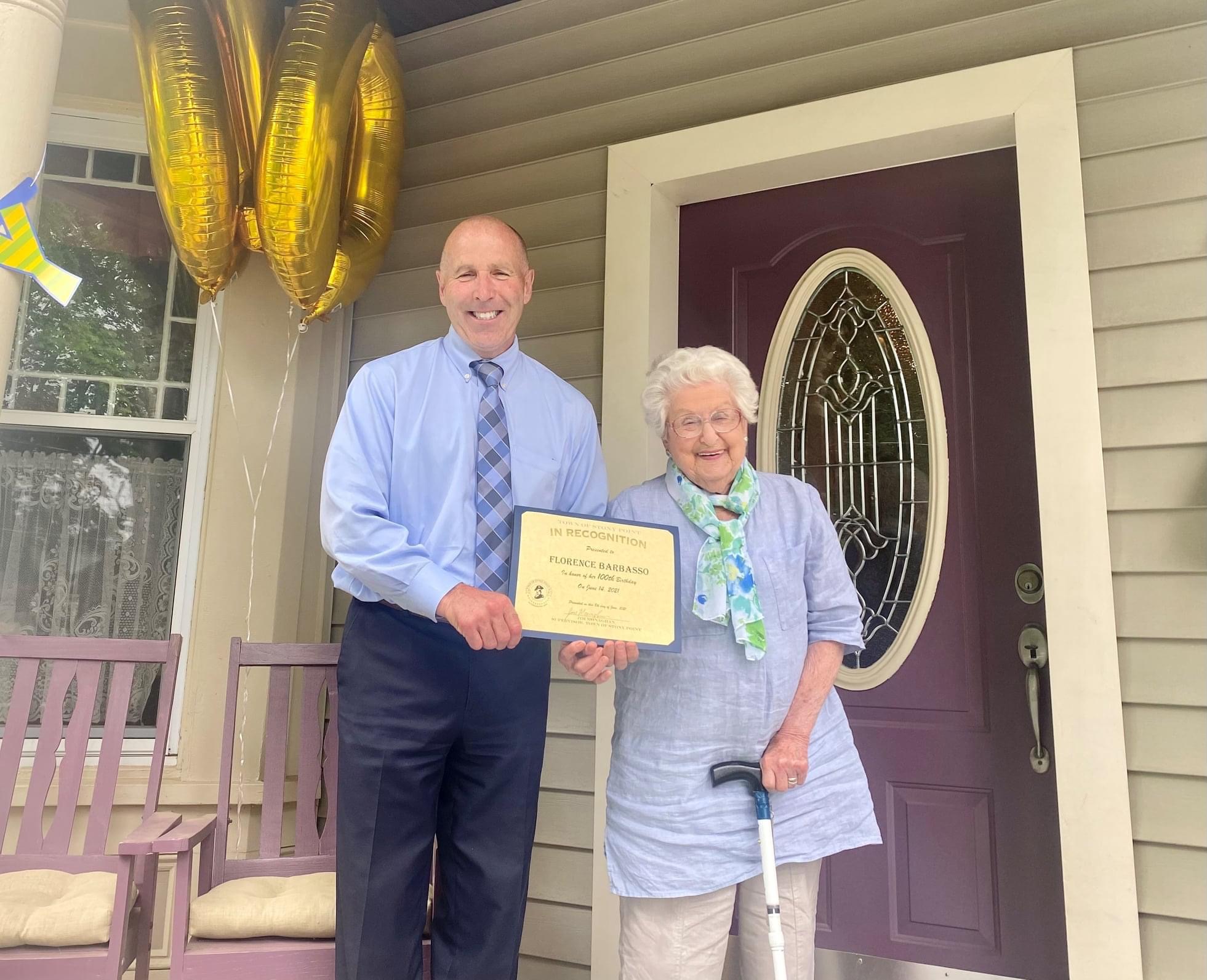 STONY POINT, NY – A big Happy (belated) Birthday to Florence Barbasso of Stony Point who turned 100 yesterday!
Florence was presented with a certification from Stony Point Supervisor Jim Monaghan. 🎂