Megan Leavey, CPL (Ret. USMC), & Rex Statue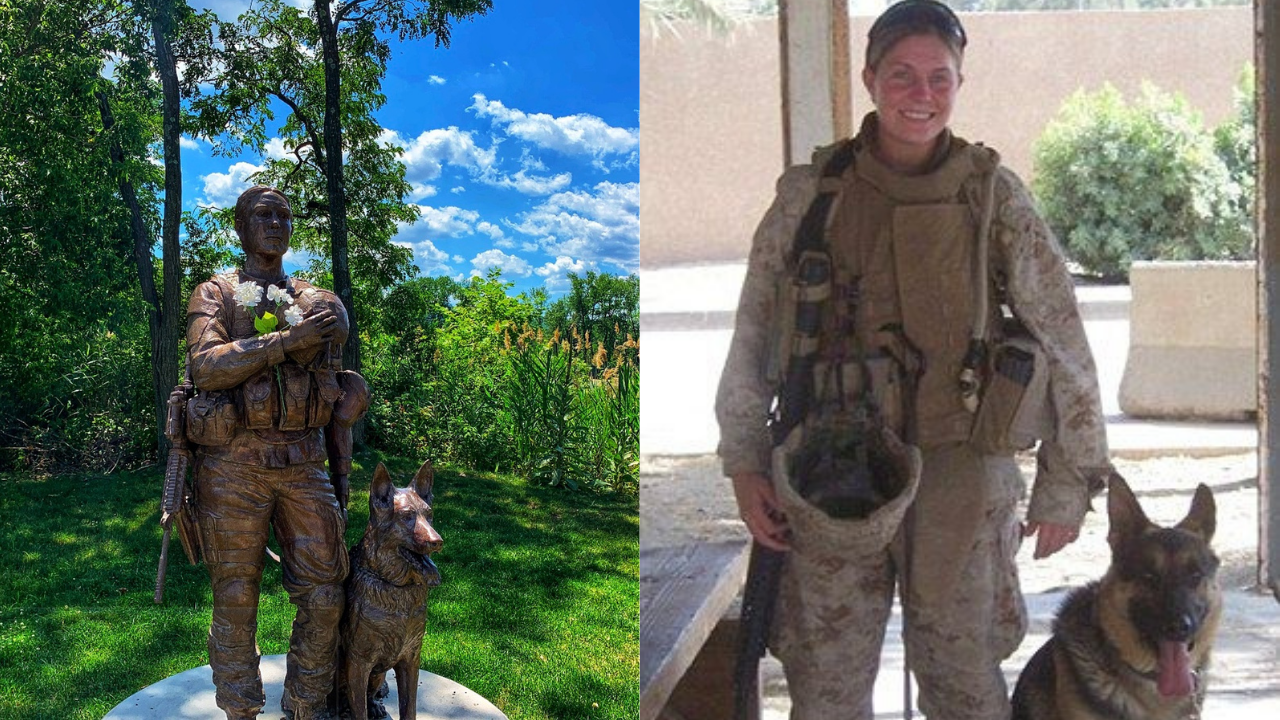 HAVERSTRAW, NY – The statue is located at Haverstraw Bay County Park in Rockland County, New York and is purposely set back on overwatch of the sacred ground of the Rockland County Gulf War/War on Terror Monument.
Leavey is well known for her fight to keep Rex following her service in Iraq, which was portrayed in the 2017 Hollywood film "Megan Leavey."
The film starring, Kate Mara as Leavey told her inspiring story.
Leavey and Sgt. Rex completed two six-month tours in Iraq and more than 100 missions together.
Towards the end of their second tour in 2006, the duo was wounded in the line of duty.
Insurgents watching from a rooftop detonated an IED (Improvised Explosive Device) as they watched Leavey and Rex in front of a patrol sweeping the area.
With a full year left to her enlistment in the Marine Corps, Leavey completed physical therapy along with Rex, and helped train fellow dog handlers preparing for their future deployments.
Leavey was then discharged in December 2007 from the Marine Corps and unfortunately, she could not take Rex back home with her.
Rex was unable to deploy anymore, but was still able to work stateside at Camp Pendleton.
He was deemed "not adoptable" in his medical records, so toward the end of Rex's service, it was unclear what his future would be.
After involvement from Rockland County veteran advocate, Jerry Donnellan and instrumental efforts by U.S. Sen. Schumer, Rex was granted retirement and entrusted to Leavey.
Leavey and Rex were able to spend the last eight months of his life together at her home in New York.
Rex, a German Shepherd passed away in December of 2012 and the pair shared a special bond serving two tours in Iraq together where they carried out sweeps for explosives.
Bridge lit Pink for Breast Cancer Awareness Month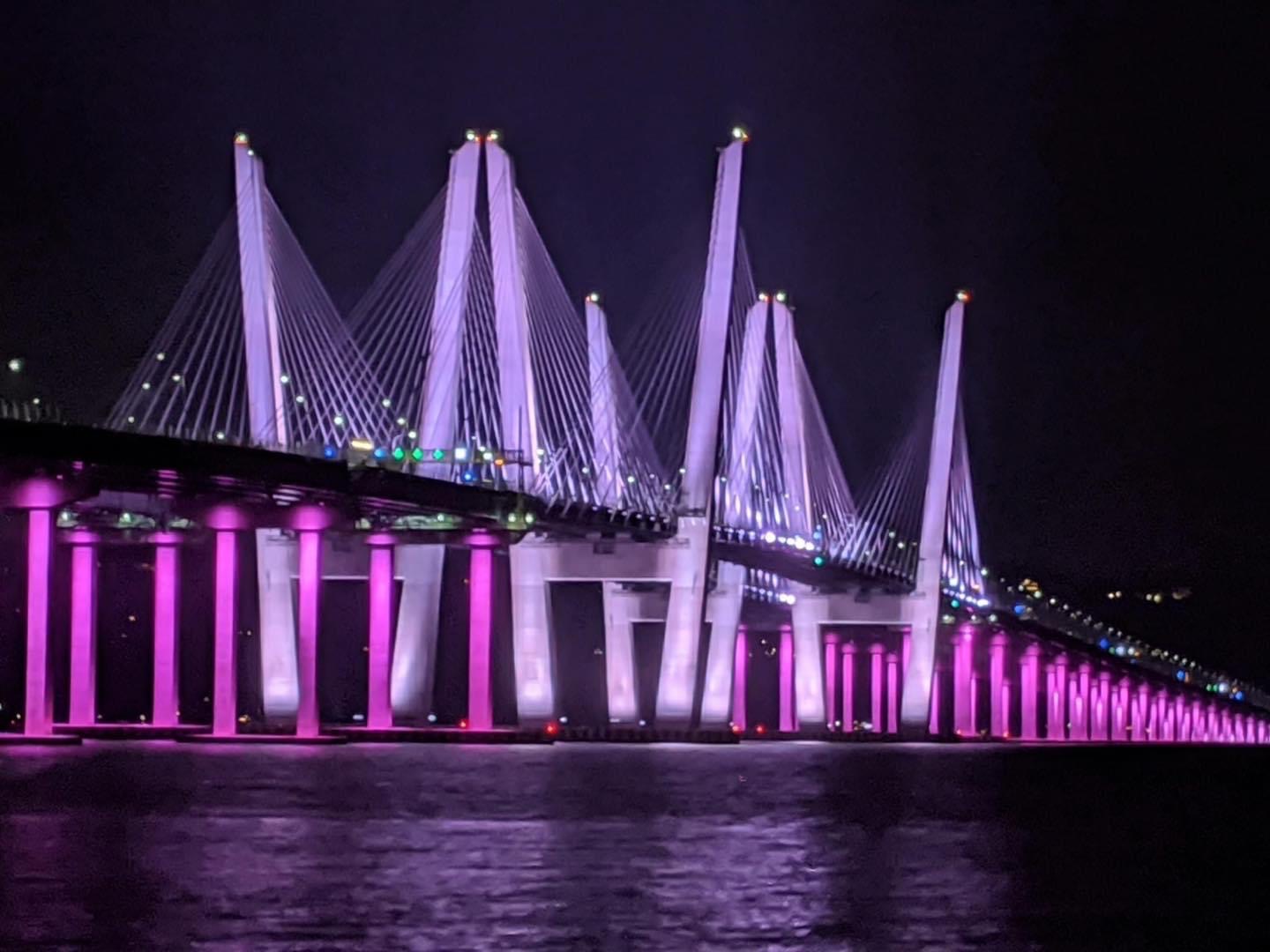 NYACK, NY –
Bridge lit Pink for Breast Cancer Awareness Month
Join us as we remember those taken by this disease, admire the survivors, and support those still fighting.
Photo by Richard Killian (10/23/2020)
Giant Statue of David Head Spotted in Sparkill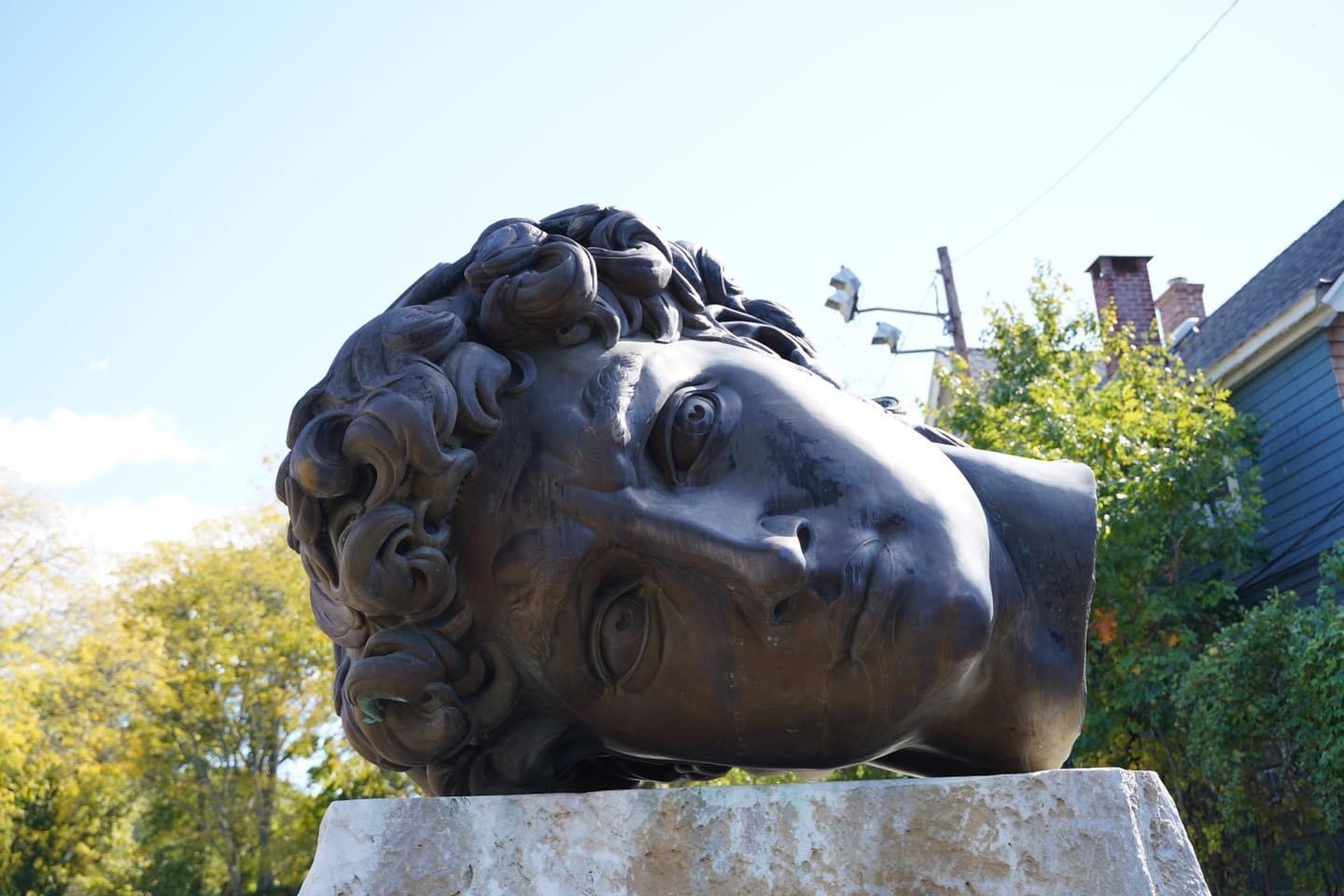 SPARKILL, NY – Giant Statue of David Head Spotted in Sparkill
We are told that the replica statue will be installed in the building next door in the coming weeks. We took some photos just to show the size and quality of the sculpture.
David is a masterpiece of Renaissance sculpture created in marble between 1501 and 1504 by the Italian artist Michelangelo. Photo by Rockland Report