Video sent to the Rockland Report shows a huge fight taking place at the Tallman State Park in Sparkill, New York on Monday, June 7 at approximately 5 pm.
Orangetown Police and NYS Police responded to calls for a large fight. One female was reportedly slashed in the arm and was transported to Nyack hospital. No arrest have been made at this.
** We will update this article as more information is available **
VIDEO: Car Engulfed in Flames on NYS Thruway Near West Nyack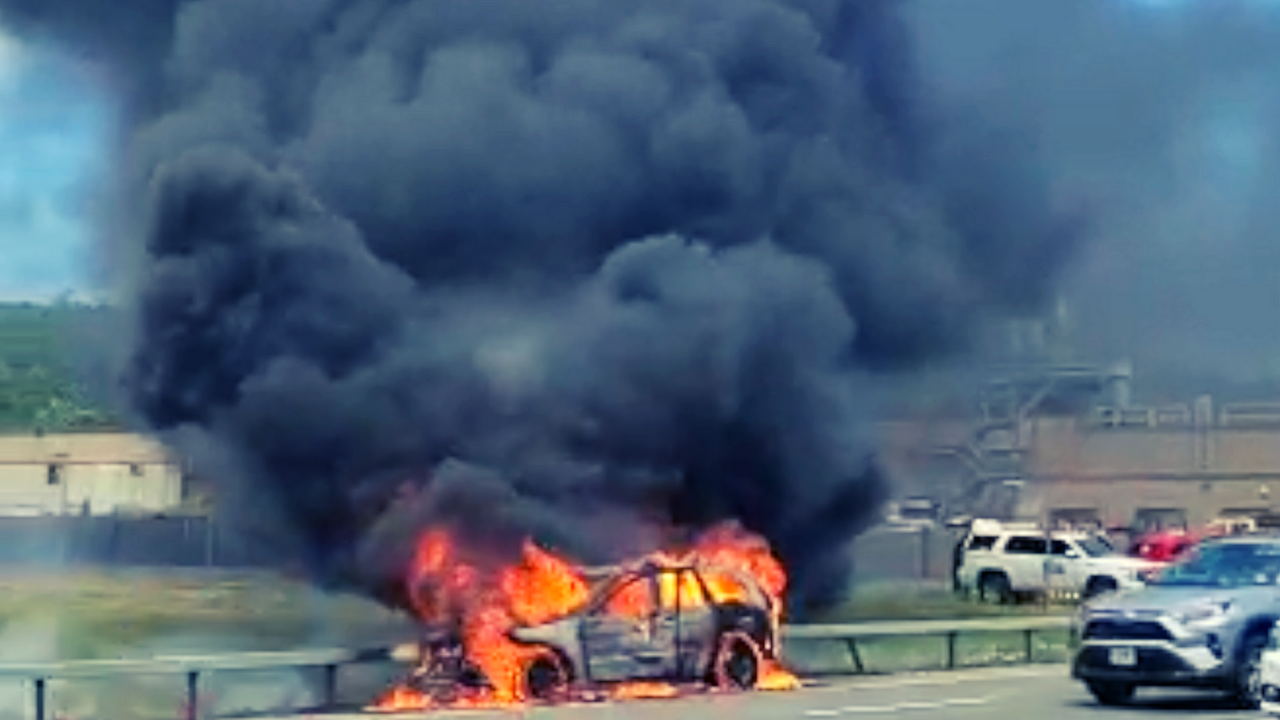 WEST NYACK, NY – At approximately 3pm on Friday (June 18, 2021), the West Nyack and Valley Cottage Fire Department responded to an SVU fully engulfed in flames.
The car fire was located on the Northbound side of New York State Thruway near Exit 12. There were no injuries to the driver of the vehicle or responding firefighters.
Video via Rockland Buff
25-Year-Old from Stony Point Identified as Driver in Fatal Route 59 Accident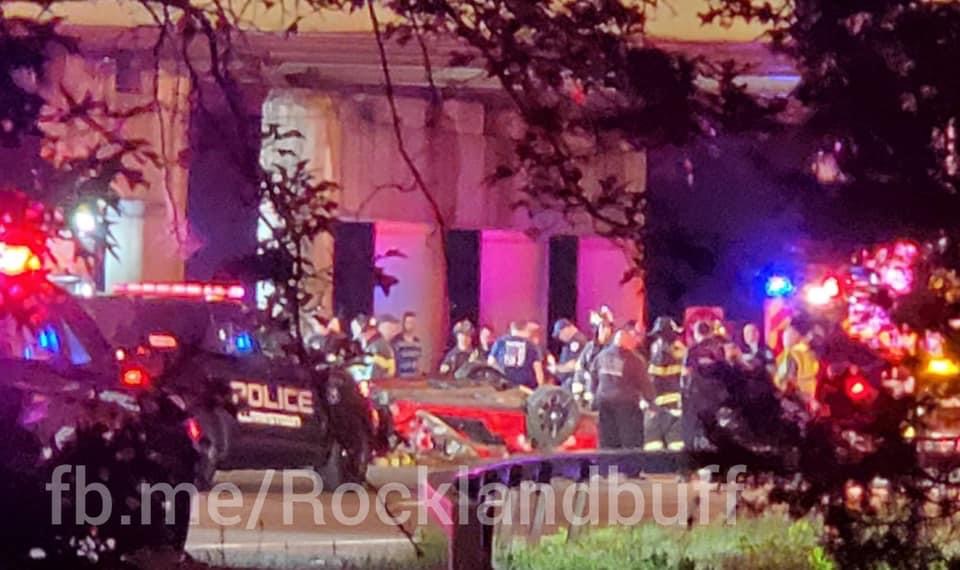 NANUET, NY – On June 13, 2021, at approximately 3:45 am, the Clarkstown Police Department responded to the area of Rt. 59 eastbound near the Rt. 304 overpass for a reported one car accident with injury.
Officers observed one vehicle overturned near the median in the eastbound lanes of Rt. 59, with one occupant still inside. It has been determined that the vehicle, a Ford Mustang, had been traveling northbound in the southbound lanes on Rt. 304 for a considerable distance, upwards of over 2 miles. The vehicle traveled over a guardrail on Rt. 304 falling onto the eastbound lanes of Rt. 59 below.
The driver and sole occupant of the vehicle has been identified as Michael Magee, 25. At this time the accident is being investigated by the Clarkstown Police Accident Investigation Team and no contributing factors have been definitively determined. "We are saddened to have to report on yet another deadly vehicle accident here in Rockland County, our heartfelt condolences go out to the family and friends of Mr. Magee." said the Clarkstown Police in a press release.
Anyone who may have information relating to this accident is asked to please contact the Clarkstown Police Department at (845)639-5800.
Photo credit – Rockland Buff