Manhattan College Softball 2nd Baseman Victoria Alonso (North Rockland HS) Diving Catch Vs. Siena
AMAZING: Manhattan College Softball 2nd Baseman Victoria Alonso (North Rockland HS Grad) makes a diving ESPN Top 10 level catch against Siena College.
Alonso was named a Journal News First Team All-Star as a senior at North Rockland High School…Also earned a place on the all-state third team after hitting .413 with six triples and six stolen bases (in six attempts) in 2017…Selected to the all-section and all-league teams.
In 2020, Victoria was named to the MAAC All-Academic Team…Played 11 games for the Jaspers with 10 starts…Batted .310 for the season with a slugging percentage of .552, ranking fourth on the team.
NY Boulders Sundberg Recipient of 2021 Johnny Thompson Unsung Hero Award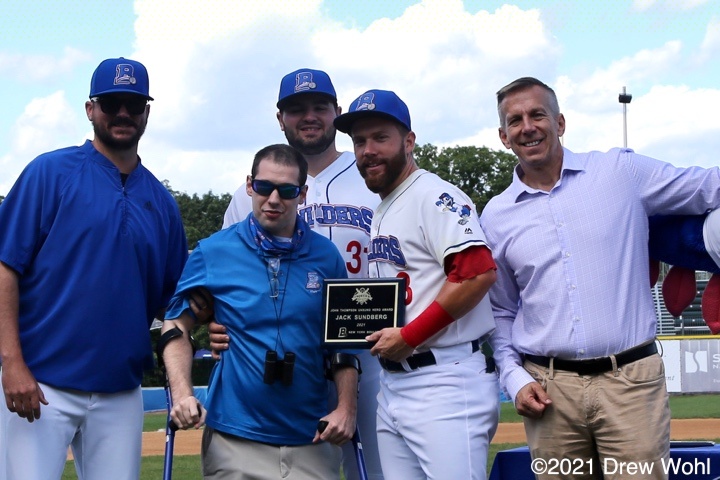 POMONA, NY – New York Boulders Baseball Outfielder Jack Sundberg named this year's recipient of the Johnny Thompson Unsung Hero Award.
John Thompson, who has Cerebal Palsy, is a resident of Nanuet and a true inspiration. He embodies the never quit attitude. He is the Disabilities Liaison Officer for the NY Boulders and the play-by-play announcer for the Rockland Community College Men's & Women's Basketball Team.
Thompson is a rising star in sports journalism, interviewing some of the biggest names in New York sports.
Sundberg has quietly put together an outstanding season on his way to the Thompson Award. He has given the Boulders' solid defensive play in left field, while, at bat, has maintained a batting average hovering around the .300 mark throughout the year and, through the Labor Day game versus Tri-City, is tied for the Boulders' single season stolen base mark of 47 set by Junior Arrojo in 2016.
Patriot Parachute Team – FDNY vs. NYPD Baseball Game at Boulders Stadium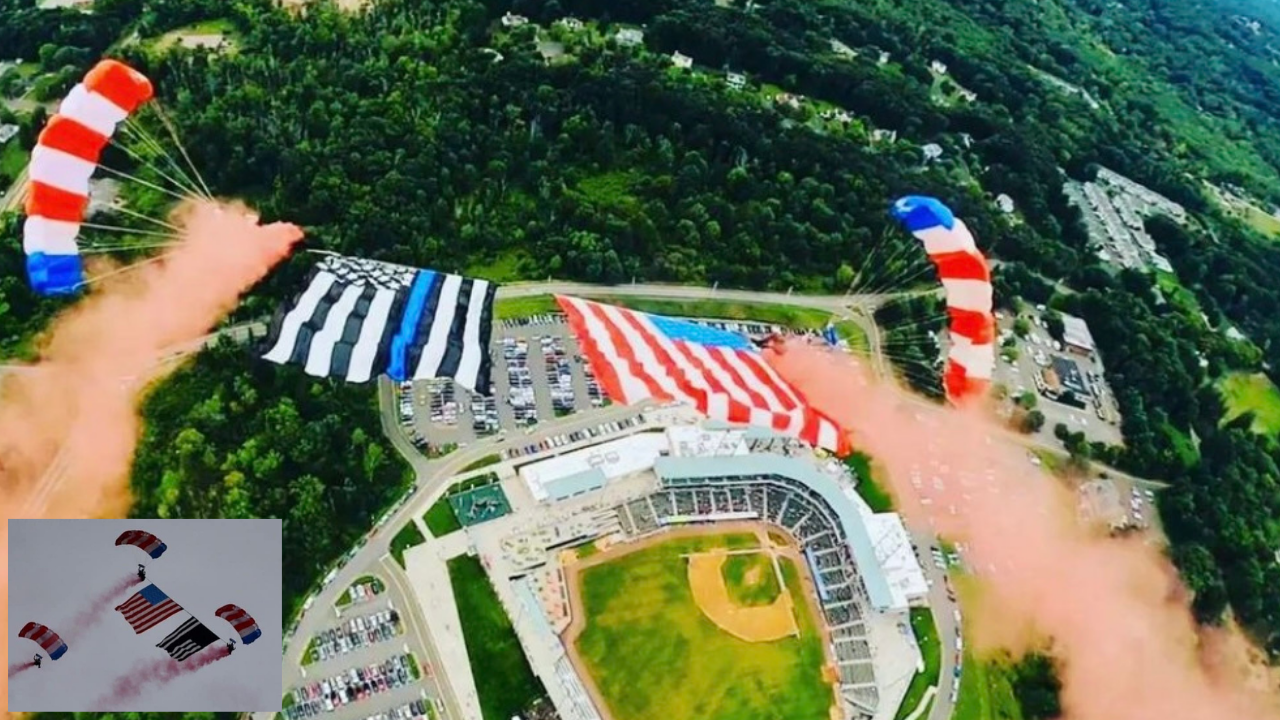 Patriot Parachute Team, who are all veterans, jumped into Boulders stadium during the national anthem of the FDNY vs. NYPD baseball game.
The New York City Fire Department (FDNY) would win the game 16 – 5.
Video credit Mike Joyce.