Man Arrested on Arson Charges for Setting Cars on Fire at Howard Johnson Hotel in Airmont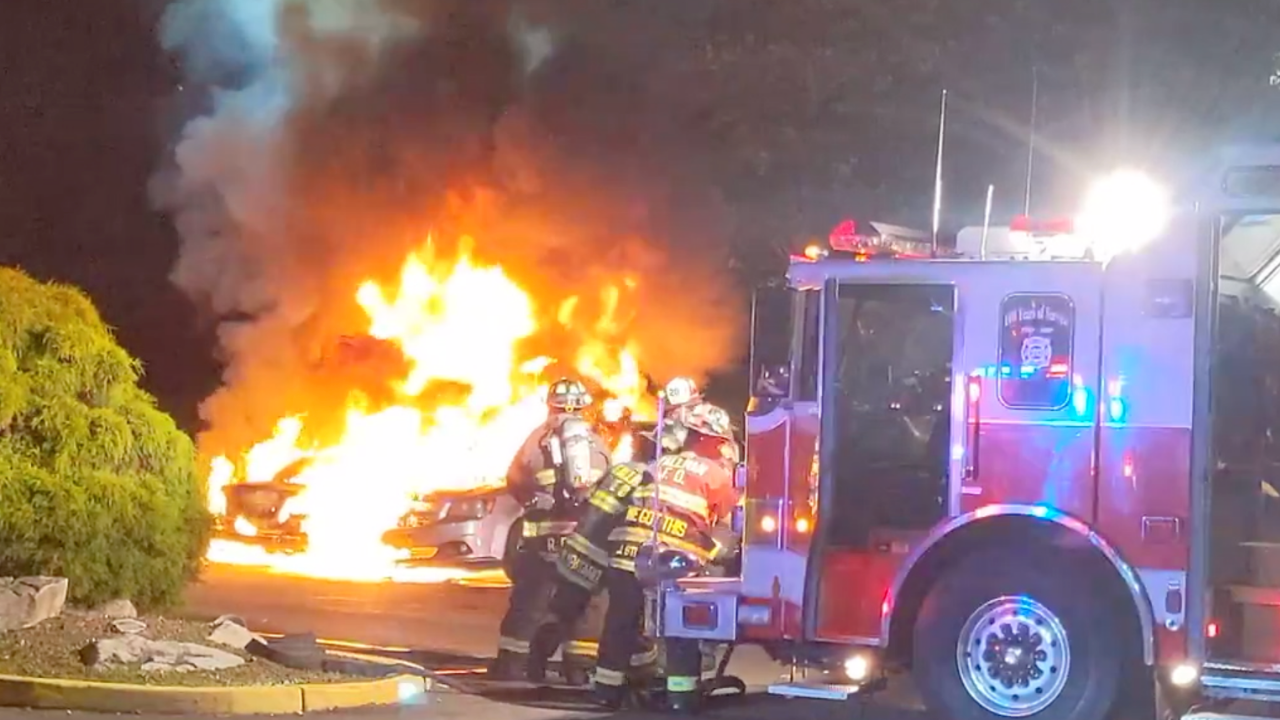 AIRMONT, NY – The Ramapo Police Department Investigations Bureau arrested a 28 year old male and charged him with two counts of Arson 3rd degree (C-Felony), stemming from an incident that occurred late Tuesday night at the Howard Johnsons Inn in the Village of Airmont.
VIDEO FROM THE SCENE – 
It is alleged that after a dispute with another individual, the suspect lit that individual's car on fire which then ignited a second car parked beside it. The suspect was arraigned in the Town of Ramapo Court and as per the new bail reform laws he was released on his own recognizance.
VIDEO: Firefighters Extract Alleged Drunk Driver After Rollover Accident in Hillcrest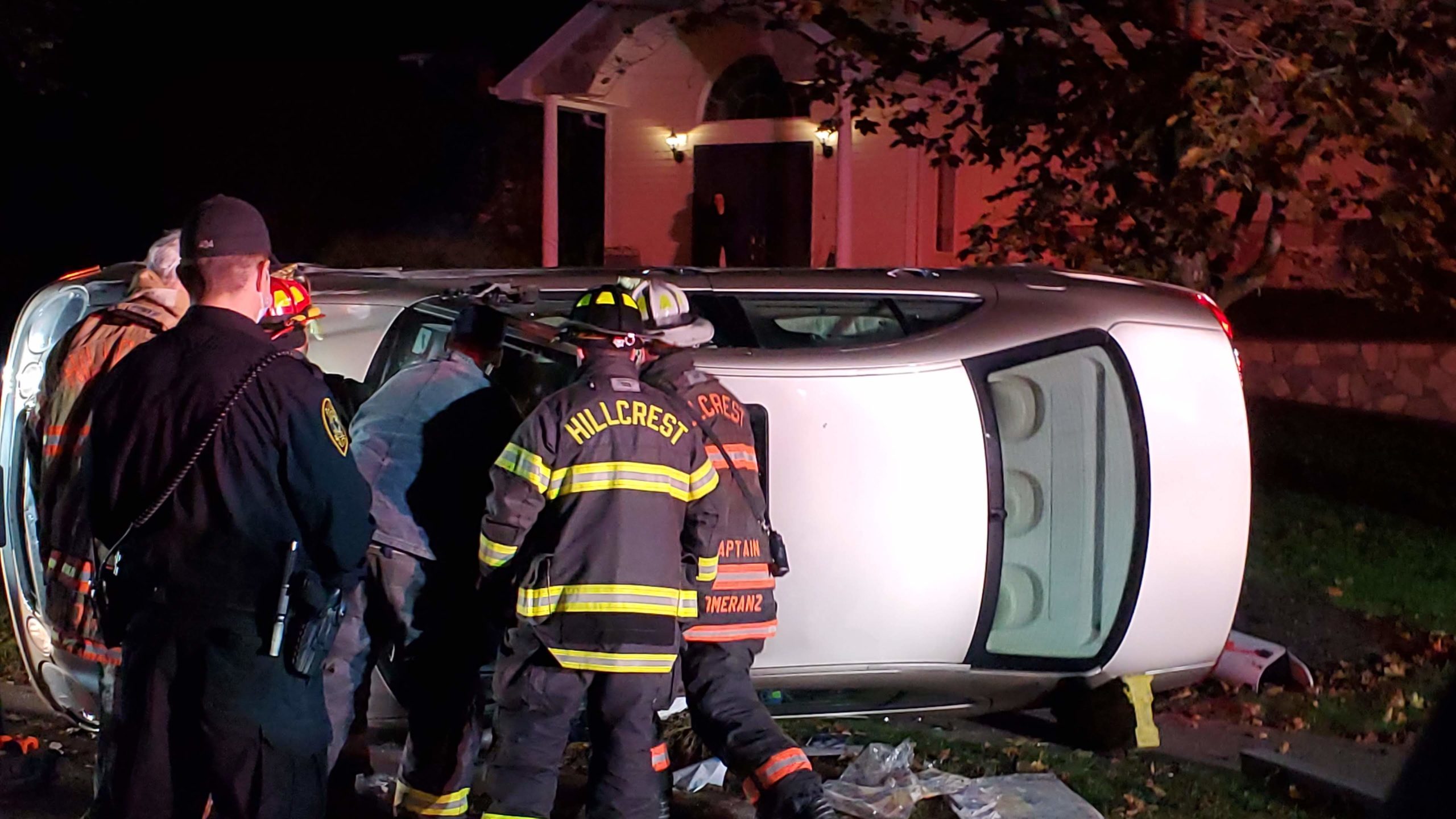 HILLCREST, NY – Firefighters extracted a suspected drunk driver after rollover accident in Hillcrest on October 10, 2020 at approximately 11:40pm, Ramapo PD responded to Pennington Way in the Village of New Hempstead for a motor vehicle crash in which one of the vehicles was overturned and the driver was pinned inside.
A 2005 Mercedes Benz operated by a 44-year-old male was traveling southbound on Pennington Way when it crossed the lane of travel and struck a 1996 Toyota traveling northbound. The Mercedes then rolled over and came to rest on the driver's side of the vehicle.
Hillcrest FD quickly went to work to stabilize the vehicle before using the Rhyno Windshield Cutter to remove the windshield to free the driver. Once the driver was freed, the crews of 6-Squad and 6-Rescue had to use speedy-dry for the fluids that spilled onto the roadway as a result of the accident.
The Driver was treated by Spring Hill Ambulance and Rockland Paramedics for minor injuries and was transported to Nyack Hospital for evaluation.
He was arrested for Driving While Intoxicated by the Ramapo Police Department.
On Scene – Avrumy Biston
Road Rage: Nanuet Man Arrested After Chaotic Incident in Hillcrest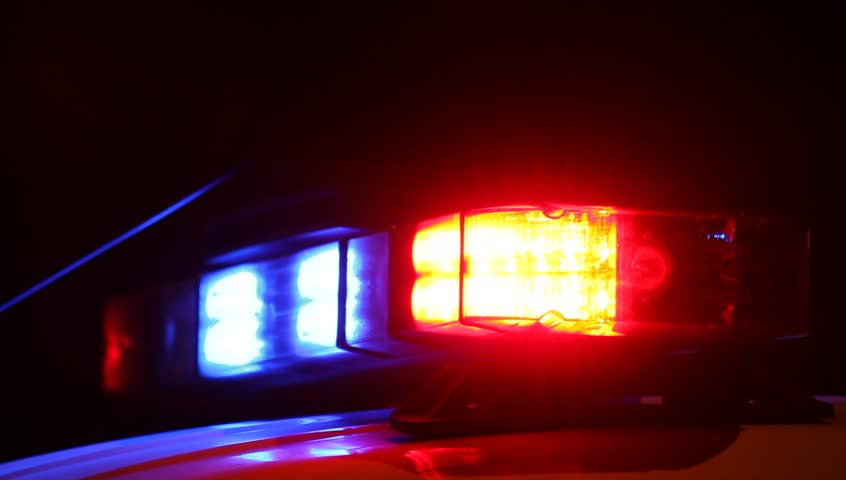 HILLCREST, NY – Ramapo Police Officers responded to a reported traffic dispute in the Hillcrest area of the Town of Ramapo. One motorist reportedly pulled a knife on the other motorist. The suspect fled the scene and his vehicle description was broadcasted over the radio to the responding RPD units.
One officer observed the suspect vehicle & initiated a stop on Rt 45 north of New Hempstead Rd. The suspect, a 32 year old male from Nanuet NY, was arrested & charged with Menacing in the 2nd degree, Criminal Possession of a Weapon in the 4th degree, Driving While Intoxicated & Unlawful Possession of Marijuana.
The defendant was released on an Appearance Ticket, without bail, & advised to come to court on October 27, 2020.
Videos of Rockland County Law Enforcement (below)