Leslie Kahn is on the ballot for the June 22, 2021 Primary Election on the Democratic, Republican, Conservative and Working Families. If elected, Kahn would be the first female Justice in Town of Clarkstown history.
Below is a short bio for Leslie Kahn:
I have been a practicing attorney for thirty years and have dedicated my career to serving the public. I am currently the Town Attorney for the Town of Clarkstown where I counsel the Town Boards and Commissions on legal issues. I prepare local laws and resolutions and assist with the defense of lawsuits brought against the Town. I also prosecute violators of the Town Code and have significantly increased the number of prosecutions related to building and zoning code violations.
Prior to my employment with the Town of Clarkstown, I was a prosecutor in the Brooklyn District Attorney's Office for twenty five years. I concentrated in the areas of domestic violence, juvenile crimes, alternative to incarceration programs and gun violence. I have extensive litigation experience having tried hundreds of cases, both felonies and misdemeanors. I have also presented numerous cases to the grand jury and trained Assistant District Attorney's in case management and trial preparation.
During my tenure with the Brooklyn District Attorney's Office I held the positions of Bureau Chief of Domestic Violence, Chief of Firearms Prosecution and Chief of Adolescent Diversion Programs. I am extremely familiar with specialized courts as I was involved in creating the first juvenile domestic violence court in the nation as well as the integrated domestic violence court and the adolescent diversion court in Brooklyn.
I moved to Clarkstown in 1998 with my husband Paul, a lifelong resident. We have three boys, Michael, Steven and Zachary who attended the Clarkstown Central School District where I volunteered with various committees. I am a member of the Rockland County Bar Association and the Rockland County Women's Bar Association. I also served on the Board of Directors for the Rockland County Jewish Community Center.
Throughout my career, I've dedicated myself to serving the public, ensuring justice and equality for all New Yorkers, and enforcing our laws without fear or favor. As Town Justice, I will use my experience, my integrity, and my compassion to apply the law fairly and make sure Clarkstown remains a great place to live for all of our families.rocklandreport.com
Protest For a New Trial for Spring Valley Trustee Fonvil in New City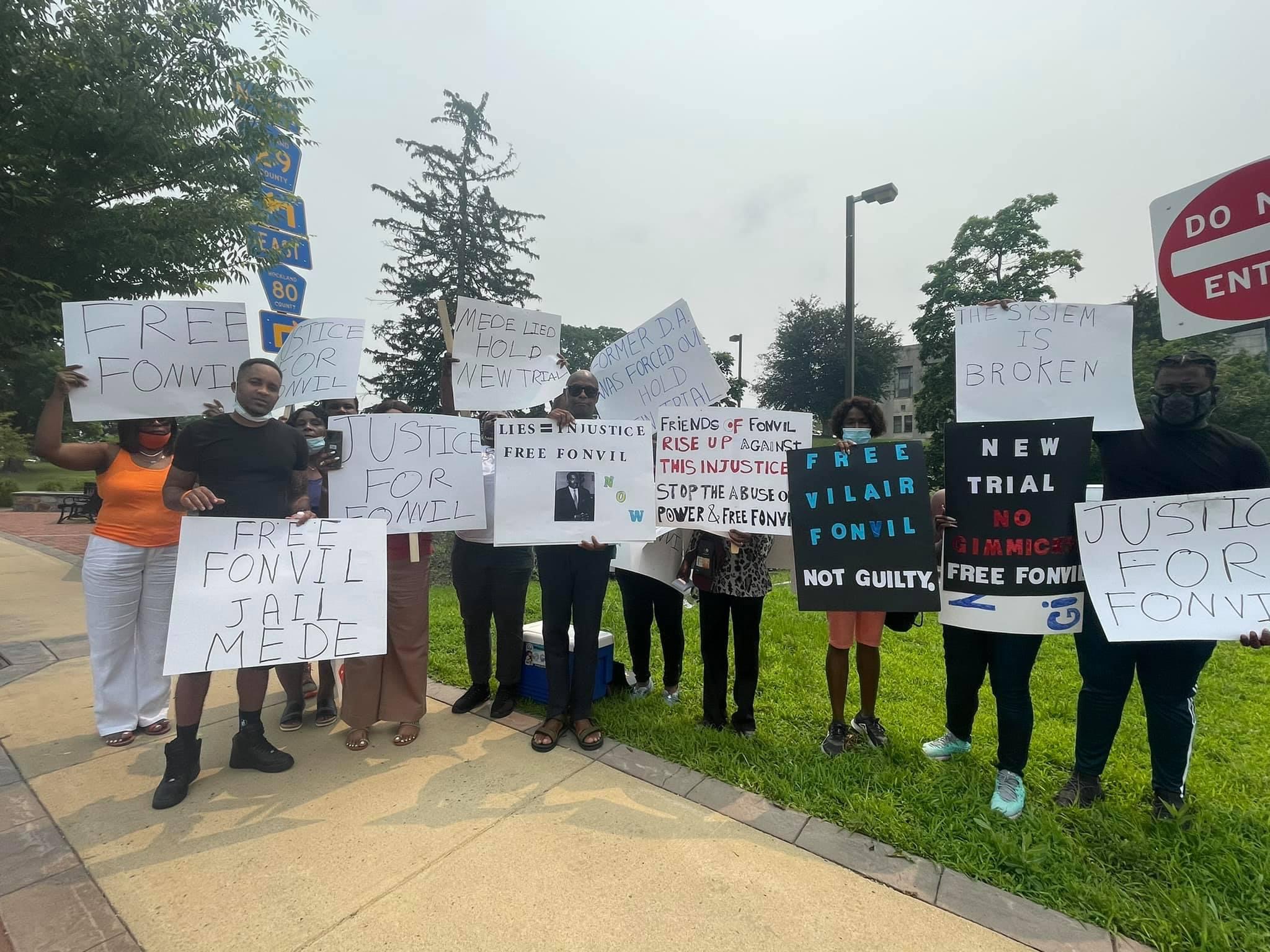 NEW CITY, NY – Supporters of former Spring Valley Trustee Vilar Fonvil gathered outside the Rockland County Courthouse on New Hempstead Road on Tuesday.
Over a dozen supporters were peaceful holding signs asking for a new trial for Fonvil, calling into question the actions of former Rockland County DA Tom Zugibe and Richard Moran – executive assistant district attorney who prosecuted the case. Moran is currently employed by Orange County District Attorney's Office. In June, Fonvil was sentenced to a year in prison on various charges.
Assemblyman Lawler Raises $51k, Highest in Republican Assembly Conference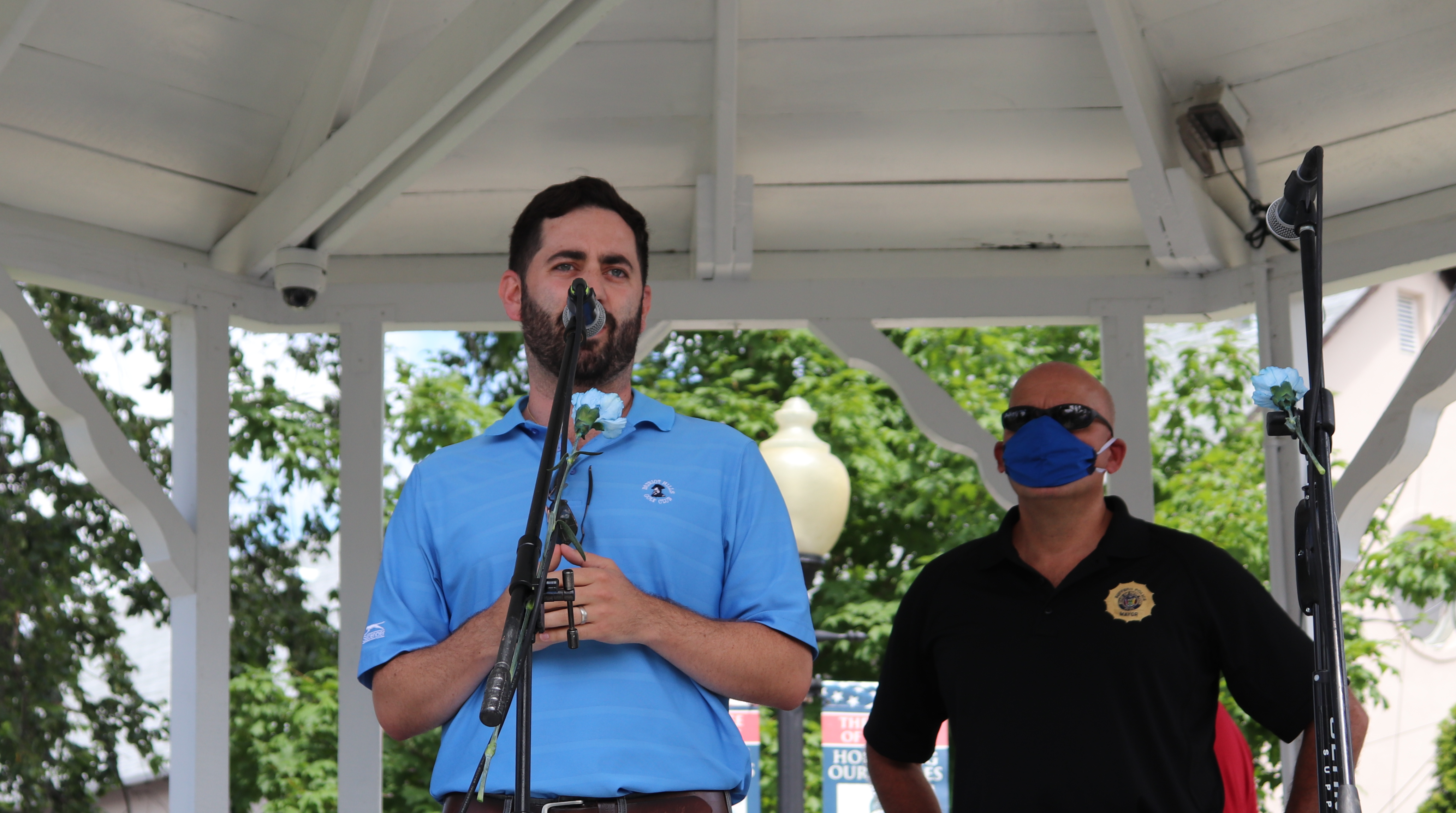 PEARL RIVER, NY – Assemblyman Mike Lawler released the following statement regarding his most recent campaign finance filing, which was the fifth-highest haul in the entire State Assembly and the highest in the Republican conference.
"I'm honored to have the support of so many residents, labor unions, and businesses across Rockland County and New York State," said Lawler. "Together, we raised $51,489.18 over the last 5 months and showed all the Albany insiders that we are here to stay."
"With over $52,000 cash on hand heading into the second half of 2021, I'm confident we can weather any would-be challengers in 2022."