Legendary Rockland Radio Host Steve Possell to Retire in August after 50 Years on Air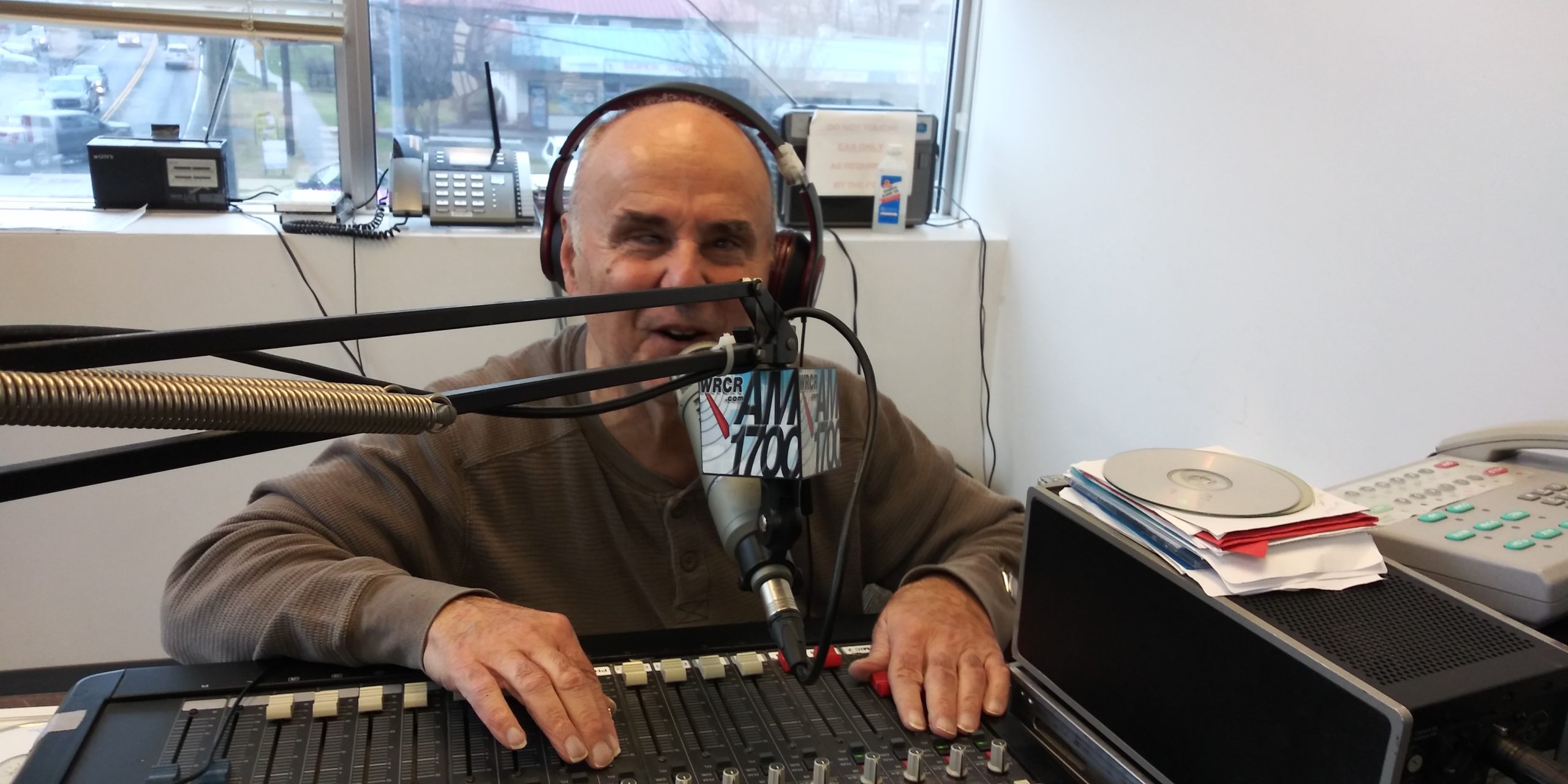 Legendary Rockland Broadcaster Steve Possell to End 20-year Run as Host of "The Morning Show" on WRCR
Steve Possell, host of The Morning Show for the last two decades on WRCR AM 1700, will be retiring on August 13th, 2021. Prior to arriving at WRCR, Steve spent nearly 30 years informing and entertaining radio listeners in Rockland and the Hudson Valley on WRKL AM 910.
Over the years, Steve has spent thousands of hours discussing hot topics, interviewing political and community leaders, spinning Rockland's favorite tunes, informing families about snow closings, and providing safety tips
and advice from local experts during times when the power or telephone service went out during rough winter storms or hurricanes.
"For two decades, Steve Possell served Rockland County and the Hudson Valley, bringing it essential news, information and music. Unlike today's social media that drives us apart, Steve brought the community together.
His career at WRCR AM 1700 stands as a shining example of the importance of local radio. Steve, you will be missed. Congratulations on a job well done!" said David Donovan, President, NY State Broadcasters Association,
Inc.
Steve won't be going quietly into retirement, that's for sure. He'll be celebrated with a farewell party at a New York Boulders baseball game this summer!
From all of us at the Rockland Report, we would like to congratulate Steve on his remarkable career and wish him all the best in the future.
Nyack's Eleanor Pigby Featured in People Magazine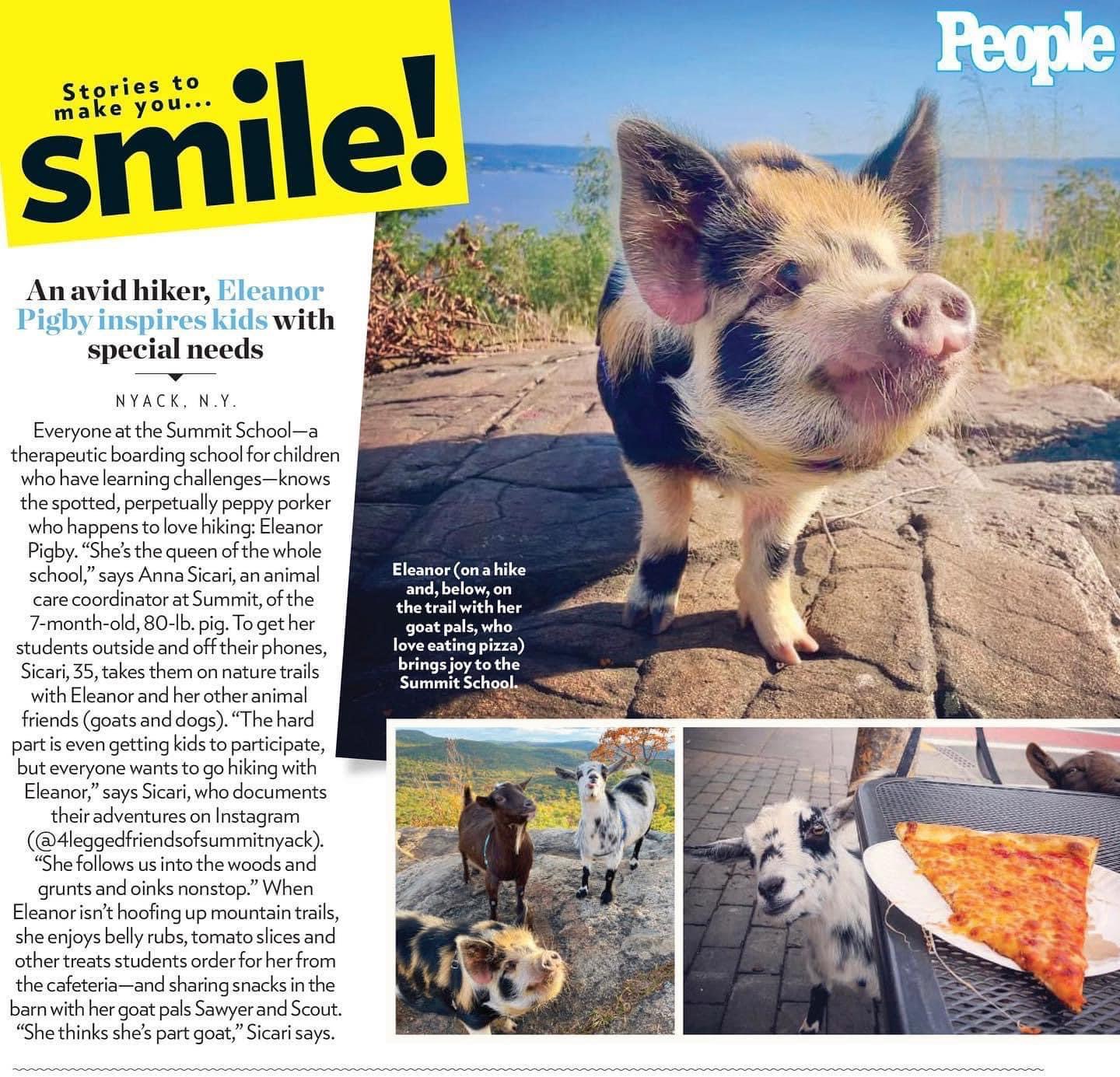 Nyack's Eleanor Pigby 
 Featured in People Magazine
Eleanor Pigby is a 7 month old 80lb kunekune pig. She joins her famous goat 
 siblings – Scout and Sawyer as support animals in a program called "pets for purpose" at the Summit School in Nyack.
The issue hits newsstands tomorrow 11/19, be sure to pick up a copy!
VIDEO: Biker and his Best Bud/Dog taking a cruise in Congers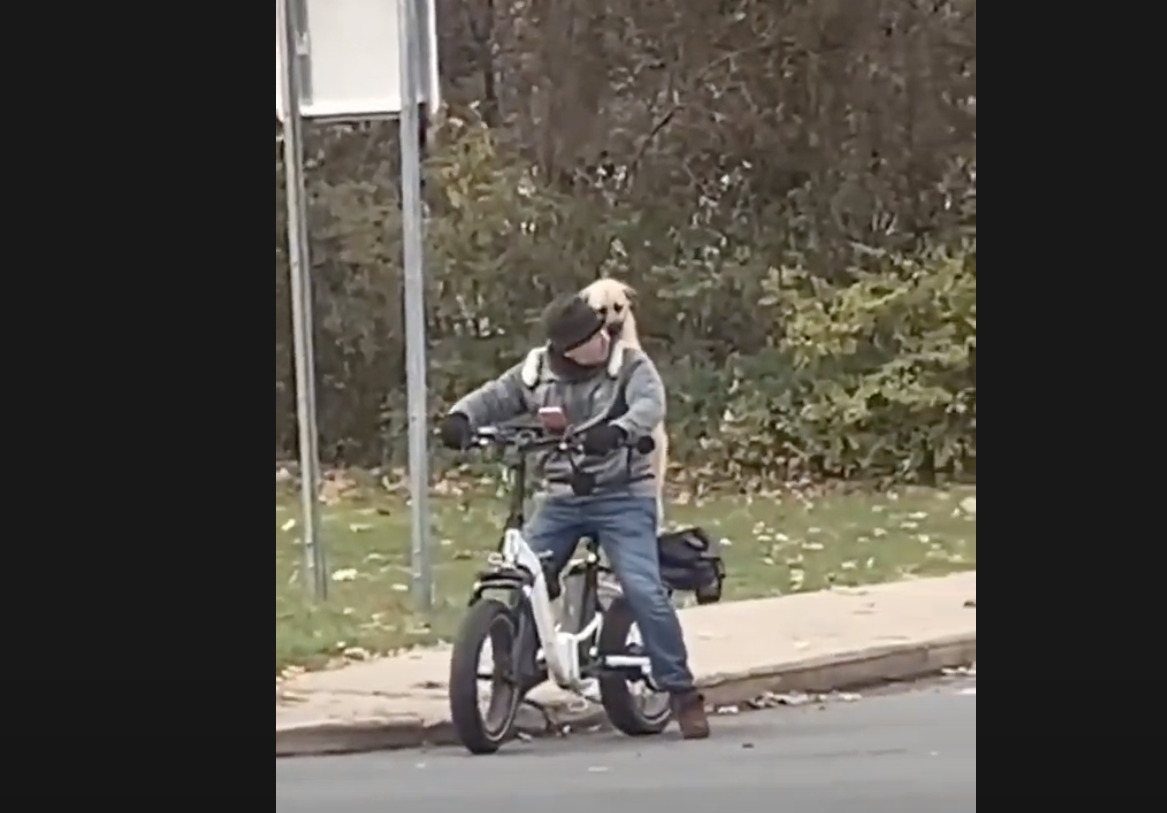 Video credit – Dennis Partridge