In Remembrance of Cpl. Justin Garcia (July 26, 1980 – Nov. 14, 2006) of Rockland County, NY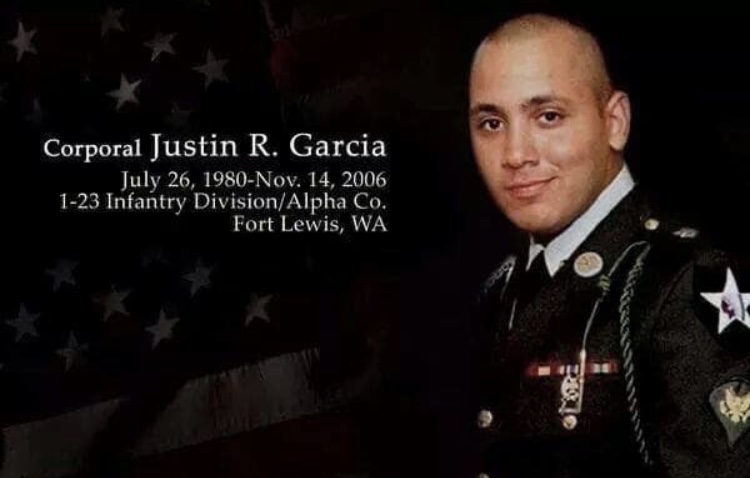 In Remembrance of Cpl. Justin Garcia (July 26, 1980 – Nov. 14, 2006) (aged 26 of Valley Cottage, NY)
Justin was born in Queens on July 26, 1980. He graduated from St. Thomas Aquinas College in 2003. Garcia served in the Army's 1st Battalion 23rd Infantry Regiment.
Justin learned on Father's Day that he was to become a dad. He had lost both his parents as a teen and vowed a different life for his children. He always wanted to join the Army and enlisted soon after graduating from St. Thomas Aquinas College with a bachelor's degree in criminal justice where he met his wife-to-be, Michelle. They would marry in July of 2005 at St. Paul's Church in Congers, NY.
Less than a year later, he deployed to Iraq with the 1st Battalion, 23rd Infantry Regiment, 3rd Stryker Brigade Combat Team, 2nd Infantry Division. Garcia was riding in a Humvee during combat operations in Baghdad on Tuesday, 4 November 2006. Insurgents detonated an improvised explosive device (IED) alongside his vehicle. Garcia and an Army officer both perished in the explosion.
Justin's wife gave birth to their son three months and two days after he was killed in Iraq.
We will never forget Cpl. Justin Garcia 🇺🇸
Joe Biden Sworn In as the 46th President of the United States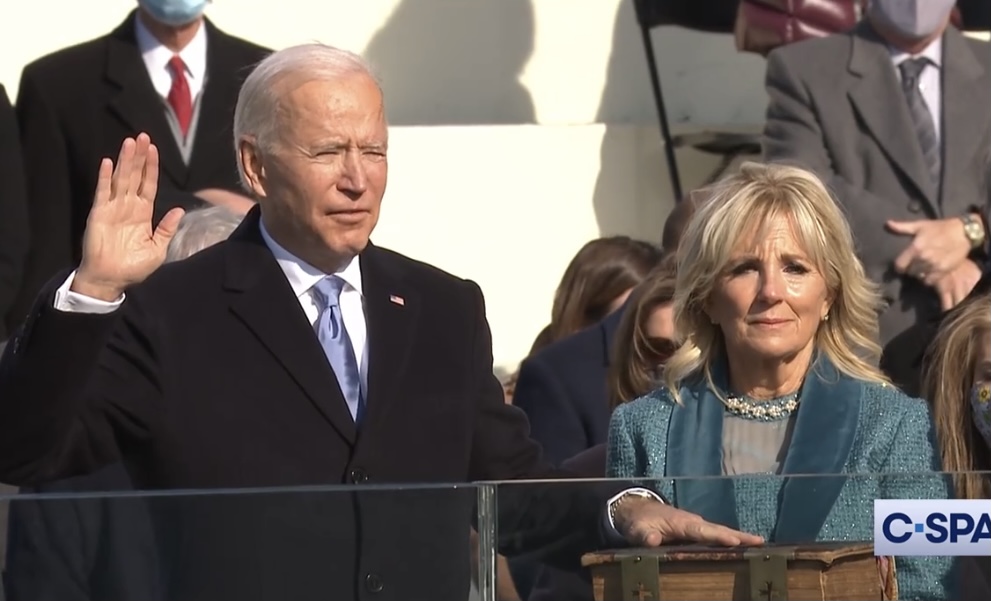 Joe Biden sworn in as the 46th President of the United States.
"Unity is the path forward." -46th President Joe Biden
Photo by C-SPAN
Town of Clarkstown Hosts Business Grants and Loans Webinar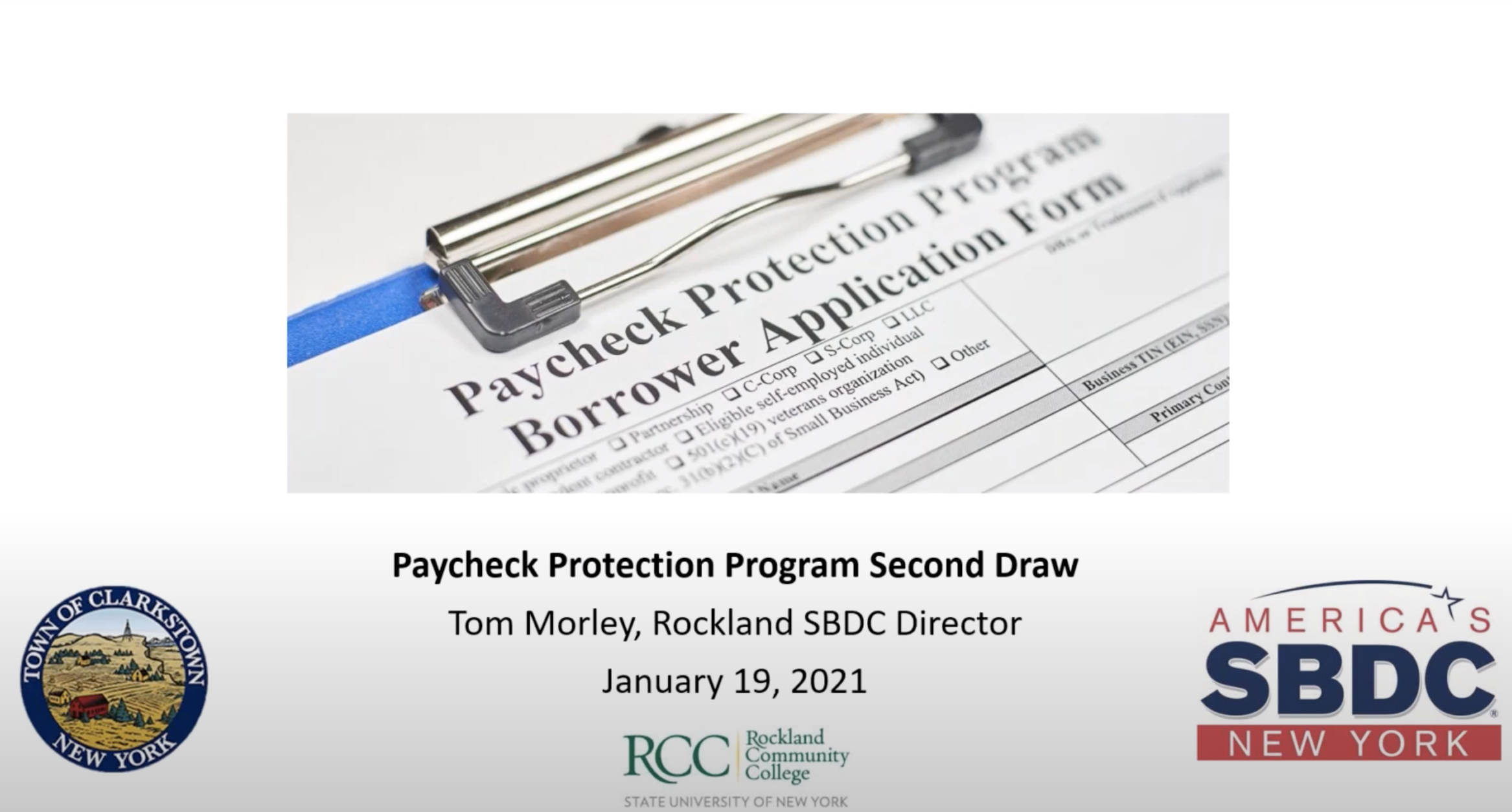 NEW CITY, NY – On January 19, Clarkstown Supervisor Hoehmann hosted a webinar covering important updates on grants and loans for businesses.
The guest speaker, Tom Morley, Director of the NYS Small Business Development Center Rockland discussed the re-opening of the federal Payroll Protection Program, the re-opening of the Economic Injury Disaster Loan program, and important changes to the NY Forward Loan Fund.
The presentation can be viewed below –