IBEW Local 363 Endorses Mike Lawler for State Assembly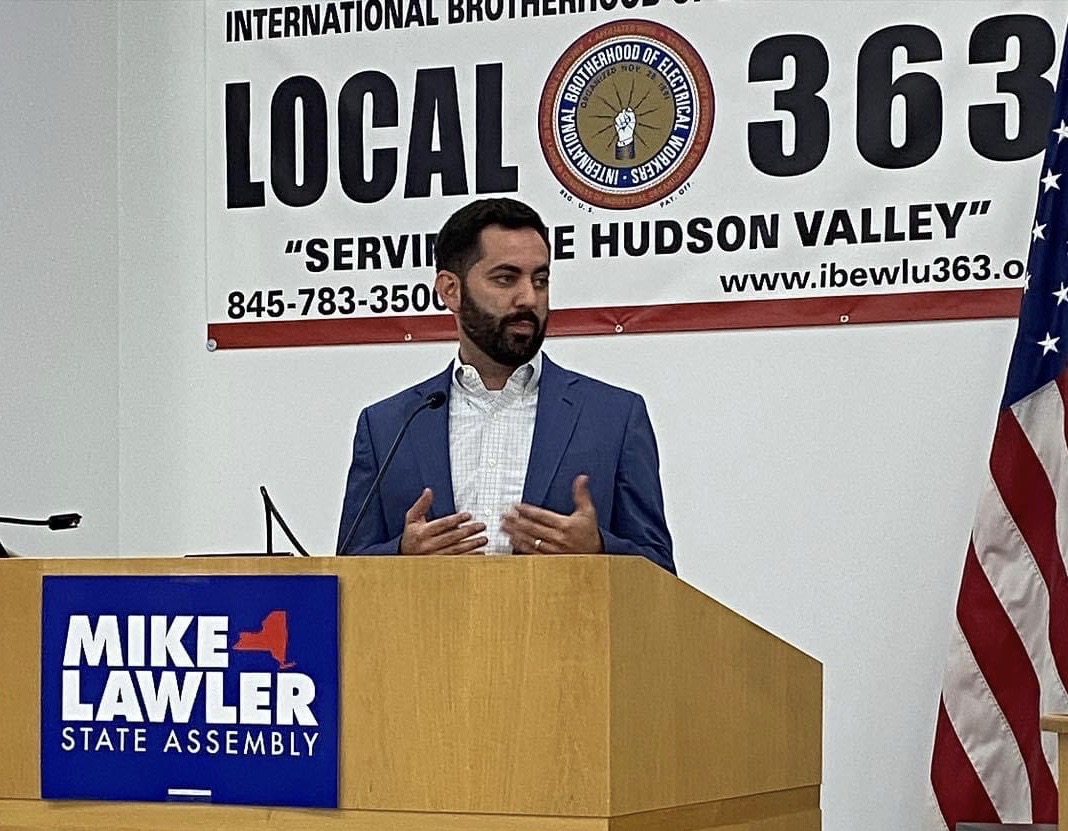 HARRIMAN, NY – IBEW Local 363, the local chapter of one of the largest unions in New York State, endorsed Mike Lawler in his race for the 97th Assembly District.
This is Lawler's second major labor endorsement in consecutive weeks. He is coming off a strong endorsement from the Laborers Local 754. (View video below) Lawler has currently raised over $150k for his campaign.
"Mike is a supporter of the middle-class men and women of Rockland County" said Sam Fratto, business manager of the IBEW Local 363. "Mike has a proven track record of supporting organized labor and has never wavered from it."
"We're thrilled to have his back and look forward to working with him as our next Assemblyman here in the 97th District."
Lawler, who has been vocal on his platform of economic growth, responsible development, and investment in Rockland County, spoke about the importance of the IBEW Local 363's endorsement.
"It's an honor to have the support of the hard-working men and women of the IBEW Local 363," said Lawler. "Their middle-class members are the backbone of Rockland's economy and I'm looking forward to working with them in January as a member of the New York State Assembly."
Watch the full Press Conference below – 
The IBEW represents approximately 775,000 active members and retirees who work in a wide variety of fields, including utilities, construction, telecommunications, broadcasting, manufacturing, railroads and government.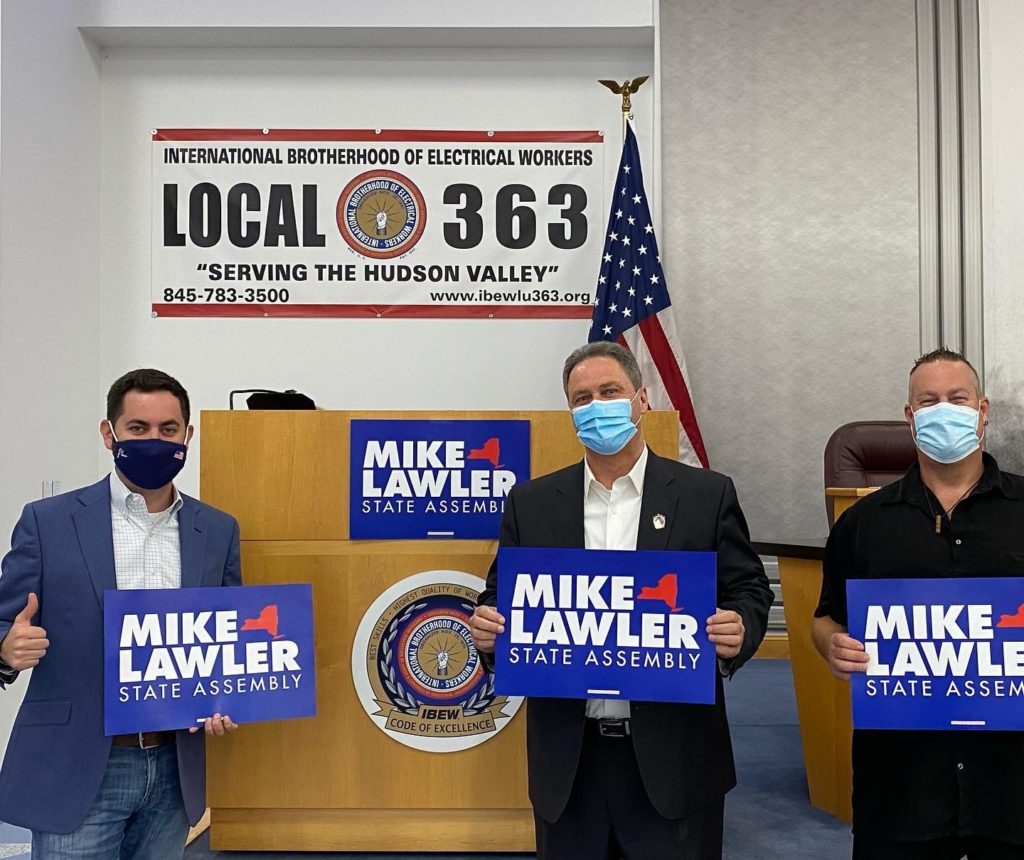 VIDEO: Rockland County Exec. Ed Day Campaign Victory Speech
VIDEO: Rockland County Republican Party Election Night