Historic Martio's Pizza in Nanuet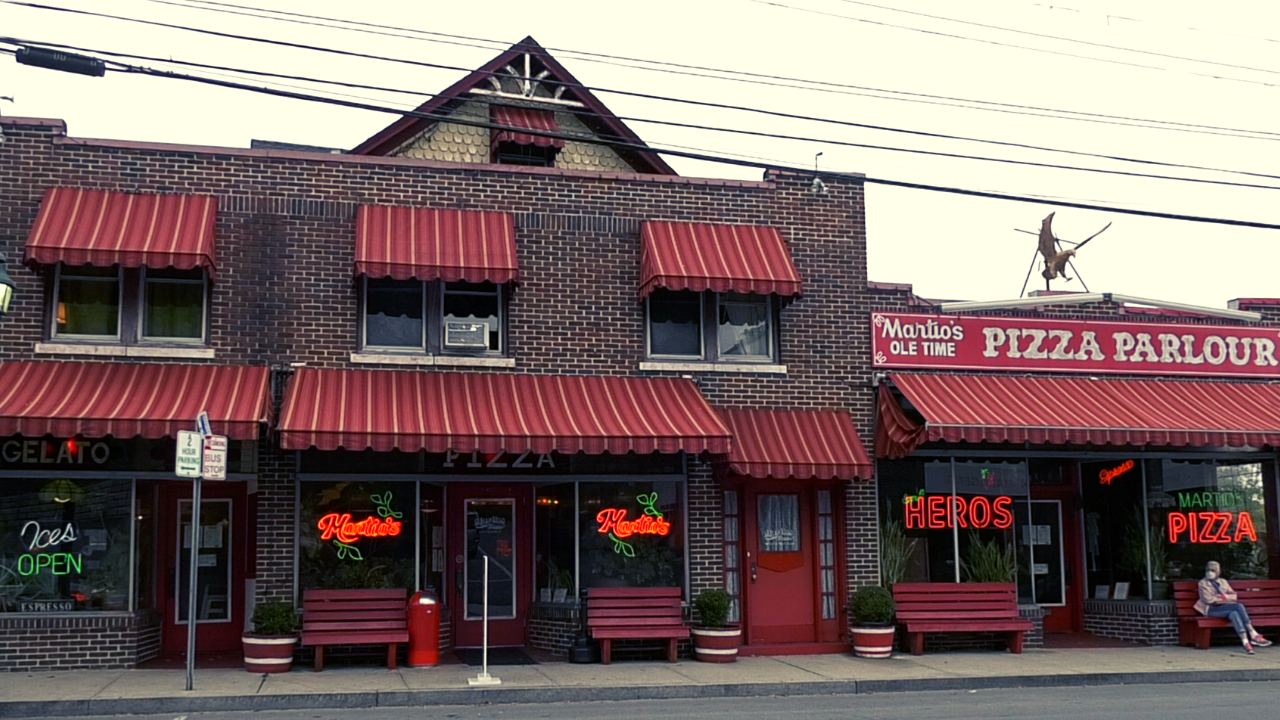 NANUET, NY – Martio's Pizza in Nanuet was established in 1958.
Martio's Ole' Time Pizza Parlor has been an integral part of the Rockland County community for over 60 years. It was opened by Frank 'Martio' Colandrea (pictured below) in Spring Valley, New York in 1958 – and moved to Nanuet in the early 70's with his wife Lois and 5 children. Martio's Pizza has remained in the family for three generations. Today, it is operated by his son, Frankie and wife, Cindy (pictured below).
VIDEO
Located in a historic building that once housed the area's Library, Barber Shop and Grocery Store, it gives the customer an authentic, true-to-the-community dining experience. A lot of the decor is sourced from around the world; with an actual station light pole from Grand Central Station (circa early 20th Century), a ticket booth from a local historic theater, and a custom built brick oven imported from Italy!
Martio's Pizza was, and still is Rockland County's only wood-burning brick oven.
171 Main St. Nanuet, NY 10954
845.623.8109
https://www.martiospizzany.com/
Lucky Strike to Reopen at Palisades Center Mall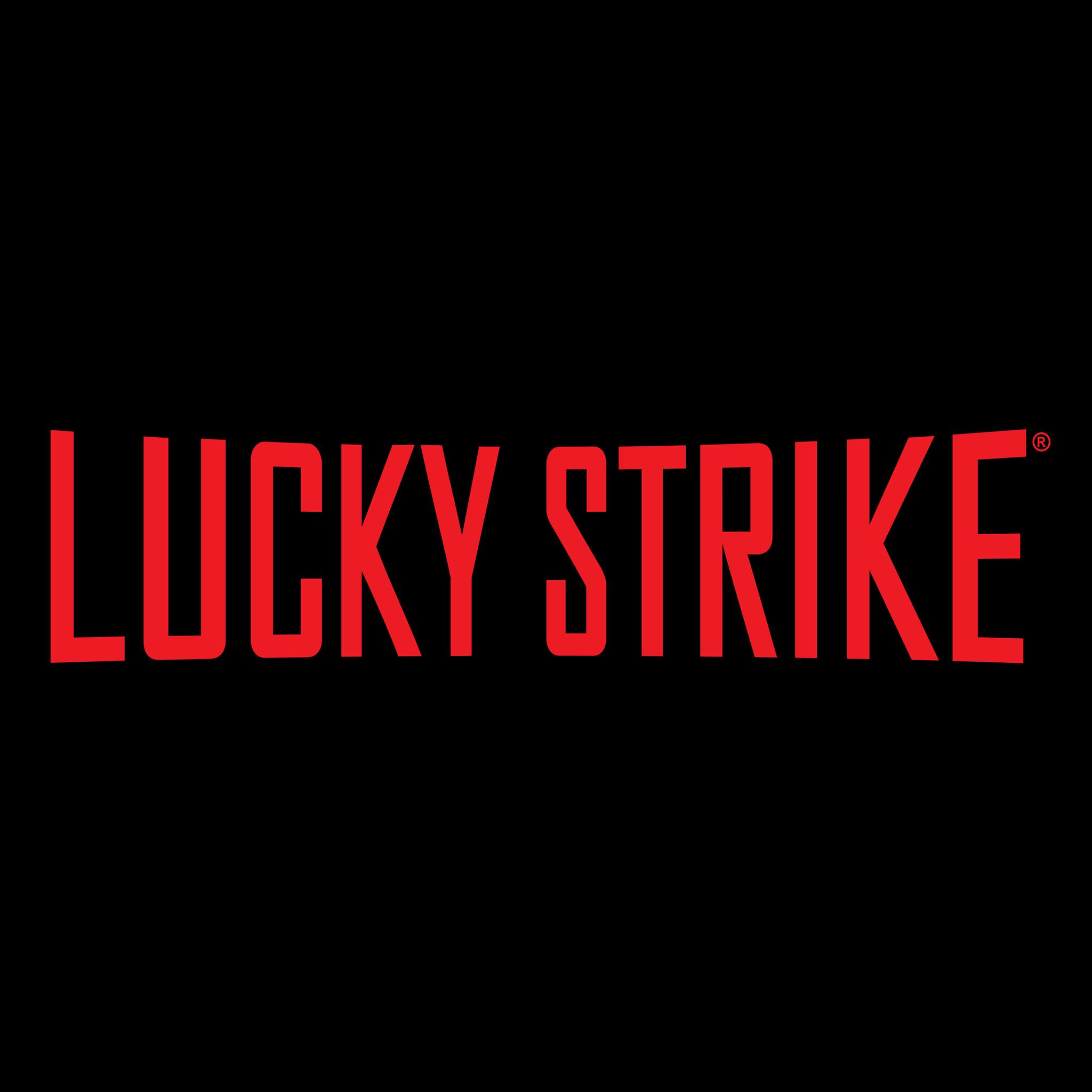 WEST NYACK, NY – Lucky Strike West Nyack will reopen bowling, billiards, ping pong and dining at Palisades Center on Thursday, June 17 with a new and fun customer experience built with safety in mind. Lucky Strike is located on Level Four.
Guest and employee safety is the top priority at Lucky Strike. Upon returning to Lucky Strike, guests can expect extra safety measures, including increased sanitation, social distancing markers, and the introduction of a Lane Concierge to ensure every visit is safe so guests can get back to creating joyful moments with family and friends. For more information about Lucky Strike and the commitment to safety, please visit www.luckystrikeent.com/safety.
"We are delighted to be reopening at the Palisades Center," said Steven Foster, Founder, CEO at Lucky Strike Entertainment. "Lucky Strike is a staple in the area, and we are excited to bring joy back into people's lives."
"Lucky Strike is Palisades Center's last entertainment venue to announce their reopening," said Darrin Houseman, General Manager at Palisades Center. "Our guests have been looking forward to this day for well over a year and we're happy that they don't have to wait any longer."
Volkswagen Dealership Opens in Nanuet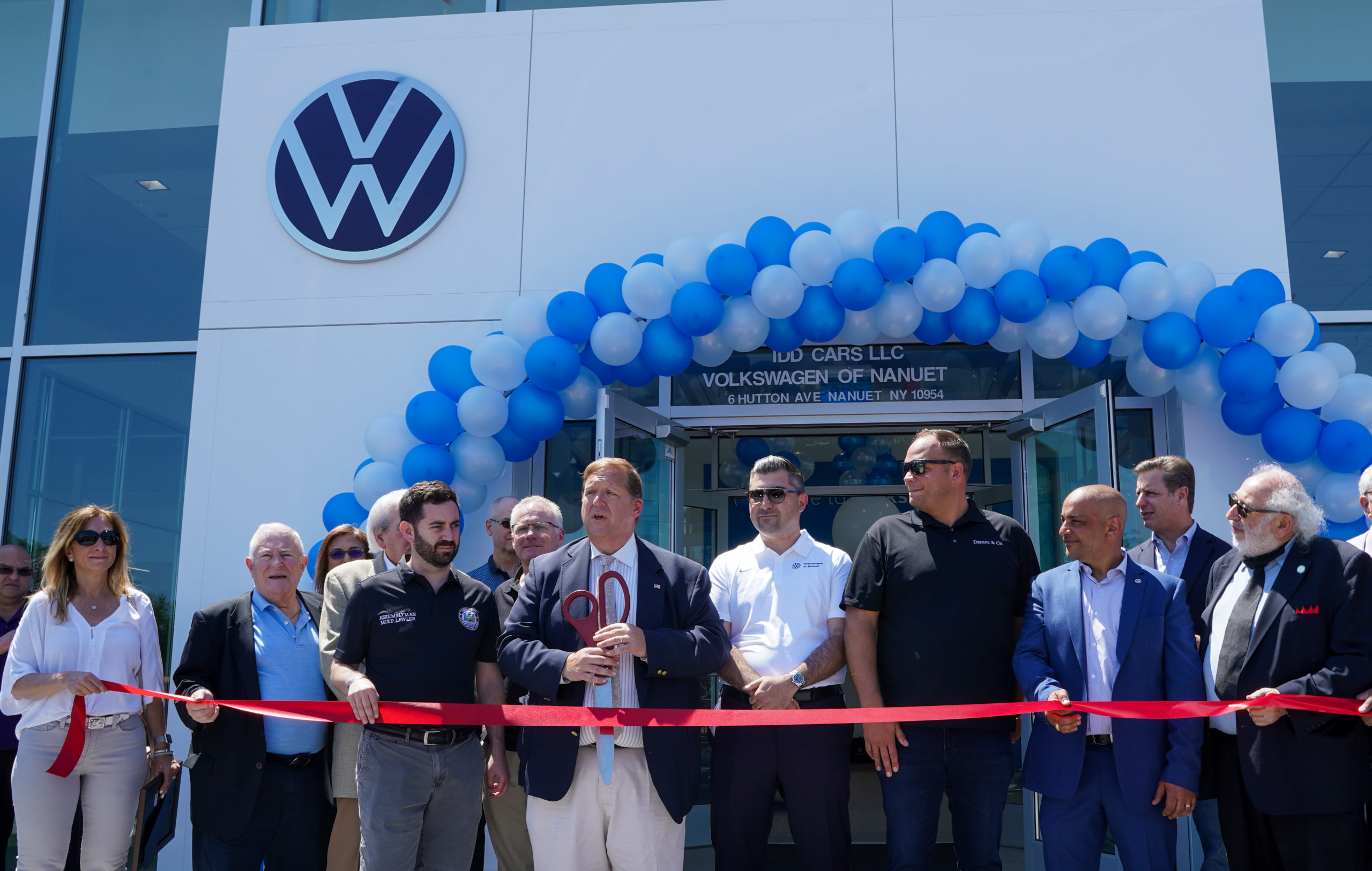 NANUET, NY – Town of Clarkstown Supervisor George Hoehmann was joined by the owners of Volkswagen, members of the Rockland Business Association and Assemblyman Lawler for a ribbon cutting ceremony on Saturday, June 5, 2021.