Heroic Driver in Viral Bus Video Identified, Recognized by Elected Officials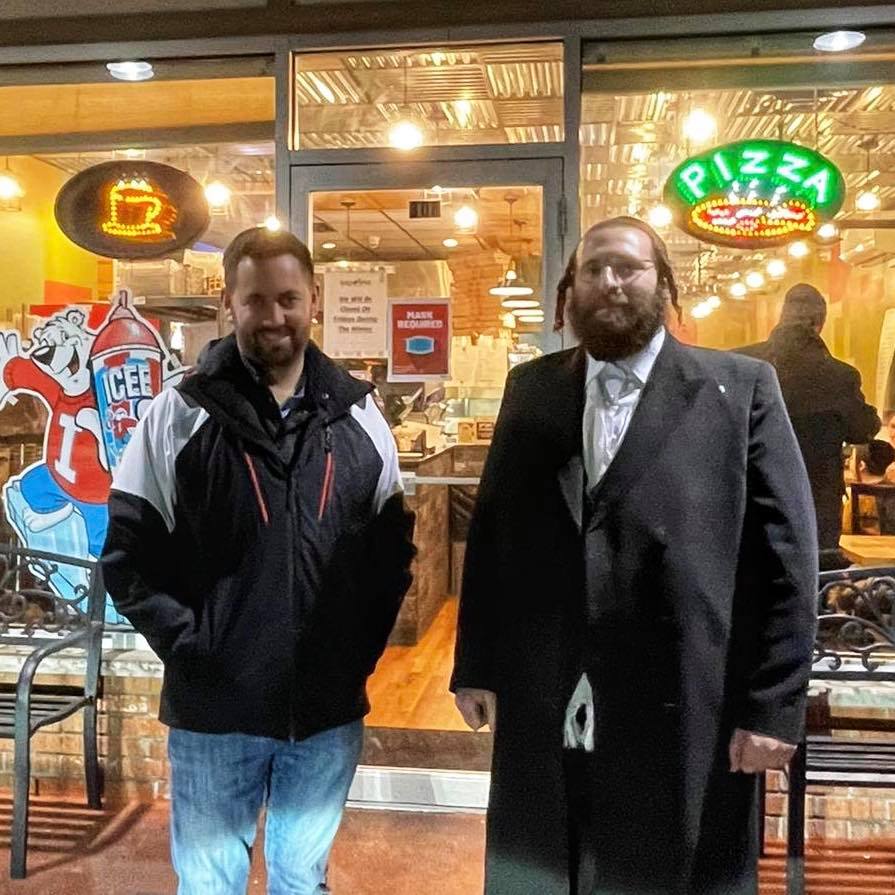 MONSEY, NY – Rockland Good Samaritan Driver Identified! Tonight we would like to recognize Lipa Rubin, the driver featured in yesterday's video (watch below) rushing to the aid of a student who just exited a school bus in Ramapo.
Rubin's quick thinking and selfless actions adverted a potentially horrific tragedy. We were assisted by Assesmblyman-Elect Mike Lawler (who represents Orangetown and Ramapo), who met us at Lipa's restaurant. Assemblyman-Elect Lawler (Mike Lawler for State Assembly) was there to personally thank Lipa for his actions in protecting the student. The video has over 10,000 views and was featured on CBS New York.
Lipa is the owner of Slice n' Spice Pizza and the Ridge Steakhouse located at 306 & 310 Saddle River Road in Airmont (NY).
Join us in saying a great job and big thank you to Lipa! #bestofrockland (*Masks were briefly taken off for the photo)
District Attorney Walsh and staff would stop by Slice n' Spice on Monday for Lunch
Over 500 Turkeys Distributed to Families in the Village of Spring Valley for Thanksgiving Day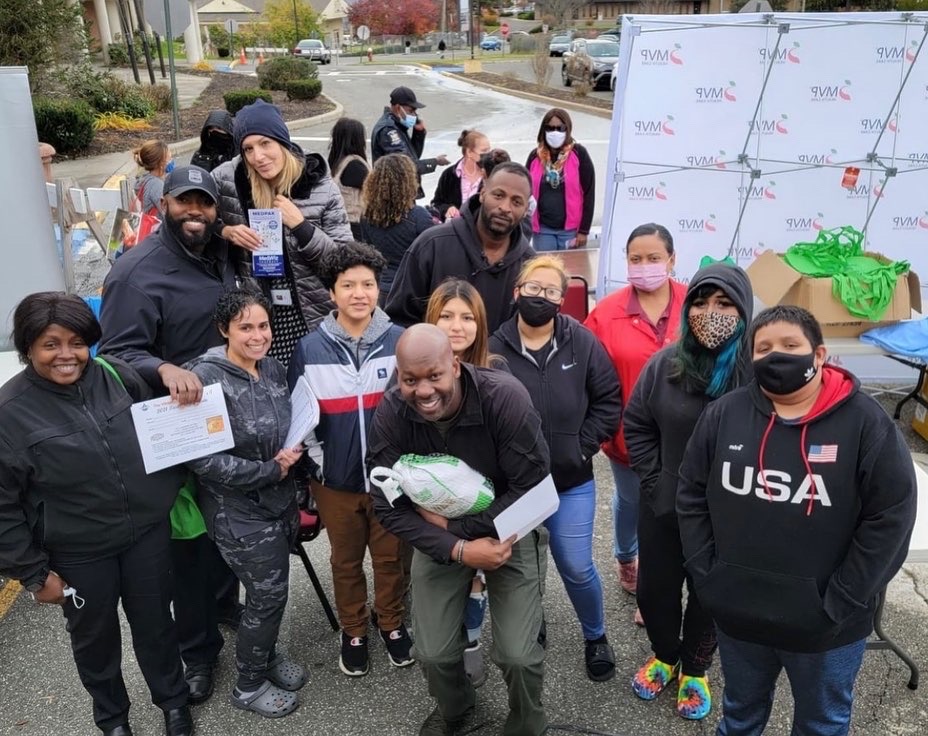 Over 500 Turkeys Distributed to Families in the Village of Spring Valley for Thanksgiving Day.
"This is the SEASON of GIVING and being THANKFUL! Remember that Thanksgiving is a joyous invitation to shower the world with love and gratitude. When we give cheerfully and accept gratefully, everyone is blessed." said East Ramapo School Board Member Sabrina Charles Pierre.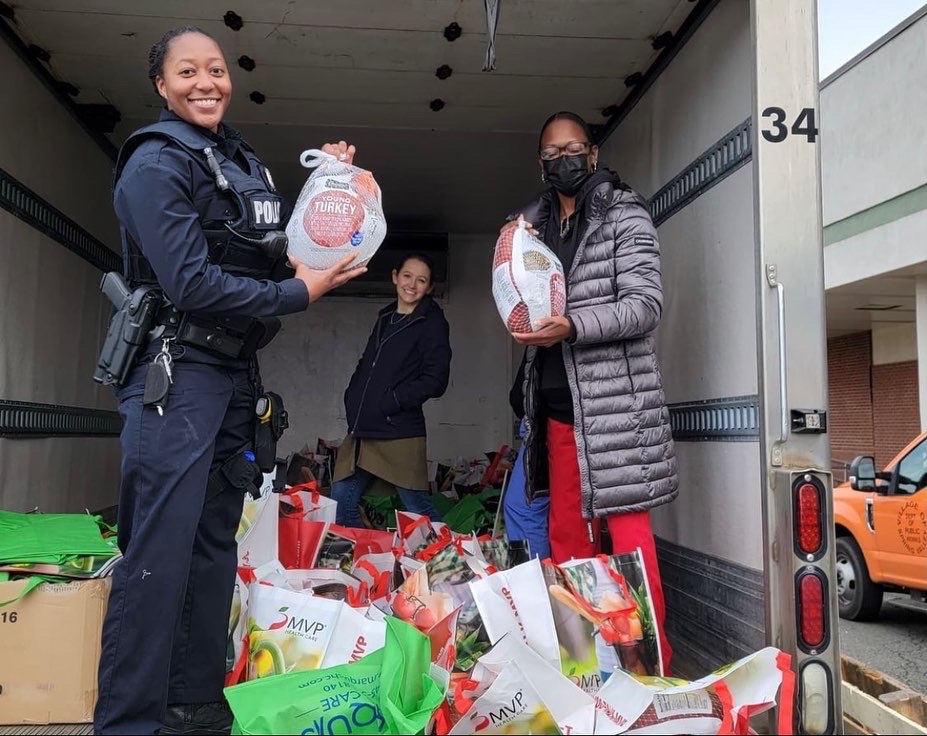 Great job by Sabrina Charles-Pierre, Spring Valley Police Department, and all involved. 
Sons of Italy Meatball Contest Raises $7,000 for Medical Expenses for Local Family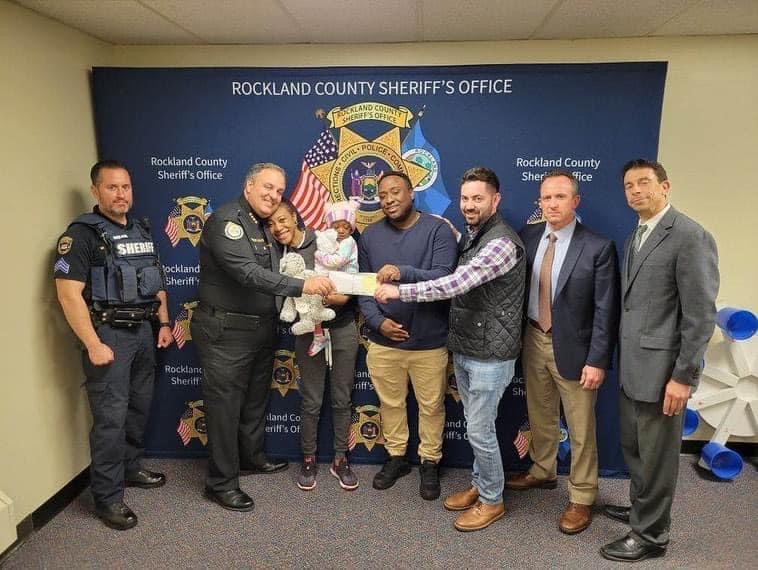 Assemblyman Lawler and Sheriff Falco presented 2-year old Jhanaè Fairclough and her parents Kirk and Jodi Ann with the proceeds raised from the recent Meatball Contest hosted by the Blauvelt Sons of Italy. Assemblyman Lawler won the contest defeating Sheriff Falco for best meatballs.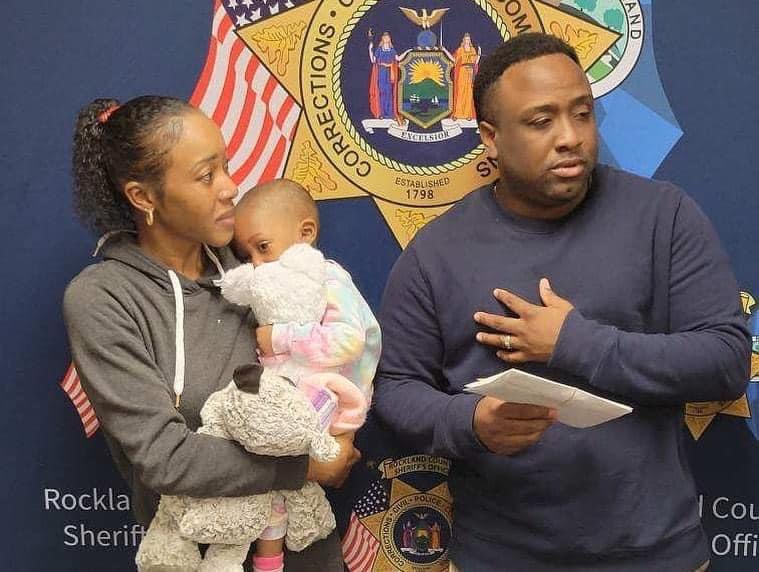 The $7,000 will help the family cover some of Jhanaè's medical expenses.
Our best wishes to the Fairclough family!