Gale Pisha Named 2021 County Executive's Outstanding Environmental Volunteer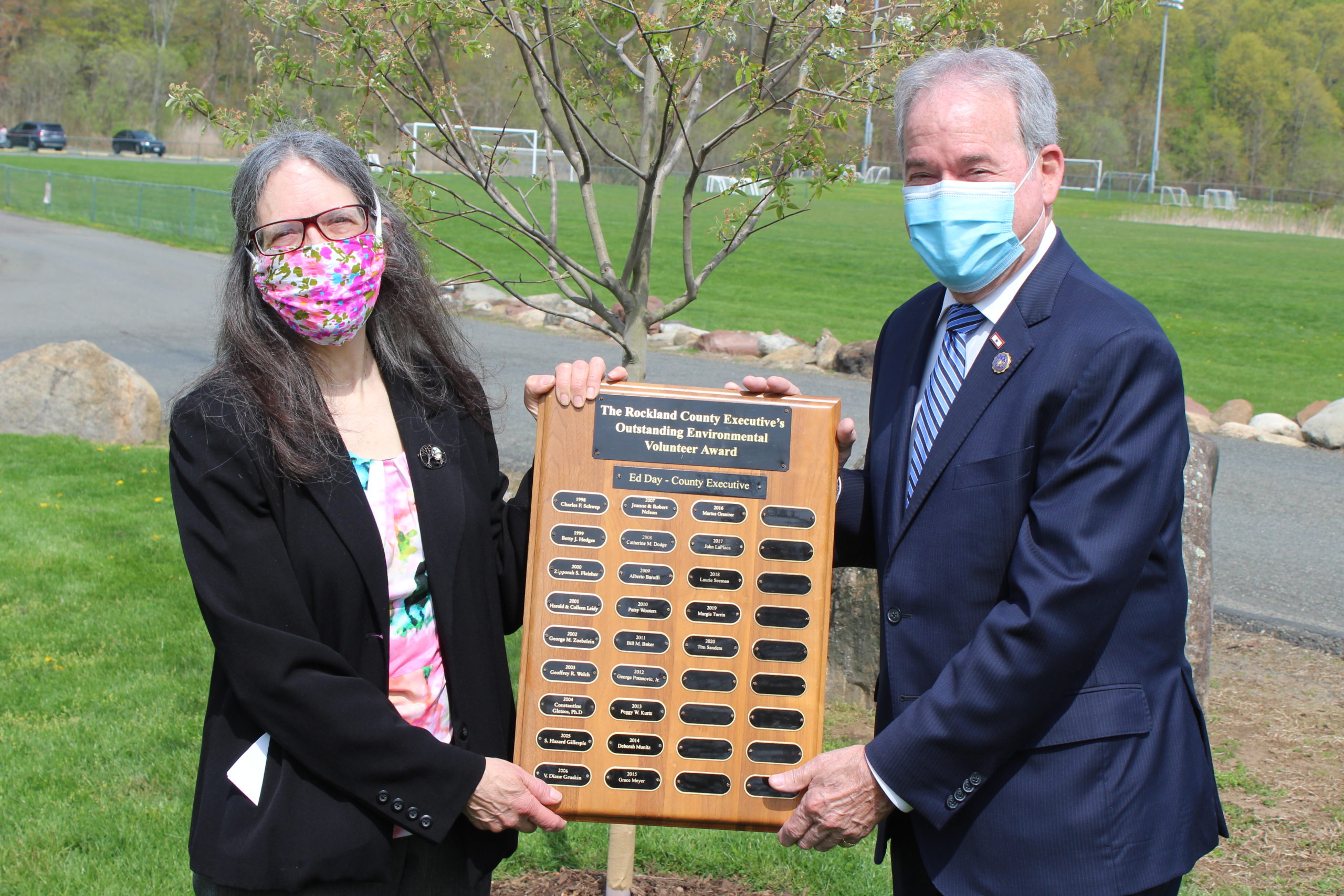 NEW CITY, NY – County Executive Ed Day and the Division of Environmental Resources presented the 24th County Executive's Outstanding Environmental Volunteer Award to Nanuet resident Gale Pisha during a ceremony at Kennedy Dells County Park in New City.
"While we have faced many challenges this year, one of the unexpected benefits of our situation is that many more residents are exploring our county parks and other natural environments that they may not have taken the time to visit in the past," said County Executive Ed Day. "This year's winner, Gale Pisha, has adapted to our challenges with 'virtual hikes' and 'campfires.'"
The virtual events developed by Gale events have seen dozens of participants join together online after a day of safe and socially distant hikes to share experiences, tips on places to explore and foster a deeper connection to each other and to nature.
"Gale's leadership was instrumental in defeating the proposed desalinization plant in Haverstraw that would have taken drinking water from the Hudson River. More recently she has served as Co-Chair of the Legislative Committee of the Sierra Club Atlantic Chapter where she focuses on reviewing new legislation and helps to set statewide priorities for the 54,000-member group," said County Executive Day. "And while Gale is deeply involved in statewide issues, she takes that experience and knowledge and applies it here at home."
A serviceberry tree was planted in her honor at Kennedy Dells County Park.
Outstanding Environmental Volunteer Award Winner Gale Pisha spoke to the connection between the environment and all major sectors of life urging that, "we as officials, activists, and citizens must keep in mind the environmental relationships to everything else both in our personal lives and societal decisions as we act each day."
Legislator Harriet Cornell, Chairwoman of the Environmental Committee of the Rockland County Legislature presented Gale with a Distinguished Service Award and said, "Gale epitomizes the best and most dedicated of community volunteers and has a wonderful sense of humor as well. She lives and breathes environmental stewardship, with never a thought of public recognition for herself. What an honor to know and applaud her!"
"Gale is known for her patience and willingness to listen to every viewpoint, even with the most complicated and murky situations. Rockland and all of New York State are extremely lucky to have a leader and advocate like Gale Pisha watching out for our natural environment. And so, on behalf of the people of Rockland, and the future generations of Rocklanders to come, I thank you for your dedication and hard work preserving and protecting this County," concluded County Executive Day.
Services for Clarkstown North Student Crash Victim Wednesday & Thursday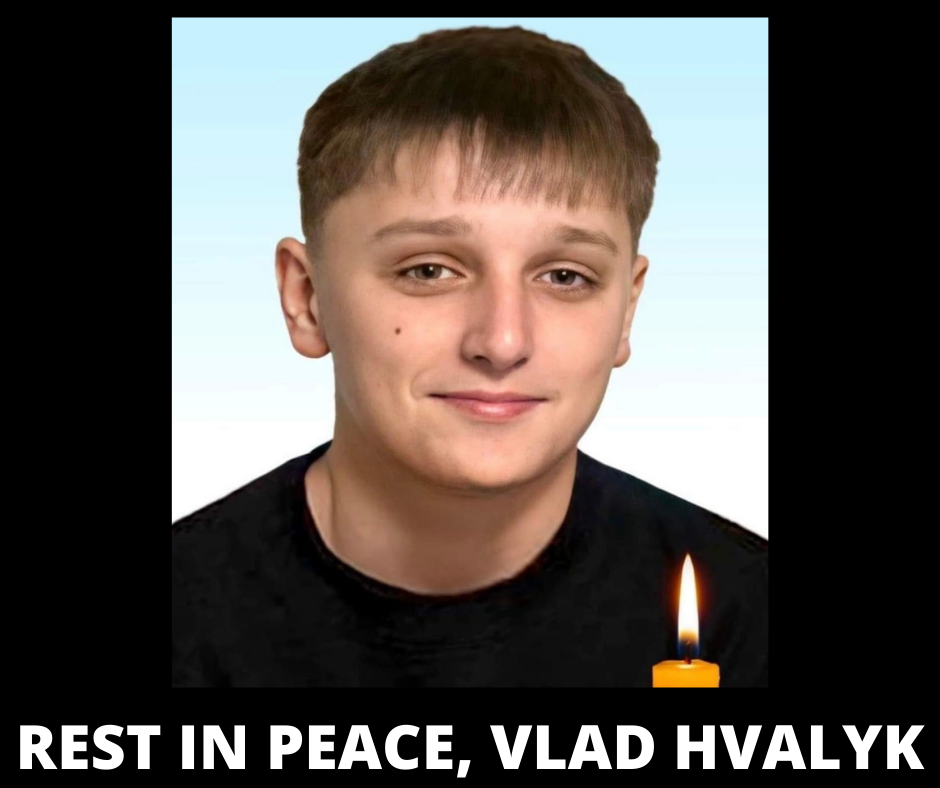 NEW CITY, NY – Today, family and friends are gathering to say a final goodbye to Clarkstown North High School junior Vlad Hvalyk.
Visiting hours are today (Wednesday) at 4 p.m. at Michael J Higgins Funeral Home in New City. The funeral is Thursday in Spring Valley.
The 16-year-old died last Thursday after he was a passenger in car that crashed on Congers Road in New City.
The alleged drunk driver, 18-year-old Alan Mendoza, is facing a handful of felonies, including aggravated vehicular homicide and second-degree manslaughter.
A GoFundMe to pay for funeral expenses and medical costs has raised more than $55,000.
New City Crash Victim Identified, GoFundMe Created to Support Family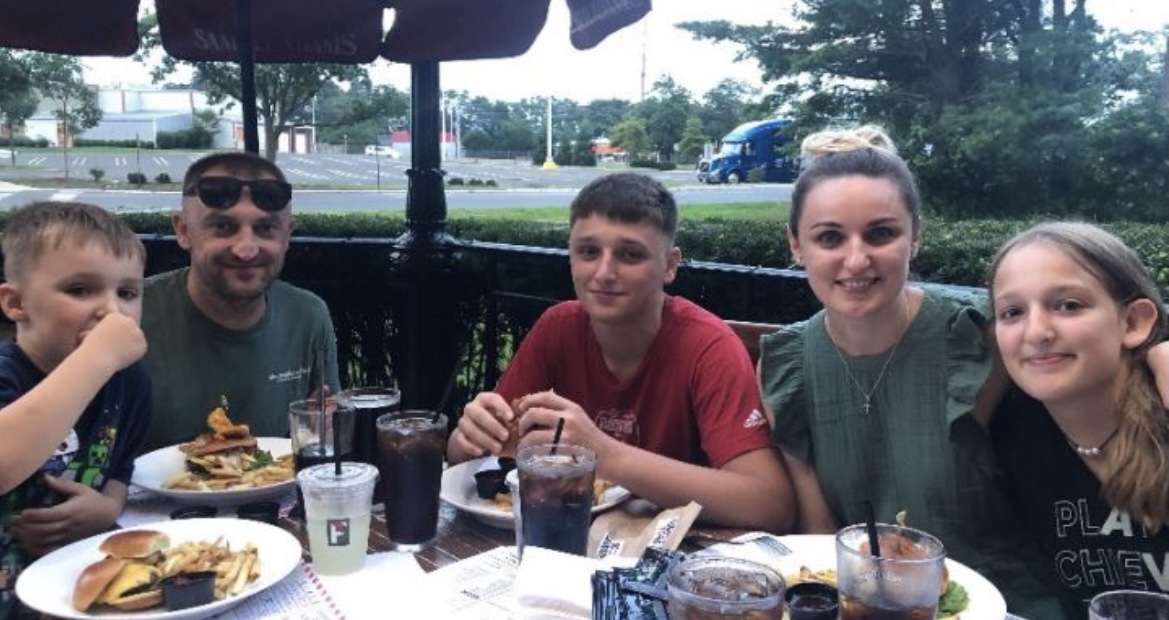 New City, NY –  In a letter to the school district, Superintendent Marty Cox released the identify of the Clarkstown North High School student who passed following Thursday's accident in New City. Vlad Hvalyk was in his year at Junior at Clarkstown North High School and just a month shy of his 17th birthday. A GoFundMe has been created to support the family of Clarkstown North High School Junior Vlad Hvalyk who tragically passed away on Thursday, May 6th, 2021 in a car accident on Congers Road in New City.
LINK TO THE GOFUNDME HERE.
Vlad was only 16 years old when he was the passenger in a car to a drunk driver on the night of May 6, 2021. He suffered many injuries and experienced an immense amount of trauma. He had undergone a surgery that sadly could not save him. Unfortunately, Vlad passed away on May 7, 2021 just a month before his 17th birthday.
Vlad's memory and life will be survived by his parents, sister, brother and friends. Vlad was extremely loved and no words can explain the hurt we are all feeling. All donations and proceeds will go to Vlad's medical bills and funeral costs. Thank you.
We have been told that this is a verified GoFundMe account with all funds raised going directly to the family.
(Information and photos via GoFundMe)
You can read more details about the accident here.