Flowers Adorn Cpl. Megan Leavey and K9 Rex Statue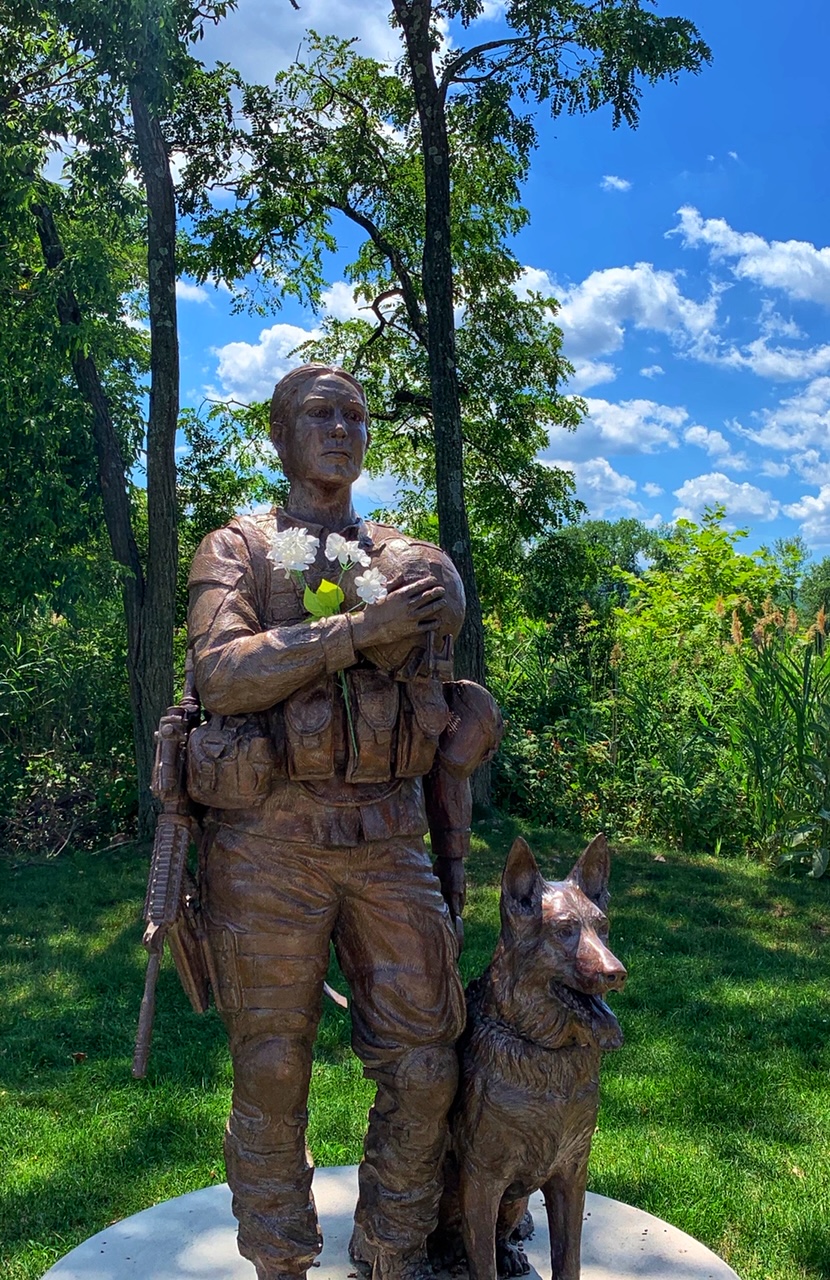 HAVERSTRAW, NY –  Megan Leavey and K9 Rex Statue at the Rockland County Gulf War/War on Terror Monument at Haverstraw Bay Park.
Huge shoutout to the individual who put flowers in Cpl. Megan Leavey's hand.
Cpl. Megan Leavey of Valley Cottage and German shepherd Sgt. Rex were wounded by a roadside bomb in Iraq in 2006. They spent two six-month tours together and completed more than 100 missions.
The story of their service and Leavey's fight to keep Rex after returning to the U.S. was told in a 2017 movie starring Kate Mara as Leavey. She successfully battled military red tape to bring home Rex, who passed away in December 2012.
We also recommend visiting the Rockland County Gulf War/War on Terror Monument located at 21 Gagan Road, Haverstraw. It is in honor of all those who served in the Gulf War and the War on Terror, and for those Rockland County residents that made the ultimate sacrifice for their country.
Please comment if you know who decorated the statue and we would love to give them credit.
(Photo taken July 21, 2020.) 🇺🇸
Officially Fall at Town Hall in Stony Point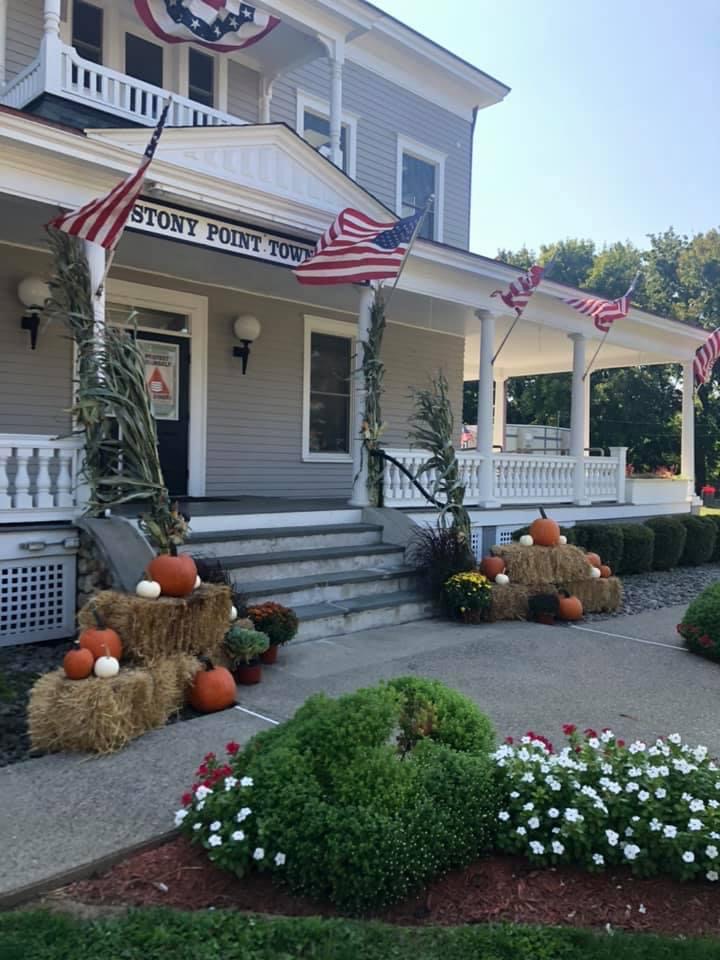 STONY POINT, NY – The Town of Stony Point has been officially decorated from Fall. The following photo was posted on social media by Stony Point Supervisor Jim Monaghan.
WRCR to Broadcast Nanuet Concert Live Featuring 80's Icon Tiffany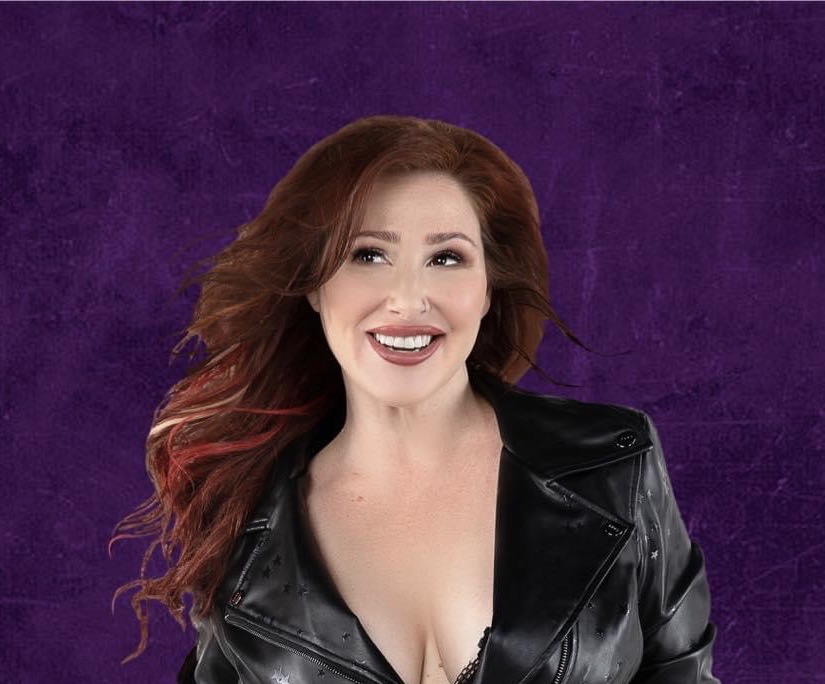 NANUET, NY – WRCR AM 1700, Rockland's broadcast leader, is bringing listeners a special, free concert Saturday, September 26th, live from the Dawg House in Nanuet, NY, featuring 80's Pop Superstar Tiffany.
She will perform her smash hit, "I Think We're Alone Now" and other iconic songs. The show will be MC'd by WRCR's own "Bryant Avenue" Bob Trivero, the host of "The Doo Wop Dream Machine." A portion of Dawg House sales from Saturday night will be donated to the Nanuet Junior Chamber of Commerce to support their efforts towards the betterment of our community.
"This is our way of saying thank you to the community for making us #1 in Rockland County. We want to thank WRCR Radio, the Doo-Wop Dream Machine and "Bryant Avenue" Bob Trivero for simulcasting this event and being our partner in this concert," said Jimmy Barracato, The Dawg House.
"We enjoy bringing great local programming to our listeners. As the COVID restrictions start to ease and we start to get a handle on coronavirus, we expect to be out in the community more often, bringing the sounds of Rockland to our audience," said Dr. Alexander Medakovich, President of Alexander Broadcasting, Inc.
The socially-distanced concert is Saturday, September 26th at 7:00 PM at the Dawg House in Nanuet. The Dawg House is located at the Rockland Plaza Mall, at the corner of Route 59 and Middletown Road. The event is sponsored by the Nanuet Chamber of Commerce and the Xtreme 4 Low Jeep Club. For more information visit https://dawghousenanuet.com/