HILLCREST, NY – Firefighters extracted a suspected drunk driver after rollover accident in Hillcrest on October 10, 2020 at approximately 11:40pm, Ramapo PD responded to Pennington Way in the Village of New Hempstead for a motor vehicle crash in which one of the vehicles was overturned and the driver was pinned inside.
A 2005 Mercedes Benz operated by a 44-year-old male was traveling southbound on Pennington Way when it crossed the lane of travel and struck a 1996 Toyota traveling northbound. The Mercedes then rolled over and came to rest on the driver's side of the vehicle.
Hillcrest FD quickly went to work to stabilize the vehicle before using the Rhyno Windshield Cutter to remove the windshield to free the driver. Once the driver was freed, the crews of 6-Squad and 6-Rescue had to use speedy-dry for the fluids that spilled onto the roadway as a result of the accident.
The Driver was treated by Spring Hill Ambulance and Rockland Paramedics for minor injuries and was transported to Nyack Hospital for evaluation.
He was arrested for Driving While Intoxicated by the Ramapo Police Department.
On Scene – Avrumy Biston
VIDEO: Nyack Fatal Shooting Press Conference at Orangetown Town Hall
Victim in Sunday's Fatal Shooting in Nyack has been Identified, Suspect Charged with Murder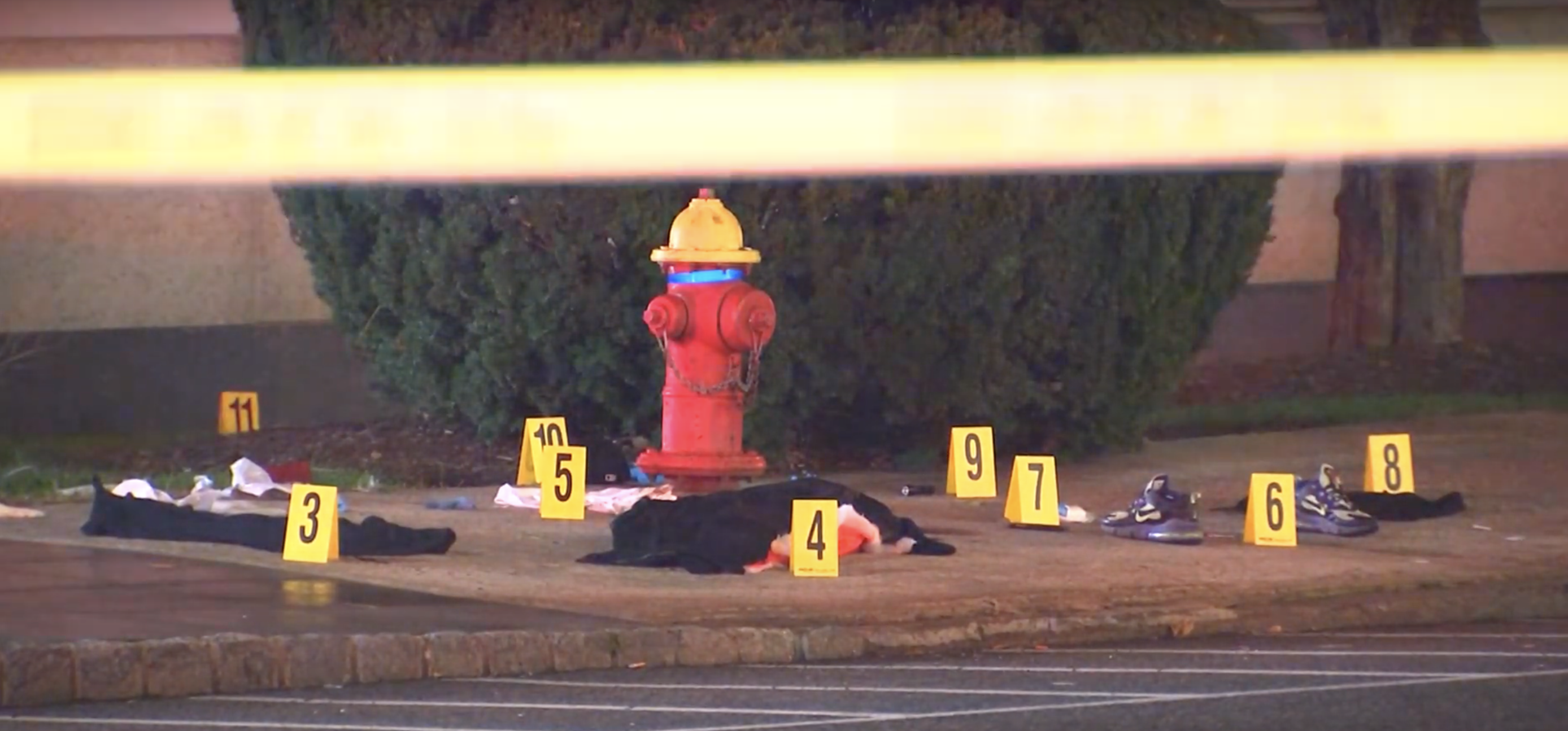 NYACK, NY – Rockland County District Attorney Tom Walsh announced that Wendy Jean, 26, of South Nyack, NY, was arraigned today on murder charges stemming from yesterday's shooting death of Gregory Dubuisson, 35, of Nyack, NY.
On November 22, 2020 at approximately 7:08 pm, the Orangetown Police Department responded to a shots fired call at the corner of Main St. and Franklin Ave. The victim, Gregory Dubuisson, was struck multiple times by gunfire. He later succumbed to his injuries at Nyack Hospital. The defendant, Wendy Jean, was located and taken into custody shortly after the shooting. The alleged murder weapon, a .357 handgun, was retrieved and processed. Jean was processed and charged with the following crimes:
Murder in the Second Degree (Class A-II Felony)
Criminal Possession of a Weapon in the 2nd Degree (Class C Felony)
"Last night Rockland experienced yet another senseless act of violence that claimed the life of Gregory Dubuisson. Our prayers go out to his family and friends. These cowardly acts committed by criminals must be prosecuted to the fullest extent. Thankfully the men and women of the Orangetown Police Department did amazing police work and apprehended the suspect swiftly," said Rockland County District Attorney Tom Walsh.
The defendant, Wendy Jean, was remanded to county jail after a virtual arraignment presided over by Village of Nyack Justice Robert Knoebel. Executive Assistant District Attorney Kathleen Devlin is prosecuting the case.