FDNY FF and North Rockland HS Graduate Dennis Farrell Laid to Rest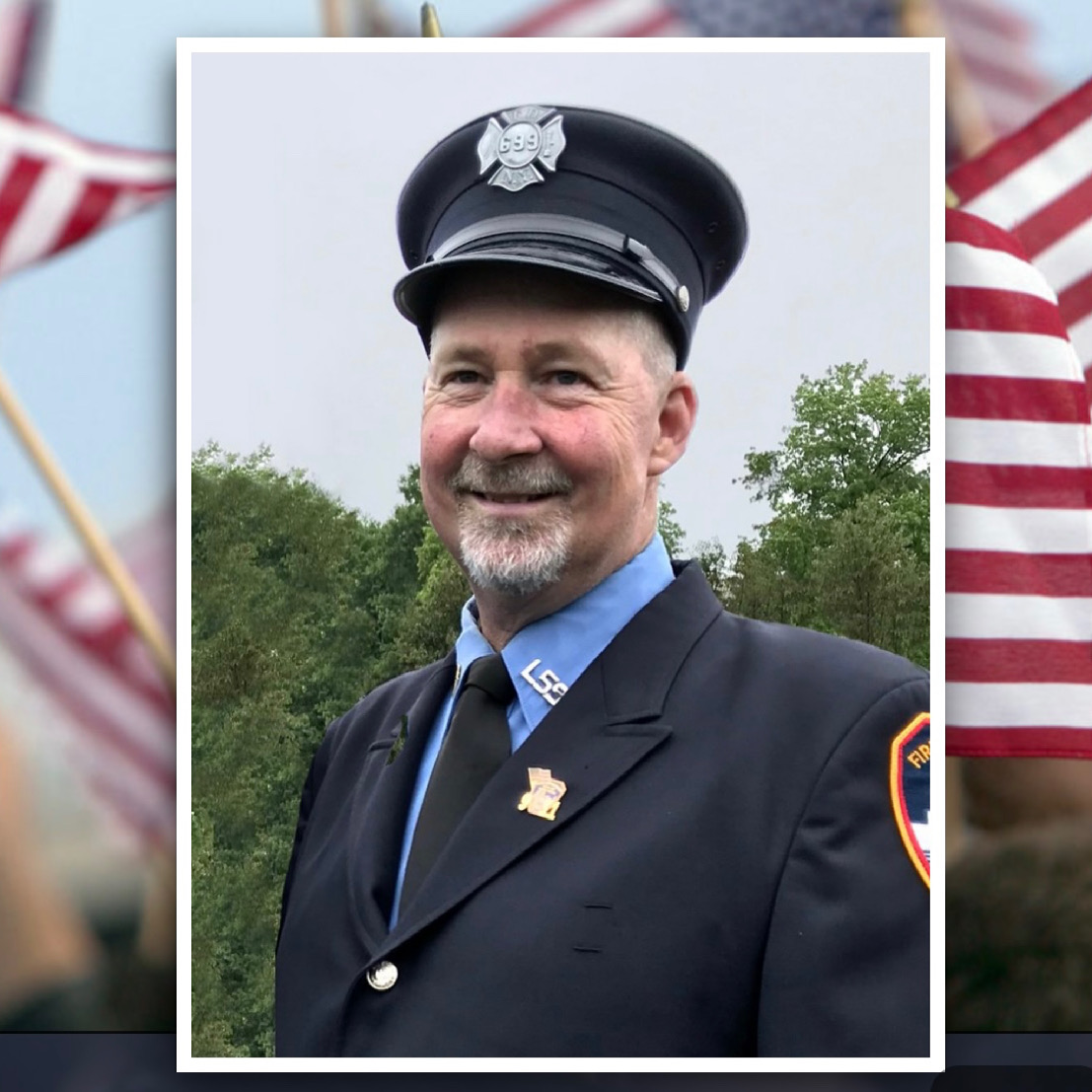 Today, FDNY FF and North Rockland HS graduate Dennis Farrell was laid to rest.
Farrell passed away on February 23, 2021 after a long battle with WTC illness on Tuesday February 23, 2021.
OBITUARY – Dennis A Farrell, 58, of Walden, NY, passed away peacefully with his family by his side on February 23. He was born on November 12, 1962 to Ray and Carole (Loomer) Farrell. He was a graduate of North Rockland High School "Class of 1980." Dennis then attended St Thomas Aquinas College and later received a nursing degree from Orange County Community College. He was a New York City Correctional Officer before entering the FDNY in 1990. His career as a FDNY firefighter was with Ladder Company 59 until his retirement in June 2002.
Dennis is survived by his wife, Lori Farrell, parents, Ray and Carole Farrell, children, Amy (Mike) Quinn, Dennis Farrell, Todd and Michael Sutherland, grandchildren, Declan, Brigid, Garrett Quinn, Ava and Cameron Sutherland, and brothers Ray (Eileen), Mike (Marta) and Andy, nieces, Suzanne, Betsy, Kathleen, Kelsey and Colleen Farrell. He was predeceased by his brother and "Irish twin" David G. Farrell. Dennis was an adoring son, husband, father, brother and "Grumpa".
He was a gentle, kind, generous, loving and fun filled man who lived everyday to the fullest. He loved cooking, fishing, hunting, camping, and spending time with family and friends. He spent his life in service to others and was involved in many fundraising events. He will be missed beyond measure.
We will #neverforget Dennis Farrell
VIDEO: Heroes Homecoming for Injured Valley Cottage Firefighter
Police Investigating Fatal Accident on Route 303 in Blauvelt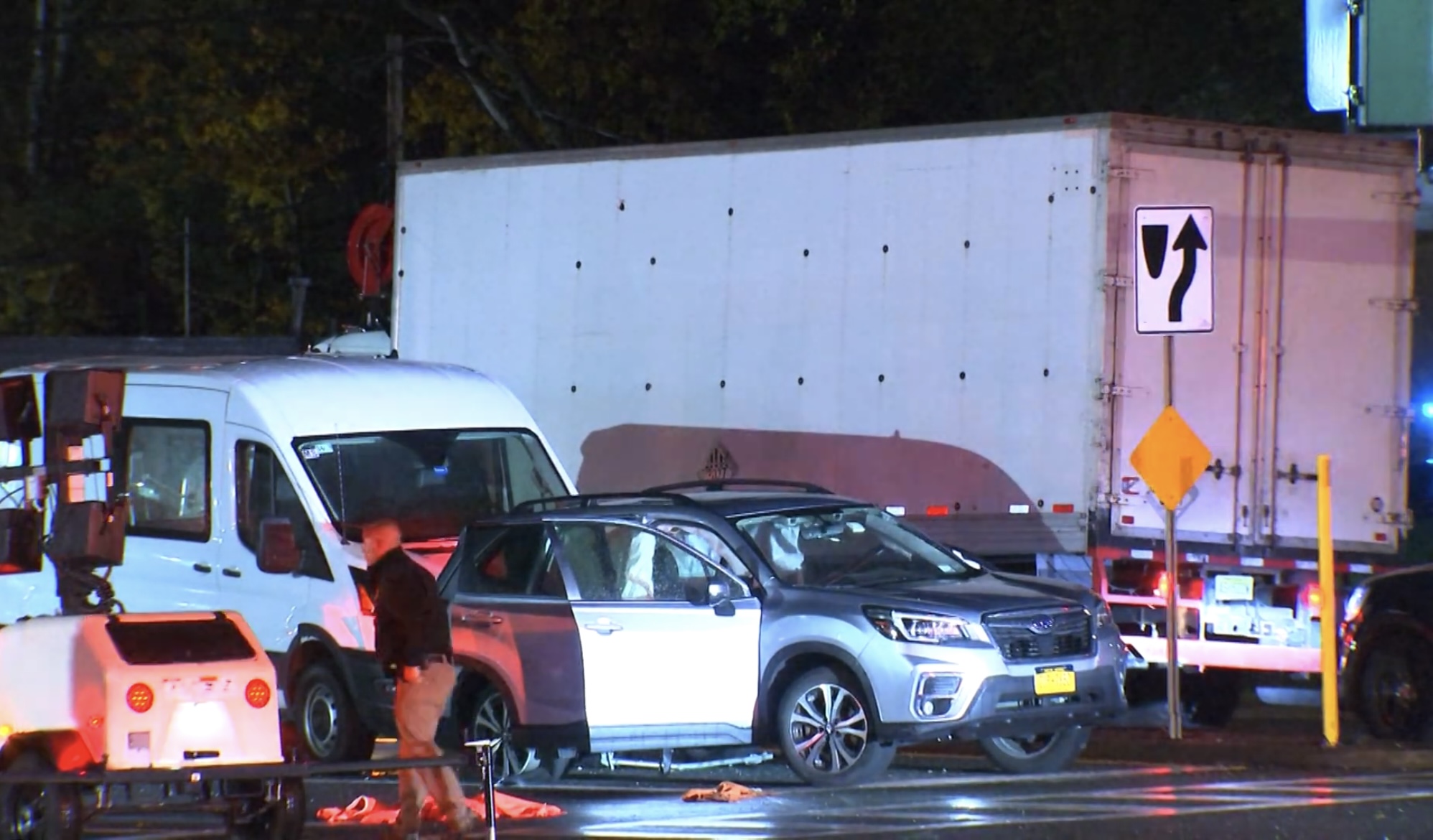 BLAUVELT, NY – On Monday November 15, 2021, at approximately 5:03PM, the Orangetown Police responded to a report of a Motor Vehicle Collision at the intersection of State Route 303 and East Erie Street in the Hamlet of Blauvelt, N.Y.
VIDEO
A 2005 Mack commercial box truck operated by Andrew Roe, 29, of Middletown, NY was traveling northbound on Route 303. A 2019 Subaru Forester, operated by Seymour Whynman, 83, of Blauvelt, NY was traveling westbound on E. Erie Street. A collision occurred at the intersection and the Subaru Forrester subsequently collided with a 2020 ford transit van in the southbound left only turn lane of Route 303. Mr. Whynmn and a female passenger were transported to Nyack Hospital by South Orangetown Ambulance Corps.
It is with deep sadness we report the passing of Seymour Whynman.
This accident is currently being investigated by the Orangetown Police Accident Investigation team. Police are asking anyone who may have witnessed the collision or anyone who may have additional information to contact the Orangetown Police Department at 845-0359-3700.
Photo credit – Rockland Video