Fatal Motorcycle Accident in Pearl River, Police Identify Victim from Clarkstown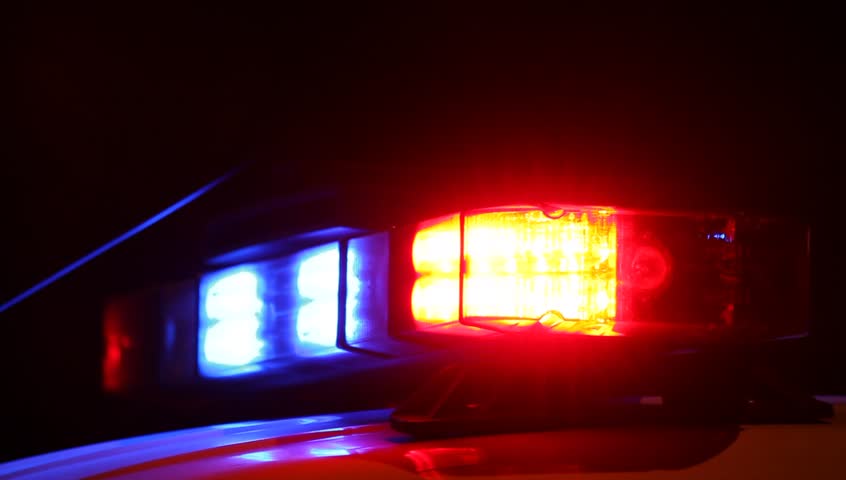 PEARL RIVER, NY – On Monday, October 11, 2021 at approximately 10:45pm the Orangetown Police Department responded to a motor vehicle collision involving a motorcycle in Pearl River.
A 2005 Kawaski ZX636 motorcycle was traveling north bound on Route 304 north of Hill Side Avenue, left the roadway and struck the guide rail, according to police. (Press release below)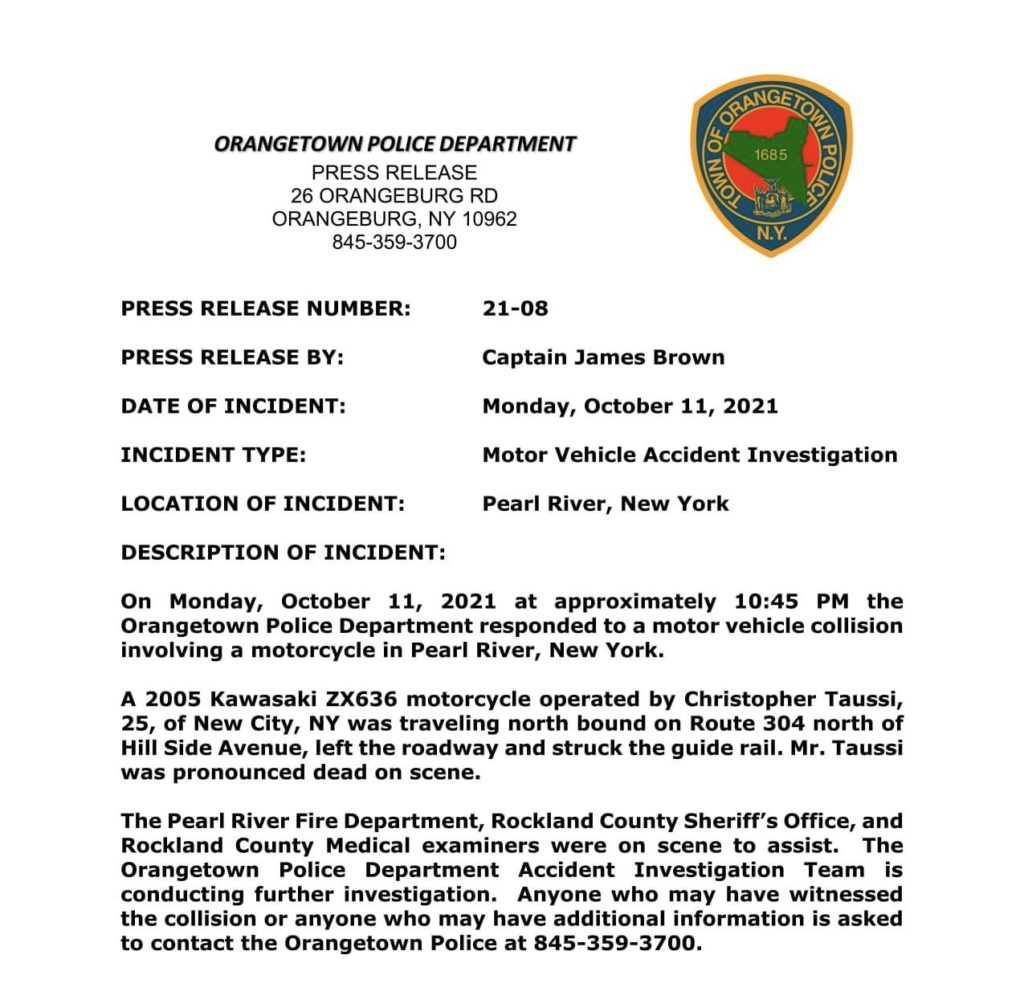 Police have identified the victim as Christopher Taussi, 25-years-old of New City, New York.
The Orangetown Police Department is asking anyone who may have witnessed the accident or have any additional information to contact 845-359-3700.
Our deepest condolences to the family and friends of Taussi. We will update this article with any GoFundMe fundraiser.
VIDEO: Heroes Homecoming for Injured Valley Cottage Firefighter
Police Investigating Fatal Accident on Route 303 in Blauvelt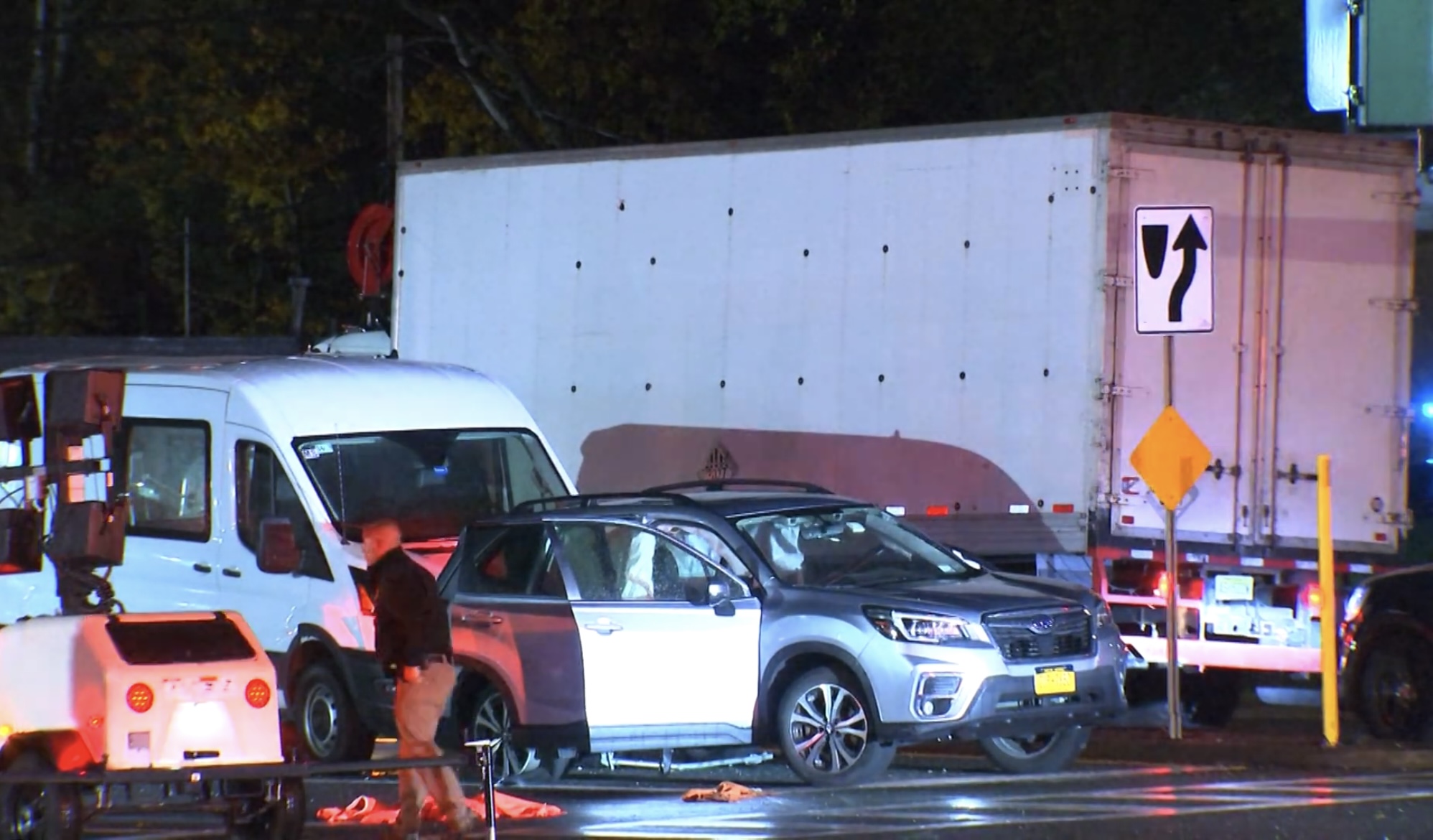 BLAUVELT, NY – On Monday November 15, 2021, at approximately 5:03PM, the Orangetown Police responded to a report of a Motor Vehicle Collision at the intersection of State Route 303 and East Erie Street in the Hamlet of Blauvelt, N.Y.
VIDEO
A 2005 Mack commercial box truck operated by Andrew Roe, 29, of Middletown, NY was traveling northbound on Route 303. A 2019 Subaru Forester, operated by Seymour Whynman, 83, of Blauvelt, NY was traveling westbound on E. Erie Street. A collision occurred at the intersection and the Subaru Forrester subsequently collided with a 2020 ford transit van in the southbound left only turn lane of Route 303. Mr. Whynmn and a female passenger were transported to Nyack Hospital by South Orangetown Ambulance Corps.
It is with deep sadness we report the passing of Seymour Whynman.
This accident is currently being investigated by the Orangetown Police Accident Investigation team. Police are asking anyone who may have witnessed the collision or anyone who may have additional information to contact the Orangetown Police Department at 845-0359-3700.
Photo credit – Rockland Video