Fatal Motorcycle Accident in Nanuet on Saturday Night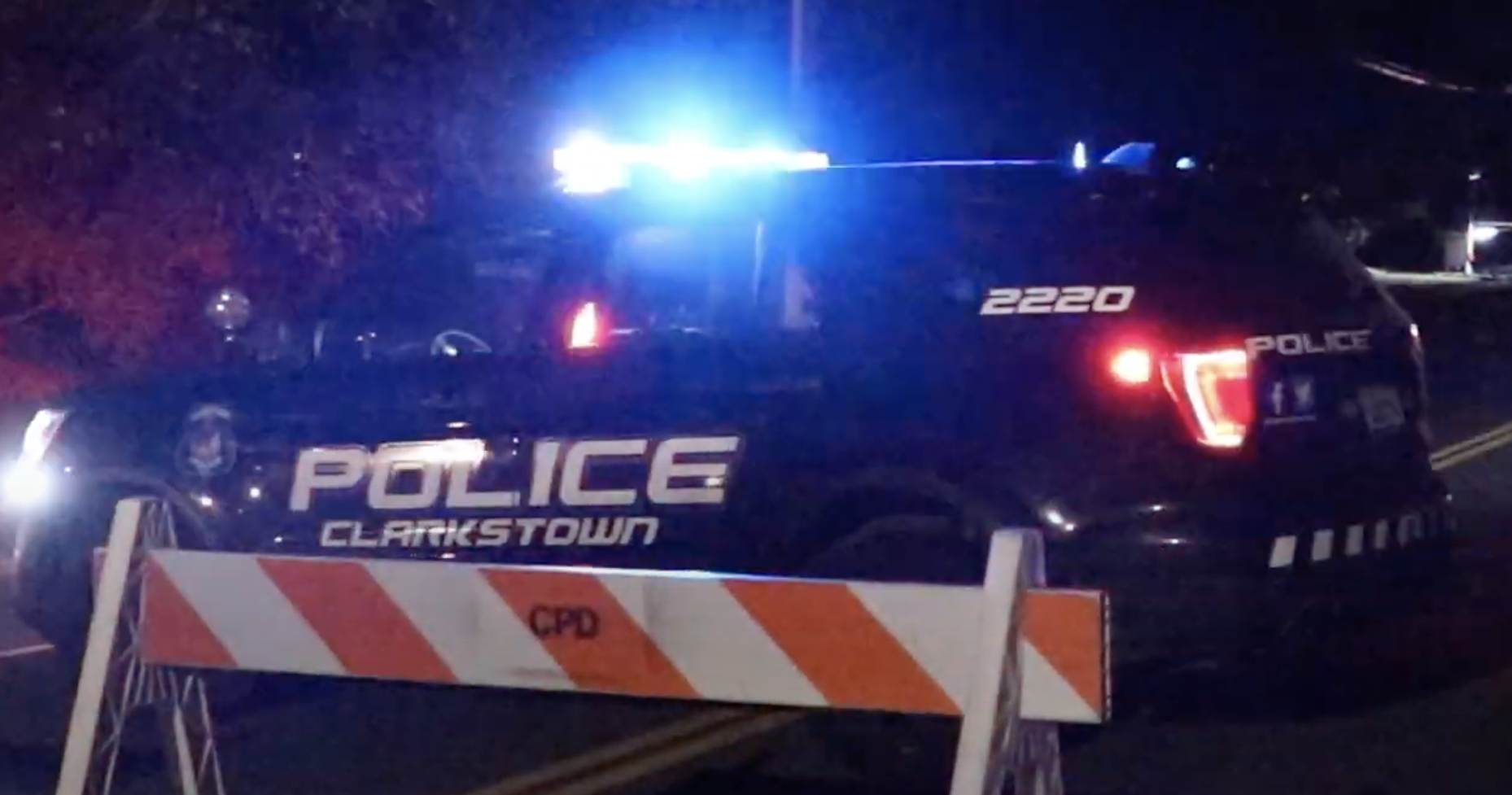 NANUET, NY – At approximately 11:05 pm on Saturday, November 7, 2020, the Clarkstown Police Department responded to reports of a motorcycle accident in the area of West Nyack Rd. and Rt. 304, in Nanuet.
As officers arrived on scene they observed an injured male and a motorcycle laying in the roadway. Officers along with the Nanuet Ambulance Corp. and Rockland Paramedics began rendering aid to the injured individual. Nanuet Ambulance transported the injured male to Nyack Hospital, where he was pronounced deceased. The deceased male, 36, was reportedly operating a motorcycle traveling northbound on Rt. 304, when he struck another motorcycle in the rear causing both operators to lose control. The operator whose motorcycle was struck declined any medical treatment. The identification of the deceased is being withheld pending notification to his family.
The roadway was closed for several hours overnight, while the accident was being investigated by the Clarkstown Police Accident Investigation Unit. If anyone who may have witnessed the accident or has information is asked to call the Clarkstown Police Department at (845)639-5800.
Assemblyman Schmitt Presents State Assembly Proclamation to Heroic Stony Point Police Officers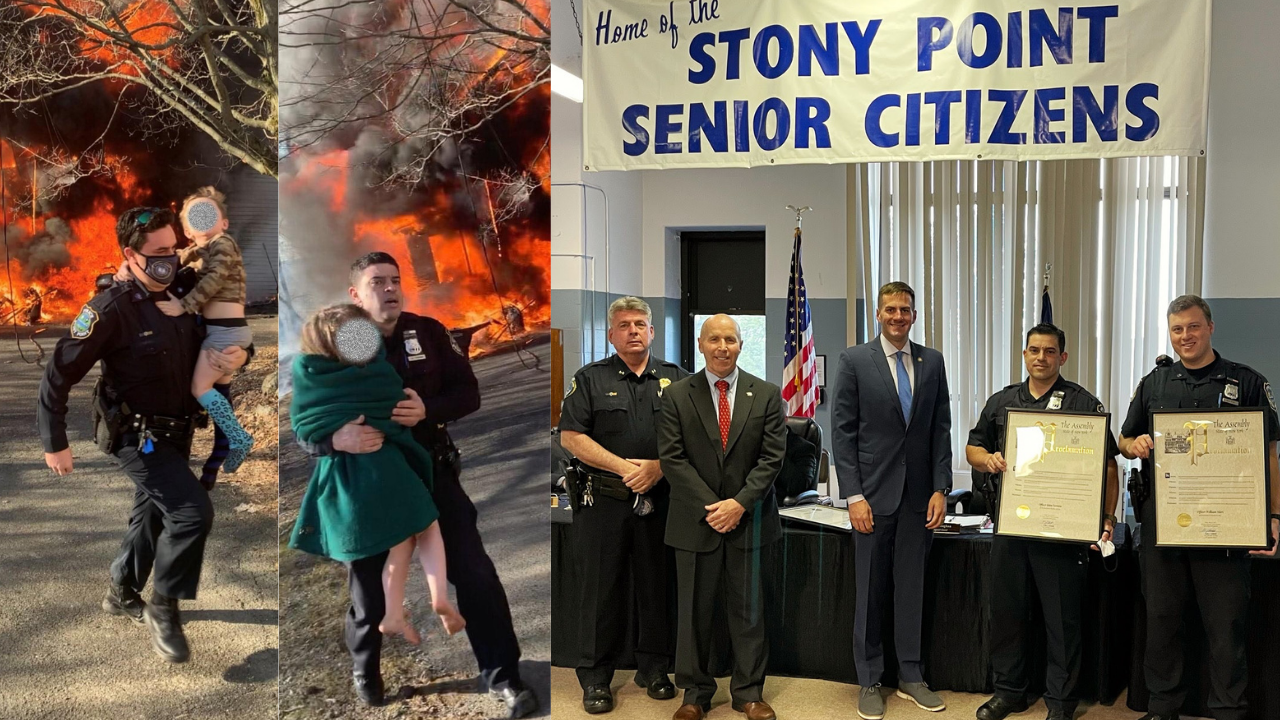 STONY POINT, NY – Assemblyman Colin J. Schmitt (Stony Point) joined by Stony Point Town Supervisor Jim Monaghan recognized three Stony Point Police Officers; Vincent Agovino, John Ferrara, and William Mari.
They were formally presented with a New York State Assembly Proclamation, by Assemblyman Schmitt, for their heroic efforts in March when they ran into a burning house to save the lives of children who were inside. (Photos at the end of the video)
Video of the ceremony below.
Each of these police officers received their own official Proclamations at the Stony Point Town Board meeting on, May 11, 2021, detailing their service of honor, courage, and personal sacrifice.
Supervisor Jim Monaghan, "Officers Vincent Agovino, John Ferrara, and William Mari are heroes. Their actions saved the lives of local residents and represent the very best of our local police department and it is great that Assemblyman Colin Schmitt joined the town board during police week to honor them."
Assemblyman Colin J. Schmitt stated, "Today and every day we should be thanking law enforcement who put their lives on the line to protect our families and communities. Police Officers Vincent Agovino, John Ferrara, and William Mari are prime examples of what the badge stands for; honor. courage, sacrifice, and selfless service. These heroes were just doing their jobs, not looking for recognition, but they deserve this honor today. I am proud to officially recognize the heroes that live amongst us and thank them for their service."
Video via Stony Point Facebook Live Stream – rocklandreport.com
VIDEO: Stony Point Supervisor Monaghan Announces Retirement of Chief Brian Moore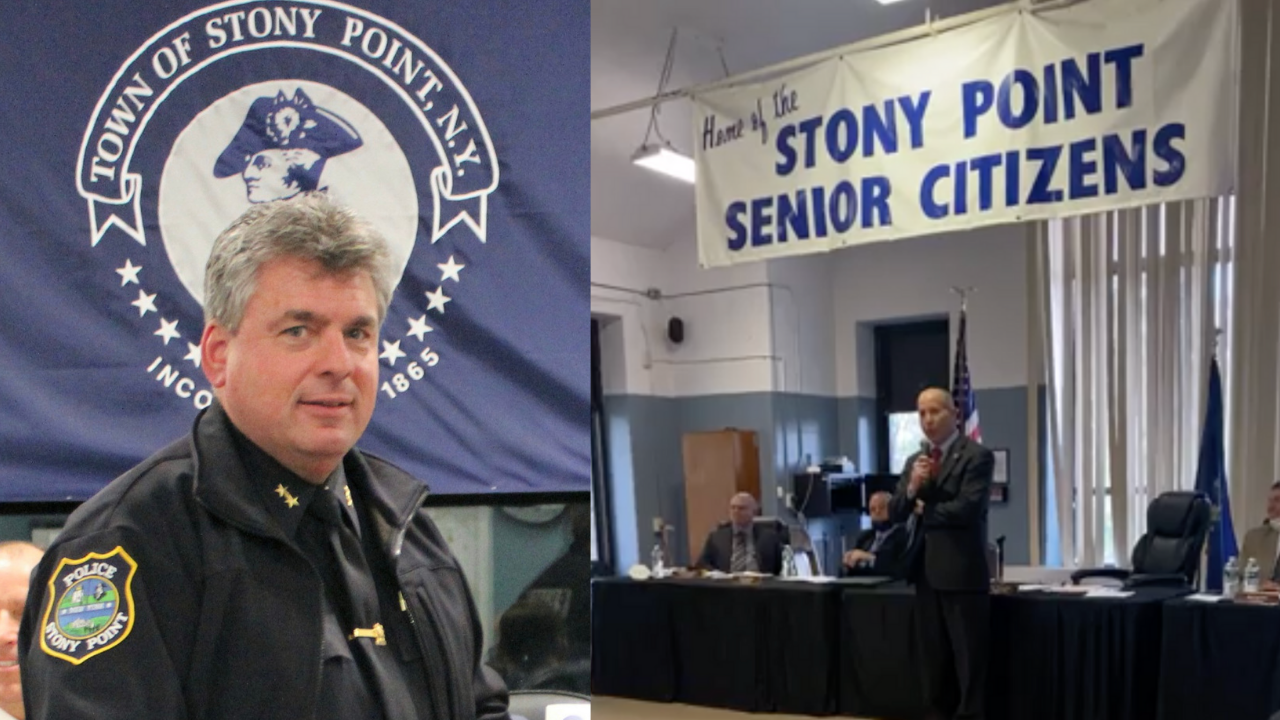 At the April 11, 2021 Stony Point Town Board Meeting, Supervisor Jim Monaghan announced that Police Chief Brian Moore was retiring.
Moore has been an officer with the Stony Point Police Department for forty-one years.