Fatal Accident in West Nyack, Victim Identified as 2021 Spring Valley HS Graduate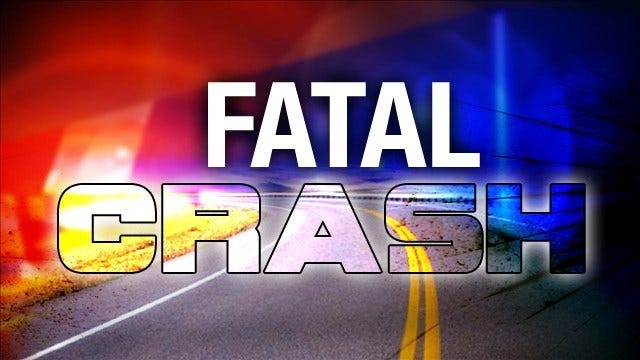 WEST NYACK, NY – On August 15, 2021, at approximately 7:47 a.m., State Police responded to a serious personal injury crash on I-87 northbound, in the town of Clarkstown, Rockland County.A preliminary investigation determined a 2015 Honda Accord, operated by Alon M. Forbes, 18, of Bronx, NY, was traveling northbound in the area of mile marker 18.7, when he struck the rear of a 2016 Subaru Outback. The Honda continued off the right shoulder, through the guide rail, and came to rest down a 40-foot embankment.
Forbes was transported to Nyack Hospital for minor injuries and has since been released. The Honda's front seat passenger, Ashawn Duncan, 18, of Spring Valley, NY, was transported to Nyack Hospital for serious injuries and is currently in critical condition. Back seat passengers, Jasear Hill, 19, or Brooklyn, NY, and Anthony Oranvil, 18, of New City, NY, were both transported to Nyack Hospital for minor injuries and released. A third back seat passenger, Rashid K. Hopson, 19, of Spring Valley, NY, suffered fatal injuries and was pronounced deceased at the scene by the Rockland County Medical Examiner.
The driver of the Subaru, Terri L. Kugler, 59, of Hawthorne, NJ, was not injured.
Troopers were assisted at the scene by Clarkstown Police Department and West Nyack Fire Department, Troop F BCI and CRU (Collision Reconstruction Unit), as well as Thruway Maintenance. The crash remains under investigation at this time.
Authorities say the person was thrown from their vehicle before being found underneath it by rescuers. Two people are in critical condition and two others suffered minor injuries. The cause of the crash is not clear, according to News 12.
The victim of the accident has been identified as Rashid Hopson. He was a Spring Valley High School Class of 2021 football player and graduate.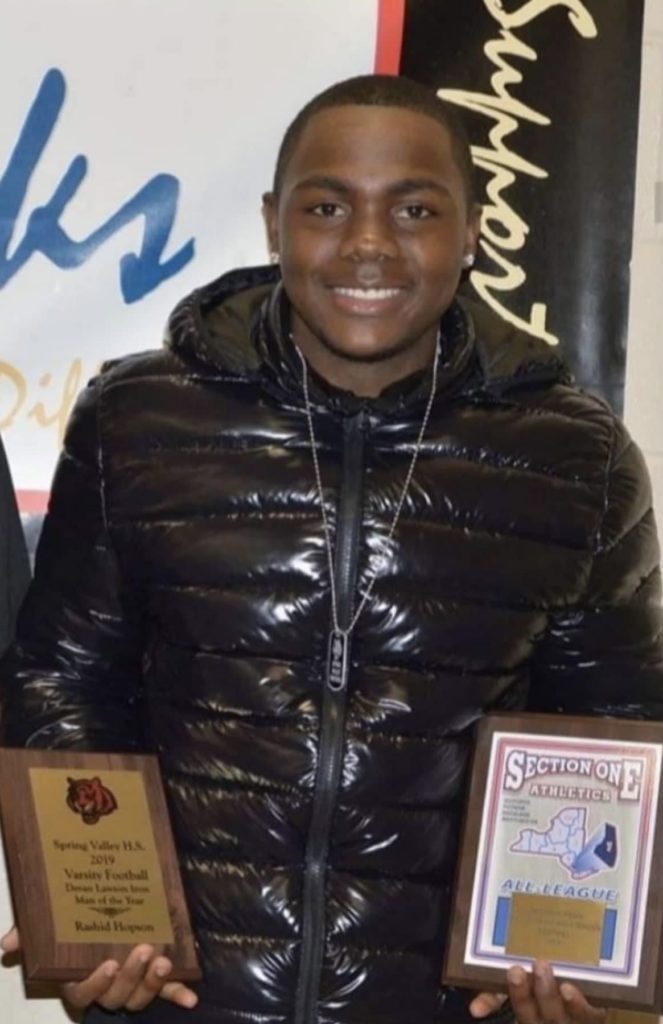 Grief Counseling will be provided at Spring Valley High School Today, Monday, August 16, 2021, from 8:00 AM – 12:00 PM.
Rockland County PBA Endorse Diviny and Donohue for Orangetown Town Council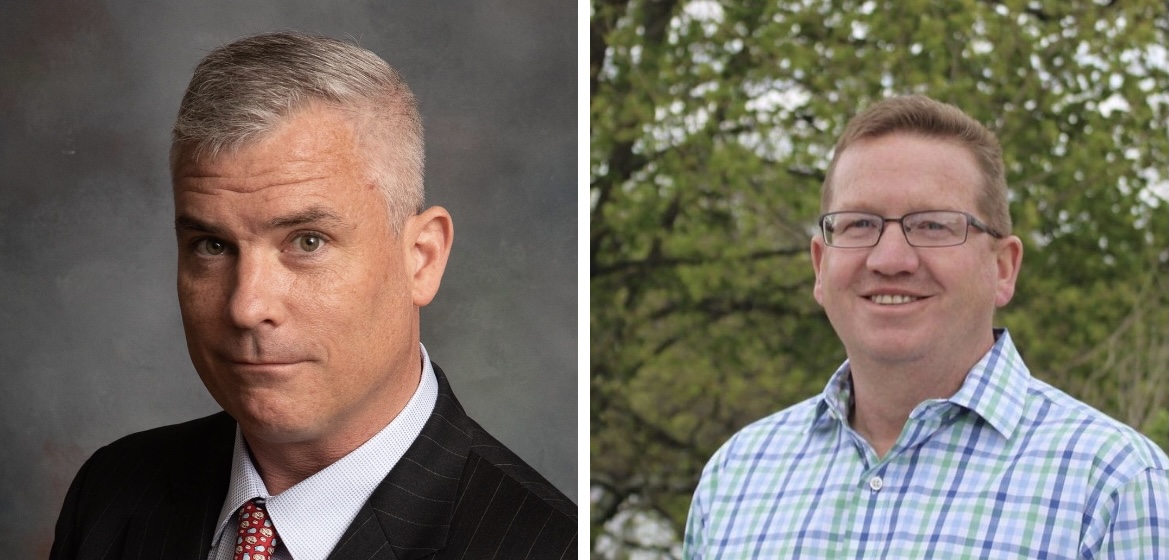 ORANGETOWN, NY – Rockland County PBA announces the endorsement of Tom Diviny and Brian Donohue for Orangetown Town Council.
"Your commitment to the law enforcement community is well recognized and we believe you are well qualified to serve the people of the Town of Orangetown. We look forward to continuing to work with you towards the same goal of a safer Town of Orangetown." said Rockland County PBA President Larry Ayers.
First Elected in 2009, Tom Diviny is a lifelong Orangetown resident and a 1988 graduate of Pearl River High School. He is a small business owner, married his wife Joy, another lifelong Orangetown resident, and Pearl River High School graduate, in 2006. Tom and Joy live in Pearl River with their two children, Addison and Finn. Tom's brother Tim, sisters Ellen and Tara, and mother Grace, all live in Rockland.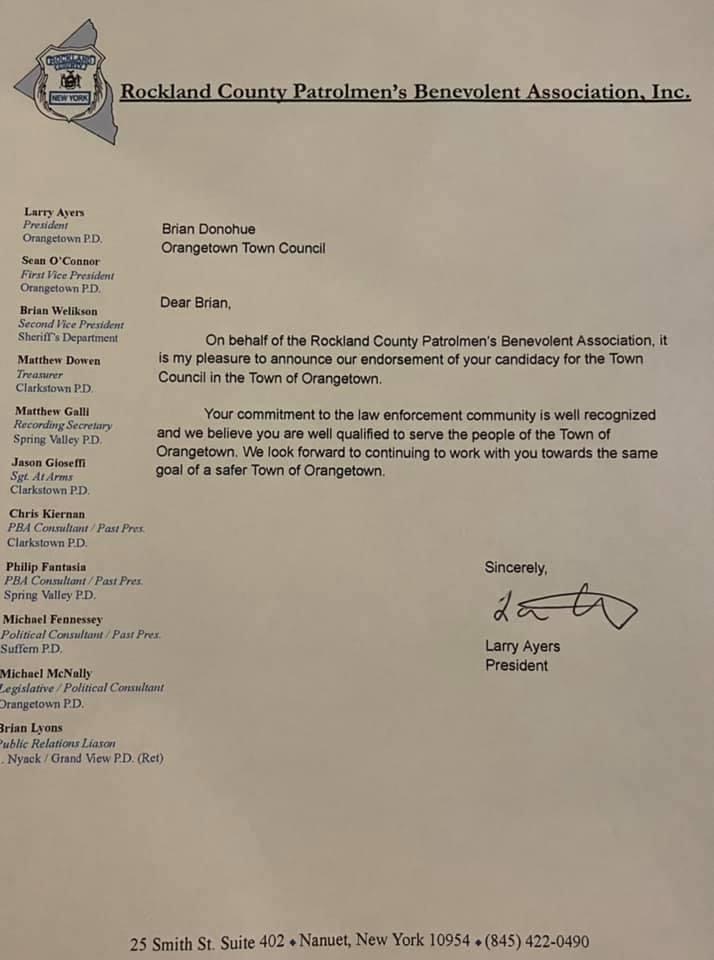 Brian Donohue is a partner in a Home Health Care Company helping the elderly live independently in their homes and employing over 40 people locally. Brian is also a teaching assistant in the Clarkstown school district.
After graduating from the University of Scranton in 1994, he began a successful 20-year career with Bear Stearns / JPMorgan, culminating as Managing Director for the institutional equity trading division.
Brian and his wife Colleen, a community health nurse at Nyack Home Care, are 18-year residents of Pearl River, where they raise their three children Ryan, Brendan, and Caitlyn. Brian has also volunteered his time coaching his children's sports teams, as well as serving as a board member on the Pearl River High School Lacrosse Attack Club.
VIDEO: Monsey Structure Fire on Main Street (8/29/2021)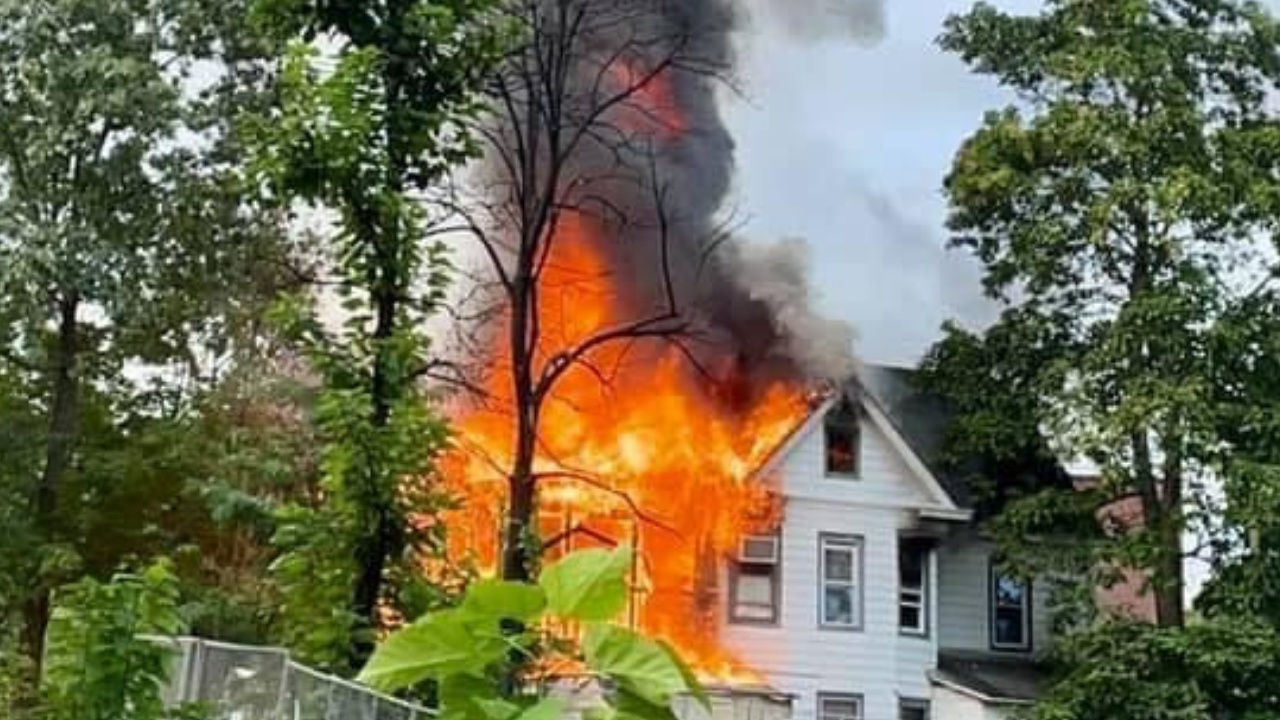 Large Structure Fire in Monsey – 7 Rockland Fire departments are currently on scene of a structure fire at 15 Main Street in Monsey.
The fire started on the porch and has spread to the side of the home.
(*As of 7pm the fire is under control)