End of the Thruway Plaza in Nanuet (1960 – 2021)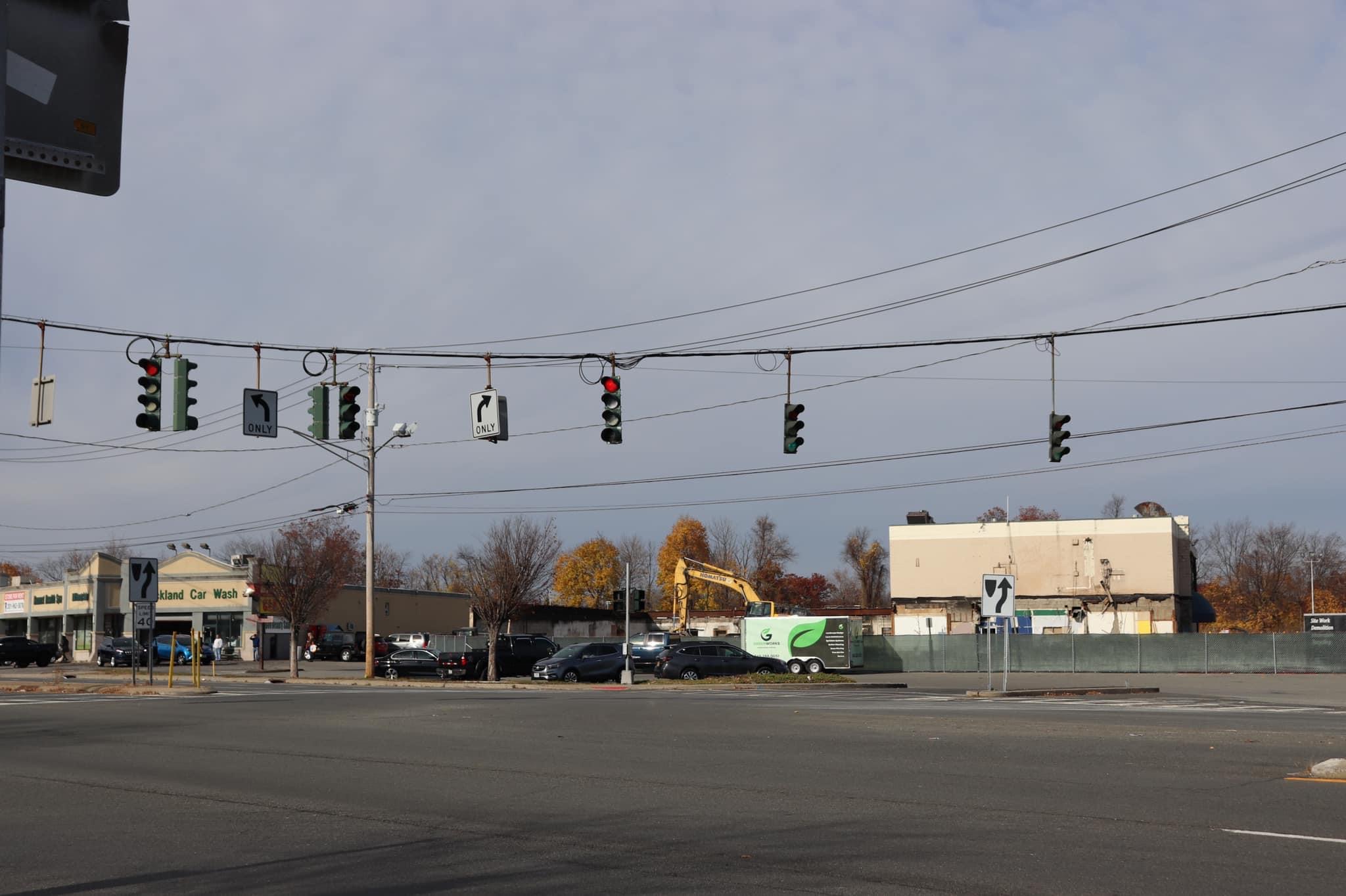 NANUET, NY –  A strip mall that goes back to the 1960's, was the home to the first Dunkin' Donuts in the county and a popular movie theater, and more recently the Thruway Deli has been demolished.
The nearly vacant Thruway Plaza has been approved by the Town of Clarkstown planning board to be a hotel destination with a gas station and convenience store.
Renamed Gateway Commons of Nanuet, the project is slated to include a five-story 121-room Holiday Inn Express, and a QuickChek with gas pumps on the 6.6-acre site. The revitalized shopping center will maintain the KFC/Taco Bell restaurant and the cell tower will remain on site.
This will be Rockland County's first QuickChek. A separate Dunkin' Donuts drive-thru will be added.
Read more about the property in the article below
https://rcbizjournal.com/2021/10/04/thruway-plaza-in-nanuet-greenlighted-by-clarkstown-planning-board/
In March of 2020, a fire started in the Thruway Deli and spread to multiple stores. Video can be viewed in the link below
Over 500 Turkeys Distributed to Families in the Village of Spring Valley for Thanksgiving Day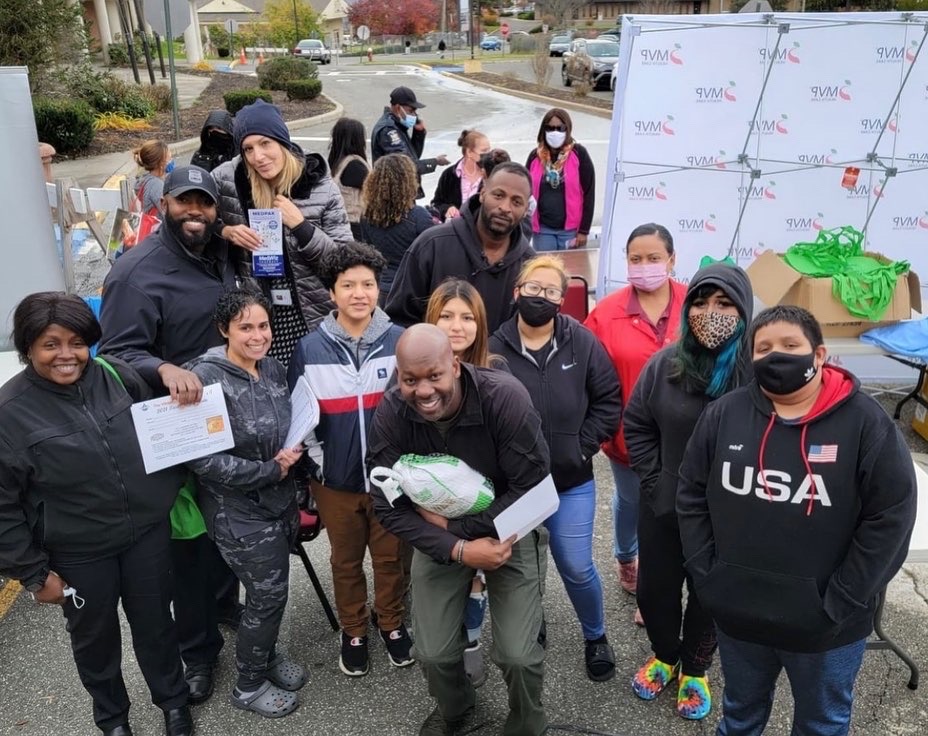 Over 500 Turkeys Distributed to Families in the Village of Spring Valley for Thanksgiving Day.
"This is the SEASON of GIVING and being THANKFUL! Remember that Thanksgiving is a joyous invitation to shower the world with love and gratitude. When we give cheerfully and accept gratefully, everyone is blessed." said East Ramapo School Board Member Sabrina Charles Pierre.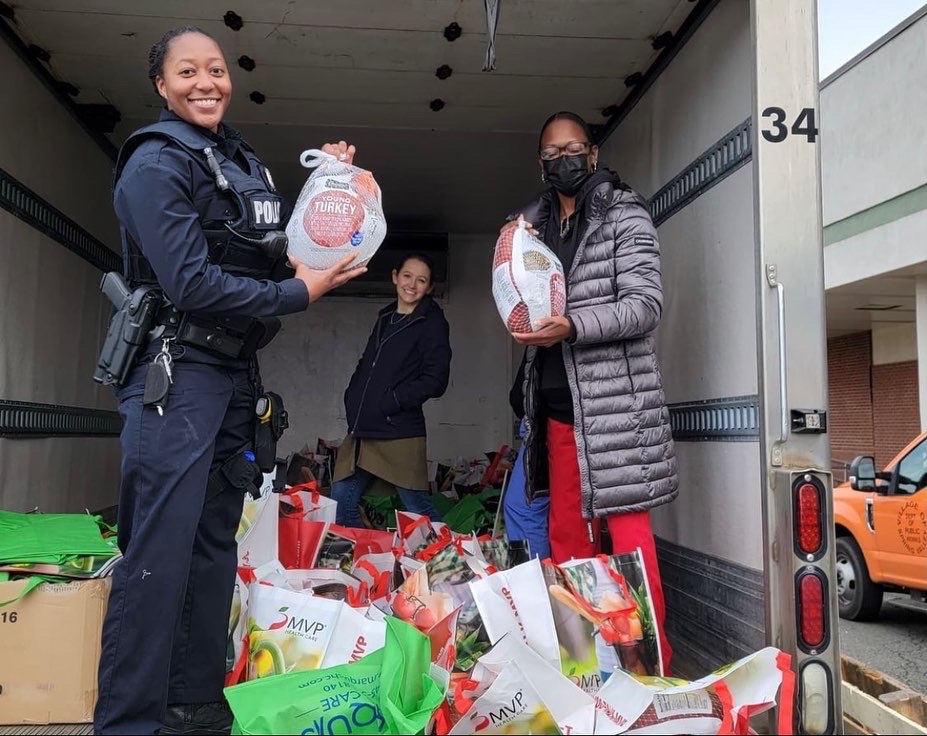 Great job by Sabrina Charles-Pierre, Spring Valley Police Department, and all involved. 
Sons of Italy Meatball Contest Raises $7,000 for Medical Expenses for Local Family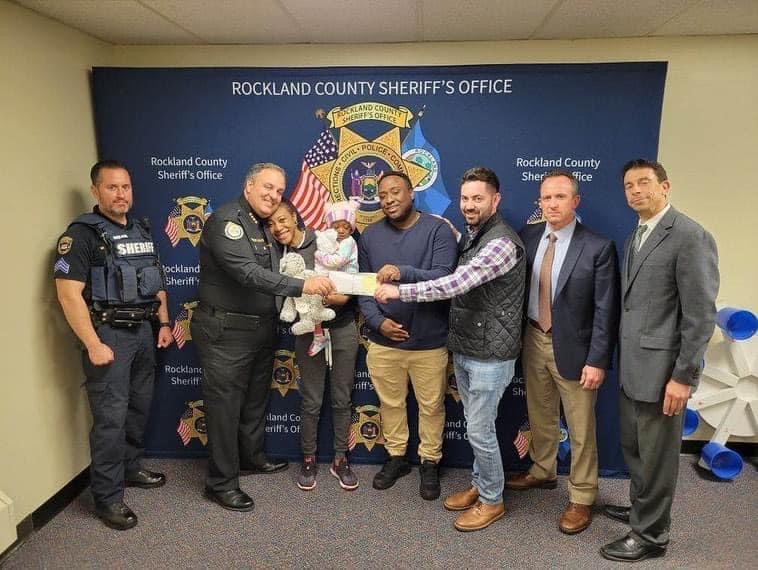 Assemblyman Lawler and Sheriff Falco presented 2-year old Jhanaè Fairclough and her parents Kirk and Jodi Ann with the proceeds raised from the recent Meatball Contest hosted by the Blauvelt Sons of Italy. Assemblyman Lawler won the contest defeating Sheriff Falco for best meatballs.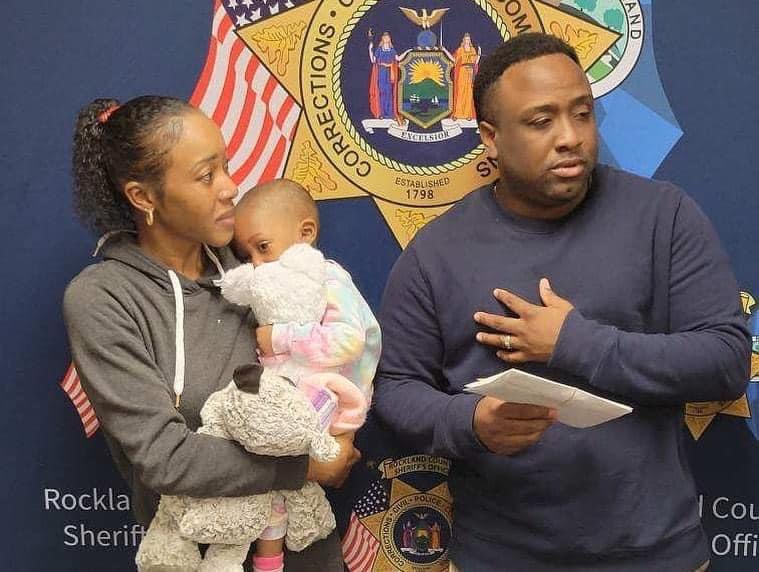 The $7,000 will help the family cover some of Jhanaè's medical expenses.
Our best wishes to the Fairclough family!