Emanuel Joseph of North Rockland HS Named Gatorade NY Boys Track & Field Player of the Year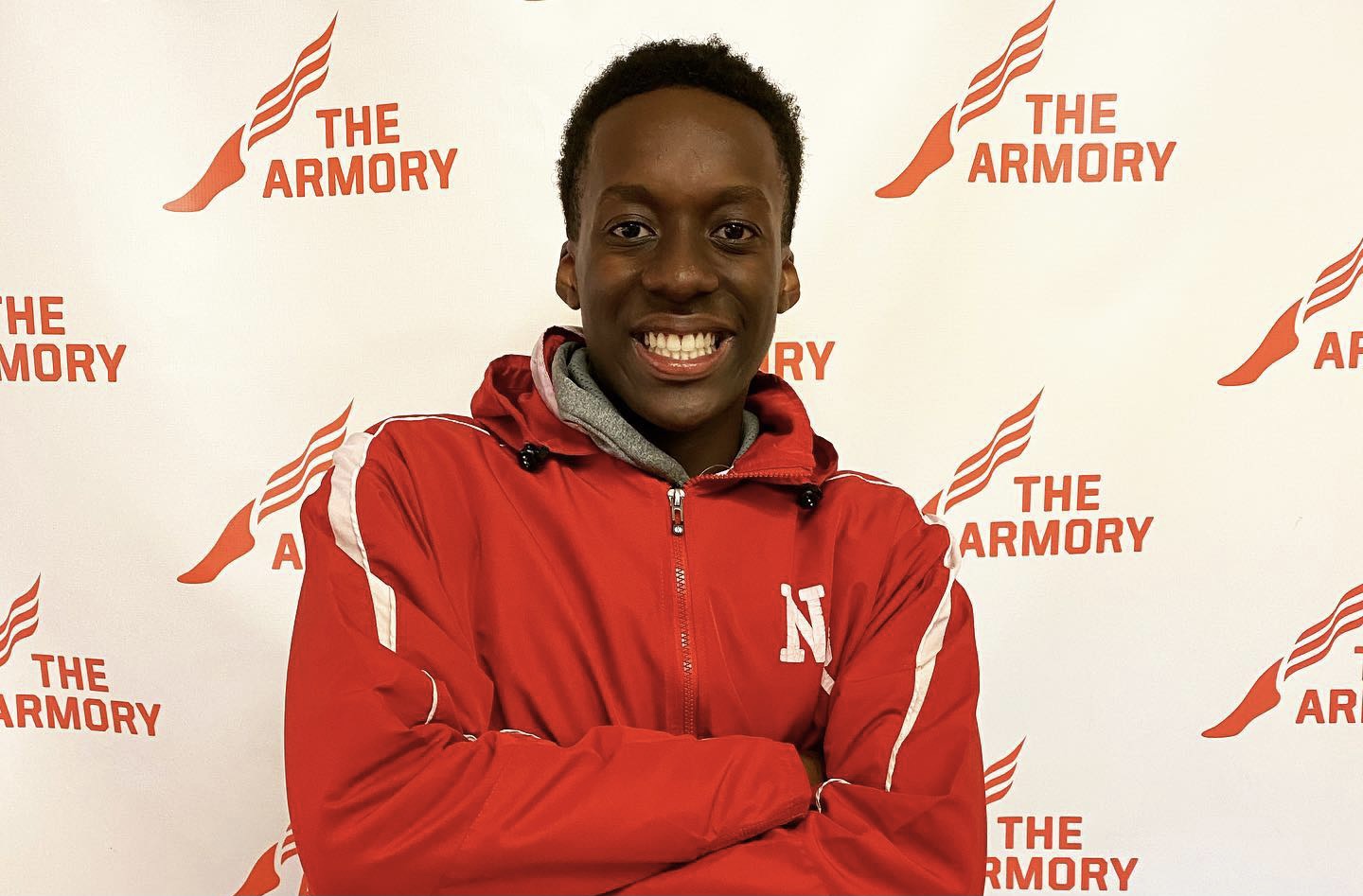 THIELLS, NY – In its 36th year of honoring the nation's best high school athletes, Gatorade today announced Emanuel Joseph of North Rockland High School as its 2020-21 Gatorade New York Boys Track & Field Player of the Year. Joseph is the first Gatorade New York Boys Track & Field Player of the Year to be chosen from North Rockland High School.
The award, which recognizes not only outstanding athletic excellence, but also high standards of academic achievement and exemplary character demonstrated on and off the field, distinguishes Joseph as New York's best high school boys track & field athlete. Now a finalist for the prestigious Gatorade National Boys Track & Field Player of the Year award to be announced in July, Joseph joins an elite alumni association of state award-winners in 12 sports, including Lolo Jones (1997-98, Roosevelt High School, Iowa), Allyson Felix (2002-03, Los Angeles Baptist High School,Calif.), Robert Griffin III (2006-07, Copperas Cove High School, Texas), Grant Fisher (2013-14 & 2014-15, Grand Blanc High School, Mich.) and Candace Hill (2014-15, Rockdale County High School, Ga.).
The 5-foot-10, 160-pound senior won the 110-meter high hurdles at the Section 1 championships this past season with a time of 13.91 seconds, which ranked as the nation's No. 22 performance among 2021 prep competitors. Joseph also won the 110 hurdles at the Loucks Games in 14.02, the second-fastest time ever recorded at that event. He holds the New York indoor state record in the 55 hurdles, having clocked a 7.21 in February, 2020.
Vice President of his school's chapter of the National Honor Society and a talented saxophonist, Joseph has served as a tutor for younger students and has volunteered locally on behalf of community clean-up initiatives. "Emanuel shows up every day, no questions asked, and displays a genuine love for the sport," said North Rockland coach Orlando Rivera.
"He's constantly watching instructional videos or his own film. He has full awareness of his competitors and their abilities, and he just loves competing."
Joseph has maintained an A average in the classroom. He has signed a National Letter of Intent to compete in track and field on scholarship at Syracuse University this fall.
Photo credit – @mikei19
NY Boulders Sundberg Recipient of 2021 Johnny Thompson Unsung Hero Award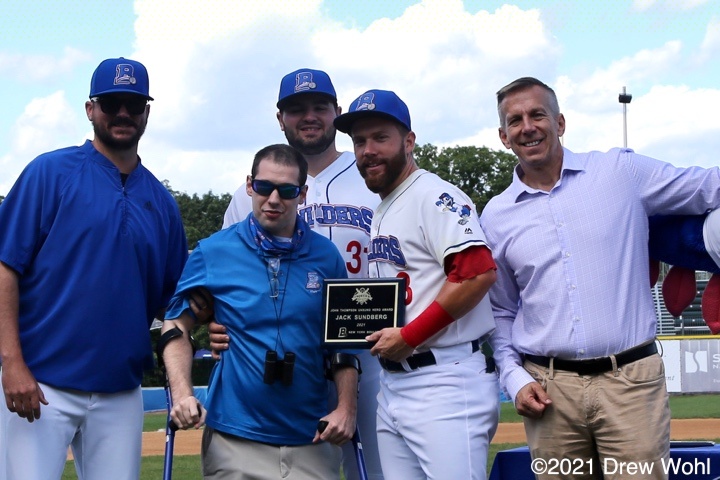 POMONA, NY – New York Boulders Baseball Outfielder Jack Sundberg named this year's recipient of the Johnny Thompson Unsung Hero Award.
John Thompson, who has Cerebal Palsy, is a resident of Nanuet and a true inspiration. He embodies the never quit attitude. He is the Disabilities Liaison Officer for the NY Boulders and the play-by-play announcer for the Rockland Community College Men's & Women's Basketball Team.
Thompson is a rising star in sports journalism, interviewing some of the biggest names in New York sports.
Sundberg has quietly put together an outstanding season on his way to the Thompson Award. He has given the Boulders' solid defensive play in left field, while, at bat, has maintained a batting average hovering around the .300 mark throughout the year and, through the Labor Day game versus Tri-City, is tied for the Boulders' single season stolen base mark of 47 set by Junior Arrojo in 2016.
Patriot Parachute Team – FDNY vs. NYPD Baseball Game at Boulders Stadium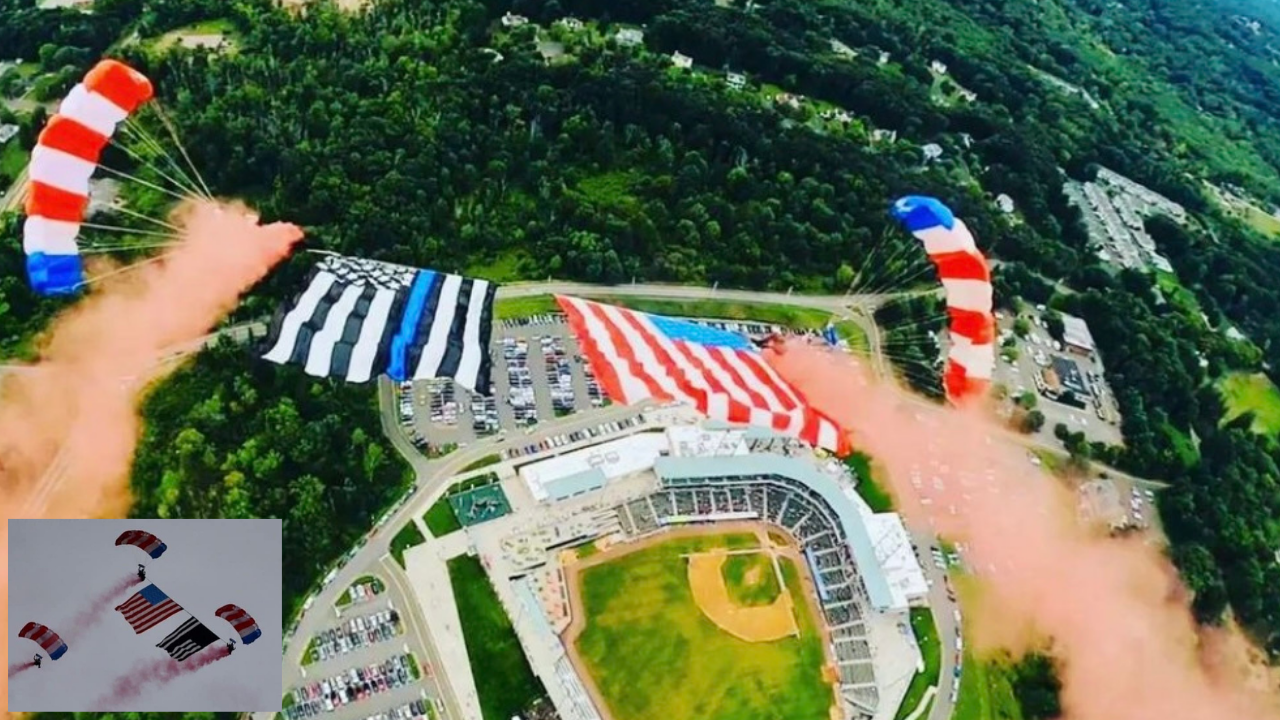 Patriot Parachute Team, who are all veterans, jumped into Boulders stadium during the national anthem of the FDNY vs. NYPD baseball game.
The New York City Fire Department (FDNY) would win the game 16 – 5.
Video credit Mike Joyce.