Elijah Reichlin-Melnick Declared Winner in 38th Senate District, Weber Concedes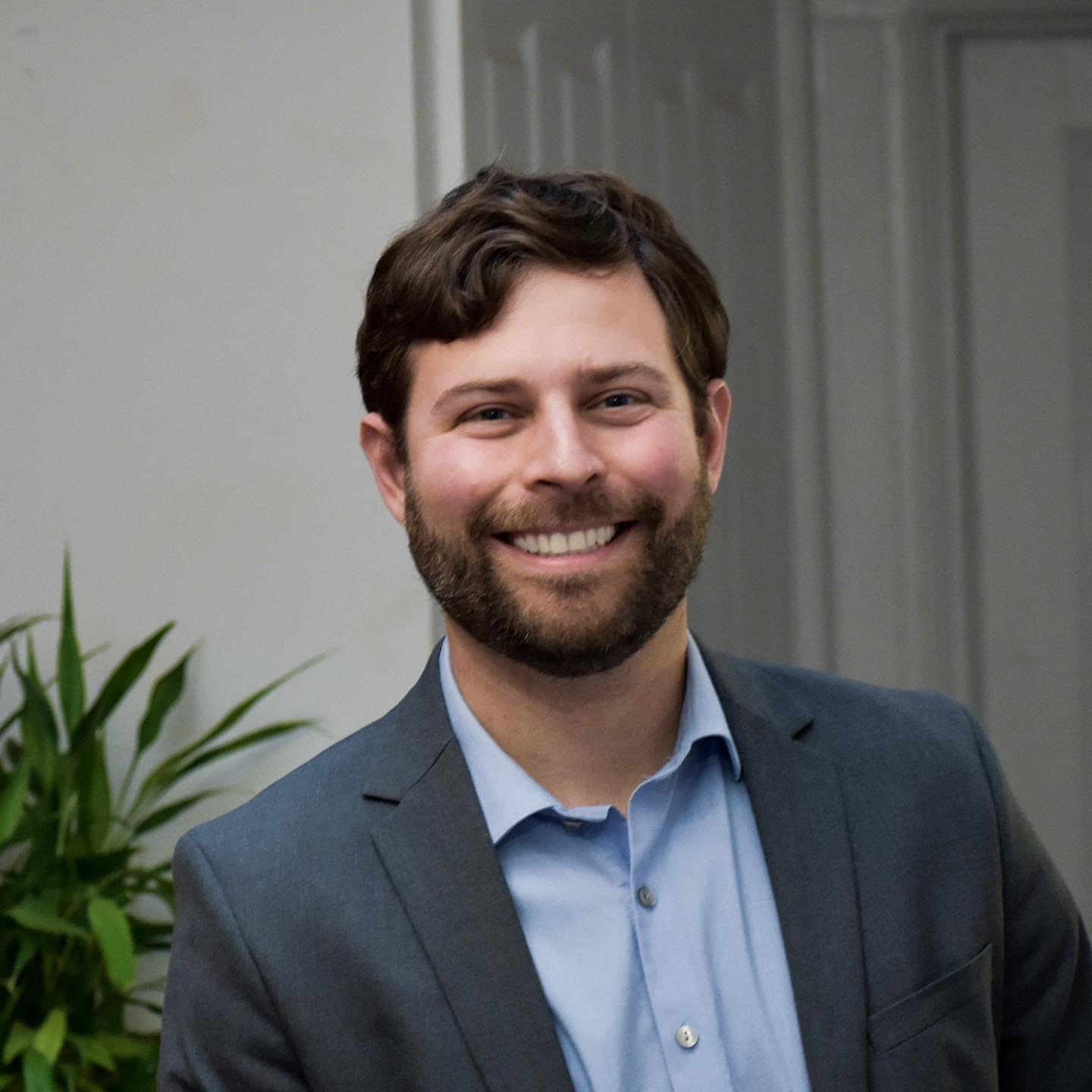 NYACK, NY -Elijah Reichlin-Melnick Declared Winner in 38th Senate District, Weber Concedes
Senator Elect Reichlin-Melnick (Elijah Reichlin-Melnick for Senate) released the following statement:
Eleven months ago, we started this journey and today, two weeks after Election Day, I'm so excited to share the news with you that we have won this race!
With about 16,000 absentee ballots counted, we now have a 1,766 vote lead over Bill Weber! While there are still about 19,000 absentee ballots to be counted, the remaining ballots are from the two most Democratic towns in the district and come overwhelmingly from Democratic voters, meaning this lead will only grow once the final ballots are counted. [UPDATE – the lead is already growing. At around 5pm we got our final update on the count for today, which has pushed our lead up to 2,615 votes over Weber. Counting will resume on Wednesday.]
It is the honor of my life to have the opportunity to represent the people of Rockland and Westchester Counties in the New York State Senate. I am so incredibly grateful, really more so than I can even express, to all of you who have donated, volunteered, made phone calls, sent postcards, talked to your friends, offered words of support and advice, and so much more, over the course of this campaign.
To the voters of the 38th District who spoke loudly and clearly that they want to make New York work for everyone, not just the wealthy and the well-connected, thank you so much! We have a lot of work to do, and I look forward to going to Albany to fight for the middle class and working people of our district.
I want to thank Bill Weber for participating in this process and congratulate him on a hard-fought race. And to everyone who voted for Bill, I will be your representative as well, and work to earn your support.
There will be much more to say in the coming days and weeks as the final ballots are counted and we add to this lead, but for now, thank you all from the bottom of my heart. I am excited, and ready to get to work!
UPDATE – As expected our lead is continuing to grow as more votes are counted. We just got our final update for today, an additional 2,395 ballots counted, which has pushed our lead up to 2,615 votes over Weber. Counting will resume on Wednesday.
"Because Elijah has distinguished himself on the Nyack Village Board and as Legislative Director for Senator Skoufis, there is no one better qualified to represent our community in the State Senate. That's why he won a tremendous victory in all corners of the district and there's no doubt he will be an extraordinary Senator. " said Rockland County Democratic Committee Chairwoman Kristen Zebrowski Stavisky.
Assemblyman Schmitt Launches Campaign for New York's 18th Congressional District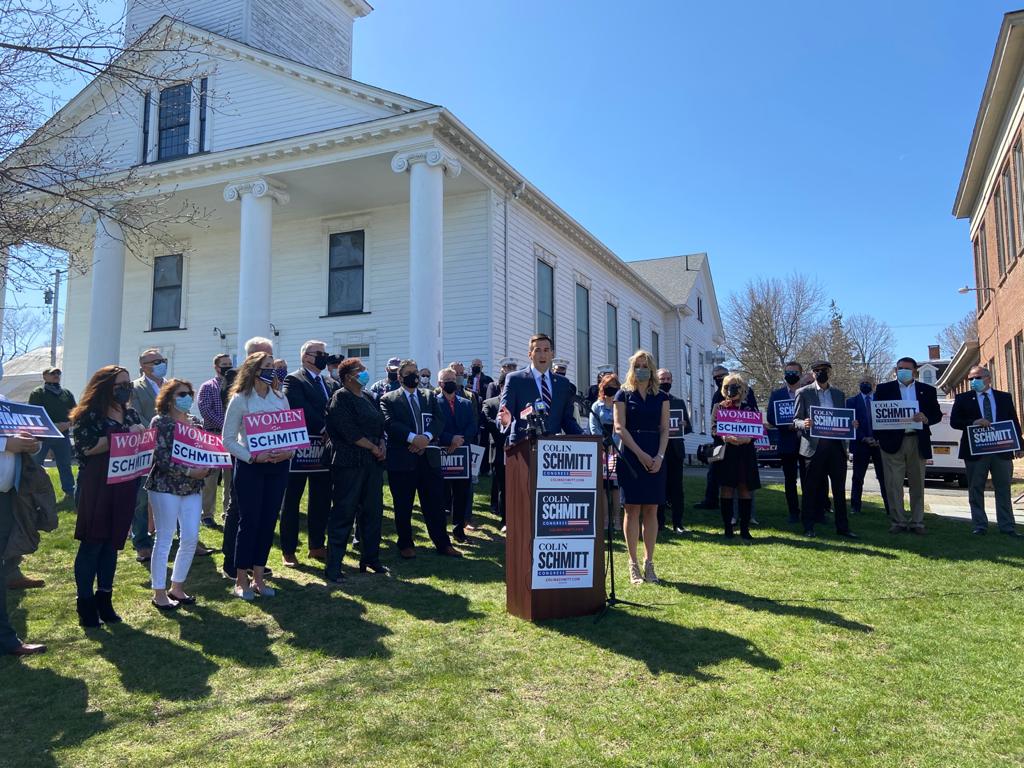 STONY POINT, NY – Assemblyman Colin J. Schmitt, who represents Stony Point, was joined by family, friends, constituents, and community leaders to announce his campaign for the Hudson Valley's 18th Congressional District 2022 General Election.
Schmitt is currently serving his second term in the New York State Assembly serves as a Sergeant in the Army National Guard and is a lifelong Hudson Valley resident formally launched his campaign on the front lawn of Montgomery Village Hall with the "Little Red School House" Montgomery Nursing School in the background, the school Schmitt attended as a young child growing up in Montgomery.
New York's 18th Congressional District currently comprises all of Orange and Putnam Counties and portions of Dutchess and Westchester Counties is one of just a handful of districts nationwide to have a Republican rating but be represented by a Democrat.
Assemblyman Colin J. Schmitt stated, "Hudson Valley families need a strong voice in Washington who will protect taxpayers, create new jobs and stand up for our veterans and first responders. As a member of Congress, I will lead the fight against the radical socialist ideology that is driving Nancy Pelosi's agenda and the liberal policies being advanced by Congressional Democrats."
Schmitt continued, "I believe Washington has to work for the Hudson Valley again. The families who live and work in small towns and suburban communities across our district need a strong voice who will bring people together to protect and improve their quality of life. I will work every day to deliver real results for Hudson Valley families and defend our values."
Assemblyman Schmitt announced Orange County Clerk Annie Rabbitt and former Senator Terrence Murphy would serve as Campaign Co-Chairs of the Congressional Campaign.
Orange County Clerk Annie Rabbitt stated, "Colin Schmitt will be an outstanding Congressman. I have known Colin since he was in middle school. I saw him grow up here in the Hudson Valley and serve our nation, state, and community with distinction in the military and public service. I have served Orange County for many years and know of no one better to stand up for our values and our people than Assemblyman Colin Schmitt, our next Congressman."
Senator Terrence Murphy stated, "Assemblyman Colin Schmitt will be our next Hudson Valley Congressman. My family and I have known Colin for many years now. He has been a strong partner in service to the residents of our region and exactly that voice we need representing us in Washington. No one has been better prepared and had more knowledge of this district than Colin Schmitt. I happily serve as Co-Chair of his Congressional campaign and will do all I can do to see him elected."
Schmitt will be running against Democrat Sean Maloney.
Mondaire Jones Reports Impressive $580,000 Haul in First Fundraising Quarter of Re-Election Campaign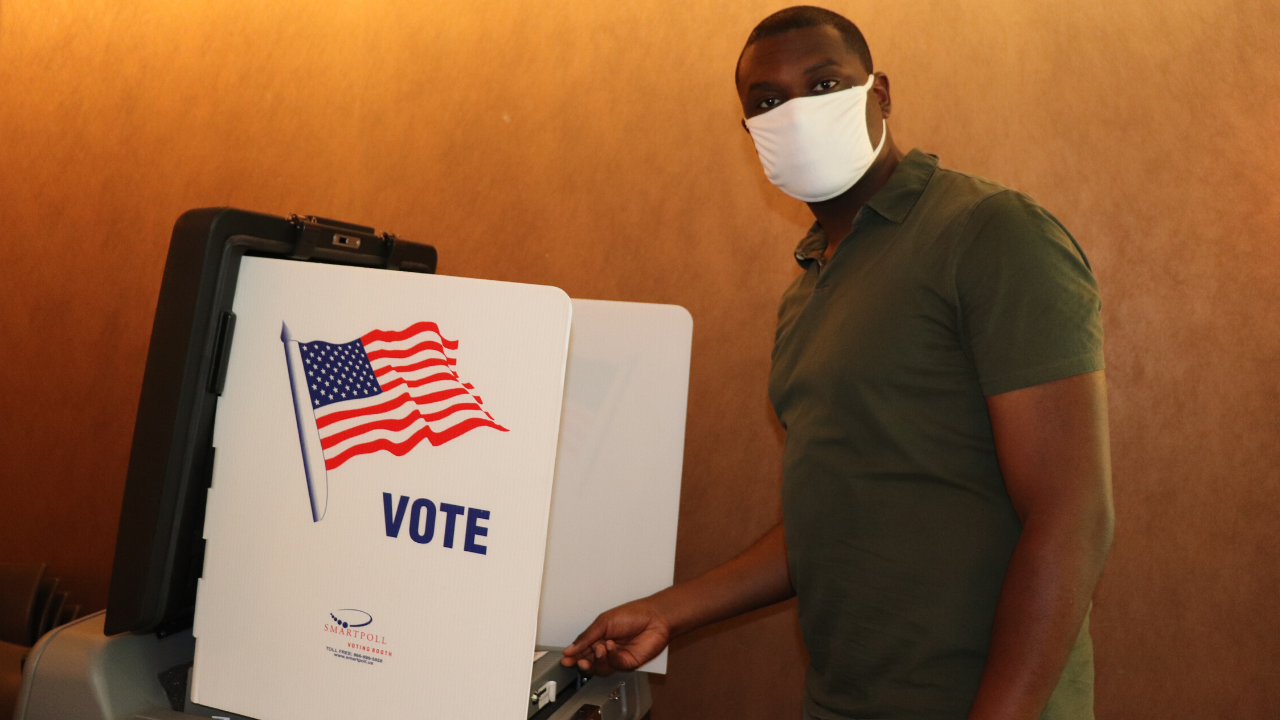 NYACK, NY – Congressman Mondaire Jones (NY-17) announced that he had raised over $580,000 in the first fundraising quarter of his 2022 re-election campaign. This brings his campaign's fundraising to over $624,000 for the cycle and leaves him with $1,285,000 in the bank.
"We are humbled by the outpouring of grassroots support for Mondaire, all without taking a dime from corporate PACs," said Campaign Manager Hannah Nayowith. "Mondaire was elected last cycle by a progressive coalition with an appetite for new leadership in Washington, and his hard work fighting on behalf of the people of New York's 17th Congressional District is not going unnoticed. These numbers prove what we already knew: that our movement is only growing. We're not going anywhere."
Jones, who made history as one of the nation's first two openly gay, Black members of Congress, was elected in 2020 to represent Westchester and Rockland Counties in Congress. Since launching his primary campaign in July 2019, his campaign has refused to accept corporate PAC and fossil fuel industry contributions.
"The people of Westchester and Rockland Counties sent me to Washington to deliver real change for our communities, and I wake up every day with that in mind," said Jones. "I'm proud to already be delivering for my constituents, and I'm humbled to know they have my back as well."