Down to Earth Living Awards Three North Rockland Students with Scholarships for the 30th Year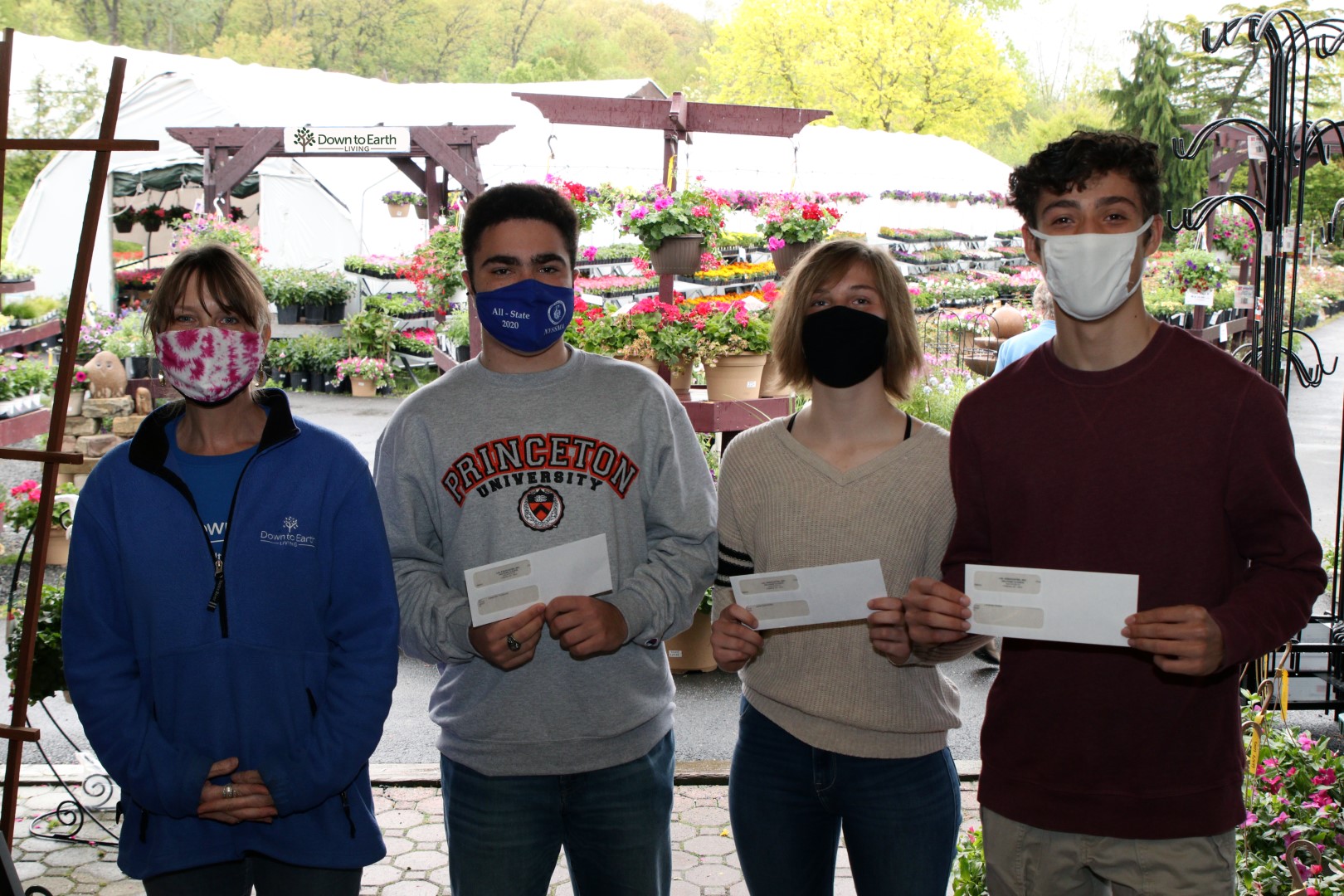 For the past 30 years, Down to Earth Living in Pomona, New York has been providing scholarships to North Rockland High School graduates. This year's recipients of the $500 awards are Alessandro Troncoso who will attend Princeton University, Christian Molina who will attend Manhattan College, and Jamie Kapusinsky who will attend the University of Connecticut.
"Down to Earth is delighted to provide three deserving students with an award that will help them continue on their path toward their futures. Helping young people in our community realize their dreams is an important part of our company's mission," stated Risa Hoag, spokesperson for the company.
Down to Earth Living staff use five criteria to determine the winners each year. First and foremost is academic performance which is based upon GPA and other available test scores, followed by participation in extracurricular activities, applications and club memberships, and community service. A topical essay is also required to demonstrate the student's ability to communicate, and the student must also show the specific goal-directed activities taken toward achieving his or her future career. Financial need is also taken into consideration.
Down to Earth Living is located at 1040 Route 45, Down to Earth Living is open 9 am – 5 pm daily and can be reached at 845-354-8500 or via their website at www.dteliving.com.
Norcina in New City Recipient of NYS Empire Award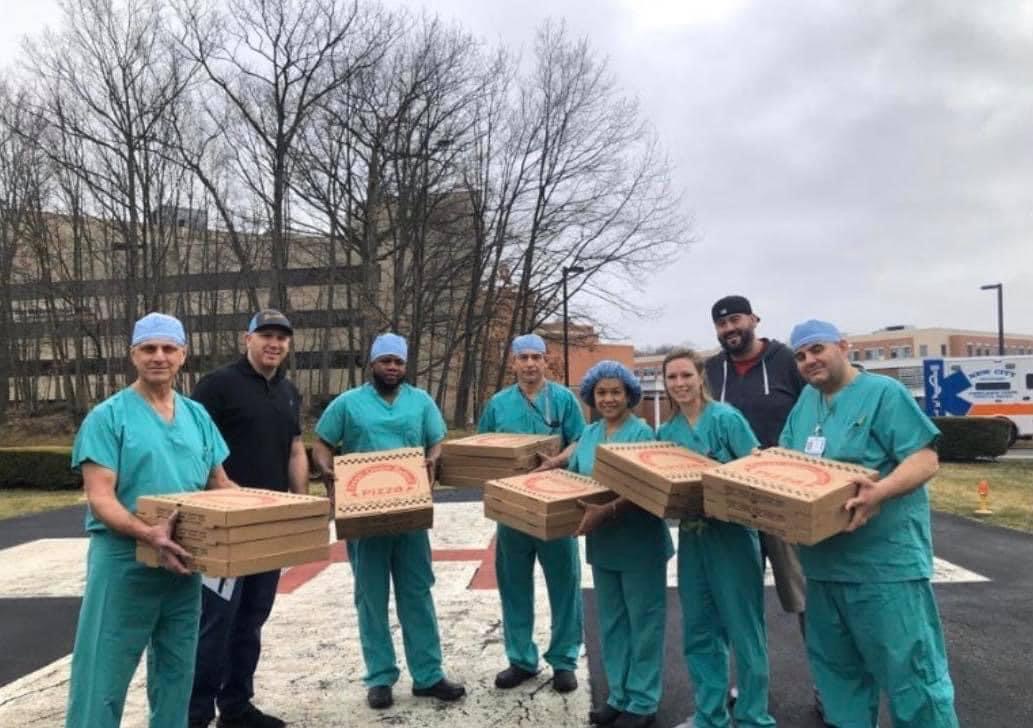 NEW CITY, NY – As Covid-19 hit Rockland County, many people wanted to help but didn't know how. Rockland native Eddie Stapleton, who now resides in North Carolina contacted Norcina's on how to help small business and people assisting the community he grew up in. He purchased and donated 10 large pies, to a place of their choice, which Norcina in turn matched w/ 10 more pies. 20 fresh pies were just delivered to Good Sam Hospital in Suffern. (Pictured below are the Cardiovascular Operating Room crew at Good Samaritan Hospital Suffern, NY with Norcina Owners Milan Dobrilovic and Nick Nuccio – top photo)
In just 26 days the Norcina Pizza Match would donate over 1,000 pizza pies to Rockland County medical professionals and first responders battling the COVID-19 epidemic.
How it worked: Norcina would match any donation an individual or organization makes to any hospital, first responders, or medical professionals who are actively fighting the COVID-19 pandemic.
Norcina would end up starting a trend locally that inspired other businesses to honor the same deal. Not only did it support small businesses but it provided residents with the ability to show their support to our first responders and medical professionals.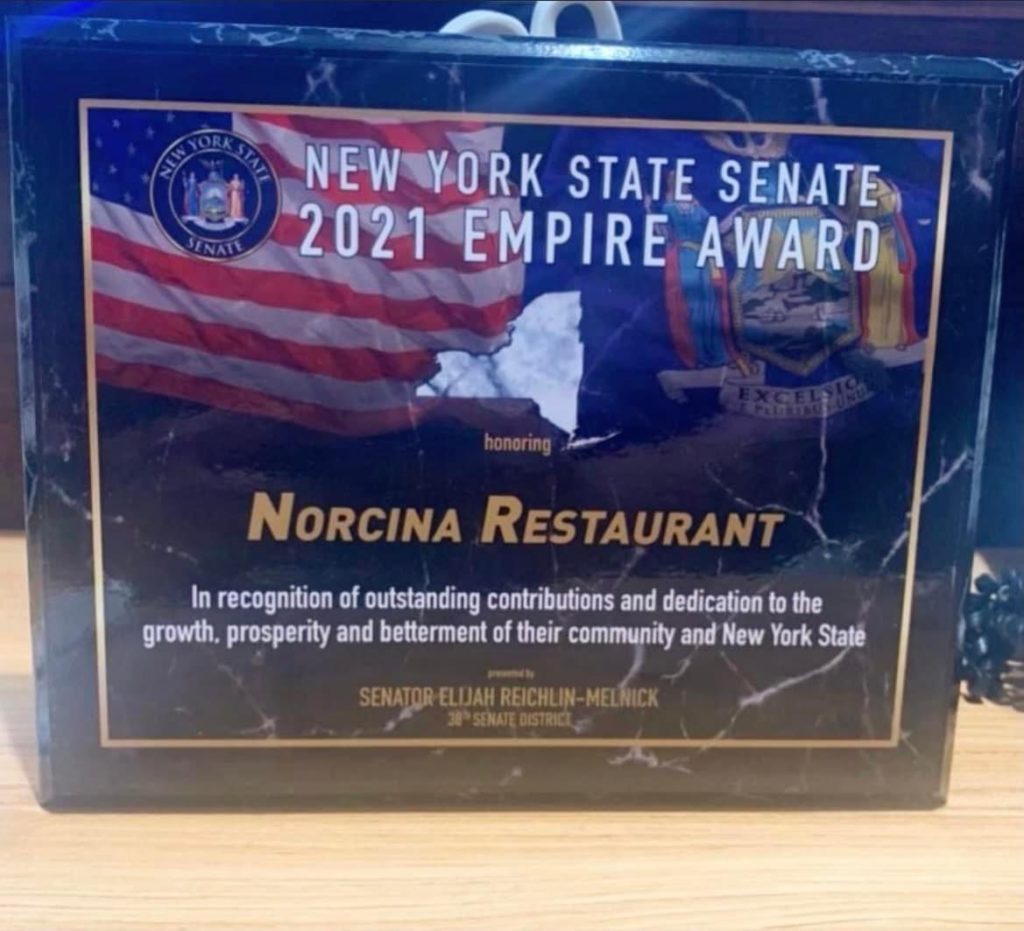 The New York State Empire Award was presented by Senator Elijah Reichlin-Melnick. It honors businesses that make major contributions to public service, and enhancing the quality of life for New Yorkers.
Slime World Announces Newest Location at Palisades Center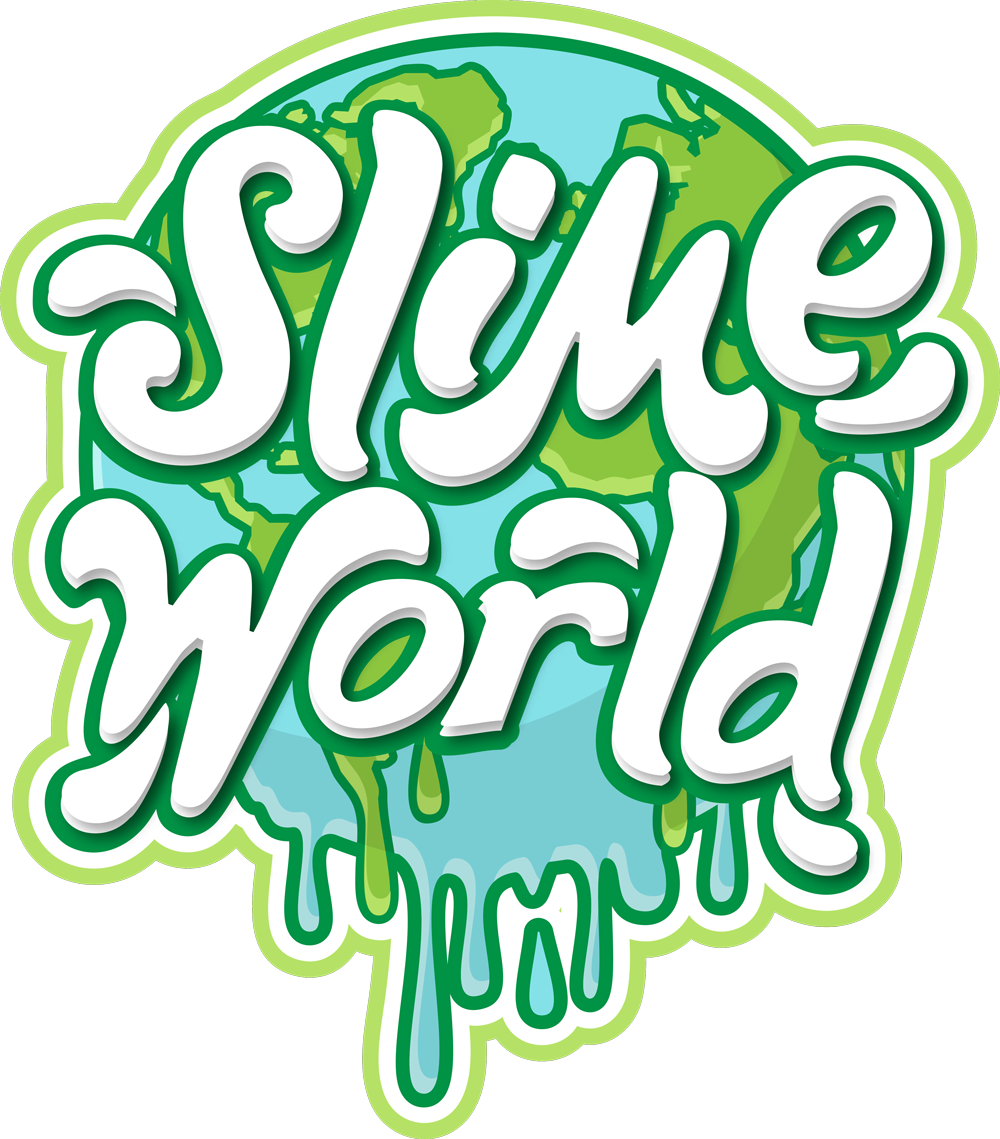 WEST NYACK, NY – Slime World, the premier craft studio where kids can make their own slime, will open its newest location at Palisades Center this November. Palisades Center's 2,300 sq. ft. Slime World studio will be located on Level Three next to the Build-A-Bear Workshop.
The sticky and gooey feel of slime has appealed to kids since the late 1970s. The popularity grew with the rise of YouTube, Instagram, and TikTok where millions of do-it-yourself slime videos highlight recipes with a wide array of captivating colors and satisfying textures.
Slime World takes the messy out of slime making. The studio space is designed for sticky fingers and messy projects where children can unleash their creativity, play, and express themselves in a stimulating environment.
"At Slime World, we know there is nothing that children love more than some messy fun, and we happen to be the pros," said Sandeep Shah, Owner of Slime World. "Our mission is to bring smiles to kids while engaging their creative minds! We invite our little guests to come for a one-on-one experience and parents to host the next party with us to create unforgettable memories for their children and all their friends!"
"The Slime World studio is a perfect destination for Palisades Center's youngest guests," said Darrin Houseman, General Manager of Palisades Center. "We can't wait to see them having a blast while they customize their own slime creations."
The only other Slime World studio is in Freehold, New Jersey.