Donna Gorman Silberman Sworn in as the First Female County Clerk in Rockland County History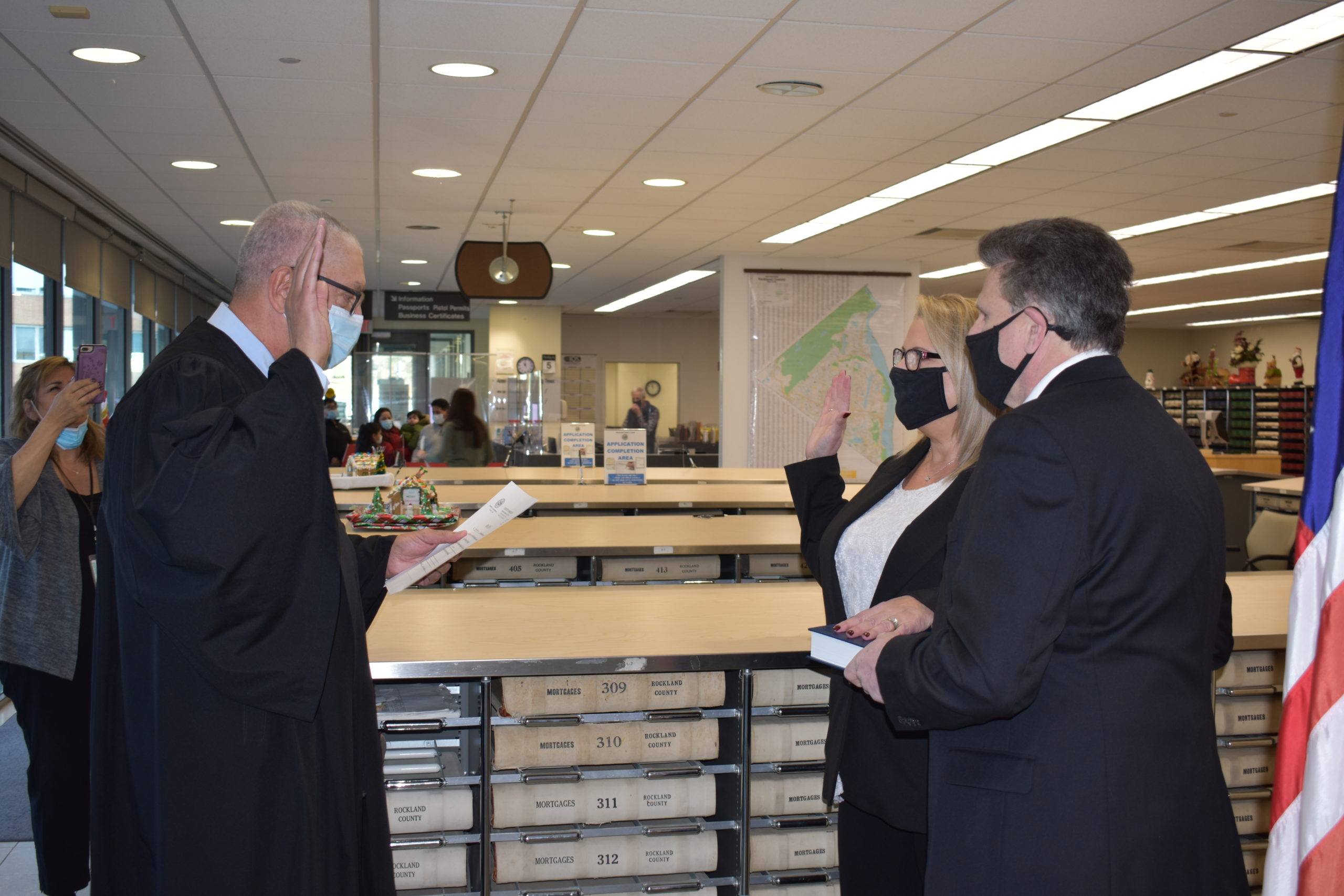 HISTORY: Donna Gorman Silberman Sworn in as the First Female County Clerk in Rockland County History.
Silberman is a life-long Rockland resident who is the daughter of the late and very popular Rockland public servants Ed and Joy Gorman. Ed Gorman served as County Clerk from 1989 to 2005.
Silberman had served as First Deputy Clerk to Rockland's former County Clerk, Paul Piperato since 2006. After Piperato' s unexpected death in May of this year, the job and responsibility of Acting County Clerk fell to Silberman. "My parents and Paul taught me something especially important – that public service can and should be a noble endeavor and that the single most important accomplishment is to make people's lives better. They set an example that I strive to meet every day; a high standard of quality public service." said County Clerk Silberman.
Silberman cited her family – husband Michael, and children Brittny, Joey and his wife Kate, friends and loyal supporters, "Their support made it possible for me to be so successful on Election Day". She also credited her staff who she described as "incredible, dedicated County Clerk employees who allow me to provide the people the quality services they deserve."
"On Tuesday, Donna Gorman Silberman took the oath of office and officially became our County Clerk. For the past fourteen years, Donna served as Deputy County Clerk under the late Paul Piperato. Together, they built a legacy of service and became a model across our great state. I'm thrilled Donna is the first woman elected to a county office and know she has the intelligence, skills, and compassion to carry on Paul's work. The people of Rockland are in good hands and I'm quite sure Paul and Donna's late father, Ed Gorman, are beaming down with pride. " said Kristen Zebrowski Stavisky – Chairwoman, Rockland County Democratic Committee
The Rockland County Clerk is responsible for acceptance of passport applications, processing of business certificates, notary publics and pistol licenses, as well as filing of county land records and court documents. They are located at the Rockland County Courthouse at 1 South Main
Street in New City.
Congressman Mondaire Jones on Impeachment of President Trump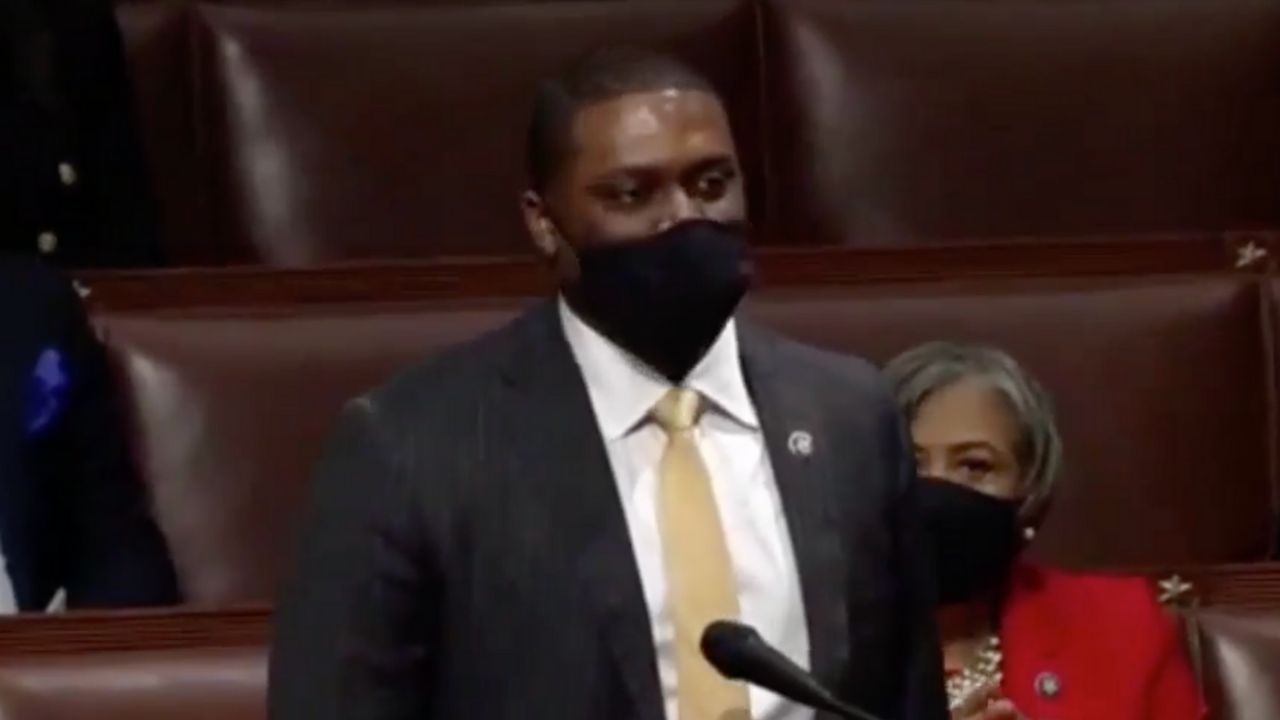 WASHINGTON, D.C. – Congressman Mondaire Jones before voting to impeach President Donald Trump for his incitement of the violent insurrection at the Capitol last week, delivered his first ever Floor speech since becoming a member of the 117th Congress.
Below are the Congressman's remarks and the video of his speech can be seen here:
"I rise to support the impeachment of the disgraced, defeated President of the United States. There must be consequences for last week's treason and sedition. Hundreds, if not thousands, of Donald Trumps in today's Republican Party aim to run for higher office. We must send them a message that no one, in the United States of America, is above the law. The world is watching. I yield back."
Senator Skoufis Responds to Governor Cuomo's State of State Address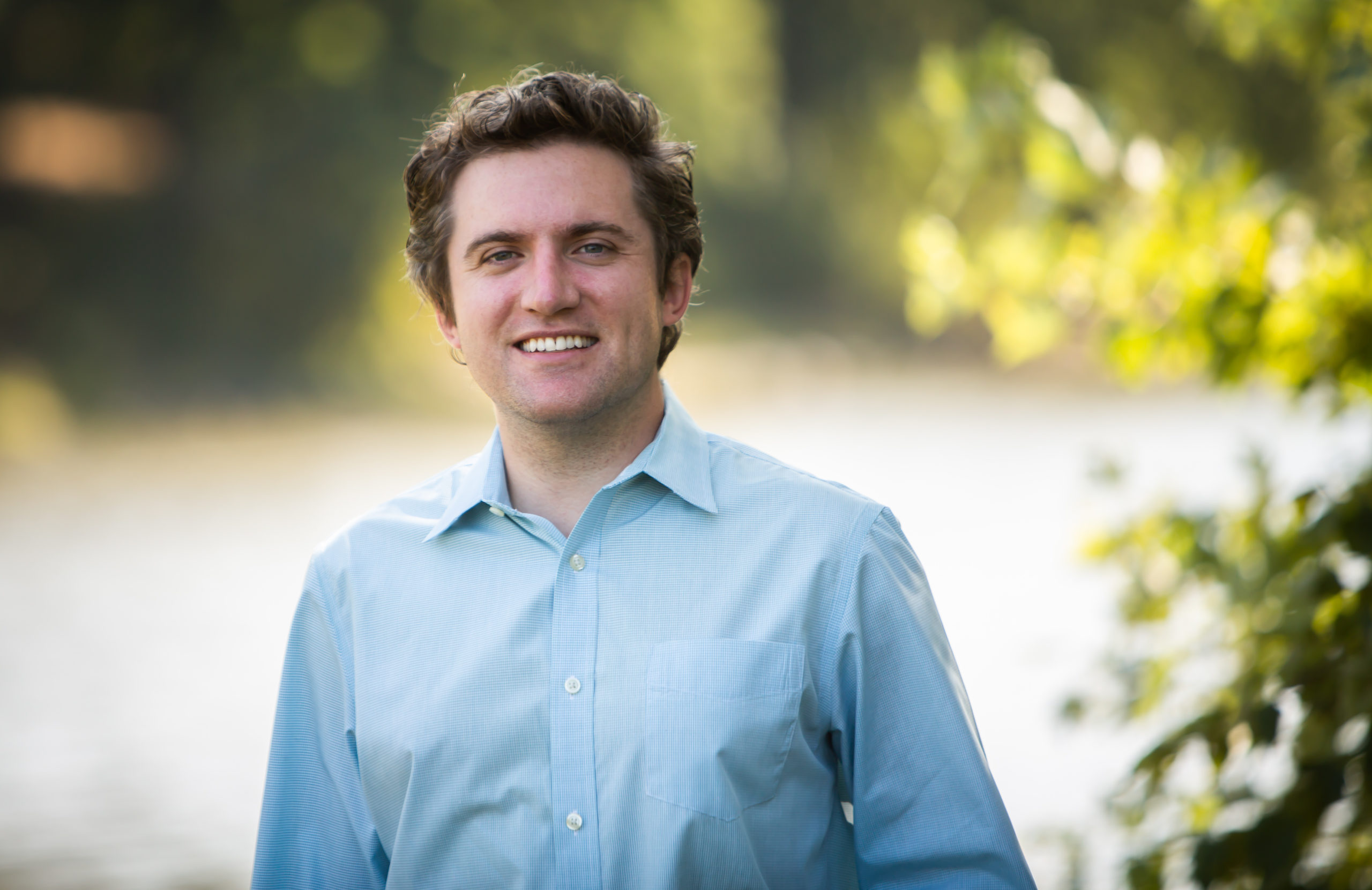 The Governor's presentation did not include many specific proposals, but the issues we face as New Yorkers are clear. We have a COVID-19-driven budget deficit facing us, but there are a number of steps we can and should take to rebuild our economy, get people back to work, and ensure that the pocketbooks of hardworking New Yorkers are protected.
"We need to repurpose state incentives that heavily favor large corporations and, instead, provide real and significant relief to our small businesses. As virus restrictions persist in many communities, far too many empty storefronts litter our Main Streets. Our small businesses need assistance and they deserve assistance.
"Additionally, we ought to address the COVID-driven budget shortfall by modestly increasing state income tax rates for people making over $3 million annually. In an effort to mitigate cuts to essential services such as our schools and hospitals, we ought to look to the very wealthy among us – almost all of whom live in New York City – to offer up a small sacrifice in order to protect services that we all rely on.
"The budget also presents an opportunity to pass a large infrastructure bill which will both create good-paying jobs and rebuild our crumbling roads and bridges. I've always prioritized bringing back infrastructure dollars and this year will be no exception as I fight for funding to expand Route 17 to three lanes in each direction, repave local roads such as Route 17M and Route 218, and rebuild our community's bridges.
"As I continue my efforts as Chair of the Investigations Committee to hold the government and its stakeholders accountable, I look forward to working with my colleagues over the next three months of negotiations in order to ensure the forthcoming budget works for the Hudson Valley and we rebuild our state's economy."