Developing Story: Police Investigating Stabbing in Blauvelt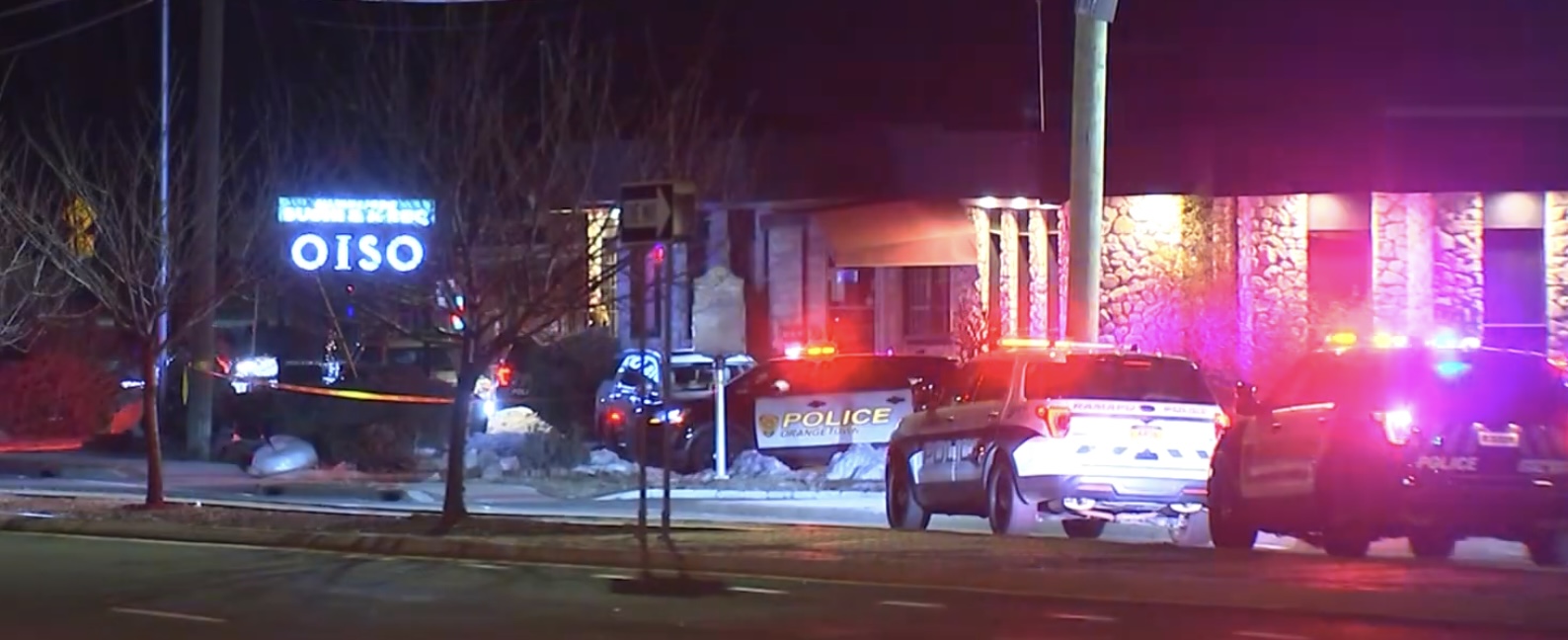 DEVELOPING STORY – Update (Monday, 9 am) – Orangetown Police Department was notified that one of the victims, Caneggio A. Grant, 30 years of age, from Nanuet, NY has died from injuries sustained in this incident.
UPDATE from the Orangetown Police Department
On March 6th 2021 at about 10:50 p.m. the Orangetown Police Department responded to a report of shots fired at the above listed location. At about the same time, Orangetown Police received a report that two stabbing victims had come to the Emergency Department of Montefiore/Nyack Hospital. One of these victims was then transferred to Westchester Medical Center.
Subsequent investigation determined that there was a large fight inside the restaurant which resulted in the stabbings. As people fled the scene, several shots were fired, but there were no reported injuries.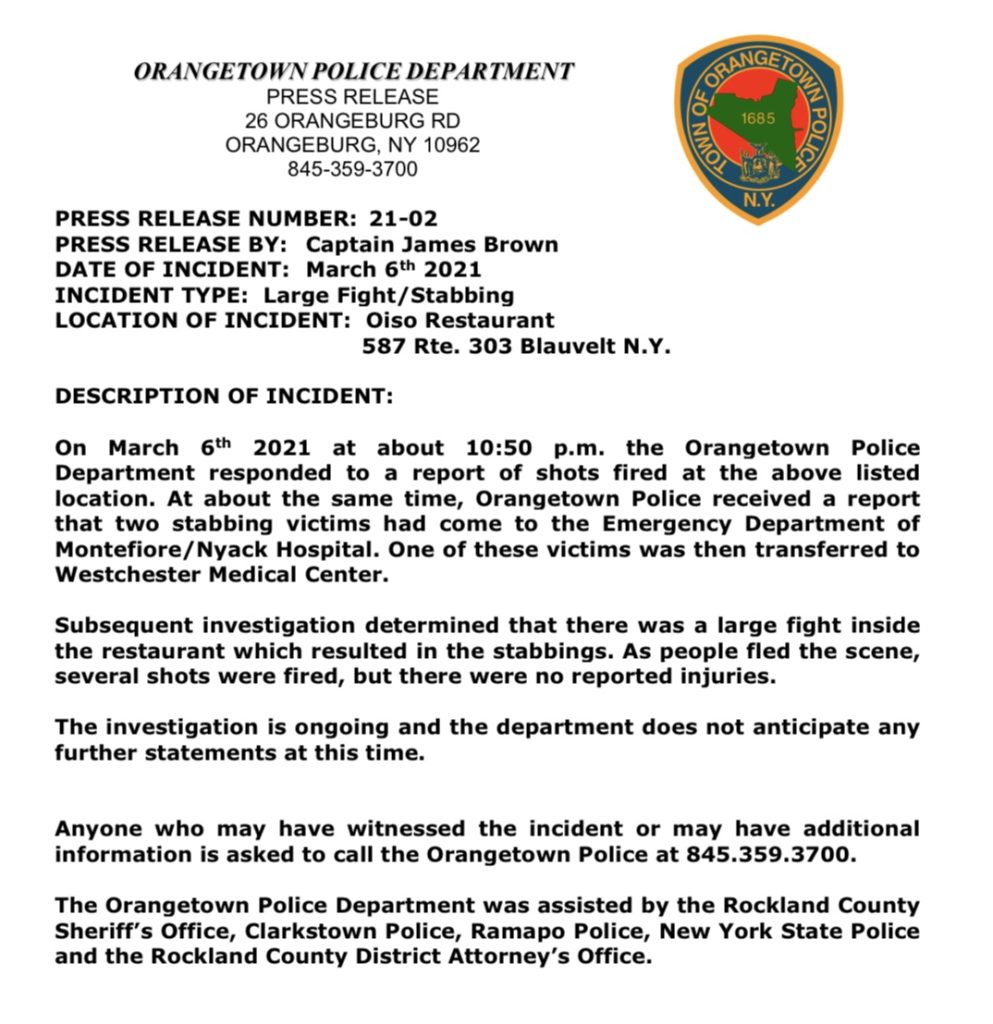 The investigation is ongoing and the department does not anticipate any further statements at this time.
Anyone who may have witnessed the incident or may have additional information is asked to call the Orangetown Police at 845.359.3700.
The Orangetown Police Department was assisted by the Rockland County Sheriff's Office, Clarkstown Police, Ramapo Police, New York State Police and the Rockland County District Attorney's Office.
VIDEO FROM THE SCENE BELOW
Witnesses tell News 12 the victims may have been seriously hurt and were taken by friends in a car to Nyack Hospital.
*This article will be updated as information is available. *
Ramapo PD Arrest Individual for Felony Grand Larceny and Felony Criminal Possession of Stolen Property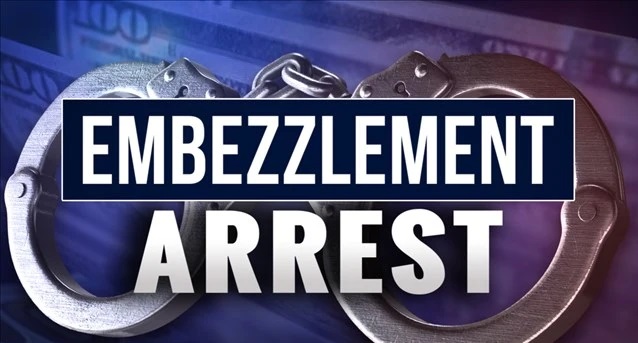 HILLBURN, NY – 
On October 21, 2022, following a 6-month investigation by the Town of Ramapo Police Detective Bureau, a 35 year old year-old Hillburn, New York resident was arrested for Grand Larceny in the Second Degree and Criminal Possession of Stolen Property in the Second Degree, both Felonies. The charges allege that between 2020 and 2022, the defendant did embezzle over $95,000.00 from the Ramapo Valley Soccer Club.
The defendant was arraigned earlier this evening by Hon. David Fried in the Town of Ramapo Justice Court and based upon the present charges was released without bail. His next court appearance is scheduled in November.
Breaking: Haverstraw Police Make Arrest in Fatal Hit & Run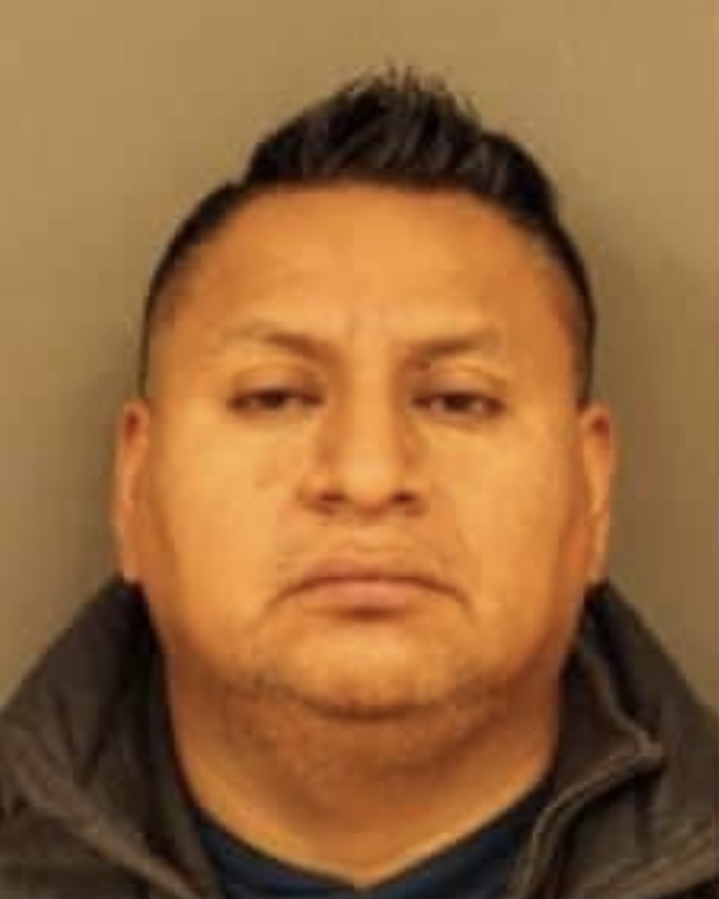 HAVERSTRAW, NY – The Haverstraw Police Department has announced the arrest of Sugundo Landi-Lucer (pictured), 43-years-old of Queens, New York in connection with the fatal motor vehicle accident that occurred in the early the morning of November 23, 2021 on Route 9W in the Village of Haverstraw.
The victim has been identified by family members as beloved longtime resident 82-Year-Old Juan Alberto Germosen
Reporting below via Ramon Soto of El Sol Newspaper. Our deepest condolences to the family and friends of Juan Alberto Germosen. 🙏
Sugundo Landi-Lucer will be arraigned today on charges of Criminally Negligent Homicide and Leaving the Scene of an Accident resulting in a death.
Press Release from the Town of Haverstraw Police Department