NYACK, NY – On August 27, 2020 at approximately vehicle traveling into New York City on the Tappan Zee Bridge was struck by another vehicle, causing the driver to temporary lose control and cross into multiple lines of traffic.
Thankful, the driver did not suffer any injuries, just minor damage to their vehicle. The driver of the Blue Honda did not stop or pull over at the end of the bridge.
The video was filmed on the dash cam of a truck driver who stopped to check on if the driver sustained any injuries or needed help. He then proceeded to give her the SD Card so she could use the video to identify the driver.
If anyone knows the hit and run driver or vehicle that crashed into the car and almost caused a fatality, please contact the New York State Police in Tarrytown 914-332-6730.
Last Call for Rockland EMT David Schneebalg
In Memory of Rockland EMT LT. Moshe Herzog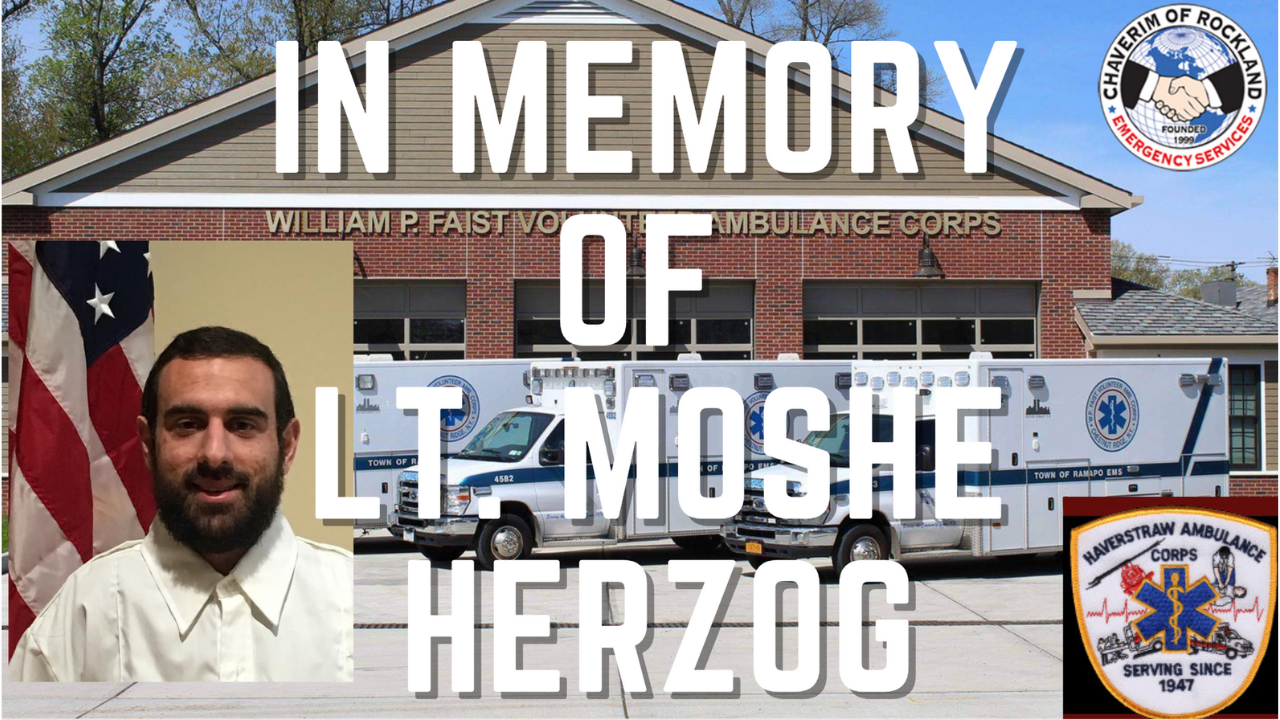 CHESTNUT RIDGE, NY – In memory of William P. Faist EMT Lieutenant and Chaverim of Rockland volunteer Moshe Herzog.
Herzog was a member of the Haverstraw Ambulance Corps. He along with fellow EMT David Schneebalg tragically died in a car accident with a tractor-trailer on the New York State Thruway near Suffern on September 22, 2020.