Countywide Boot and Bucket Drive for Spring Valley Firefighter Raises $100k
ROCKLAND COUNTY, NY – Rockland Firefighters hit the streets this morning and held a countywide Helmet and Boot drive in support for fallen Spring Valley Firefighter Jared Lloyd that raised over $100,000.
This morning, from Piermont to Sloatsburg, firefighters were either out on the streets or outside a popular business with one goal – to raise money for the family of Jared Lloyd. We tried to stop at every fire department holding a drive.
The following departments participated:
Blauvelt Volunteer Fire Company Inc.
Central Nyack FD
Haverstraw FD
Nanuet Fire Department
New City Fire Department
Piermont Fire Department
Sloatsburg Fire Department
Suffern FD – Suffern Hook & Ladder Co. #1
& Suffern Volunteer Hose Co. #1
Tallman Volunteer Fire Department
Tappan Fire Department
Valley Cottage Fire Department 22
West Haverstraw Fire Dept 23 Vol Hose Company 2
West-Nyack Fire-Department
It was very heartwarming to see overwhelming outpouring of support from the community. Final returns have the amount raised over $100,000. 100% of the donations will go to the family of fallen Spring Valley Firefighter Jared Lloyd. Check Rockland Fires more updates.
BRIDGES ADA Celebration at Palisades Mall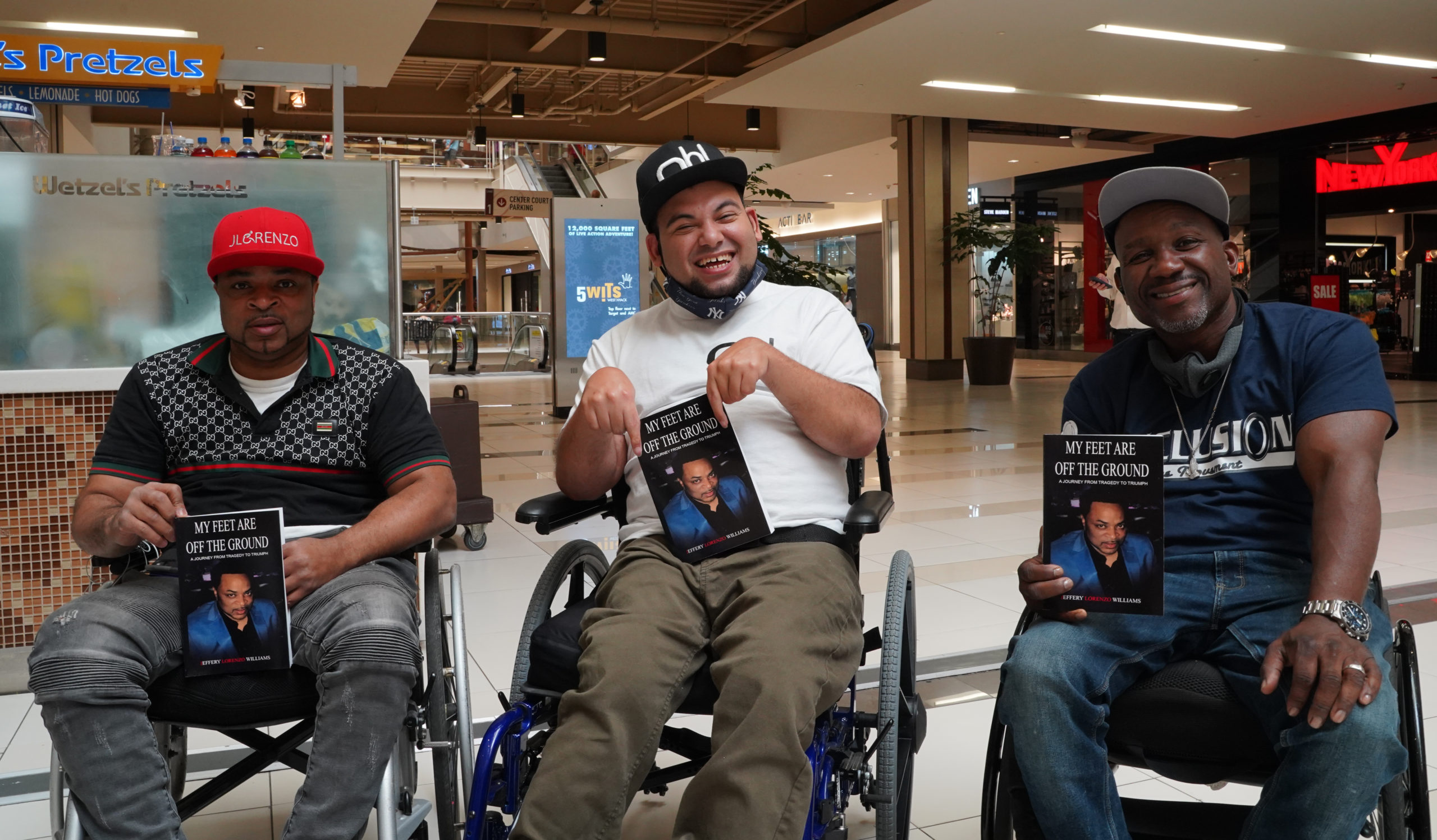 WEST NYACK, NY – On Sunday, July 25, 2021 BRIDGES celebrated 31 years of the Americans with Disabilities Act.
Surrounded by vendors and honored with guest speakers, this one day event showcased goods and services to meet the needs of individuals with disabilities and seniors, as well as adapted sports and recreation opportunities.
We interview Lauren Arena – Ms. Wheelchair New York 2020.
11th Annual Blauvelt Sons of Italy Italian Feast & Carnival Set for Sept. 16 – 19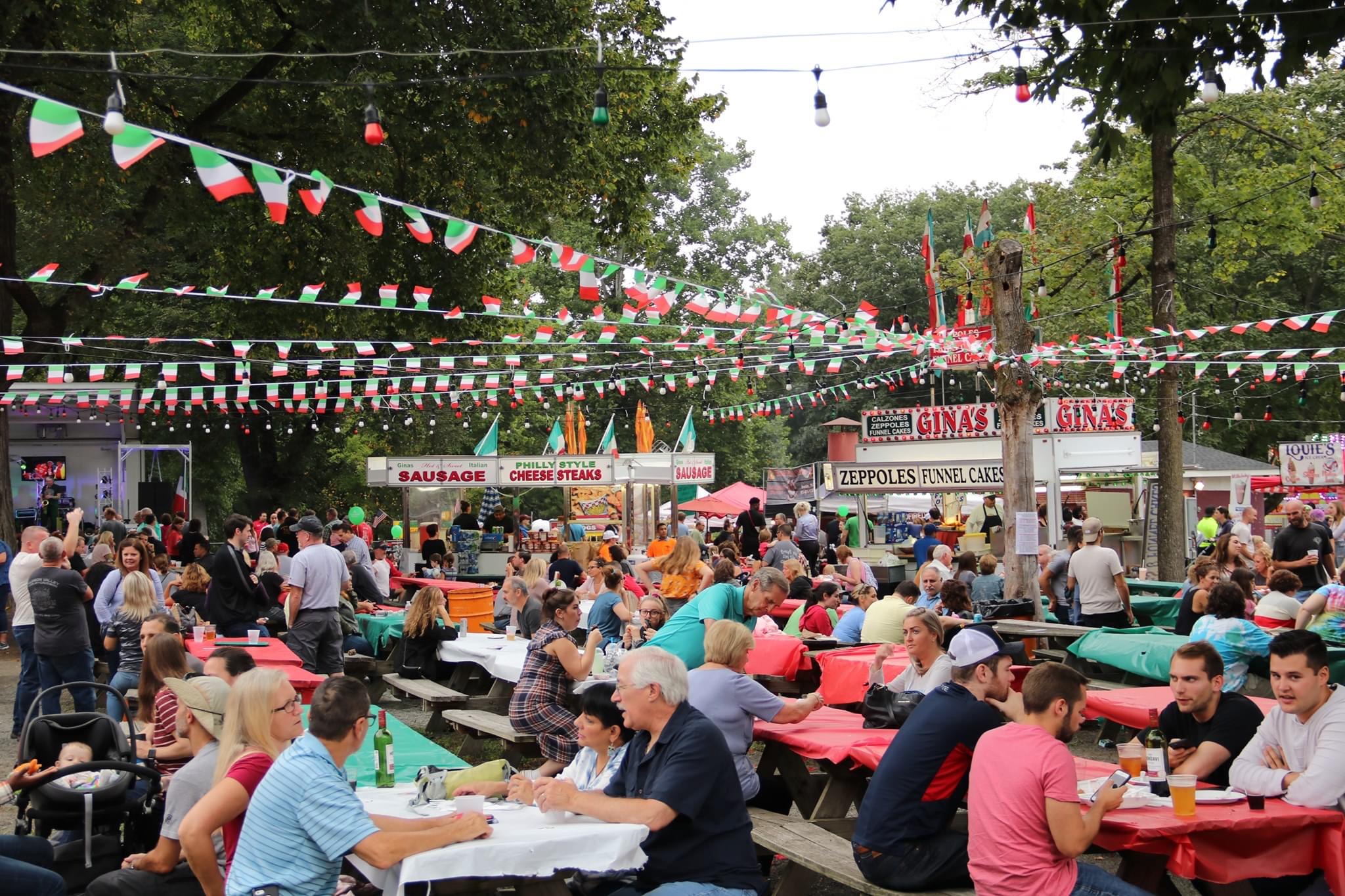 BLAUVELT, NY – The 11th Annual Blauvelt Sons of Italy Italian Feast & Carnival will take place at Tappan Masonic Park Fair Grounds, 89 Western Highway in Tappan, NY, September 16th through the 19th. Hours for the festival are Thursday 5pm – 11pm, Friday 5pm – midnight, Saturday Noon – midnight and Sunday will begin at noon and the Festival will be open until 9pm.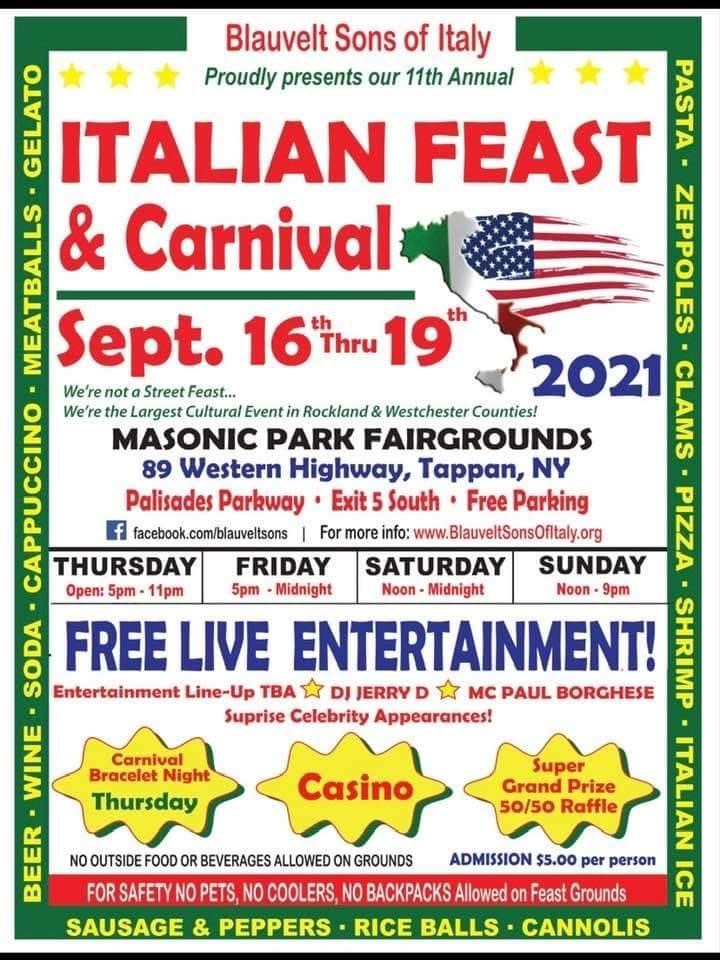 The Blauvelt Sons of Italy Italian Feast & Carnival is an annual four-day fest, feast, carnival and celebration of all things Italian. It's also one of the biggest events in Rockland County. Attendees get to chow down on some impressive Italian eats, enjoy local area talent and live entertainment, shop vendor and gift booths, play games, spin and twirl on carnival rides and so much more.