Construction Almost Completed on Shake Shack and Chipotle in Nanuet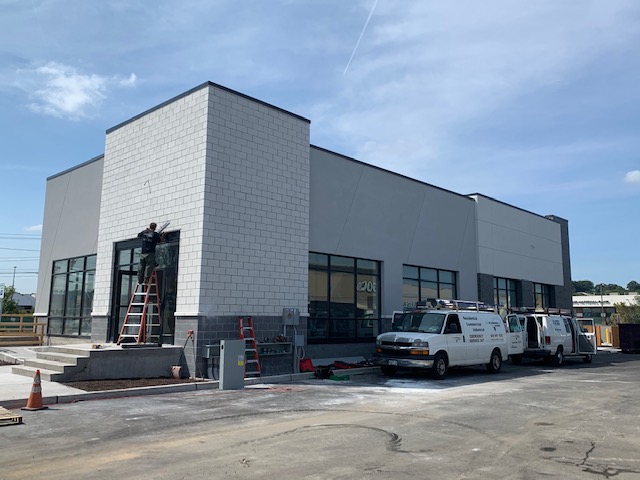 NANUET, NY – The construction on the new Shake Shack and Chipotle in the Rockland Plaza in Nanuet nears completion. Many Clarkstown residents remember the location as the site of the Michael's Tuxedo.
In March, we reached out to Clarkstown Supervisor George Hoehmann to confirm what businesses would be moving into the location.
"We are delighted to welcome Shake Shack and Chipotle to Clarkstown and the Nanuet area. We take great pride in our town and to have both of these new and popular businesses move to Nanuet is a great sign of growth and confirms that business in Clarkstown is good. We can't wait for them to open!"
The construction was set to be completed by late summer but due to the COVID-19 shutdown, the scheduled opening date has been pushed back. We are told they are looking to open in November or early December.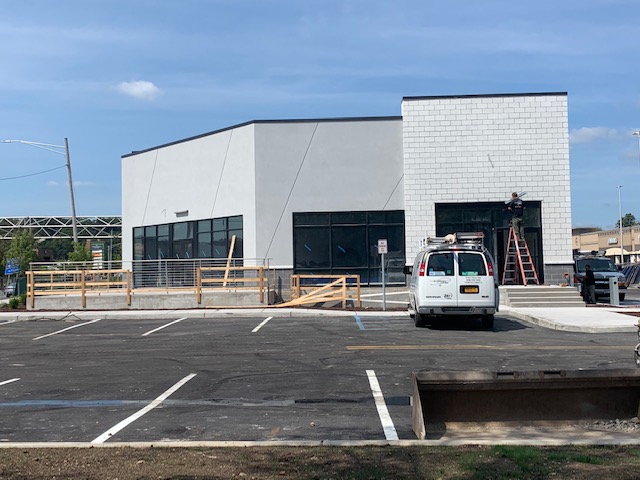 This will be the first Shake Shack location in Rockland County.
Construction Almost Completed on Shake Shack and Chipotle in Nanuet.
All photos by rocklandreport and taken on September 8, 2020
Great American Cookies Announces New Location at Palisades Center Mall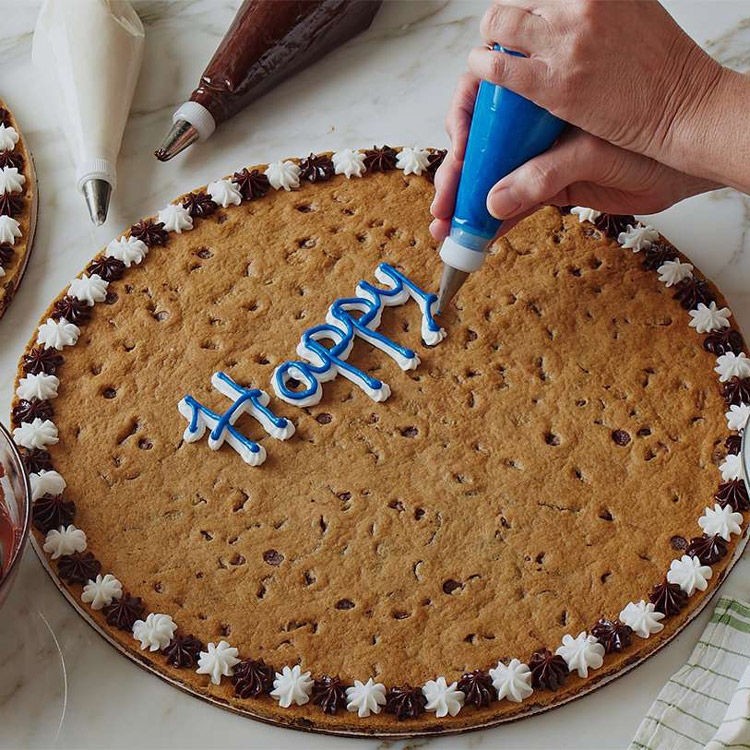 WEST NYACK, NY – Great American Cookies®, home of the original Cookie Cake, will open its newest location at the Palisades Center this summer. The 724-square-foot store will be located on Level Three next to Macy's.
The Great American Cookies store at Palisades Center will make your life sweeter with 15 varieties of fresh-scooped cookies, several varieties of brownies, and their famous Cookie Cake.
A vibrant, fun-filled ambiance where everyday elements tempt your sweet tooth and elevate your mood
"We can't wait to bring this beloved brand back to Rockland County in the Palisades Center," said Jamie Arkley, Owner of Great American Cookies. "We're looking forward to getting to know our community and making all their special days sweeter."
Many longtime Rockland residents may remember the Great American Cookies location in the Nanuet Mall directly next to the food court.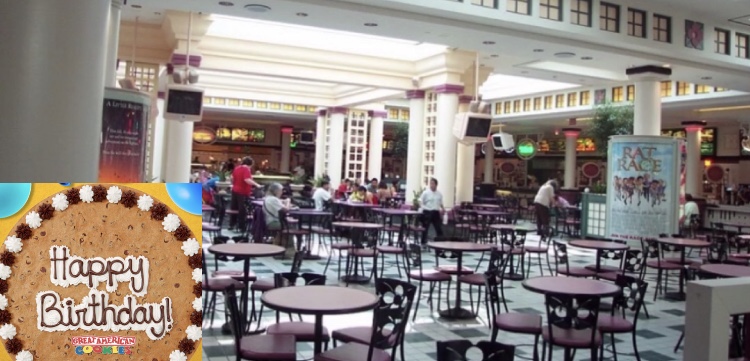 Levity Live in Palisades Center Mall Reopens May 21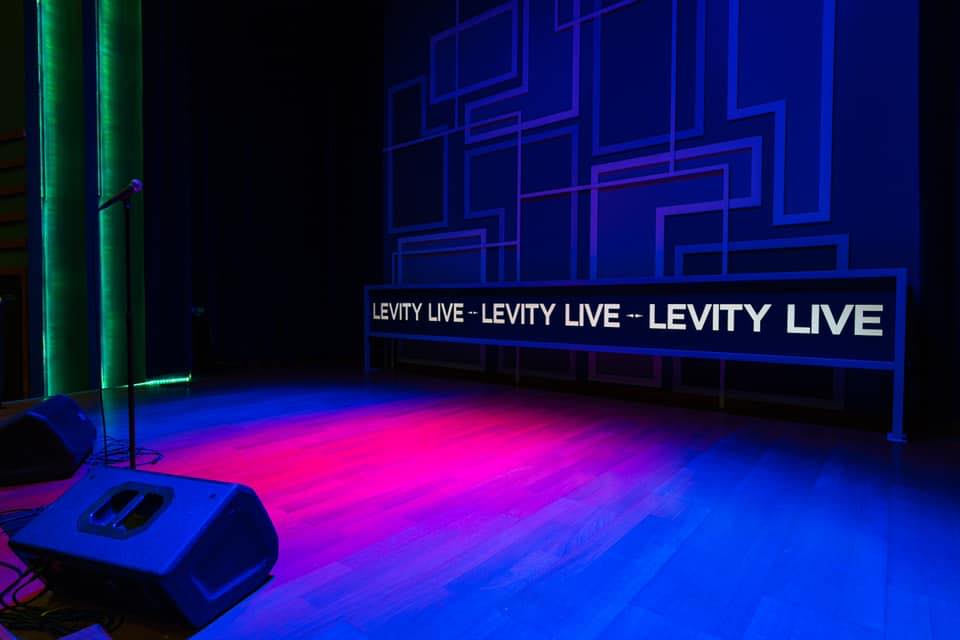 WEST NYACK, NY – After more than 14 months, the popular comedy club West Nyack Levity Live will reopen May 21 at Palisades Center with a weekend of performances by Gary Owen.
"We've waited a long time for this, so it's exciting to know that live comedy is returning to Levity Live in May," said John Campbell, General Manager of West Nyack Levity Live. "Our comics are eager to get out and work again, so it's going to be a great summer of shows. We've missed our hard-working staff and they're eager to return and welcome our guests next weekend."
Levity Live will reopen with guest safety as the top priority. Tables will be socially-distanced according to current state guidelines. Excelsior Pass – to verify test or vaccine status – will be used at the door, along with temperature checks. Guests will be required to wear masks when not eating and drinking. Staff will wear masks throughout their shift, undergo daily screening, and carry out enhanced cleaning between performances.
"Levity Live always delivers something new and exciting for our guests and we're thrilled to see them reopening," said Darrin Houseman, General Manager at Palisades Center. "We're looking forward to seeing the great lineup of comics and smiles on our guests faces!"
Gary Owen will perform at Levity Live from May 21-23 for five shows. Tickets go on sale Monday, May 10 at 10 a.m. Owen's big break came in 1997 on BET's Comic View where he was voted "Funniest Serviceman in America." He later starred in the BET reality show "The Gary Owen Show" and appeared in such films as "Rebound," "Daddy Day Care" and "Meet the Blacks." Owen last performed at Levity Live in March, 2018.
Other confirmed performances after reopening include:
• Bill Bellamy, May 28-30 (On Sale Now)
• Guy Torry, May 6-10 (On Sale Now)
• Chris Redd, July 1-3 (On Sale Now)
• New York Kings of Comedy, July 9-11 (One Sale Now)
Additional performances will be announced shortly.