Construction Almost Completed on Shake Shack and Chipotle in Nanuet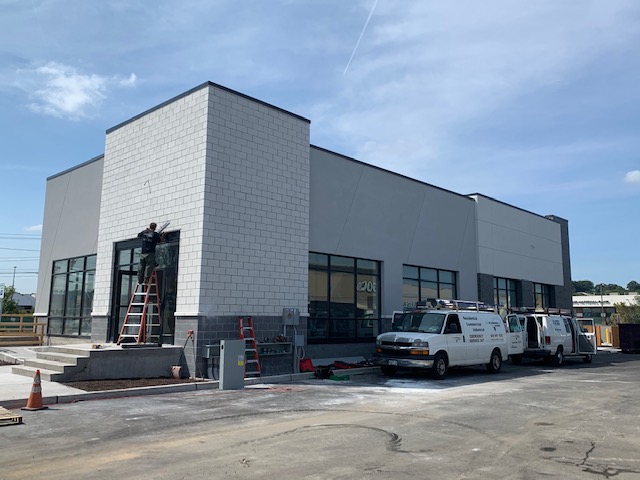 NANUET, NY – The construction on the new Shake Shack and Chipotle in the Rockland Plaza in Nanuet nears completion. Many Clarkstown residents remember the location as the site of the Michael's Tuxedo.
In March, we reached out to Clarkstown Supervisor George Hoehmann to confirm what businesses would be moving into the location.
"We are delighted to welcome Shake Shack and Chipotle to Clarkstown and the Nanuet area. We take great pride in our town and to have both of these new and popular businesses move to Nanuet is a great sign of growth and confirms that business in Clarkstown is good. We can't wait for them to open!"
The construction was set to be completed by late summer but due to the COVID-19 shutdown, the scheduled opening date has been pushed back. We are told they are looking to open in November or early December.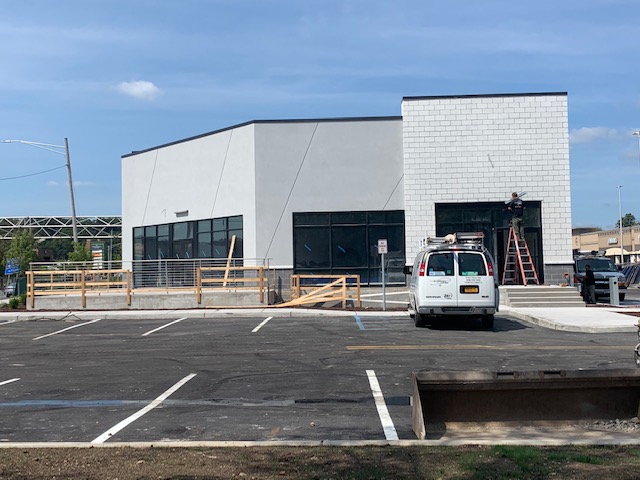 This will be the first Shake Shack location in Rockland County.
Construction Almost Completed on Shake Shack and Chipotle in Nanuet.
All photos by rocklandreport and taken on September 8, 2020
7-Eleven Opens in Palisades Mall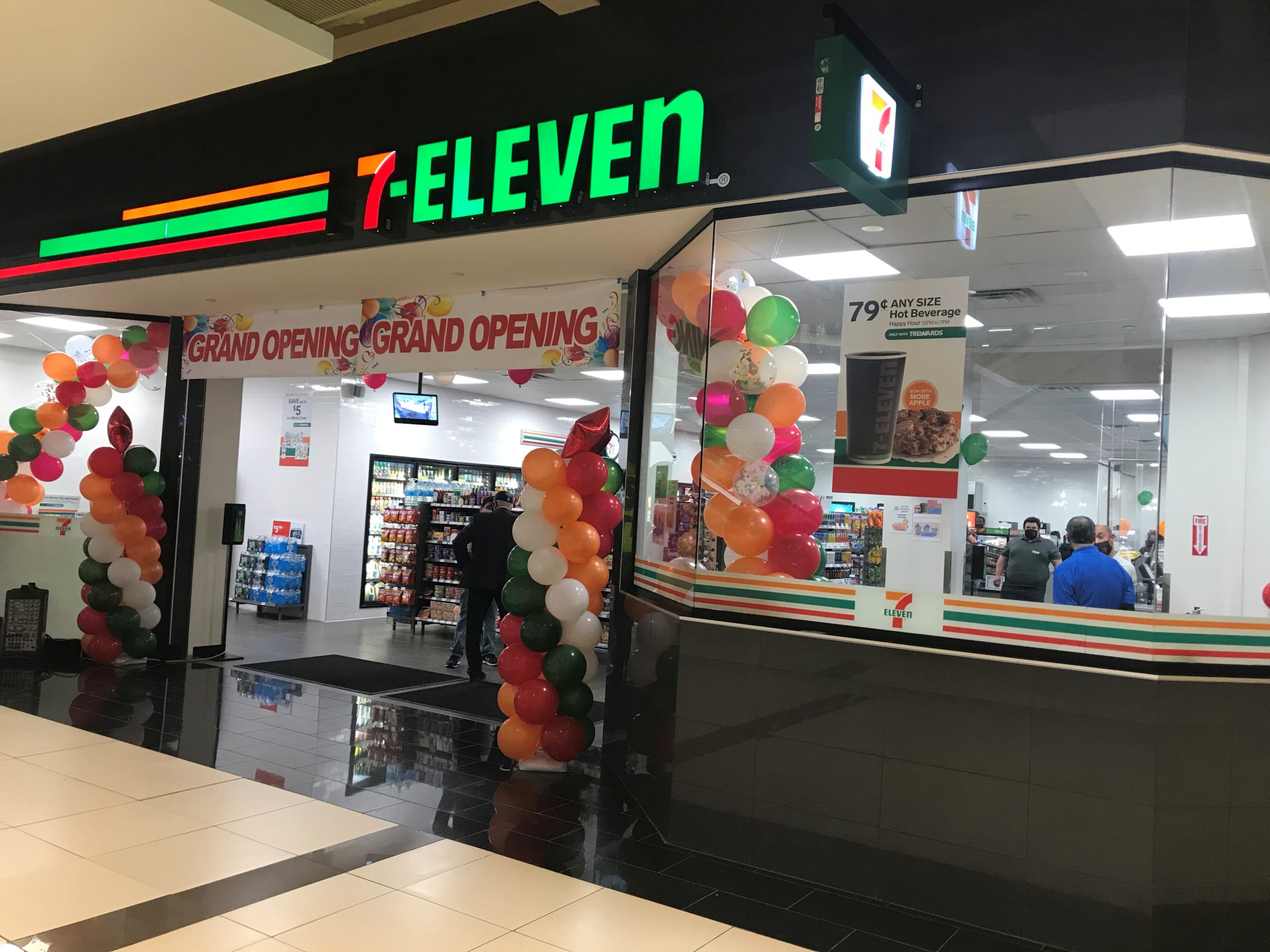 WEST NYACK, NY – 7-Eleven Inc., one of the most popular names in convenience retailing, opened a new store at Palisades Center on Wednesday, September 23. The location is located on level one near Best Buy and is one of several mall locations 7-Eleven plans to open in the future.
The 3,500-square-foot store, open from 11 a.m. until 7 p.m. Monday through Saturday, and 11 a.m. until 6 p.m. on Sunday, gives customers a place to take a break from shopping and grab one of their favorite 7-Eleven treats, including Big Gulp® and Slurpee® drinks, Big Bite® hot dogs, new ovens for cookies baked in the store daily, 7-Select™ snack items and more.
This location also includes the brand's new expanded hot and cold beverage menu, with the addition of touch-screen machines that brew custom hot coffee drinks like lattes, cappuccinos and espresso shots in just seconds. Customers can make their cup, their way at the expansive condiment station with various toppings, sprinkles and sweeteners.
As with all proprietary 7 Eleven beverages, the cup size determines the price, not what goes in it – whether it's a tall hot cup of Colombian or an iced latte with non-fat milk, an extra shot of espresso and sugar-free hazelnut syrup. Competitive prices are a far cry from typical coffeehouse prices.
"We strive to provide our guests with a great shopping experience," said Darrin Houseman, General Manager of Palisades Center. "The addition of 7-Eleven gives guests a quick place to recharge so they can continue shopping and having fun."
Assemblyman Schmitt Recognizes Emerald Retirement Planning, Inc as September's Small Business of the Month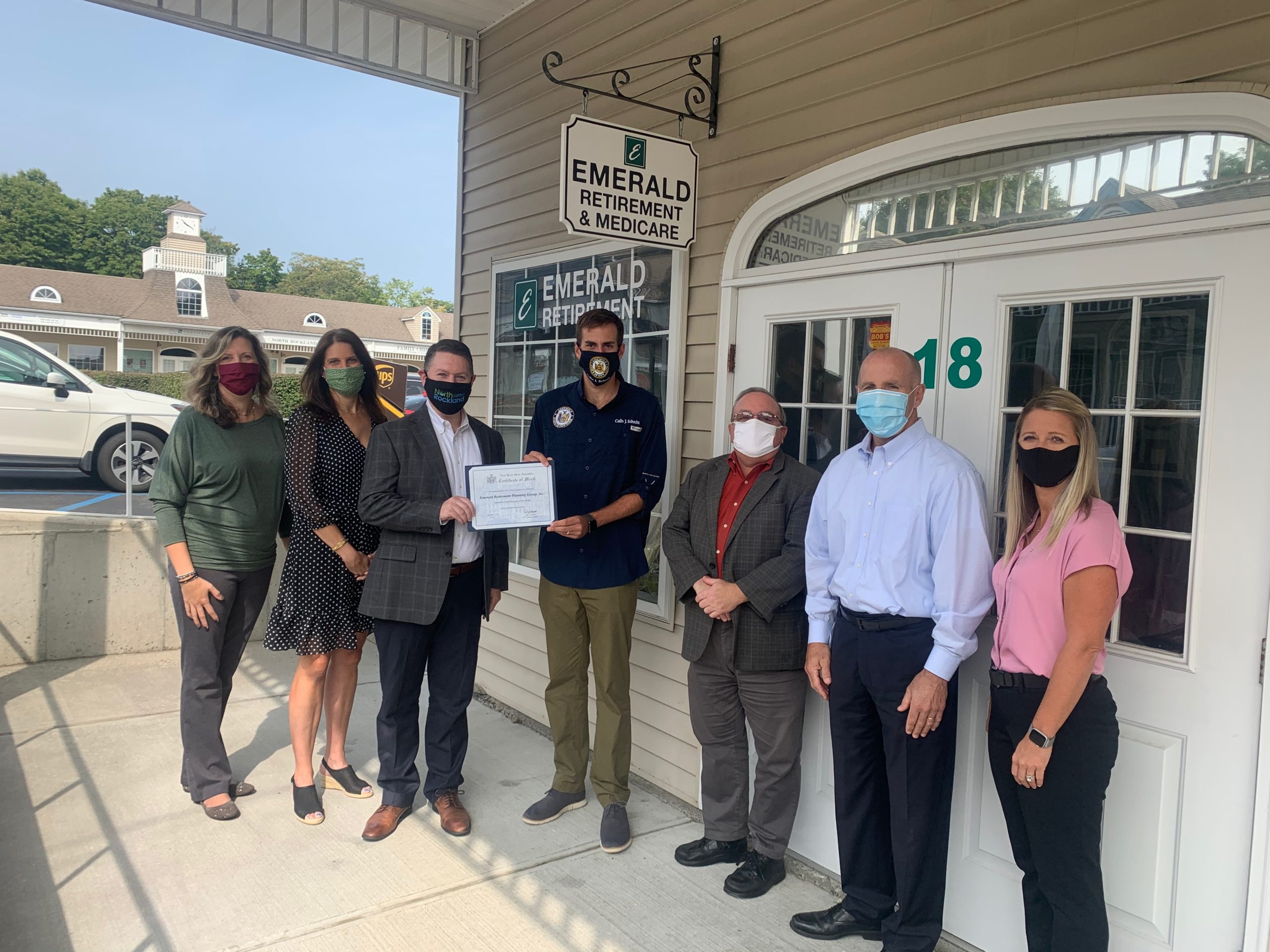 STONY POINT, NY –  Assemblyman Colin J. Schmitt has selected Emerald Retirement Planning, Inc, in Stony Point as the Small Business of the Month for September.
On a monthly basis, Assemblyman Schmitt selects a small business in his district to highlight and show appreciation. Emerald Retirement Planning, Inc, is located at 18 Liberty Square Mall, Stony Point, NY and owned by Matthew Clement.
Assemblyman Colin J. Schmitt stated, "As businesses start to re-open from COVID-19 shutdowns I am happy to recognize Emerald Retirement Planning, Inc. in Stony Point as our small business of the month for September. Emerald Retirement Planning, Inc. has been serving the Stony Point community since 2004 and is known for offering retirement and financial planning services. Matthew and his team are heavily involved with the community and always giving back to others in need and volunteering time for worthy causes. I am proud to honor Matthew's business as our September small business of the month!"
Matthew Clement, Owner of Emerald Retirement Planning Group, stated, "I am grateful to Assemblyman Schmitt for recognizing us as the Small Business of the Month for September. At Emerald, we help people with the investment management necessary to retire comfortably and remain comfortably retired, along with all the other planning issues that come up along the way. My team and I don't just work in North Rockland; we also live here and are raising our families here, so being community-focused is extremely important to us."
Town of Stony Point Supervisor Jim Monaghan also joined the ceremony and stated, "I am thrilled to stand by Assemblyman Schmitt and his selection of Emerald Retirement Planning, Inc. as the honored Small Business of the Month! It is always a pleasure to have our Assemblyman here in Stony Point and we appreciate his continued support of our community."