Congressman Mondaire Jones Announces Endorsements for Democratic Candidates in Westchester and Rockland Counties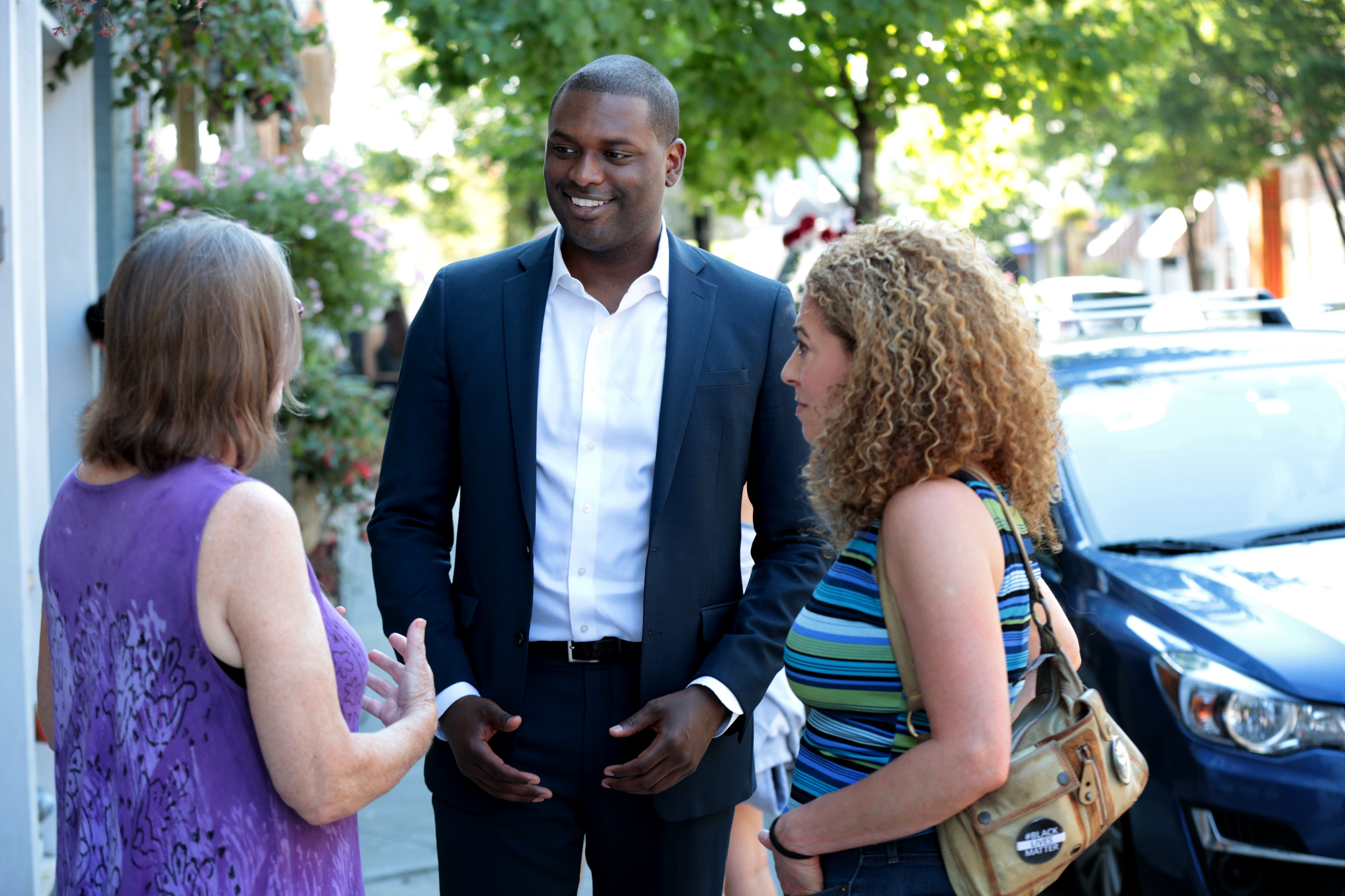 NYACK, NY – Congressman Mondaire Jones announced his formal endorsement of 80 candidates across New York's 17th Congressional District ahead of the November 2nd General Election. The full slate can be found below.
"The last year has made clear the critical role local elected officials play in enacting and implementing federal policies here at home," said Jones. "Now, more than ever, we need leaders at every level of government committed to doing the hard work to deliver for the people of Westchester and Rockland Counties. This incredible slate of candidates — some of whom are running for office for the first time, others who have been hard at work for years — represent the leadership our communities need and deserve as we work to Build Back Better. I'm thrilled to endorse them and I look forward to partnering with them to deliver for all of our constituents."
Since his swearing-in in January, Jones has been a leading voice in Washington. He was elected unanimously by his colleagues as Freshman Representative to House Democratic Leadership, and he was appointed a Deputy Whip of the Congressional Progressive Caucus and Co-Chair of the LGBTQ Equality Caucus. He serves on the House Judiciary, Education and Labor, and Ethics Committees, where he has established himself as a leader on issues of democracy reform, civil rights, child care, and climate. In April, Jones launched his leadership committee, Policy is Personal PAC, which has endorsed three candidates in federal races.
The full list of candidates is as follows:
Nancy Barr – Westchester County Legislator District 6
Richard Becker – Cortlandt Town Supervisor
Rachel Berkey – Harrison Town Board Member
Judge Robert Berliner – New York State Supreme Court
Judith Beville – Greenburgh Town Clerk
Anne Bianchi – Mt. Kisco Trustee
Joe Bonanno – Mt. Pleasant Supervisor
Catherine Borgia – Westchester County Legislator District 9
Jennifer Bounds – New Castle Town Board Member
Ben Boykin – Westchester County Legislator District 5
Justin Brasch – White Plains Common Councilmember
Karen Brown – Mayor of Tarrytown
Debra Carter – Cortlandt Receiver of Taxes
Jose Castaneda – Rye Town Justice
Aviah Cohen Pierson – Yorktown Town Justice 
James Creighton – Cortlandt Town Board Member 
Judge Christie D'Alessio – New York State Supreme Court
Thomas Davis – New York State Supreme Court
Max DiFabio – Rye Town Justice
Dwight Douglas – Peekskill City Councilmember
Paul Feiner – Greenburgh Town Supervisor
Ramon Fernandez – Peekskill City Councilmember
Vedat Gashi – Westchester County Legislator District 4
Ilan "Lanny" Gilbert – Yorktown Town Board Member
Frank Gordon – Mayor of Harrison
Jeffrey Greenberg – Clarkstown Town Supervisor
Gabrielle Hamilton – Ossining Town Councilmember
Ellen Hendrickx – Greenburgh Town Board Member
Samuel Hernandez – Clarkstown Town Board Member
Sherry Horowitz – Croton-on-Hudson Trustee
Venita Howard – Greenburgh Receiver of Taxes
James Hyer – New York State Supreme Court
Tim Idoni – Westchester County Clerk
Cristin Jacoby – Cortlandt Town Board Member 
David Kim – Tarrytown Village Trustee
David Koenigsberg – Dobbs Ferry Village Justice
George Latimer – Westchester County Executive
Dana Levenberg – Ossining Town Supervisor
Omar Lopez – Ossining Village Trustee
Tony Markus – Mt. Kisco Town Justice
John Martin – White Plains Common Councilmember 
Holly McCall – New Castle Town Supervisor
Becky McGovern – Tarrytown Village Trustee
Vivian McKenzie – Mayor of Peekskill
Nabeela McLeod – Clarkstown Town Justice
Mary Morrison Rodriguez – Stony Point Town Board Member
Lori Morton – New Castle Town Board Member
Bonnie Orden – Greenburgh Town Justice
Catherine Parker – Westchester County Legislator District 7
Vishnu Patel – Yorktown Town Board Member
Karine Patiño – Mt. Kisco Trustee
Michael Patino – Dobbs Ferry Village Trustee
Rich Payne – White Plains Common Councilmember
Holly Perlowitz – Ossining Receiver of Taxes
Effie Phillips-Staley – Tarrytown Village Trustee
Erika Pierce – Westchester County Legislator District 2 
Aimee Pollak – Clarkstown Town Justice
Brian Pugh – Mayor of Croton-on-Hudson
Judge Thomas Quinones – New York State Supreme Court
Kimberly Ragazzo – Cortlandt Town Justice
Jeff Rednick – Rye Town Justice
Barry Reiter – North Castle Town Councilmember
Tom Roach – Mayor of White Plains
Alejandro Rosales – Croton-on-Hudson Trustee
Shari Rosen Ascher – Dobbs Ferry Village Trustee
Matthew Rosenberg – Dobbs Ferry Village Trustee
Vincent Rossillo – Mayor of Dobbs Ferry
Lauren Schimko – Stony Point Town Board Member
Robert Scott – Peekskill City Councilmember
Laroue Shatzkin – Cortlandt Town Clerk
Francis Sheehan – Greenburgh Town Board Member
MaryJane Shimsky – Westchester County Legislator District 12 
Colin Smith – Westchester County Legislator District 1 
Justin Sweet – Clarkstown Town Clerk
Bruce Tucker – Mayor of Piermont
David W. Vinjamuri – Westchester County Legislator District 3 
L'Tanya Watkins – Rockland County Executive
Michael Weinberg – New Castle Town Board Member
Adam Weiner – Harrison Town Board Member
Jewel Williams Johnson – Westchester County Legislator District 8
VIDEO: Rockland County Exec. Ed Day Campaign Victory Speech
VIDEO: Rockland County Republican Party Election Night