CONGRESSMAN LAWLER LEADS LETTER DEMANDING IMMEDIATE INVESTIGATION INTO HOW ANTI-SEMITIC QUESTION APPEARED ON STATEWIDE EXAM
Washington, D.C., 2/2/2023… Congressman Mike Lawler (NY-17)  was joined by 8 of his Republican colleagues from New York in sending a letter to Governor Hochul and New York State Education Department Commissioner Betty Rosa demanding an investigation into how an anti-Semitic question appeared on a statewide Regents Exam.
"I was appalled to see this blatantly anti-Semitic question on the New York State Regents Exam," said Rep. Lawler. "It displays a serious lack of oversight at the New York State Education Department and calls into question the review and approval process for the exam. How someone could have signed off on this, a question that seemingly calls into question the very right for Israel to exist, is beyond absurd."
"Which is why we are calling on Governor Hochul and Commissioner Rosa to open an immediate investigation into this matter, so that we can hold those responsible accountable for this heinous action," concluded Rep. Lawler. "It is imperative that we take on anti-Semitism wherever it attempts to take root and a thorough investigation into this matter should help prevent a question of this nature from ever appearing on a state Regents Exam again."
"The inclusion of the anti-Semitic question in the New York State Regents Exam in Global History and Geography is unsettling and demonstrates a startling lack of oversight by the New York State Education Department in reviewing their testing materials.  Sadly, proponents of antisemitism continue to use all tools at their disposal to advance their hate filled ideology as is evidenced by the anti-Israel verbiage included in this winter's statewide global history and geography test.  Governor Hochul and state education department officials must investigate this matter, ensure the proponent of the anti-Semitic question is held accountable, and work to prevent such hateful language from ever appearing in Empire State testing materials again," said Congressman D'Esposito.
"Israel has the right to exist and any effort undertaken by the New York State Education Department to undermine this fact is shameful. In light of recent crimes against the Jewish community and a pair of deadly shootings in Israel over the weekend, we need to be doing more to combat antisemitism and reinforce the relationship between the United States and Israel," said Congressman Molinaro.
"Anti-semitism in any form is vile, unacceptable, and I condemn it in the strongest way possible. New York students should be learning and tested on real history, not ideological revisions. I urge Governor Hochul and Commissioner Rosa to act in the best interest of our students," said Rep. LaLota.
"It defies comprehension how such a blatant anti-Semitic question passed through the layers of approval process in our state's education system, but unfortunately, it's a reflection of the far-left anti-Israel ideology that is permeating our government. I stand with my colleagues in condemning these teachings and calling on them to be immediately removed from our Regents exam with a public apology to New York's Jewish community," said Congressman Nick Langworthy.
Lets Change It Back To The Tappan Zee Bridge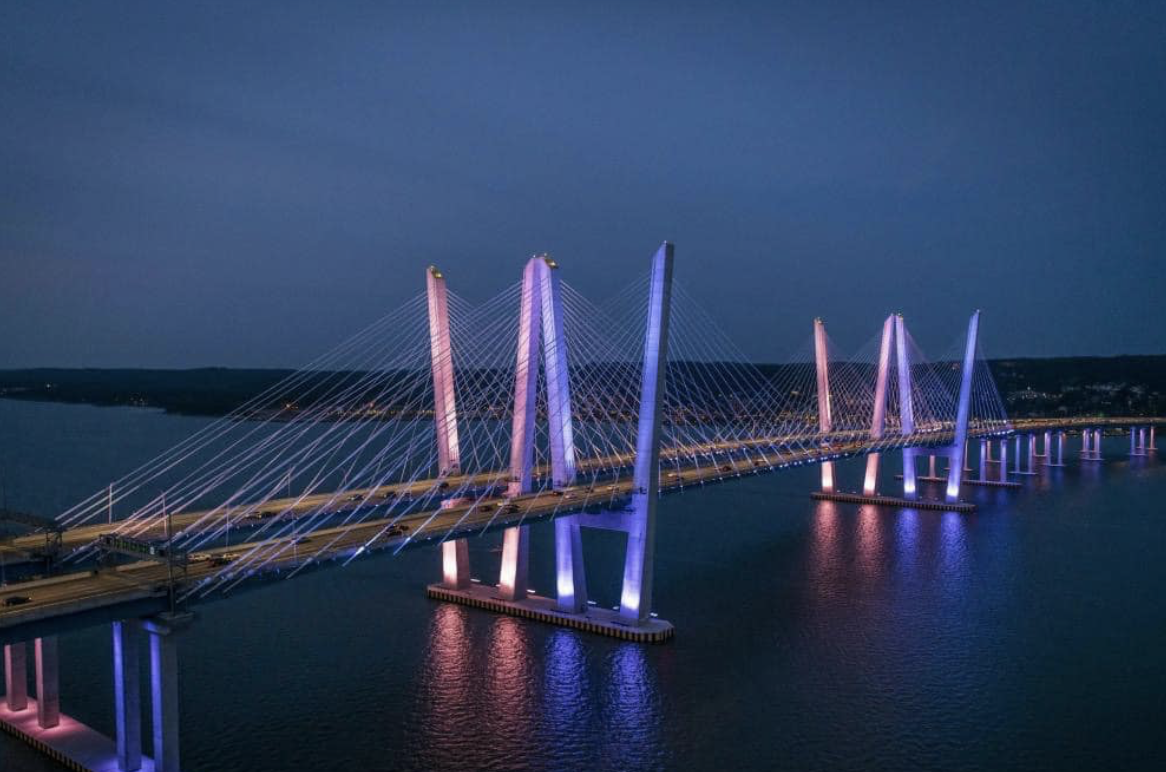 Sen.
James Skoufis
(Orange County) Proposes Legislation to Change the Name of the new Bridge Back to the "Tappan Zee Bridge"
"I'm a Democrat. I'm in the majority. I think it presents a new opportunity to perhaps bring this bill to the floor and finally get a vote on it," Skoufis said.
"Let's find some bridge, let's find some tunnel, let's find some highway that doesn't already have some dedication and name it after Mario Cuomo," Skoufis said.
He also has a plan to get his bill passed.
"We can get it done possibly in what we call an omnibus bill, which is, by the way, how this name got done in the first place. It was tucked into a much larger bill with a bazillion other things," Skoufis said.
If the bill passes, will Gov. Kathy Hochul sign it?
"First of all, Mario Cuomo was an extraordinary governor. But if the bill passes, and I know there's a lot of conversation after the bill passes the Legislature, I would certainly look at anything that passes at the time, but it is too premature," Hochul said.
Previously Assemblyman
Mike Lawler
proposed legislation to change the name back to the "Tappan Zee Bridge" but this represents the best and maybe last opportunity to change the name back.
Harckham Bill Helping to Guarantee Health Benefits for Volunteer Firefighters Passes in Senate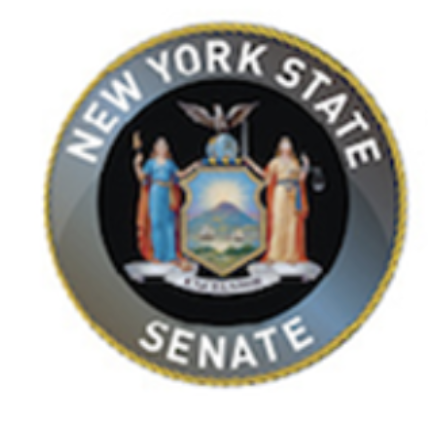 The New York State Senate unanimously passed legislation this week sponsored by State Senator Pete Harckham that will help expand health benefits for volunteer firefighters. The legislation, when approved by the Assembly and enacted by the governor, will make permanent the long-standing law covering disability determinations for volunteer firefighters due to certain lung disabilities.
"Volunteer firefighters statewide often incur major diseases and ailments in the course of protecting our residents and businesses, so we must reciprocate and safeguard the health of these brave first responders whenever possible," said Harckham. "This bill will eliminate a sunset clause for lung care while streamlining access to much deserved health benefits."
Volunteer firefighters provide an invaluable service to New York State and our individual communities. Accordingly, it simply makes sense to prevent unnecessary worry on the part of volunteer firefighters and their families as to whether or not they will receive their benefits.
Harckham's bill (S.1176) regarding firefighters with lung maladies will amend a 2006 law that grants important lung health care benefits, yet needs to be renewed through legislative approval and enacted every two years. Similar health benefits for full-time firefighters, though, do not need to go through the biannual approval process—even though career and volunteer firefighters are exposed to the same risks.
The risks are, indeed, significant. Lung disabilities for firefighters exceed those experienced by the average adult population in the U.S. In the line of duty, firefighters are exposed to gases, toxins and other substances that have damaging short- and long-term effects on the respiratory system. Some of the toxic gases and respiratory tract irritants that firefighters are at risk of inhaling include sulfur dioxide, hydrogen chloride, phosgene, nitrous oxides, aldehydes and particulate matter.
The New York State Senate passed a similar bill introduced by Harckham last year, but the State Assembly did not approve the legislation. When enacted, the legislation will benefit over 80,000 volunteer firefighters and their families across New York.
"We would like to thank Senator Harckham for his hard work in getting this important piece of legislation again passed in the State Senate," said Edward Tase, Jr., president of the Firefighters Association of the State of New York (FASNY). "New York's volunteer firefighters are exposed to dangerous chemicals while fighting fires that may cause lasting lung damage. FASNY wholeheartedly supports this legislation, which will take this long standing benefit and make it permanent, further strengthening this critical safety net for our volunteer firefighters. We are ready to work with the Assembly and we urge them to follow suit and pass this in their house."