Clev Lubin of Suffern HS Named New York Gatorade Football Player of the Year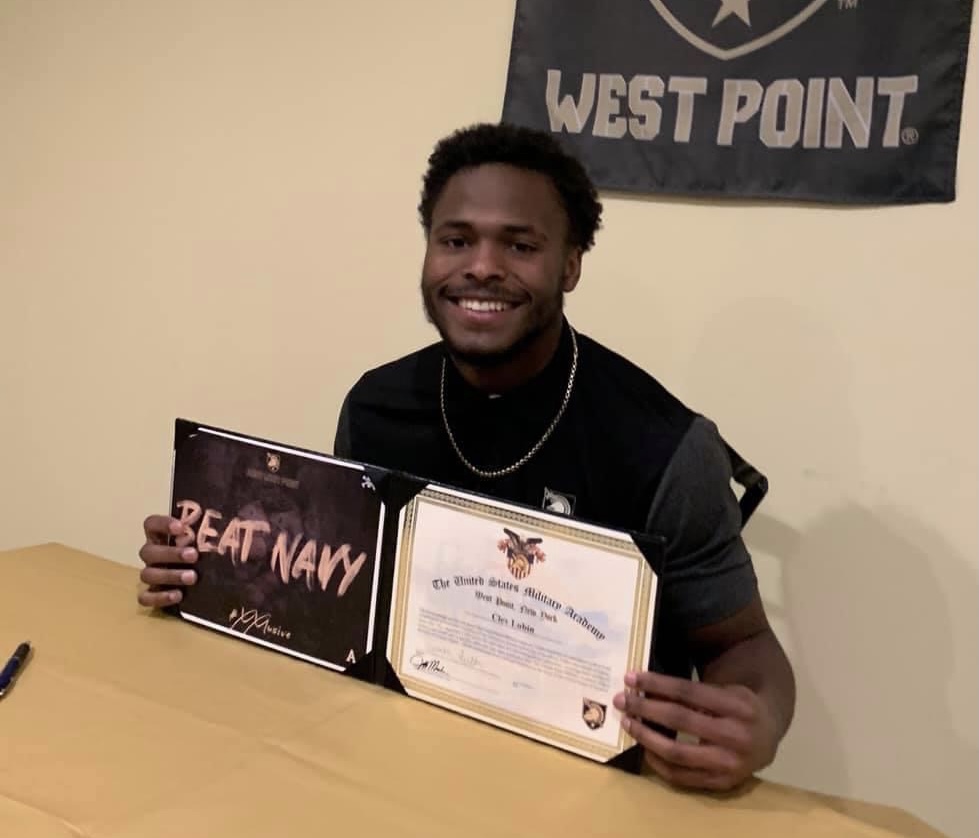 SUFFERN, NY – Clev Lubin, a senior at Suffern High School and An Army-West Point prospect, has been named the New York Gatorade Football Player of the Year.  Lubin broke the 1,000-yard mark in just six games this spring, leading the program to a 5-1 record. He scored 16 touchdowns on 110 carries and had 22 tackles on defense. Clev is also a star on the basketball court. Lubin is the first Gatorade New York Football Player of the Year to be chosen from Suffern High School.
The award, which recognizes not only outstanding athletic excellence, but also high standards of academic achievement and exemplary character demonstrated on and off the field, distinguishes Lubin as New York's best high school football player. Now a finalist for the prestigious Gatorade National Football Player of the Year award to be announced in May, Lubin joins an elite group of past state football award-winners, including Emmitt Smith (1986-87, Escambia High School, Fla.), Matthew Stafford (2005-06, Highland Park High School, Texas) and Christian McCaffrey (2012-13 & 2013-14, Valor Christian High School, Colo.).
The Section 1 Offensive Player of the Year, Clev had a season-best 303 yards and five touchdowns rushing on 31 carries in a victory over defending Class AA state champion New Rochelle. Lubin was an All-State selection as a junior.
Lubin has volunteered locally on behalf of a youth mentoring program. "Clevmer Lubin is one of the best running backs that we've ever played against," said Ray Rhett, head coach at New Rochelle High. "His size, speed and patience are rarely seen."
Lubin has maintained a 3.23 GPA in the classroom. He has signed a National Letter of Intent to play football at the U.S.
Military Academy this fall.
NY Boulders Sundberg Recipient of 2021 Johnny Thompson Unsung Hero Award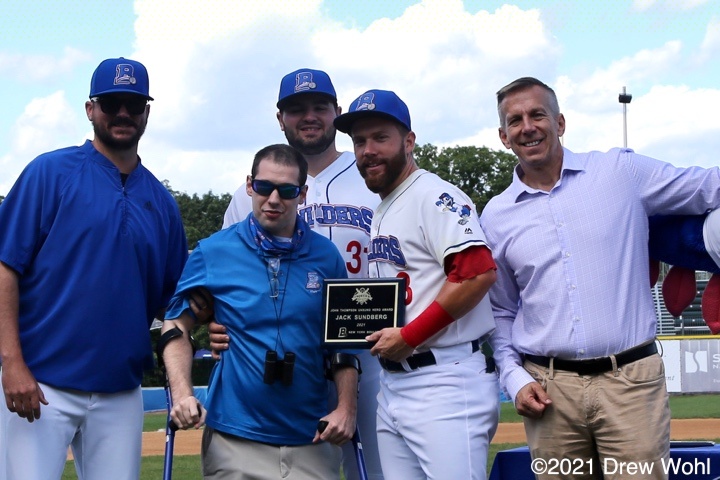 POMONA, NY – New York Boulders Baseball Outfielder Jack Sundberg named this year's recipient of the Johnny Thompson Unsung Hero Award.
John Thompson, who has Cerebal Palsy, is a resident of Nanuet and a true inspiration. He embodies the never quit attitude. He is the Disabilities Liaison Officer for the NY Boulders and the play-by-play announcer for the Rockland Community College Men's & Women's Basketball Team.
Thompson is a rising star in sports journalism, interviewing some of the biggest names in New York sports.
Sundberg has quietly put together an outstanding season on his way to the Thompson Award. He has given the Boulders' solid defensive play in left field, while, at bat, has maintained a batting average hovering around the .300 mark throughout the year and, through the Labor Day game versus Tri-City, is tied for the Boulders' single season stolen base mark of 47 set by Junior Arrojo in 2016.
Patriot Parachute Team – FDNY vs. NYPD Baseball Game at Boulders Stadium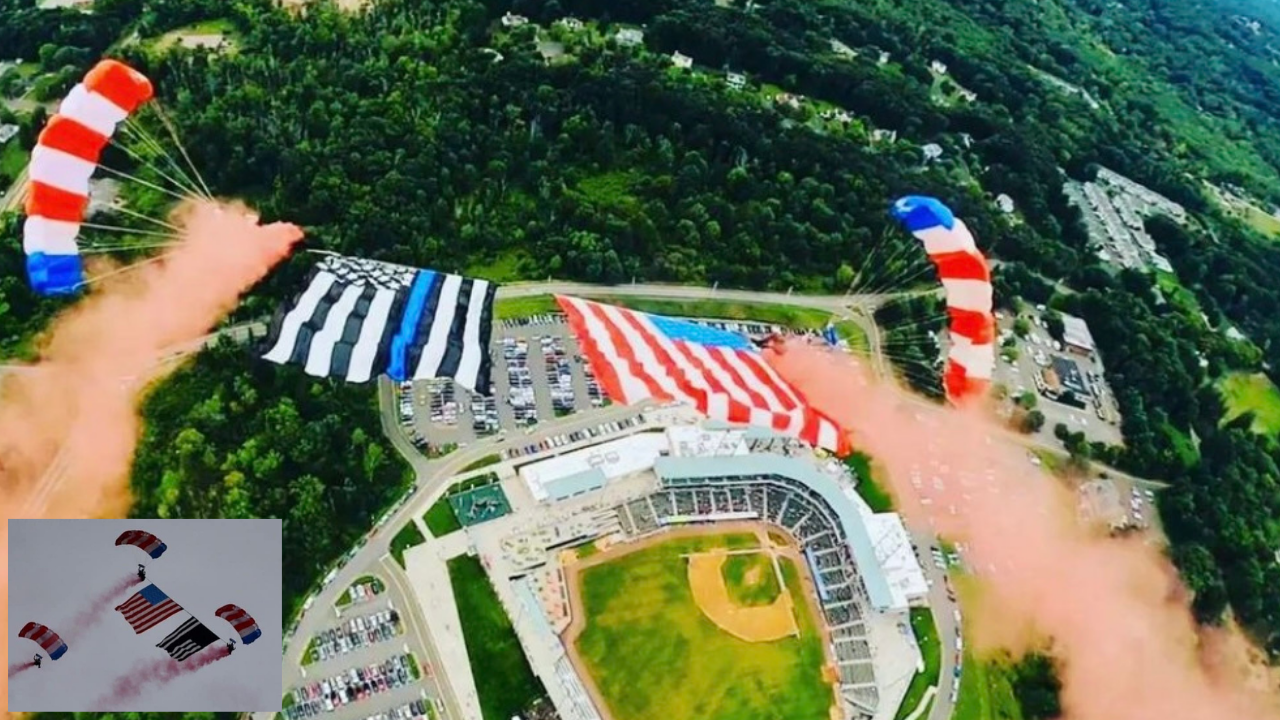 Patriot Parachute Team, who are all veterans, jumped into Boulders stadium during the national anthem of the FDNY vs. NYPD baseball game.
The New York City Fire Department (FDNY) would win the game 16 – 5.
Video credit Mike Joyce.