Clarkstown Resident Rescue of a Baby Deer Goes Viral, Recognized by Supervisor Hoehmann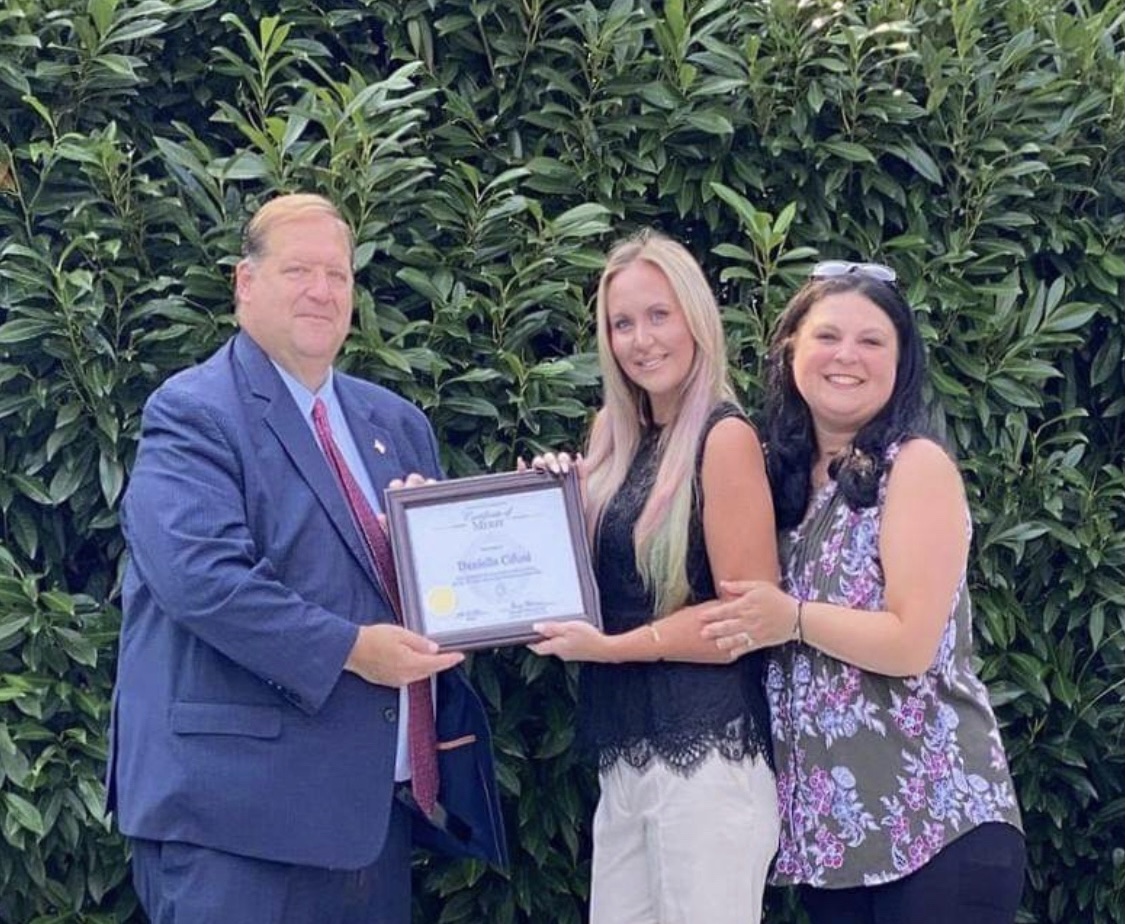 NEW CITY, NY – Clarkstown's Danielle Cifuni Rescue of a Baby Deer Goes Viral, Recognized Today by Clarkstown Supervisor George Hoehmann.
Lauren Marie Wohl, the admin of the popular Town of Clarkstown community group – Clarkstown Community Uncensored posted the story of a New City mom who jumped right into action saving a baby deer who was drowning in her pool. Wohl's post has gone viral with over 1,000 likes on Facebook and the story being featured on almost every major NYC news station.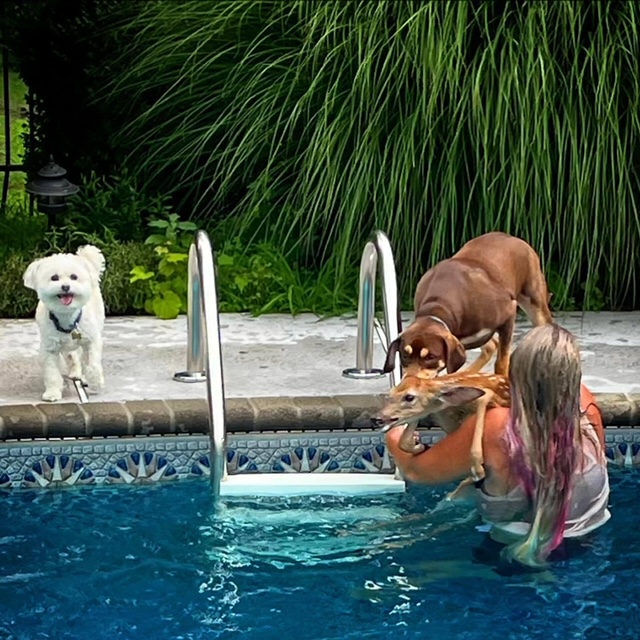 Today, Town of Clarkstown Supervisor George Hoehmann thanked Danielle and presented her with a certification of merit on behalf of the town.
You can read the full story below-
The baby deer broke the fence around the pool by slamming into it several times (very determined little baby deer)! The deer then fell into the pool. Danielle saw the deer drowning so she jumped into action to remove it from the pool. The deer was okay but crying after Danielle removed it from the pool. The mommy deer heard her baby and came out from the woods to watch. The baby deer is fine and went off with her mommy back into the woods! Danielle has a few hoof bruises but she said she is just happy the deer is okay and back safely with it's mom!
Great job Danielle! 🦌
Rockland's Amiel D'Auria Celebrates 100th Birthday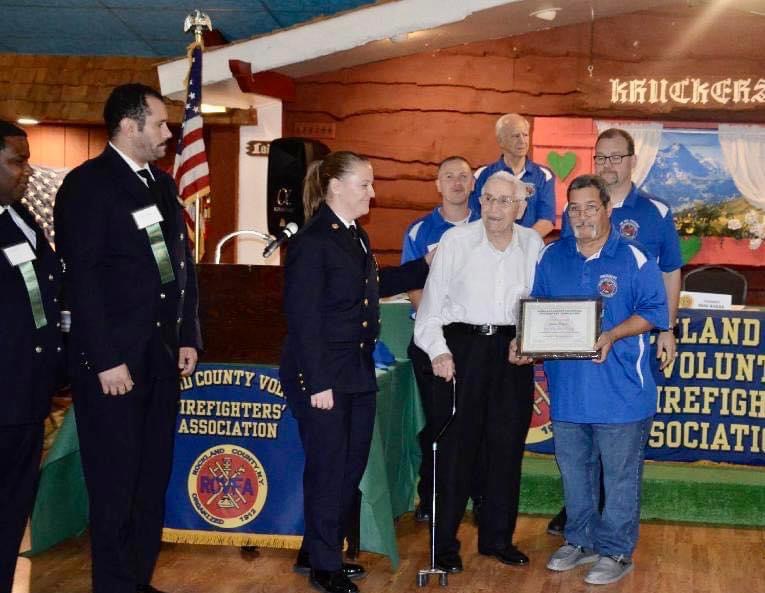 NYACK, NY –  Nyack Fire Department Honorary Battalion Chief Amiel D'Auria celebrates his Happy 100th Birthday!
Amiel is an 80 year Life Member of Chelsea Hook & Ladder Company # 2, joining in July of 1942. Amiel was recently honored by the Rockland County Volunteer Firefighters Association for his 80 years of service. Happy 100th Birthday Amiel!
Photo credit – Rockland Fires
Tappan Zee Bridge lit Pink for Breast Cancer Awareness Month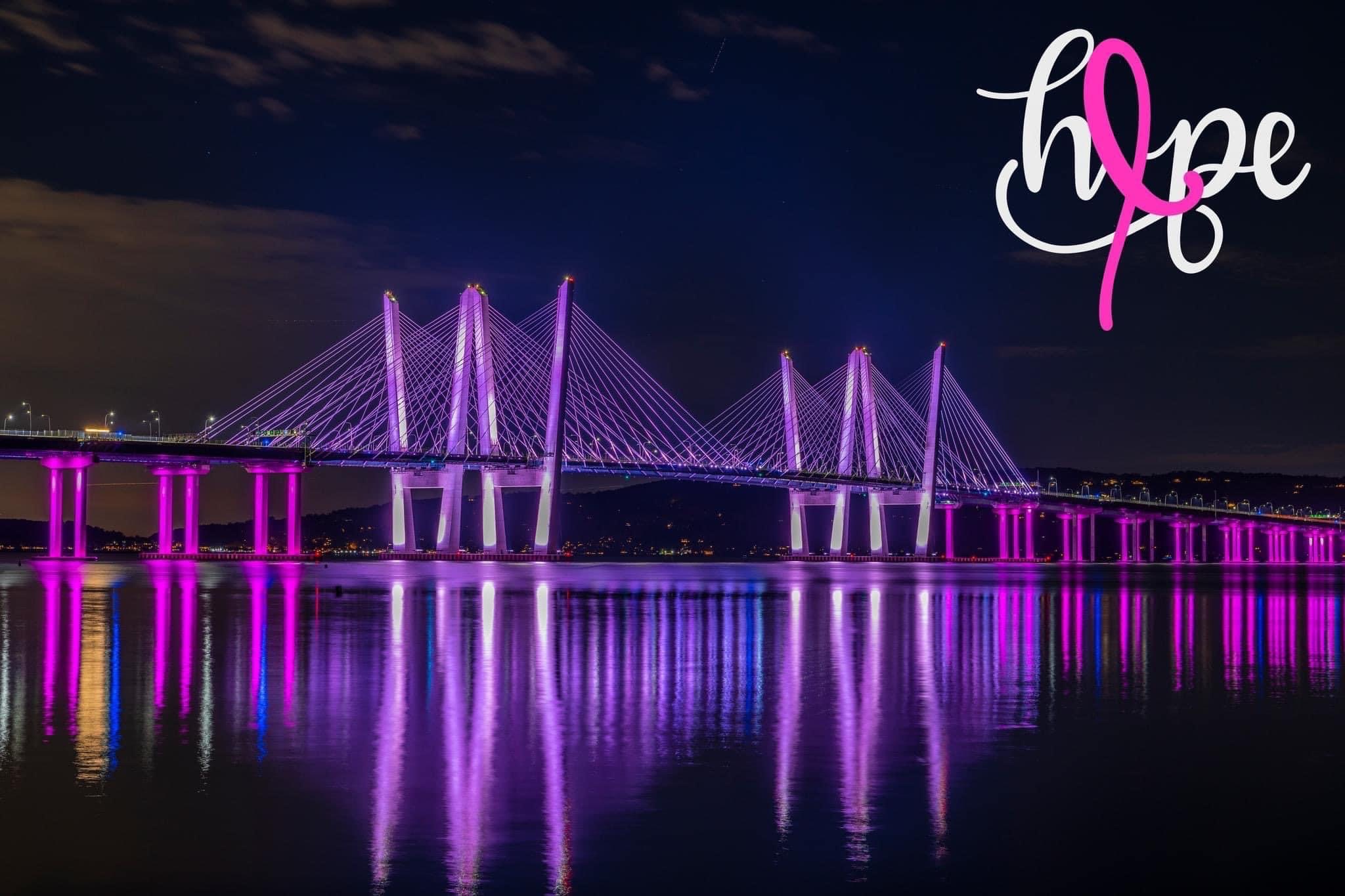 Tappan Zee Bridge lit Pink for Breast Cancer Awareness Month
Join us as we remember those taken by this disease, admire the survivors, and support those still fighting.
Photo by Laura Kibala