Call for Women Artists – "Women's Voices" Art Exhibit at Rockland County Courthouse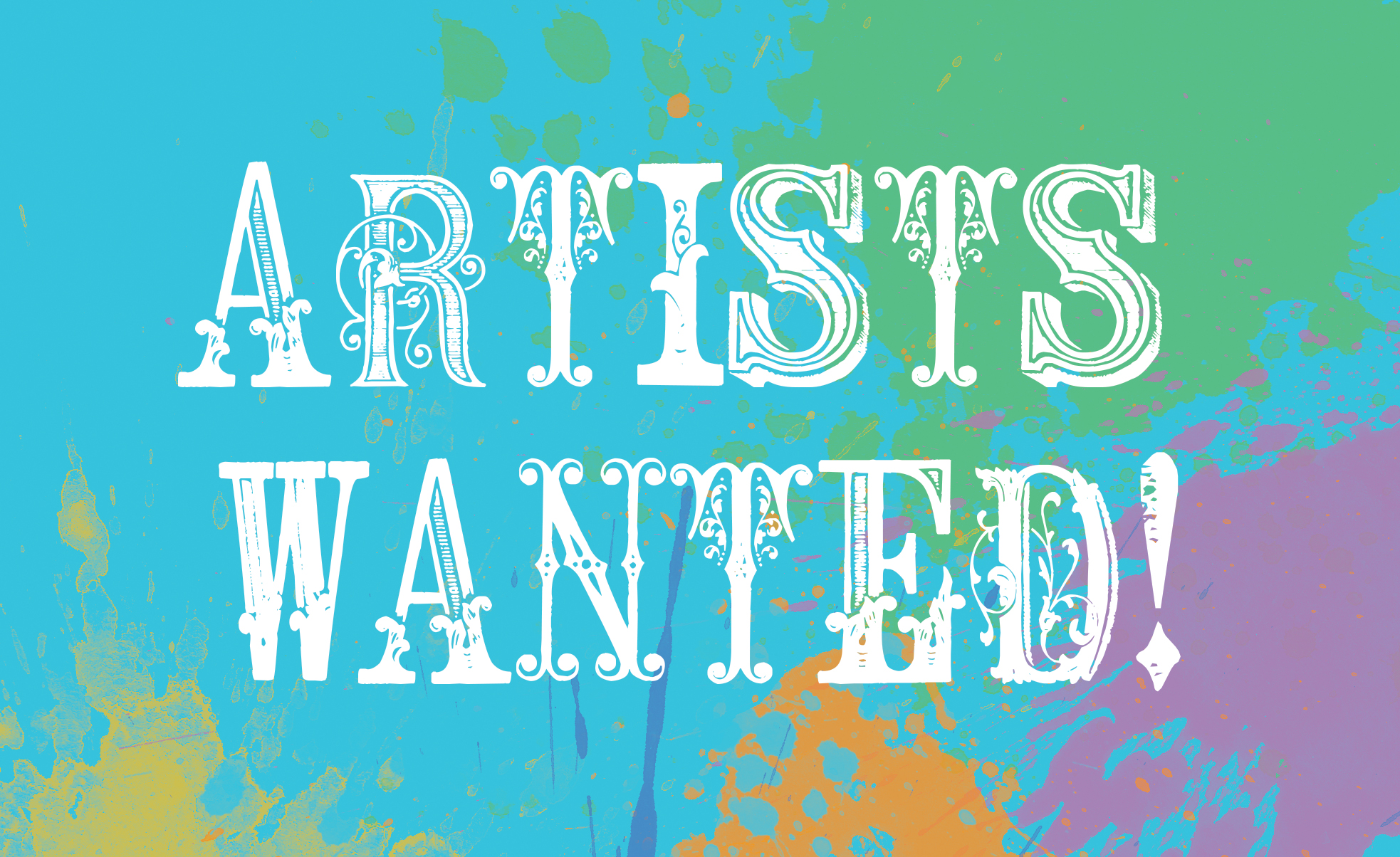 Call for Women Artists – "Women's Voices" Art Exhibit
DEADLINE: FRIDAY, APRIL 17, 2020
May 11 through July 30, 2020 – Rockland County Courthouse Gallery, 1 S. Main St, New City, New York
In celebration of the 100th anniversary of women's right to vote and in collaboration with SuffrageForward, the Arts Council of Rockland (ACOR) invites women to submit artwork addressing the theme of "Women's Voices." SuffrageForward's mission is "not only to celebrate women's right to vote, but to empower women now and in the future and create awareness among all people of the strength and resiliency of girls and women.
All work will be considered eligible for inclusion as long as Artist adheres to the following guidelines:
• Artists MUST be members of ACOR and 18+ years of age.
• All Artwork is subject to approval by ACOR and the Commissioner of Jurors.
• Artwork displayed in the Courthouse Gallery must be family-friendly and suitable for all audiences.
• Artists are responsible for delivery/pickup of Artwork as well as installation, including all hanging materials.
• Wall hanging/2D works should be 30" maximum in any direction; Sculpture must fit into pre-existing cubbies measuring 25" high x 17″ wide x 18" deep.
• ACOR is not responsible for insuring the artwork on display in the Courthouse. Artist is advised to maintain his/her own insurance.
• ACOR will notify Artist of any sales inquiries and Artist will personally conduct transactions. In the event of a sale, ACOR suggests a donation of 25% of the sale price to be paid by Artist to ACOR at the close of the Exhibition.
• The Courthouse Gallery is open to visitors only when court is not in session. All visitors to the Courthouse Gallery are subject to security screening.
• The exhibition venue is managed by a third party and it may be necessary to de-install or close the exhibition unexpectedly or with limited notice. Artist will be notified as soon as ACOR is given notice, but if Artist is unavailable to remove the Artwork upon the request of venue management, Artist must allow to ACOR to remove Artwork.
SUBMIT YOUR ARTWORK – HERE.
If you have any questions, please email questions to [email protected]
Over 500 Turkeys Distributed to Families in the Village of Spring Valley for Thanksgiving Day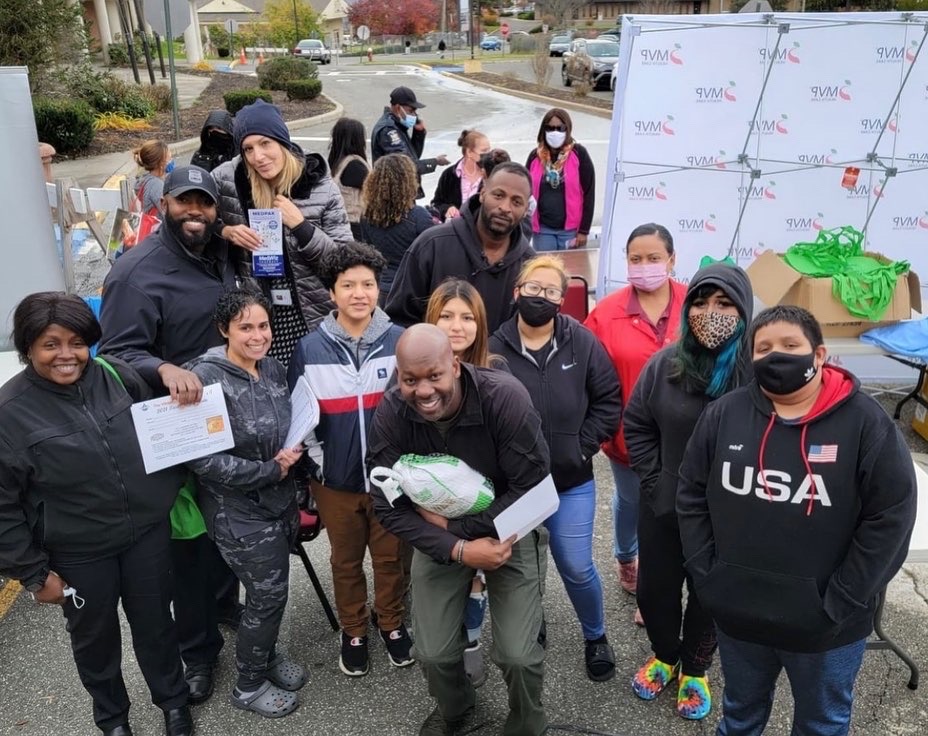 Over 500 Turkeys Distributed to Families in the Village of Spring Valley for Thanksgiving Day.
"This is the SEASON of GIVING and being THANKFUL! Remember that Thanksgiving is a joyous invitation to shower the world with love and gratitude. When we give cheerfully and accept gratefully, everyone is blessed." said East Ramapo School Board Member Sabrina Charles Pierre.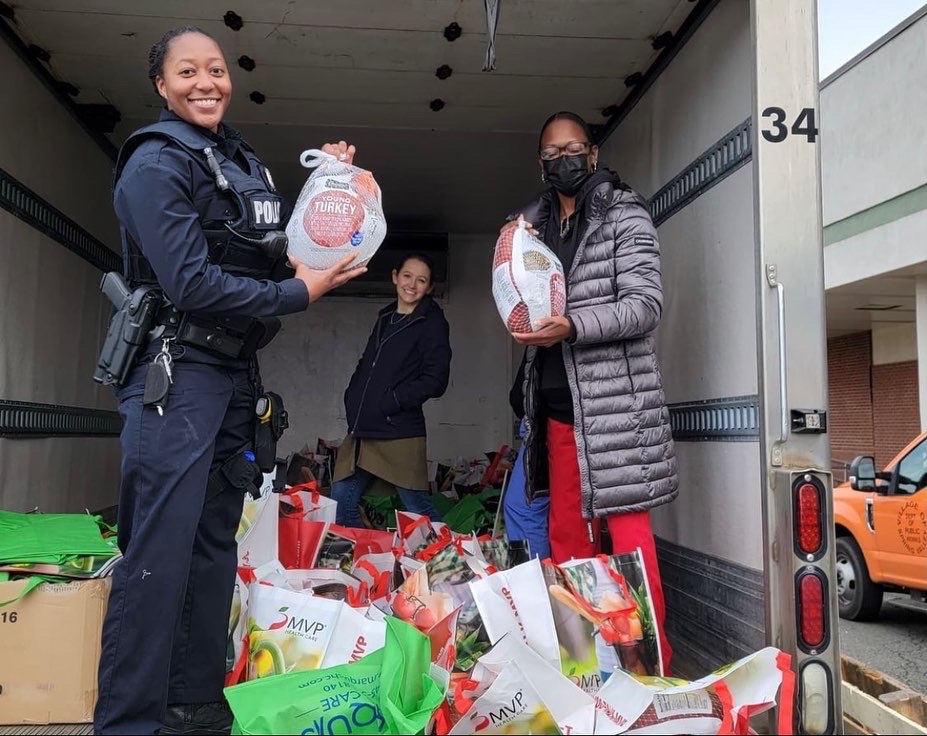 Great job by Sabrina Charles-Pierre, Spring Valley Police Department, and all involved. 
Sons of Italy Meatball Contest Raises $7,000 for Medical Expenses for Local Family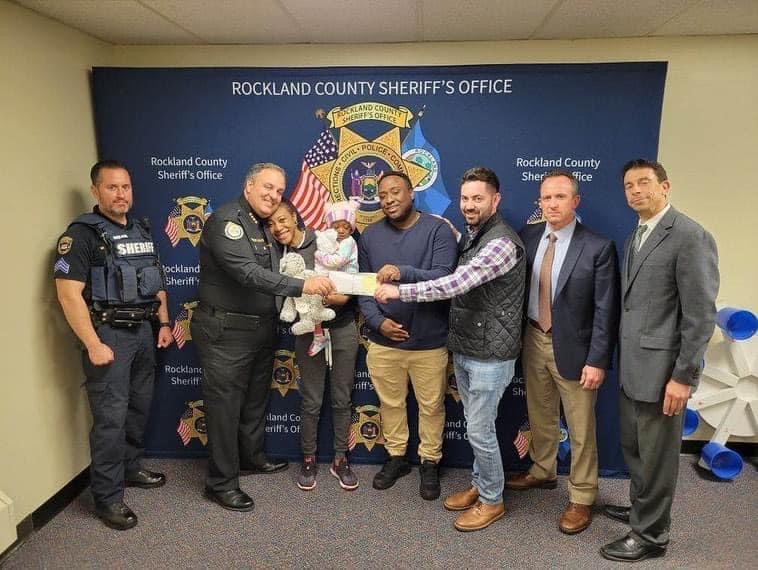 Assemblyman Lawler and Sheriff Falco presented 2-year old Jhanaè Fairclough and her parents Kirk and Jodi Ann with the proceeds raised from the recent Meatball Contest hosted by the Blauvelt Sons of Italy. Assemblyman Lawler won the contest defeating Sheriff Falco for best meatballs.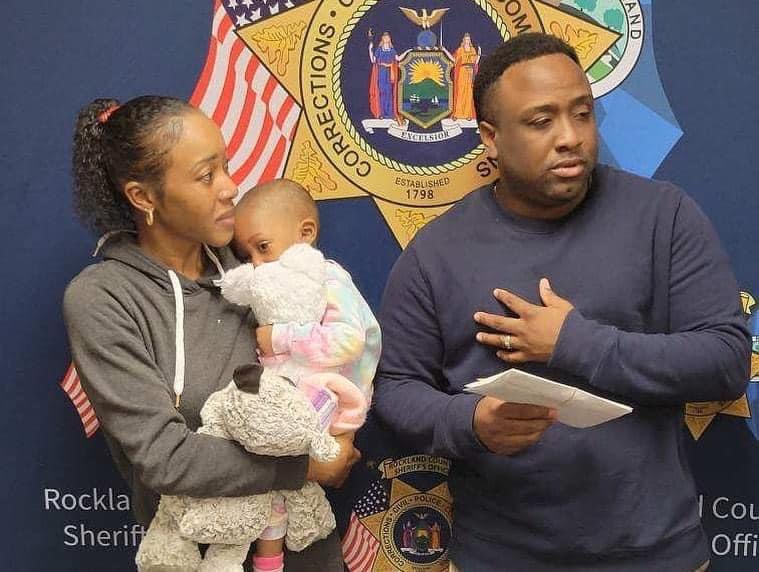 The $7,000 will help the family cover some of Jhanaè's medical expenses.
Our best wishes to the Fairclough family!